Should Microsoft begin marketing Windows Mobile to the masses?
By Jason Ward last updated
Fans of Microsoft's evolving mobile platform have been through the wringer since 2010.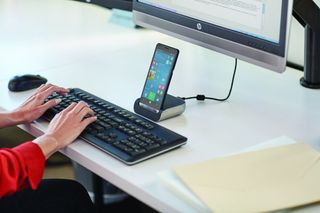 Since the introduction of Window Phone 7, fans have vicariously struggled with Microsoft to reach 5% global market share. A tiny number indeed, but a threshold that somehow declares a level of relevance our long-standing 3% and even more dismal current sub-1% simply does not achieve.
Recent "news" that Microsoft would be ending the Lumia line, while continuing development of Windows Mobile, sent many writers and fans into a tailspin. Of course, we knew that Microsoft's first-party Lumia's would be ending, but when over 90% of Windows phones are Lumias there is an undeniable market and emotional impact.
In the wake of these events we are expecting the anticipated Surface Phone to fill the first-party void sometime in 2017. If the latest reports hold true, however, that can take nearly a year to occur. That's a lifetime in tech as competing devices routinely receive an annual refresh. As such, iOS and Android will continue their evolution on fresh devices in the hands of users throughout this year and into the next.
During that same period and going forward Microsoft needs a mobile presence. Many would say we have the answer to that: Microsoft is all business in the enterprise. That conclusion, however, does not adequately address Microsoft's partnership with Windows phone manufacturers whose devices are not enterprise focused.
So what exactly is Microsoft's focus for Window 10 Mobile? It is, after all, the platform that will be running manufacturing partner Windows phones which will be the primary representatives of the platform going forward?
Does Microsoft's duo user philosophy apply to Windows Mobile?
Windows phone partners, though not joining the ranks in droves as Redmond (and fans) desire, are slowly picking up the Windows phone banner according to plan.
Joining the ranks of the manufacturing partners we've previously identified is Connecticut-based WhartonBrooks. Like Alcatel, this Window phone fan-founded Microsoft OEM partner and possibly future and some current partners are representative of an interesting quandary in which Microsoft may have placed themselves.
Consider this: Microsoft has temporarily retrenched from the consumer smartphone space but manufacturing partners are in no way restricted to the enterprise Microsoft is (or was) targeting with their own hardware. The problem?
Despite Microsoft's duo user — professional and personal — ideology for its range of products and services, many assert that the mobile iteration of the Universal Windows Platform is strictly enterprise-focused. If this is true how do we, or more importantly, how does Microsoft, reconcile the fact that Windows Mobile is a part of the enterprise- and consumer-focused Universal Windows Platform?
Furthermore, how does Microsoft reconcile that notion, with partners like WhartonBrooks and Alcatel that are planning consumer-focused Windows 10 Mobile devices?
What we know
Before we dive into the nitty-gritty of this topic lets revisit Microsoft's philosophy as a company and who they envision their customers to be.
In Satya Nadella's Bold Ambition and Our Core memo he identified every user as a duo – personal and professional- user:
It is telling that that Nadella identifies developers and partners as entities that would help facilitate their duo user vision. This is an important point that clearly foreshadows Microsoft's appeal to developers and manufacturing partners to embrace the UWP which serves both consumers and enterprise.
Nadella reiterated Microsoft's duo consumer and enterprise focus two years after that initial address in an interview with Business Insider in April of this year:
Looking forward
[In a specific appeal to partners](http:// /microsoft-memo-reveals-shifting-mobile-strategy) Microsoft shared the following in May of this year:
Of note is the company's continued reference to consumers in this appeal to manufacturing partners. Moreover, though productivity for consumers is mentioned Nadella has clarified that, "Productivity for us goes well beyond documents, spreadsheets and slides. "
In a nutshell, it speaks of getting things done with technology. The memo continues with Microsoft's commitment to the universal platform, developers, support of Lumias, partners and development of future phones.
This commitment was reiterated during Microsoft's 2016 Ignite conference where a diversified first-party device portfolio was also confirmed. Microsoft directs its products and services on a broad scale to the professional and personal user in most of us. What is specifically seen is that Windows on mobile devices is seen as part of that duo user strategy.
Windows phone partners have consumers in view
If Windows Mobile were indeed strictly enterprise-focused Windows phone partners with a heavy consumer focus, like WhartonBrooks, have a dilemma. Derek Egerman, WhartonBrooks Chief Strategy and Planning Officer said the following of the company's mission to CEO Greg Murphy:
Moreover the company's press release further supports this duo-user focus: "We have the one device that takes care of all your needs. It changes with you throughout the day to meet your office and personal needs in every moment." Consumers are clearly a focus for this Windows phone partner. Alcatel who is targeting Millennials is another.
Of the twelve other partners identified there may be others who are targeting their Windows Mobile phones at consumers. This fact is important for Microsoft, fans and industry watchers to recognize. Would Redmond push for and enter into partnerships with manufacturers who are targeting consumers while strategically positioning the platform strictly for the enterprise? That would be illogical.
Microsoft needs to push Windows Mobile out of the shadows
After Microsoft retrenched from the consumer space last year, it was logical for them not to advertise Lumias to the masses. Windows Mobile was also a far less mature platform at the time. But here's the question. Since manufacturing partners have embraced Windows 10 Mobile and some are targeting consumers, would it benefit the platform and the ecosystem for Microsoft to advertise the existence and benefits of the now much more mature Windows Mobile to the masses?
Now might be an ideal time to market the mobile iteration of the platform; highlighting features like Continuum and Live Tiles, particularly as part of the current Windows 10 push. Doing so during Windows 10's early stages shows the uniformity of the platform. To make efforts to proactively "introduce" Windows Mobile at some point in the future would make this integral part of the UWP appear tacked on.
Window phones are vanishing from the collective consciousness of consumers. Sporadic promotions and limited marketing by local Window phones partners won't put the Windows Mobile component of the UWP in the minds of the masses. If manufacturing partners and the anticipated Surface Phone are to succeed Windows Mobile needs to be as much a part of public awareness as Windows on PC.
Microsoft is aggressively pushing Windows 10 features on PC through television ads. Since Windows Mobile is a part of this universal platform and is being continually developed it would make since to promote the entirety of the platform that partners have embraced and consumers use. Both PC and phone partners need Microsoft's marketing and promotion support.
Simply put, since Redmond has partners like Alcatel and WhartonBrooks with current and coming consumer-facing smartphones they have to publicly push their mobile platform if they expect their partners to succeed. If Windows Mobile has no mindshare, then the promise of the UWP falters.
Of course, aggressive ads showing the benefits of Windows Mobile and Continuum may generate some consumer demand for difficult to acquire high-end devices like the Elite x3. Given the scarcity of Windows phones in the market, the pickings are admittedly thin. Microsoft's marketing team could create an "elite" air around the devices — could that begin to lead to a beneficial luxury elitist branding akin to what our own Daniel Rubino has mused for the platform?
Microsoft can't leave manufacturing partners hanging
It is imperative that Microsoft put their full marketing weight and support behind the partners that have embraced and will champion their platform, particularly since they're ending their own Lumia line. If a manufacturing partner is targeting consumers, in line with Microsoft's duo user philosophy, Redmond cannot leave them "hanging" as it were. There needs to be a consumer-facing emphasis, from Microsoft, on the consumer benefits of Windows Mobile.
It is important that Microsoft aligns its messaging around its mobile strategy and duo user ideology. There needs to be strong, unambiguous language expressing support for the enterprise and consumers for the mobile personal computing platform just as we see with the desktop. If Windows is a duo user platform, Windows Mobile as Windows is both consumer and enterprise focused. If this is not the case the Universal Windows Platform is inherently divided.
If Microsoft is reluctant to promote Windows 10 Mobile alongside Window 10 for PC, manufacturing partners like Whartonbrooks, Alcatel and others, will be left unsupported trying to sell a platform that will be growing increasingly obscure.
The majority of the current 1% of Windows phone users own low-end devices. Most users in that segment of the population are statistically unlikely to upgrade to a higher end Windows phone even if one were available. Thus, though the enthusiast market is a worthy target winning users to the platform is important.
Working together
Ideally, the phasing out of Lumia has positioned Redmond to phase in a marketing strategy that promotes Windows 10 Mobile in a way that makes it as visible to the masses as Windows on PC. If not, small manufacturing partners may find that their resources may be woefully insufficient to push both the platform and their devices out of the shadows where consumers can see them.
An ideal synergy would be Microsoft bearing the weight of promoting the mobile platform to the masses (alongside Windows on PC), while partners promote their devices to their target audiences. This would allow partners to focus on marketing the merits of their devices without the burden of fully "educating" the masses about the platform.
What are your thoughts? Should Microsoft begin actively marketing Windows 10 Mobile along with Windows 10 on PC in support of both PC and phone manufacturing partners?
Sound off in comments, in forums and on Twitter!
Jason L Ward is a columnist at Windows Central. He provides unique big picture analysis of the complex world of Microsoft. Jason takes the small clues and gives you an insightful big picture perspective through storytelling that you won't find *anywhere* else. Seriously, this dude thinks outside the box. Follow him on Twitter at @JLTechWord. He's doing the "write" thing!
Thanks for reading folks! As partners embrace Windies Mobile and first-party devices leave the shelves it becomes increasingly important that Microsoft's mobile platform support the target audiences Microsoft's partners are reaching for with thier devices. It is undeniable that some phone partners are targeting consumers. It is also a fact that Microsoft has a duo user focus for it platform.. I believe this includes Windows Mobile. As such, if Microsoft remains silent about its platform in the mainstream, as the dialogue continues with Android and iOS there "introducing" Windows Mobile at some comfortable future point may yield little fruit. A simultaneous introduction of Windows Mobile as part of the UWP with Windows 10 would be profitable fir the long-term results for the platform and the immediate support it lends OEM partners. What say ye? Let's Talk!!! Oh yeah, I know about the app situation, but to do nothing with Marketing Windows Mobile now hurts current partners and lends little hope for achieving mind-share in the long run. MS is working on the app situation as we've talked about with the Bridges and bots, whether that succeed or fails that can't wait for an outcome there to decide about pushing Mobile.

I think they'll need to continue pushing Win Mobile now. So many people I know don't know a single thing about them, but advertisement like the HP X3 where it was simple and just showed what Continuum looked like would eventually help with awareness. I'll be partnering with MS Store to do a roadshow at my kid's school with computers loaded with Minecraft. It would be great if Minecraft Mobile also worked on Continuum, because that would definitely generate a - wha? moment. I know WM is targeting Enterprise now, but the real miss for MS is targeting Education. These kids are growing up in the Google Classroom ecosystem and to some degree iOS.

@Witness, do you work/get paid by Microsoft?

No. I wouldn't mind working for them though and have thought about just doing part time at the store for kicks. I often know more about their products than their sales people do, but that's retail.

@Witness, wow I'm surprised you'd go through so much effort to help MS. What makes you do that? I'm saying this to be nice and caring at you. You don't need to be loyal, or do MS's work for them if you not getting compensated. And what's wrong with a google classroom or even iOS if it's meeting their purpose or if they happy I understand what you mean about store consultants, when I bought my 920 I knew more about it than them.

Whats wrong with someone being passionate about acompany and their goals? And not liking companies and their goals. Google and Apple and Microsoft have very different core values and goals to getting where they want to get. I happen to love Microsofts ideas, especially the last 5 years or so. Nothing wrong with rooting for Microsoft if you love their products and love their directions and goals. ​I just think there are much better, much more powerful computing platforms than single app focused iOS and browser focused Chromebooks. Powerful systems are being left out for schools for cost savings and ease of management. And in the end I think that is bad for consumers.

Correction: Google, Apple and Microsoft all have the same CORE VALUES: Make money, drive up stock price and return profit to investors. Period.

MS have better values than iOS and google? Hahahahahahahahahahahahahahahahahahahahahahahaha!

I think Witness intends to get paid lol.

It would be great, but really the point is to combat the dumbification of computing as I like to call it - haha. Computers are complex and a skillset should be developed like in the past. These days, everything is just poke a button/icon.

Same here @Witness ! The sales people really know nothing. We fans know more about Windows 10 Mobile than them !!

So true.
Education sector is the most important.
It's time MS to start subsidises Surface device to school and universities.
It will pay off big time in the long run.

Apple and Google have been doing this for years. It kinda reminds me of the same seedy tactics that tobacco companies were doing when they would advertise to children. Get them hooked when their young... that kind of thing. I really hope Microsoft doesn't follow Apple and Google down that sewer drain. I would like to think they are better than that, and stick to deals like the Surface tablets for the NFL.

I wouldn't classify introducing your computing platform to schools with walking in a classroom with a pack of marlboros and showing kids how to inhale. That's absurd.

MS (Ballmer) blew the opportunity back in 2005-2007, he did not understand where the mobile market was going and since you can see interviews from back in the day as to how wrong he was, not sure I am providing new details. MS has about as much chance of taking market share as Deutche Bank coming back and buying all the other world banks, the percentage is probably close to zero chance. The mobile market is very saturated, to the point where its starting to showing up in iPhone and iPad sales. Other than the limited sales of the Surface, generally nobody cares about MS's mobile hardware strategy. I don't see that changing unless something very drastic happens... people are just not going to drop their iPads and iPhones over some marketing. My guess is MS will go with a very high-end phone (Surface branded), if they can't gain traction... they will get rid of the phone hardware completely at some point. I'm the only person I know of that owns a windows phone, I haven't run into another person that has WP in about 3 years... nobody cares and additional marketing probably won't help.

The Surface Phone is something that would be drastic. Literally a computer in your pocket. Then again, only most of us on this site would actually recognize how awesome that would be. Talking to iPhone users, you get a real sense as to why a dumbed-down interface sells like hotcakes. It would take years for that demographic to get to the point where they would desire a phone like this.

I like my WP, I would probably go to a dumb phone if MS ditches the WP. But at the end of the day, I seriously doubt anyone cares... heck people are ditching their windows PCs. Now me and you might not.... but the vast majority of the world doesn't care what MS is doing on their phones or even tablet (the surface has gained some limited traction). People don't need a full PC on their phone... they don't even want a PC at all. Just my two cents. There are a lot of factors which determine winners and losers.... I doubt marketing is the sole factor. If you want evidence of a vast superior product losing.... 80s mac.... neither IBM nor eventually Windows could even come close to competing... windows won on price, but it wasn't even close to being as good.

Nobody wants a computer in their pocket. No one cares about it, outside of fans like yourself. If they did, developers would have flocked to WM because of Continuum, which they haven't. It's all well and good if YOU think it's a wonderful idea, but the fact is the world out there is simply not interested. A Surface Phone will accomplish absolutely nothing - the issue is the ecosystem, which is almost the sole reason WP/WM failed to get off the ground. With no ecosystem, there is no point in releasing a mobile device. No amount of fancy specs, rebranding and relaunching for a forthcoming mobile device by MSFT will mask the major issue, it is simply too late. MSFT should be withdrawing from making mobile devices, and focusing on the existing Surface models and continuing that line, in addition to producing services for iOS and Android.

We're already seeing smartphone users wanting a computer in their pocket and as such, seen incremental features that make these phones more functional across the board. The thing about a Surface Phone and the lack of ecosystem you speak of is inaccurate. Yes, there aren't enough apps for Windows Mobile to compete, but the moment a phone can run x86? The ecosystem is already there in the form of full applications. It may not take off in the consumer market initially if that were to happen, but for a mobile workforce it is a great solution. Even in my office, there are quite a few dumb terminals being used. That could replaced with standalone monitors and our mobile users connecting to them with a Surface Phone. Anyways, it would be great. How MS markets it is another discussion.

No, no one wants a computer in their pocket. Sorry to burst your MS-centric bubble, but you need a reality check on how the market is moving. Nobody cared about Continuum outside of "well, that looks fun" when it came out, and now, everyone's forgotten about it except for the fans of WM. None of the "functions" you mention mean anything without the services to utilise them. It's like designing a jet that cannot fly. At the moment, people are happy with VPN and the way mobile apps function. If anything, desktop design of programs is following suit of mobile design, not the other way around. The market is even more app-centric than ever before, but, you wouldn't see that happening as you're on a mobile platform which has no developer interest or growth. With all the services that you do not have access to, you're unable to see what's going on for the 98%, sorry, now 99% of the market that is on other platforms. As for x86 - again, you're bringing up something about WM only, but the 99% of the market has no interest in. Nobody cares about the gimmicks of WM that you're using as some kind of validation, no one is interested. A Surface PHONE will not achieve a single thing apart from giving you the same problems in an updated fancy physical form - no ecosystem, unstable, unfinished and unable to perform standard functions and service interaction that is required for the mobile world of the 21 century. A STRONG consumer movement what WM needs to succeed. It's what it needs most, regardless of all the exuses biased fanboys will come up with. There is no way you can try to justify this. No amount of essays the writers here publish can hide the colossal failure of Microsofts mobile strategy and a Surface Phone will not help either. 6 years and 3 iterations of MSFTs mobile roadmap in conjunction with a now unbelievable 1% of marketshare, combined with droves of developers leaving WP/WM to focus on iOS and Android is all the proof that you need.

Like many others on this site, WM isn't the only platform I use. I also have Android and iOS. Although I don't like either of those platforms much, which is why I continue to use WM, I do wonder why you're here. I mean, I could go onto iMore and tell them the iOS interface is terrible, the services have hiccups or that their users require an OS that even a toddler can use, but who has the time or energy to do that? You do.

I'm here because Microsoft DO make great products. I like their tech. I've never hated them. I might be on iOS now and yes, it's great but I'm no Apple fan. Believe it or not I don't "hate" WP/W10M. But I'm certainly not going to write fanboy dream rubbish about it like you are. MSFT overall are innovating in fantastic ways these days, but they're bringing their ideas to market in pitiful ways. As a supporter of them, it's incredibly frustating.

Fanboy dream rubbish. The concept of a Surface Phone, or even just a branding is far from just being a dream. Rumors are rampant and there is an actual possibility that it could happen, so how can speculation be considered fanboyism? By that definition, anyone who engages in speculation is a fanboy of whatever is being discussed. You say it yourself - MS overall is innovating. WM is definitely sagging. The overall conecpt of the the entire portfolio of systems working together (XB, WM, W10, Holo) is something that would be great when everything is running the way we expect them to. You as a supporter would have to agree and I too share in frustration in the execution. Now, I could just say WM sucks, but the other stuff is great or I support everything MS has except WM as you do - what actual good does that do? I happen to like how WM works despite missing some apps (I don't need hundreds of them) and Continuum has found a way into my workflow - I'm in that 1% that hasn't abandoned the platform yet. Should I abandon it simply because it is the least popular OS? Is that the best way to wait it out on another OS and come back when it's fair weather? That's not for you to decide and I don't know why you spend the energy to try to convince me and others to give up and head over to Android/iOS whilst supporting MS products... just not WM.

Your comments show nothing BUT fanboyism. You're seeing only your own views, and not the reality of the MARKET's expectations being met. The market and it's acceptance is what will determine the success (or rather HAS determined it's utter failure), and not your own personal views, which you're unable to observe outside of. That is the premise behind what I'm expressing. For the hundedth time, I don't think MS sucks. I don't think WP/W10M sucks. Hands down, those are the most advanced and brilliant OS's for mobile we've seen. But their execution (via marketing and blunders with roadmaps and strategy) has been beyond appalling. The products themselves though? Brilliant. I'm sure a Surface Phone will be beautiful, but, it WILL suffer from the same current issues, and will achieve nothing nor change anything. It's just too late now. Should you abandon it because it's the least popular OS? Indirectly - YES. But not so much because it's the least popular, but because the industry and the market has zero interest in it, and what you can do with it will diminisheven more than it already has. Eventually, you and the remaining users won't even have a choice, you'll have to jump ship. The rest of us who have had enough will simply shake our heads quietly.

I would occasionally ask someone that is in the tech industry, or are into tech in general if they know what Continuum is. Almost none of them do and when I show a few of them, they think it's great. So, to the core of this article's question and to the potential change in perception in the market - should MS begin marking WM? Yes. You think the product is brilliant and they have done a bad job of marketing it, so should they just give up? On the same note, you have a very pointed view in this discussion and I'm not accepting it, yet even you continue to market your view to me. Why haven't you given up and abandoned thread?

To the core of this article's question, should MS begin marketing W10M? To that I say "no" - it's too late, move on.

Great. With a single sentence, this concludes the back and forth. You have your opinion and I have mine. Have a nice day.

We don't know what "Surface Phone" would be or wanting to be, there is pretty much no hint aside for our own speculations. Smartphones are literally computer in the pocket anyways, architecture-wise and software. What makes it different from our desktop-class computers is the user experience, the use-case and focus of the hardware and software. Though Continnuum is indeed a factor that makes it bit like "PC-like", though I'm not even confident with the current stage of Continuum to call that when it nothing much different from an Android tablet hooked to a monitor/TV. The important thing that matters to the users are the ecosystem around it (especially the apps), usability (performance and reliability), and how fun it can be for the user. People don't want a "computer" on their pockets, they need something that help them to get things done, socialize/communicate with others, and entertain them. People already have laptops or desktops on their own, especially from their office and it serve very well. Continuum at least the current stage isn't the answer yet to the consumer until the ecosystem around it exist to maturity and usability (apps/software and hardware). Unfortuantely the main problem is rather classic, the large amount of quality apps. We do have apps even quality apps, heaps of them. Thing is most is not there yet or never, fad or not. So we need alternative to at least lessen the injury of app-gap problem, attractive hardware + software + good UX combined, a formula that even iPhone have in its early days when it doesn't literally even have an App Store. At the moment, we lack very attractive hardware for the masses, software is still "on-progress" and the experience vary though fortunately improving .

Exactly, totally on point.

"...nobody cares about MS's mobile hardware strategy" Bingo. Absolutely right. The public doesn't care. They can buy a Fire tablet for $50 that has more apps than any $800 Surface tablet. And that folks, it what it's all about.

If only Nokia had bought Microsoft Mobile division and not Microsoft buying Nokia...

They absolutely need to be marketing it. They never should have stopped marketing it but that's just a personal opinion. But a big part of that marketing is going to be apps. The best marketing they're going to get is from the users telling other people how great the phone is. Current users know it, but we're immediately disregarded by other users specifically because of the lack of applications. Yes they're working on bridges and bots, but if developers don't have an incentive to use the tools because of a lack of users they're not going to do it. Windows Mobile has been facing a double edged sword since the beginning. No customers so no point in developing apps, but no apps so the customers won't come. Microsoft needs to provide some sort of benefit to those developers who port apps over so they see an immediate benefit. That gives them developers who can word-of-mouth with other developers on how easy it is, and users who can word-of-mouth other users about all the new apps coming to the platform.

Yeah, the apps are still the biggest hurdle that doesn't have single solution to chicken-and-egg problem. To credit at least Microsoft is already trying to solve this with 'bridges', but unfortunately they're not even considered mature and doesn't even gurantee that developers will just publish an app to the store, because its always more than converting apps. The solution that I can see imho is really making the platform and whole ecosystem attractive to people that makes them to buy it regardless of app-gap issue, and lastly indeed MIcrosoft needs to market it that it exist and why people have to choose the platform. The biggest issue though is Microsoft itself, often giving mixed signals even to its customers and other actions that hurts their own platform. Microsoft can't handle PR very well at all, so why people would trust them? They make controversial decisions, releasing some products that are not yet ready, and the messaging that sometimes lacks action.

One fundamental problem with Microsoft's approach with It's Duo user is that it limits the consumer portion of that Duo again to the "corporate" consumer. There're masses of consumers out there that have no need for continum like features. In fact I will argue that most ordinary consumers have no regular need for "productivity" features as described by Microsoft. Most consumers are looking for ways to communicate and interact in all the modern forms. Microsoft needs to address this in their approach to W10M for their manufacturing partners whose focus are consumers to succeed. This is also critical to attract developers and bring the UWP to fruition.

This WartonBrooks (can't even spell it I know, I am sorry) thing is becoming ridiculous. In an article about partners you focus on the one that has yet to prove everything and anything. You either have seen this miracle device and it is not the Coship rebranded or the owner is a friend or he is paying very well. I hope it is the first option. Another thing: "The majority of the current 1% of Windows phone users...." is not true you refer to market share number but you talk about usage share. Windows phone users are 2.5%-3% (see .net marketshare statistics)

True, WhartonBrooks is more of a prospective partner, but hey it's not like there's a lot of consumer-focused manufacturers to choose from right now. You may be correct on the market share vs. usage share. Unfortunately, Nadella seems determined to reduce both numbers in the consumer space over the next few years.

Yup, +1 from me to the nadella strategy. I'm giving my mom my 950 and switching to a Mi5. I'll keep a 640 for app testing... So sad!

I think Microsoft should start pushing Windows 10 Mobile and also that we all (readers, authors, sites) should start pushing a consistent message and at least a consistent name of the OS. Since the OS is officially named Windows 10 Mobile and not Windows Mobile, which could lead to possible consumer confusion (Isn't Windows Mobile dead? What version of Windows Mobile is it...6.5? Can I upgrade my HTC Touch Diamond to the latest Windows Mobile?), as tedious as adding a 10 between Windows and Mobile can get (maybe abbreviate it as W10M when possible?), we have to do our part in not giving room to confusion, regardless of some Microsoft employees speaking or even publishing material with the incorrect name. Saying Windows Mobile also disconnects the OS from Windows 10 and that is an important mistake that we all cannot afford to make. Windows 10 Mobile has to ride on the success of Windows 10 and to actually, taking the 10 out of Windows 10 Mobile means a totally different OS and to consumers, Windows Mobile does not let them know that the OS is related to Windows 10 at all, thus removing the instant benefits laid out by Windows 10, UWPs, security and more. Windows 10 Mobile isn't a version of the Windows Mobile OS, not the 10th version of Windows Mobile, an OS named Windows Mobile but rather a mobile version of Windows 10. The correct naming does matter, especially with the up hill battle of building brand awareness and creating consumer mind share. Those unaware will only become aware of what they read or are told. What they know to be true will be the message, the name, the brand that we provide. We have to be consistent and so does Microsoft. I've contacted Microsoft about their inconsistencies in places (Windows Phone 10 in some official materials, apps, in the Store, is the worst offender...) Incorrect marketing and naming aside, I absolutely believe Microsoft should start including Windows 10 Mobile in nearly every Windows 10 ad, even possibly ending some ads with "Windows 10, now available on your phone!" after showing features and the Windows 10 Mobile name. Even including a Windows 10 Mobile powered phone somewhere in the ads would be a start. All of those Surface ads should have had a Lumia 950XL on the table or and EliteX3 or ANY of the OEM phones, giving them exposure and creating consumer interest and questions of "What phone is that???". As of now, for reasons you have stated, Windows 10 Mobile is "Out of sight, out of mind". True Story: This morning, on my way to work, I went to McDonalds. My sole purpose of going was to get a buy one, get one deal. I walked up the the counter, mailer in hand and asked about the deal. The cashier said I need to download the McDonalds app. I told her that I don't have a McDonald's app. She called the manager to see if there was anything they could do. He looked at me and said. "You have to have the app to get the BOGO." I said "There isn't an app." as I pulled out my 950XL, turning it around to show the Microsoft logo. He said: "Oh, you have a Windows phone....(looks at phone...almost...almost rolls eyes) begins to walk away in and said "There is nothing we can do." I stood there shocked. The cashier tried to help: She said: "We have another sandwich, 2 for $3!!! I said: "No thank you. It is ok. Nevermind." and left and went to another establishment and got my breakfast. I was honestly upset. 1. The manager didn't even try to help or offer alternatives. I drove all the way there, not knowing that I needed an app, and was turned down. If I knew that I needed an app, and the app isn't on Windows 10 Mobile, I would have just downloaded it on my iPhone 6 or Nexus 5 and just called it a day. I was extremely disappointed in the service and how the manager seemed to dismiss me as a customer just because my phone ran Windows. It reminded me of carrier reps and their extreme bias toward the Windows Phone OS and device a few years ago. I was just there to buy breakfast and it wasn't a matter of money but rather a matter of service. 2. After being upset of McDonald's and nearly vowing to never eat there again (I rarely do anyway), I became disappointed in Microsoft, for the very reasons listed in this article. Windows 10 Mobile is out of sight and out of mind for the simple things in life that are becoming necessary, not because consumers asked for an app for a sandwich but because corporations are in fierce competition and will use anything to get a leg up on the next company. These new strategies often involve some app or service, that isn't "needed" (my mailed coupon should have been enough) but it is "just the way it is" right now. Since apps are the current trend, depending on what you do in your own life, even try to save $2 on a sandwich like the rest of the 97% or so of the smartphone world, you are left out, denied services, real...tangible things in life that can affect a person's day...mood or even ability to get food. My anger became a real sense of disappointment as I was basically told, get another OS, another phone if you want to be a part of this. Otherwise, you are an outsider. I shouldn't have to use what is in my opinion, speaking just on OS levels, inferior OSes to be able to apply a coupon. I should have to walk away from a restaurant feeling any kind of negative way about it. I am typing all of this from my 950XL, connected to a 3rd monitor with keyboard, mouse, Ethernet and more and I shouldn't have to give all of that up, for an app, for a free sandwich, for a barcode, for whatever small thing that cannot compare to the scope of the big picture of what Microsoft is doing and aiming for with Windows 10, Windows 10 Mobile and UWP. As I drove to work, with food from another restaurant, I couldn't help but feel like I had just been personally, as a consumer, in all truth, physically retrenched, even segregated from other consumers into a category that does less, has access to less, day to day. As I've mentioned before, I have iOS and Android devices so I can easily install the app and move on with life but as Microsoft has stated and as Jason has stated, Windows 10 Mobile is supposed to be a dual purpose OS. I am loving everything enterprise and business about Windows 10 Mobile as an OS (need Verizon enabled hardware though), loving every bit of the advancements, wouldn't trade the OS for any other OS. Unfortunately, I felt like dirt this morning as a consumer, turned down for a BOGO breakfast sandwich because my phone runs an OS that didn't have an app and the company that sells the sandwich couldn't care less about Windows 10 Mobile or my $5 I was about to spend. After all, I am just 1 customer and Windows 10 Mobile is just 1% and I guess, as the manger started walking away from our conversation, I wasn't worth the time either. Microsoft has to take Windows 10 Mobile just as serious as they do Windows 10 because as of now, they still treat Windows 10 Mobile as a separate OS, likened to the days of Windows Phone. Fans of Windows phones may stick around until the end, I know I will, but consumers, don't have time for being turned down, missing out or being made to feel bad because of their choice of phone OS. If Microsoft doesn't push UWP, with the main point being apps across devices, compel developers to make UWP apps (I don't care if the McDonald's UWP was a web wrapper, as long as I could have received the food, as long as I wasn't excluded, turned away, I don't care how the app was made, as long as the official app was there), Microsoft will have given up their last chance of success with their vision of Windows running everywhere. If Microsoft doesn't do something, even things Jason talked about, others like Rodneyj have talked about, marketing their vision, products, the goal will NEVER be achieved with Consumers. Android and iOS aren't leading because they are great or advanced OSes, they are leading because Consumers can get and do nearly everything that they could currently want or need to do with phones that run those OSes and developers are making it stay that way. Microsoft can do all they can to build the most advanced and scalable OS but if consumers are getting denied access to services, even down to food, being made to feel bad, turned away, missing out and seemingly every single turn via consumer facing corporations, Windows 10 Mobile devices are destined to the same fate that has doomed Windows phones AND Symbian AND Blackberry phones for nearly a decade: real world consumer experiences that were negative beyond repair. Fans, power users and those of us with dual roles or who are more than just the average consumer may see value above and beyond apps to a point to where we were here when a lot of the apps we have now were not here and we will stay but your average consumer is not interested in being told "Sorry, there is nothing we can do" simply because their phone runs Windows. The hardware and software in the Surface phone will be great but in my opinion, the most important thing that the Surface phone will bring will be the fact that Microsoft will finally put the kind of Marketing and Money behind Windows 10 Mobile that the OS needs and deserves, the kind of money and marketing that will survive through quarters of losses and that will aggressively push the Surface phone and Windows 10 Mobile into the hearts and minds of consumers just like Microsoft did with the Xbox and Surface brands in their humble beginnings. P.S. Please forgive me of any typos, I have not had a chance to proof everything before posting it.

Unfortunately, I experienced many similar issues as you did and got tired of being left out for having a Windows Phone and not having the apps. I chose to leave Windows Phone to get the apps I need. Posted via my Moto X Pure Edition using the Windows Central App for Android

Sadly that was the same for me. I hung on for 5 years, devoted as hell. In the end I got sick of not having access to services that were becoming defacto in our modern world so I moved to iOS.

I'm with you. I love Windows 10 Mobile, I'm really happy with the ecosystem with my Windows 10 PC, Laptop and Phone, I feel excited when I found a new feature that are on both PC and Phone and looks the same and works the same. But we are treated as second class citizen by the developers. Some time ago, when Pokémon Go launched and all the world and the tech globosphere was imploding because of the success of the game, some of my friends mock of me because I wasn't able to play the game, even one of them call me "exiled", because I was outside and still are outside of the buzz. I feel bad, and that's just the most recent one. Always my friends are telling me why I still buy and support a OS that has no support from developers, even some of them get angry at me because I use a Windows phone jajaja Microsoft needs to push Windows 10 Mobile right now, time goes on, people starts to believe Windows phones are dead and the ones who still owns a Windows phone, most probably a Windows Phone 8.1 with 512 MB of RAM with no way to go to Windows 10 Mobile because they cand upgrade their software and they don't have options to buy new hardware because there are almost no options (and in countries in Latin America is even worse) they are going to buy an Android or iPhone, that's the truth. Most of my friends who used to have a Windows pone (WP7 or WP8) have changed to Android or iOS, and the reasons are many, mostly the App Gap. If Microsoft don't push Windows 10 Mobile soon and help their OEMs partners to get their devices to the consumer as much he does with PCs, Laptops (and even Tablets), this part of the Windows 10 ecosystem is going to keep failling pretty hard. Also, they need to keep polishing the OS; It's a lot better tan the last year when launched with the Lumia 950/950 XL, but is still a little too rought for many casual users and people who wants to get things done the easiest way possible, not to mention to trully give developers a big and nice reason to develop apps for Windows 10. I trully believe we have something big in here with Windows 10 on everything, we just need that big push that is the marketing to get things going in a better way.

Fun fact, in Italy people of my age and up (I'm 29) usually hide that they are playing pokemon because they feel ashemed and silly. And we "exiled" here in Italy usually call them loosers (as a joke, obviously)

I hear you. To steal someone's awesome words on here "I'm an adult, so I don't care about..." social media apps or Pokémon. However, the Pokémon issue still made me feel bad in the fact that I am getting left out, yet again, in something that has no reason not to be included on all devices. Even though I would never play it, it still stings just as bad. It's a good thing that I don't have friends, so they can't tease me for supporting a 'dead OS'. =P

Where's my potato? (: But seriously, it bums me out too. Still, that's the app thing. They make apps for the most stupid promotions anyways. A simple QR scancode or something could just as well be on a webpage (bit.ly/macbogo or something like that). No store, no OS limitations. Oh wait, you have to make these webpages in heavyformats random phones can't render properly! My bad.

Try enjoying tmobile Tuesdays on a Windows mobile device... Oh wait you can't. :(

Try doing much of anything on a Windows mobile device. Oh... you can't.

Depending on what a user is trying to do, the same can be said about any OS. Also, the importance of what they can't do may be enough to keep them from using an OS as their primary. Even though I own devices running iOS, Android, Symbian and other OSes, there are things that I can't do on those OSes too. There are reasons that a person sticks with what they have and outside of financial reasons, it's usually because they like what they are using and it meets their needs. I don't make it a habit going around and being snarky and negative about it though as some people are fond of doing.

We can, it's just we have to go to the back of the bus and use the web browser version. But hey, at least we get our sandwich, unlike the McDonald's example.

Good lord.... way too long.

You wouldn't have said that if you actually read it. It is a perfect example of everything. What is right, what is wrong, what can happen, and they way others feel. I almost think it wasn't long enough! Sure it needs so paragraph breaks, but that's about the only thing that was wrong with the post. Also typing from a 950 Xl, I can understand the formatting issue. This keyboard does what it wants sometimes.

In Australia, McDonald's are running their usual Monopoly promotion where certain products give you little game cards that can jag you free food, etc. One card is a Second Chance card but you need to get the app and enter the card details to see if you win. I wrote McDonald's and said there is no app for Windows Phone/Mobile. They simply replied and said that I needed the app and that was that.

Australia was better originally, I have moved from Windows (1020) when Telstra was too slow to get 950's and now own a S7 Edge. I miss Windows phone, VR was mind blowing but I don't use it a whole lot. If a Surface phone ever... Surfaces I will be extremely interested but it would most likely not be able to compete in a lot of ways that I would like... Camera is king in my book and MS doesn't have the clout even with old Nokia staff to smash it out of the park on the first go.

The bar is extremely high for Microsoft with the Surface Phone. I wonder what happens if they deliver but don't meet expectations

I agree with everything said, I was with WM since my ipaq in 2002 and finally gave up and sold my 950XL after several apps were pulled / didn't come. I hope that somehow MS can push the OS and get success with it, even if as 3rd place OS with enough market share to get app parity would be a success. Apps are the current thing amd money should be put behind getting developers on board and keeping them if you want consumers. I fear that whatever MS bring to get around this with bots or whatever else will be too early / away from the mainstream and fail....then in a few years apple or google will bring it to market and succed like with XP tablets vs ipads etc.Great idea but much too early and tech was not ready to support the vision.

What an awesome post! This is exactly how I feel most days when apps are only advertised for the big two. Usually what I would get in return is so trivial, but being left out of it sometimes pisses me off to no end.

I feel you pain brother, grab a Snickers, go to Wawa tomorrow, 2 breakfast sandwiches $ 3.33( and they want your money).
I watched the whole opening address from Microsoft and came to the conclusion, they screwed their Mobile partners on purpose. They omitted any mention of any Windows os Mobile devices. Are they setting up a Surface only plan? Cause otherwise this is just criminal.

well microsoft pissed on the consumer and the consumer is ******* back.. "a computer in every home" replaced by only computers for business and to hell with everyone else was the wrong way for MS to take when Android was hitting the pockets of 85% of the entire worlds population. MS has killed it self.

Microsoft has managed to lose the fanboys of Lumia and Microsoft Mobile. They killed the goose.

Im still here and loving it.. so false blanket statement... but thats what you do, so.. yeah...

I used to love microsoft lumia but the unfinished apps made me go to android and i enjoiit it very much , im waiting microsoft to advance in phones and maybe i will come back .

I'll keep using it just to be different.

That's what I loved most about the early ad campaigns that Nokia and MS ran.

Every time I have gone to a carrier store to look at the latest offerings, I end up walking away each time, holding on to my Windows phones. Seen great deals come and go, but again I stick with this. Why? Because I enjoy the OS. I have a Nexus 7, wife has an iPad, and I don't really care for Android or iOS. Yes it sucks not having mainstream apps but the core experience and in my use-case, I don't need those apps to function. The only app that sucks not having is Mint and that is because their website is not mobile friendly last I checked. My bank's mobile websites are awesome and for check scanning, I can easily pick up either tablet and scan the check. So this fanboy is here to stay as I am already "all in" on Microsoft Products and Services. Surface Pro 3, Custom PC running W10, Lumia 950, MS Band, and Xbox One. Awesome setup for my needs and actually been turning heads with my efficiency. MS Fanboy FTW And I am studying Software Engineering so I can be apart of the solution to a problem that exists for a platform I enjoy.

I think the is the best article yet Jason, a fantastic read! I'm still not sure W10M is ready for the big push though, for a large majority of consumers it will get the job done and Continuum really makes sense for older people who maybe want a computer but don't actually need anything other than a browser / email / MS Word then it really is a great value proposition. The real problem is the users that would do well with W10M are not generally the users who actually choose a phone themselves, they are the ones that essentially let friends and family choose for them. The ones that do chose for themself will find it harder to move to W10M especially if they are tech savvy, and as always that often comes down to apps. Just looking at Snapchat, if you currently use it and your friends use it why would you switch to a different OS that would essentially cut you off from that experience, and as such even though that persons parents will never know / care / want Snapchat, that person will still recommend the platform / device that they use themselves. Without total app parity across the board at the moment I really don't see how W10M can gain any mindshare let alone market share in the consumer space in the short/medium term. Enterprise is a whole different story though, the more companies that make the switch to devices like the Elite X3 and actually proliferate W10M devices through the rank and file, over time (a long time!) this will start bleed into the consumer space just like Satya says a professional is also a consumer, on the flip side of that a consumer is not always a professional so I think it's a very smart move to focus on enterprise. By the time W10M gains a sizeable enterprise market share the OS and platform will have matured to a much greater extent than it has to date and also the desktop market share and the holy grail of 1 billion devices will be a lot closer to home, people will have had years getting accustomed with tiles on their start screen and with hopefully a much better app parity (if only due to desktop / Xbox) and suddenly W10M is no longer a hard (read impossible) sale to tech savvy users. That is the exact point that would be able to tip the scales in Microsoft's favor and maybe lead to a 20-30% market share. As to when the right time to push on marketing for the consumer space is, I believe the release of RS2 is the best point to start so long as they have a serious consumer based OEM like Samsung releasing a device though perhaps that is only going to be around RS3. Whatever happens, I'm certain of only two things, I will have W10M on some device until for any reason it ceases to exist, and the other is that the journey to a 20% consumer market share in mobile is going to be a long way away perhaps even 5 years, I really hope it comes quicker than that but I have my doubts!

http://www.lepoint.fr/chroniqueurs-du-point/guerric-poncet/microsoft-ren... LOL here is how MS France PR supports the OEM by pushing away developers

It's too late. Windows Phone is dead. It can't be saved. Satya Nadella killed it.

Yes, Windows Phone is dead. Windows 10 Mobile, on the other hand, is just as alive as iOS and Android are as all 3 OSes are in active development.

Windows 10 Mobile is NOT as alive as iOS and Android. Get real. Honestly, who you kidding?

Don't half quote me. The rest of my sentence was "as all 3 OSes are in active development". I was clearly talking about the active development of all 3 OSes and not whatever metric in your own mind that you conclude to equal "alive" or "dead".

That's not at all what you meant and you know it. Don't even try to defend yourself lol

That is exactly what was meant, and what was said.

From a corporate support perspective it is... hell MS updates 10 mobile more then iOS and Android combined... again your statements are just wrong...

So the fact that an OS gets updated monthly means it's dead? I think you don't understand what that term means. If it is dead how is it getting updates?

After few years you would say that windows mobile is dead but not windows Posted via the Windows Central App for Android

Is English your first language? Or do you use some Microsoft spellcheck set for Albanian? Perhaps you type-and-drink your way through yet another illogical, misconstrued, uninformed posting on Windows, Microsoft and all things mobile that you do NOT have a clue about.

Nice personal attack there ass hat!

They shouldn't have stopped advertising. I know it was Nokia, but the last TV ad I saw was the 1040 ( or whatever number the MP camera was). As I have mentioned before on here, I even saw WP devices everywhere (and still do) on tv being used by people on shows, but this is barely advertisement if consumers don't know WTF the device is.

I'd love to say that it's time to market, but I'm not sure that's true. I haven't had a really good mobile experience since 8.1. I just don't feel that any version of version 10 has been polished enough for every day use without every day frustration (even those that have been deemed to be general release). My concern is that if you market heavy now and people try it out and realize it's not as "it just works" as they want, they'll conlude the windows is still not a real ocntender.

Agreed Posted via the Windows Central App for Android

You know, your articles (though great, but painstakingly too long to read) could be shorter if you didn't repeat so much

You know, your articles (though great, but painstakingly too long to read) could be shorter if you didn't repeat so much

You know, your articles (though great, but painstakingly too long to read) could be shorter if you didn't repeat so much

No Way!!! should they market the failure that is windows mobile 10. It gets worse every day, not better. What MS should do is focus on fixing the platform. Develop stuff that gets people talking and deliver what they say they will deliver.

I think they will only market windows mobile after they launch the Surface Phone (likely the software will change so they'll avoid having ads to things that might change and lead to confusion among users)

+1 Posted via the Windows Central App for Android

You have a typo at the beginning it's Wringer not Ringer, one has bells and the other deals with drying clothes in a rather old fashioned way in a mangle device.

Thanks to both you and Daniel!

To answer your title question Jason, yes, yes the should. They need to realize that people (even enterprise employees) don't like to carry two phones. They need to get w10m phones to be primary of people. No one wants to carry an iPhone plus a w10m phone

At the very least I feel they should have a budget, midrange and high end phones.... there are people out there wanting to upgrade their x50 models with nothing new from Microsoft to pick. I feel their big mistake with Nokia was producing so many different phones.

If I recalled correctly, when Microsoft wrote off Nokia and made the big "retrenchment" announcement (what?) two years ago, they said they'd cut the phone product line down to six: two low, two mid, and two high. Subsequently, after the 640/650 it evolved to high end only, or so it currently seems.

I've said that for a while. The display in my mates CPW branch was RIDICULOUS! More phones than users! Best sellers were the 640, 535 and....wait for it...435. To have two or three versions of another, 635, was also confusing for potential customers!

I would like to see ads that highlight "Windows everywhere" with clips from PC, phone, Xbox etc. Also focused Mobile ads featuring continuum and core apps and features.

Consumer-Prosumer-Enterprise customer.
Microsoft has' to market w10m to consumers/masses.
That was where they failed earlier, now they shouldn't risk OEMs to fail the same way..or it'll be a sad story.

Are you sure it's evolving?! More like regressing...

Blackberry is example numero uno of what can happen when consumer marketing disappears. Windows Mobile will join them shortly if they don't step up their marketing asap.

It shouldn't all be on MS shoulders though. I'm in Melbourne, Australia and haven't seen a single ad from HP, Acer or any other OEM making WMobile devices.

But MS would be pushing Windows 10, not really the hardware, which is their product. It makes sense, especially considering the fact that they are trying to be perceived as a software company that just happens to make some hardware.

I don't think so, at least not just yet.

They really need to get continuum polished and working like a full desktop, I.e. Windowed mode, before it can be appealing to consumers. Otherwise people just think "I can already cast my android and use a keyboard and mouse so its not that special". Plus people are so damn stubborn about apps. For many people I've talked to, its no Snapchat, no Windows Mobile. In a nutshell, i think Windows 10 mobile is not ready for advertisement yet.

Continuum is the future of computing. But, too bad Apple answer Google will have their own equivalents. Which will make desktops for most of the work force irrelevant. MS need to push business and consumers. Apple used the iPhone to push their other products and it's working. IMO, MS needs to have at lease one consumer premium phone and an iPad equivalent. People at my job choose them over a Surface because of weight and battery life. A surface RT with full office like the other RT device had mixed with UWP would be a killer enterprise device.

Very true. MS however has a slight advatage I think over Google and Apple because Windows is a well known desktop OS so one could infer that Continuum is like the desktop customers already know. Just the idea of running Android apps on a keyboard and mouse OS (Chromebooks) has already drawn interest from a few people I know, less than continuum. So people would go for ChromeOS solely for the App advantage even though its a subpar user experience due to form factor and in the long run won't make much of a difference, but nonetheless Google will have them sucked in. And the RT+UWP device sounds perfect, almost like what the Surface mini might have been. It might be great for enterprise but that darn app gap will deter consumers, which is why for now its full Windows. Not only does that provide both UWP and Win32 but the mix may push devs to build for UWP instead. So a new RT device is pretty far off but not out of sight imo

It's not appealing to consumers. No one cares about it.

No, what is there to market? No decent choice in hardware, ms their own apps are often inferior on windows mobile, windows 10 mobile still is not stable enough and it has no to very few distinctive features. Lets wait another six months just to make sure that when people do make the switch the os will be completely stable and bug free. And hopefully there will be some interesting hw and unique features available by then.

How many years should it take to make this great mobile OS that you are talking about?

They should have had it ready a couple years ago. Instead they kept rebooting in order to build the exact same thing again.

Market it. Get it in peoples hands! Some people hands! Two things I would get on the platform before hand and pray nothing else pops up. Snapchat and Facebook Live broadcast ability. Then market the crap out of it.

Yes. It's funny they keep making digs at apple about mac pro vs surface. Are they hoping for free advertising from apple talking trash about their phone sales?

MS marketing? What's that??

An oxymoron is what that is.

I definitely agree with starting an ad campaign, and hopefully it'll attract more users to our beloved platform :)

As a 950 user i say this with no regret... Microsoft has totally failed in mobile in terms of phones. The failure to transition WM6 to Kin to Wp7 Series 7 to WP8 to the 950/XL debacle There is nothing to market and no audience. No carriers want to support Windows on a phone for consumers. Microsoft has totally failed mobile in terms of "windows" apps & developer mindset (including MS apps). It's just a bummer Android sucks and Apple phones are so gimped.

People like me don't need Android or iOS. My 950 delivers all I need. And I think there are more people like me.

There are people like you and will hopefully be addressed by 3rd party maker sold unlocked at MS store, newegg, amazon, etc. Consumers are tricky to service and and noone is making $$$ selling phones except Samsung & Apple. Samsung abandoned windows phone long ago, noone is going to release a flagship consumer phone on windows. The carriers approach to phones is simple... what device will get us customer traction and revenue. Ask where windows fits the need for the carriers? It just doesn't after all these missteps.

My Lumia 950 does not deliver all I need,
but still I am a quite happy camper so far
and I would go for the Lumia 950 again
(maybe the 950XL this time).

You got that right. Loving my 1520

Nothing but truth here. I wanted MS to compete and suceed more than anyone, but even if they did have a killer device, they have no apps and the ones that they do have suck (let's just be real here), nobody wants these things, not developers, not consumers and not even Microsoft employees themselves.

I'm sure they have their reasons for undermarketing. (My term for it anyways) I don't agree with those that think Microsoft has abandoned "Windows on small screens". But in the smartphone centric point of view, which is what MOSt folks think is meant by "small screen", it does feel like there is no effort by Microsoft to market Windows on small screens. And THAT, I do agree with. What I don't have is a crystal ball. So I can't know what their strategy is. But they KNOW they aren't marketing. And that makes it intentional. Strategic even. Windows 10 Mobile devices (not exclusively smartphones) are part of the Microsoft Vision. I really believe that. And since I'm not the angry-entitled type, I'm kind of enjoying the stealthy and quiet period before the "entrenchment" period is declared over. I'm not really suffering in the mean time. I have lots of cool gadgets to play with. And I have no inferiority complex using Lumias and Surfaces and Contimuum.

That's a positive way to look at it as the undermarketing is definitely intentional.

Not yet. I would be good if MS can polish the RS2 features. As a smartphone, to use two different apps in split-screen mode would be a welcomed feature, but also considering that Continuum is the best way to work with your device as a PC, if the experiencie of using resizable windowed apps can be offered smoothly then that moment can be appropiate to start marketing windows mobile as a very good mobile operating system based on multitasking. I would like to see, for example, using MS Word and a PDF reader app simultaneously in continuum mode (or MS Excel and Stata-in-cloud-mode), knowing that i can at the same wake up Cortana with my voice and ask her to make a call/skype or answer SMS/Skype Message/Whatsapp/Slack/Line/Viber/Facebook Messenger. Windows Mobile needs to improve its multitasking capabilities using Continuum. If MS achieves it, marketing their mobile operating system could have a very nice impact in consumer and media opinions.

Continuum is immediately rendered irrelevant with a cheap laptop that does everything you mention much, much better and with less fuss. That feature isnt a draw to anyone but Microsoft fans looking for ways to say they have the "better" OS.

Not even a cheap laptop, just a pc stick

They mad and downvoting, but your point still stands. Other than productivity geeks, who needs continuum?

I plug my Xbox controller and play emulator games on my 50" TV. It wont be only for productivity, when the OS is stable and developers open up their games for mobile.

Continuum is an absolute draw to ENTERPRISES: instead of buying a workstation PC and subsidizing/deploying a phone you buy one Windows Mobile device that can do both and is very mobile.

Agreed, Continuum in its current iteration is just a novely, a toy, too weak to be a productive environment, it needs RS2's improvements to remotely live up to its potential.

A significant part of this problem is that Microsoft has led the charge in producing devices that are priced premium but LAUGHABLE in that category. Why WOULD someone who owns a budget device upgrade to a so-called high-end model if the repeated results have been overpriced, underperforming devices? I love my 1020. No camera beats it. The 950 has been such major disappointment that I no longer trust anything coming out of Microsoft. So, where's the draw? Do we actually believe ANY OEM is going to produce a truly amazing device that doesn't look like--and feel like--an Android or iPhone knockoff? I certainly don't.

The highest selling WPhones have always been the cheap ones. First the 520 then the 640. Now in the Lumia line the 550 sells the most. It's telling that the platform doesn't inspire users to upgrade to the premium models.

No matter how beautiful a phone, by the time you put a protective cover on the phone it will look like any other phone. What they need is something a little bit different. Windows Phone 7.X and 8.X was different. But they removed so many good features when they moved to 10.X. They are slowly trying to bring some features back. Continuim is good. But it won't sell phones to most consumers. They don't care about Excel, Word. etc. They want something fun that doesn't REMIND THEM OR WORK! And no matter what great feature they may have Microsoft will still have the lamest commercial. Their commercials suck. I'll be rocking my 8.X devices until they don't work anymore. Unless if the "Surface" phone convinces me otherwise. Unfortunately, Microsoft actually gave up 2+ years ago trying to sell commercially. I won't be surprised if they close shop next year.

​While I've been with Windows Mobile from the beginning, I have to say that they need to make a compelling experience argument that Apple and Google can't compete with before they make their next push, otherwise, it's doomed to the same results with little to no benefit to the platform. Devs won't get on board until there are enough users to(in their minds) justify their time with the development. Make integration with Skype and Skype for Business a best use experience. Leverage Office 365 integration and services in ways that can't be done on the other platforms including the advantage of using live tiles for notifications and dashboard like views to their customized environment. While I like the direction that Groove has been moving in, they should bring back the social experiences we saw with Zune where anyone could create those playlists and publicly share them with followers AND those "DJs" could update them on the fly with new tunes. Continuum is nice, but it needs to be polished and optimized for both desktop and Mobile usage. If Microsoft is going to jump back into the foray, they should do so with a better chance of winning not with the same plans they had from yesterday.

I honestly think that MS has no clue what to do with mobile.

They should have made the Nokia phone division a subsidiary and let them make a few phones a year. Then work with OEMs to make great devices.

Release phones on a stopped development W8.1 or unstable W10? n

Sorry but it was TL;DR. :) I too am puzzled by MS's apparent abandonment of consumer side of W10M. I don't think W10M, enterprise or not, can exist without many basic apps that currently sustain the existing users who are okay with the "app gap". Without consumers, those apps will slowly disappear and W10M will truely be dead. I'm sure MS is aware of this so I'm guessing there may be some key story behind MS's plan that we don't know about yet.

@TK2011 You should read the article.

Whatever you presented as an extrapolation to few statements MS has givem here and ther continuosly contradicts MS's own actions, remember your own article that MS needs to drive the windows first point and it was apparently not there, which means MS is never gonna attract devs, because their deeds are opposite to their statements. What can they advertise - how beautiful the OS is with its transparent live tiles etc? well wait which of MS apps have transparent live tiles?

Most of the airlines, hotel and taxi apps aren't on WP. So, what busy traveling sales rep would opt for one.

Why respond to an article without actually reading it. On top of that, why would you complain that an ARTICLE is too long to read in the first place. This isn't twitter or some other teeny bopper shortened character limit program. Someone can actually write something intelligent, and who knows, you may actually learn something or have your opinion changed. WTF is with the short attention span of today's age? Why is is so difficult to actually focus on one thing for all of 10 minutes?

Yes, Microsoft should start the marketing parade. Let's start seeing TV ads showing people moving from device to device, with whatever they were working on following right along from device to device. Show the full range of devices, all with that consistent, familiar Windows look and feel. Nobody else has that now, but you know it's in the works. Now is the time to toot the horn.

You can already do that no matter what platform you are on. The cloud makes moving from device to device easy and seamless regardless of the operating system.

The cloud and the fact that microsoft has the apps to work with the files from the cloud on any platform.

My point was that no one else has a unified platform across such a wide range of devices anywhere near to the degree that Microsoft has.

Which is why I happily use my Android device with Microsoft Office apps, OneDrive and Skype. MS is first and foremost a software company. Devices are their"hobby"

Microsoft should continue making windows phone for all and market it to whole world. Let the world know there is a phone with great features and comparative price. I am from India and I am using Lumia 730. The features iOS and Android are thinking now windows phone have that since birth. They (Ms) should patiently and confidently make phones for all market level users. Posted via the Windows Central App for Android

And how many features would actually work world wide? Thats a problem now that shows no sign of being resolved anytime soon.

I think they dropped the ball and it is too late.. App developers are not , and have no motivation to make windows phone apps. I talked to my Home security manufacturer, They told me that I am the only Windows Phone App request they have had in over 2 years. I gave up and bought a galaxy S7.. the rest of my employess..(9) with Lumia 950's have had enough as well, I am switching them as we speak. I feel worn out from always pushing windows mobile, for the past 5 years I have, with no advertising at all from Microsoft.. I feel they left me hanging, why wouldnt they leave other mobile partners hanging too I am done, Thanks, Dave

Yeah, I reckon it's got to the point now where Windows Mobile has got so low a market share it can essentially start from scratch, and if it's treated as if it is the launch of a brand new OS with heavy and decent marketing, I reckon it could get a decent way back to where it once was - and perhaps quite quickly too. The mobile market is surely starting to stagnate - just look at Apple's iPhone 7, they're running out of things to do, really. I think a good, solid re-entry could work well. But what do I know? I never pretend to be an expert, MS know what they're doing, right or wrong, they're cleverer than me for sure.

But it doesn't look like brand new OS. It looks almost identical to WP7. People aren't going to be fooled.

"treated as if it was a brand new OS" was my key point. Nevermind if it isn't, what if they pushed it like it actually is? Also, with a market share like W10M's and the past performance of WP7-8.1, it pretty much is a new idea and look to most people.

Doesn't really look different at all. https://www.google.com/search?q=WP7+image&espv=2&biw=1440&bih=770&source... http://pocketnow.com/wp-content/uploads/2011/04/wp7shot.jpg You are not going to trick anyone into thinking they are not alike.

No, you're not getting me - its the anti-W10M sentiment getting in the way. I said 'as if'. Throw the whole shebang at it, promos, sponsorship, adverts, posters, even live publicity stunt and events - just like you would when you release a new product. Even if it is old, it should be treated like it is brand new and revolutionary, like this is the greatest, newest thing. Yeah, its actually not new and the look has been quietly around for a few years - but with such a low established customer base MS can employ the same techniques as if they were starting out getting customers for the first time - because essentially they would be.

I'm sorry, but my W10M screen looks only slightly like my old WP7 screen. 8.1 yeah, almost exact same, but not 7. In that regard, windows 10 looks exactly like 7 and Vista and XP, and .... Of course things will look simular when based off the same style, but that doesn't mean exactly alike.

Indeed MS knows what they are doing, they are shedding the baggage.

Restart from scratch? How many times are you people going to put up with "restarting from scratch"?

Well, fanboys have to find something to defend MS...

Haha, no this isn't fanboy defensiveness at all, this is just an observation. Surely if you have next to no customers, you can start to act as if you don't have customers already if you want to market it?

Can we finally have Project Astoria, a custom ROM builder tool for any abandoned Android device out there, and then kick Googles butt? Or make a true Microsoft Android with a Microsoft Store to spare us from the humiliation of creating a Scroogle account. Something needs to be done, but, please, at all cost, avoid the half assed status quo, and stop creating unneeded features with insane logical errors (like turning a 600$ smartphone into a desktop, incapable of replacing a 100$ smartphone and a 500$ notebook).

https://www.eff.org/deeplinks/2016/08/windows-10-microsoft-blatantly-dis... Probably shouldn't mention the "Scroogle" thing. It is now embarrassing for Microsoft.

Question is what exactly are they going to promote? They'e already tried live tiles, most people didnt care. Continuum mimics the desktop paradigm that is being replaced by smartphones and tablet running other OS's so whats left? There are no exclusive, compelling features left to promote so its hard to see what they would now push as a reason to buy a Windows 10 phone.

All they have is continuum, which is irrelevant to anyone that doesn't have at least a Lumia 950. Anything lower cant run it, anything older can't run it. They used to have Cortana but that's available on ios and android....they tried to market office but at the time the apps suck and the new good ones are available everywhere...they tried live tiles but no one cares and the implementation was too limiting. Sync with pc didn't feel all that special, seamless or even any different than the way the others do it. They are missing features that the others do, they are missing apps that the others have. Their update timelines have not helped either with only recently it's been more or less aligned with it's desktop counterpart. No hardware to push, no special features to push...... It's been basically there as an alternative that no one is willing to jump onto. I felt 8/8.1 had the best chance to make inroads but they squandered the hell out of that when it just sat dormant for what seemed like ages before wm10 was released.

I have to agree with your comment. I really, really love Windows Phone but I just can't use it anymore, especially on Verizon. I appreciate articles like this and the fan base but I think there is just not enough life left in Windows Phone to even get excited about. At less than 1% of the market and having several years to gain traction, it is hard to get excited about it anymore.

I would say NO. Not because consumer market is not important or profitable for MS. But consumers have lost faith in Windows phones. MS ditched the entire WP7 users and then half of WP8.1 users and now killing the Lumia brand as we know it. Consumers will never trust MS with phones again. They can only enforce W10M on the business customers by dealing with companies. But even that won't save WPs as we all know the death of Blackberry occurred which also went the same way.

Microsoft has an abysimal record in Marketing and product placement on the consumer side. MS-DOS and Windows were generally included as part of a PC purchase. Consumers gravitated to Office because they used it at work. As such MS has almost always operated as an incumbent. They have no significant track record as a newcomer or additional player in a new category. As I have watched them fumble marketing opportunities and ne wproduct introductions over the years it's clear MS expects (read "sees themselves as entitled") to succeed in whatever arena they compete. And that's their big problem; they either don't know how to compete or don't believe they need to. The ongoing war with Verizon is a perfect example. When new 3rd party products (even enterprise focused products like the HP Elite) cannot be used on one of the largest carriers in the nation you're just not getting it done. t can safely be said that Apple's ongoing success is based almost entirely on Marketing. The IPhone 7 is hardly evolutionary, yet it's release garners the kind of attention MS would die for. It's just staggering. . . .

I do hope that more manufacturers come to market with devices. And you would think that with the continuing of the insider builds and aligning with additional mobile partners that they would certainly start promoting it soon. Maybe they are just waiting on a milestone to be met with Windows 10 pc? I'm willing to guess that if they don't start marketing new devices via partnered manufacturers soon then they will shelf it for consumers and try to just get the corp side. Then of course it would shut down altogether for mobile. It's just not feasible to have a business only mobile option with so many companies doing 'Bring your own device' programs now.... But I am by no means an expert in this industry. I personally hope they are able to get a sustainable market share in the coming years that will produce continued support from MSFT. Mainly due to the fact that it pains me to use the other mobile OS options.

No, not until they have a product lineup they are proud of. They were very quiet on the 950's. They should wait until Surface phone is release, and they should release the surface phone only when initial bugs are ironed out. Then they need to market it as much as they do the other surface products.

No. It would be suicidal. Win10m is not ready for "prime time". Integrated native apps do not have the stability or feature set of comparable ones on iOS/Android platforms. Secondly, with MSFT culling old Lumia handsets from the market, and not enough partner offerings creating demand for Win10m would be counter productive. From a strategic marketing point of view, pump advertising on Windows 10 PC, extolling that Windows is cool. If the public bites (through rapid adoption), push the Windows ecosystem. For Win10m to succeed within this context, in the consumer market, MSFT would be better off copying Apple's strategy, viz., create your own killer "halo" smartphone (Surface Phone, for example), which had better be fast, smooth and spec laden. Familiarity of Windows 10 PC through the earlier strategy would then make usage of Win10m simpler, encouraging uptake. MSFT partners can then come in with their offerings, filling in all other demographic sectors. My 10 year old son is of the opinion that iPhones are "awesome". I have several times asked him to explain why, having given him both my iPhone 5s and Lumia 950 to play with. His response, iPhones are "cool". My son, and others like him, are MSFT's future, not to mention, present. Crack this perception and brighter days are ahead, certainly in the land of Windows 10 mobile.

I think it's just about time, but more improvement needs to be there.

Market what? A business focused device from HP or some nigh on year old handsets with middling build quality, both sporting an OS that is still in beta after six years?

I have been waiting for "the big thing" a finished product, a real experience....and I feel like you...i feel like I had a beda during 5years and three windows phone..... SOON

windows 10 mobile is not ready for consumer yet. TOO many bugs, too little apps. The platform is actually worse than Windows Phone 8.1

hmmm not anymore, it's been great since the Anniversary Update

I must be using a different Windows 10 Mobile than you.

Much more consistency in 8.1, one year of w10 beta testing, and still full of bugs. ☹

And yeah w10 mobile is still a beta to me ...

I agree with you, and was going to say I haven't had an issue yet, but I think I got my first random restart today since the update. Of course I heard about 4-5 notifications go off from my pocket before I was able to get to it to see the Microsoft screen so who knows WTF happened. To all that are b*tching about bugs still, you do realize its basically the same Windows as your PC? Do you realize how difficult that must be to run of of a phone? Also, I k ow its not an excuse, but Windows ALWAYS has had bugs, what do you really expect? Do you remember Win 95 or 98 first editions?

i have anniversary update. Open camera app, turn hdr on with flash, take 1st picture ok, subsequent pictures goes without flash even though it says flash on. To work again have to turn flash off then on again. take 3 pictures with hdr on and i get a saving screen that take as long as 10 seconds on a Lumia 1520. Take pictures and click the picture icon and screen will go black sometimes, have to click power button and go back to lock screen. Wp 8.1 never hang on me to the point i had to reset the phone. W10m happened twice, yes i already did a factory reset, problem persists.

yep, something like that. WP8.1 was faster and much more stable because it was not an Os tested by insiders. Actual testing teams were doing a great job back then, all until Nutella ditched them. So now, we have a junk OS tested by free guinea pigs, plagued with bugs, horrible UI design and lack of interest from MS

Simply: they should not. The phone still has embarrassing bugs.

Nothing is more embarrassing than misspelling a word.

Yes please, already! The shame of it is that Windows Mobile remains a terrific, under-supported platform. Twice in the last few days I was in a public space, using my Lumia 950 XL, which when turned off looks just like every other large phone on the market. But I was reading some emails and stuff and when I went back to the home screen someone came up to me to ask what kind of phone it was?!? They were suitbably impressed by the amounf of updating information that was available at a glance, and also impressed by the customizability and the vibrancy of the UI and display. And neither had been aware that there was such a thing available. I just received my HP Elite x3 today, in the biggest box for a phone I've ever seen. It would be nice if the device had a future. One in which Microsoft was an active, proactive, progressive force. In contrast to a fading giant bumming around the ascendant platforms, begging to be let in.

It seems like Microsoft won the OS wars decades ago because of marketing and getting the OS to the masses. Now, it seems like they forgot how importance of the general public and instead is now focusing only on corporate clients. My impression is that the dominance of software went from IBM, to Microsoft to now Google and Apple.

Should have long ago. But not just Microsoft. The retailers that actually carry Windows Phone should also have incentive to push WP as a viable option to those seeking a capable smartphone. Whenever I go into a store and inquire about a new mobile device the sales clerk will immediately tout iPhone. Android as a second thought. Never WP.

With the current proliferation of 2 in 1 computers ,I see little inspiration in continuum.we have the pcs.Now give us a Wow phone that money can buy.

I'd prefer a Starcraft phone.

I think Microsoft should get into marketing OEM devices that support their current Win 10 Mobile OS. When and where possible, MS should be selling these devices in their store front and/or online stores. Despite phones like the HP Elite X3, Acer Primo and other business aimed phones being available, some average consumers and fans of Windows Mobile are still buying these phones. The need commercials, billboards and other media that show how these devices are business first, but capable of being friendly to the average consumer. This will a least keep people thinking about and seeing it around. I know ads at expensive, but they could just include Windows 10 Mobile into their Surface Pro and Surface Book ads, since they tend to be enterprise and school focused. If and when the Surface branded phone is released, people might be more willing to check it out and invest in such a device especially, if it has some new and must have features that the average, and not just enterprise, consumers can use and want. They have to be smart with their marketing. It is football season. Primetime to put out a couple of well though out commercials. Then, one really nice one for the Super bowl next year that will tease the Surface branded phone, if they do intend on making one. This would get the public kind of primed for its release. In the meantime, MS must by all means get all the basic features in Windows Mobile 10 as bug free as possible. I'm currently running the current build on my 1520, without any issues, so far. But, I know everyone may not be having the same experience.

Not many people would like to carry cables around just to use continuum on phones.In this case,less is better.

Bring Nokia back please :(

In Mexico there has never been Windows Phones other than Lumias, no other OEM has sold WP here, so without MS they will loose the 100% of this market (except for the few people that import them). The Lumia 520 and 640 where big hits here (and in many countries), they should've kept that momentum going. I love W10M, after the Anniversary Update it has become a very complete OS. If MS isn't going to make more Lumias, then they should partner with more OEMs to distribute their phones on more markets and help them with the marketing.

There was, in fact, one other OEM that selled just one model of Windows phone: Lanix with his Ilium W250 with Telcel, launched with Windows Phone 8.1 and supposedly upgradable to Windows 10 Mobile. But the phone in question is no longer searchable on Lanix webpage, so I believe it was a complete failure (it was an entry level device in the same price point of some other Lanix Android entry level based phones that where, on the other hand, very popular), the last time I went to a Telcel Shop I saw the device, but that was some months ago, I believe nowdays Telcel no longer sells Windows phones (they didn't bring the Lumia 550, 650 and 950/950 XL to Mexico; Movistar did it and Liverpool, but they are also stop selling those devices; on Movistar you can still found some Windows phones tho).

They will sale and then be returned due to severe lack of apps. I dont care what anybody says, with out the popular apps, WM will not sale. If they cant get the app support, then yes they need to exit.

I liken the fight for mobile market share to a game I play on Android (and countless others like it) called Archipelago. It's a simple premise: you have an island or two under your control and any number of other competitors on other islands, and still more neutral islands you can acquire to build up your territory and forces. The goal, of course, is total domination. The strategy I find most effective for games like this is patience. Much like Microsoft is completely outmatched in mobile market- and mind-share, these games often start you at a disadvantage to your foes. You can't just fight them head on. Your only option is to take out strategically advantageous islands that your competitors aren't focusing on and build up your defenses so they can't be taken easily. To be blindly aggressive is foolish. To rush in because all you can see is that one enemy stronghold grow and grow will only get you slaughtered. And if you spread yourself too thin you'll become weak and ripe for attack. Instead, the best thing to do is let your competitors fight amongst themselves. While they are dumping massive resources into this constant seesaw battle for the prize "biggest" island, you flank their weaker, smaller islands until you're ready to flood their strongholds from all sides. Microsoft is in a position to attack niche "islands" like in the Enterprise, by building developer support relations and tools and innovating beyond the "phone" scraps Apple and Google are squabbling over. To make a push into this fight right now while their rivals dominate the mobile space is too aggressive. They need to erode the competition's choices until their own ecosystem and services are ready to join the fray. The Windows dominated PC base is still strong and despite dwindling "PC" sales, Microsoft has to use its advantage there to position itself as the obvious choice for consumers in the other form factors they are migrating to. Redmond's strategy is to outmaneuver their competitors and build up these lesser contended "islands" until the only place left to go is mobile. Meanwhile they are creating new islands along the way like with Hololens, IoT and (fill in the blank futuristic awesomeness yet to even be imagined) which will only further position them as the one choice that fulfills the most needs. (The OneCore to rule them all!!!) Apps constrained to working on only one OS and that must be painstakingly ported to work even on the same company's other form factors is a dying model compared to innate, universal compatibility on any existing and future imagined device. Bot/AI driven content interaction will further take the app-centric paradigm for most current-day experiences to the point of complete obsolescence! (who gives a flying-F about the size of your app store now?!) The cloud is the most powerful platform conceived and no amount of cores or RAM or storage space on a single device can compete with it. Aside from games and photography, I don't see any need to cram ultra expensive yet only slightly more powerful specs into a new phone year after year. Windows 10 mobile simply isn't ready for the masses. It's getting there, but until it has that life altering experience that the consumer can easily relate to, its just another smartphone and no marketing budget can convince the world it needs to be taken seriously...yet... I can be patient. My 950XL has all I need or could want. The Surface Phone is coming and will light the way for all the growing number of OEMs to follow and eventually take up the mantle. Microsoft is doing the absolute right thing here, and I'm excited to see what is yet to come...but NOT before its time.

They need to make serious discounts or bonuses for devs to come on this platform, also Win 10 is still kinda buggy. Having issues with missing photos (i take photos and they don`t get stored sometimes) on 3 different devices Lumia 650 / 930 / 950. Sometimes when zooming a photo after rotating the phone into landscape mode sometimes gets corrupted and zooms randomly to a location happens on 650 / 930 / 950. Having GPS signal lost issues on Lumia 930 / 950 after the latest two updates(didn`t test on 650), currently running on 14393.189 with hard reset. Lumia 950 also happens to drain the battery when it pleases (30% in less than 1 hour), also the damn phone can`t adjust to full brightness without having to go inside the display settings and unchecking the automatic option (kinda retarded since on Lumia 930 you don`t have to do this). Also every phone out there shows full picture of the contact that calls, only on Windows you get a circle with the picture on a OS that has Square/rectangular tiles !?!?!? also the pinned contacts are in a circle in the tile, again WTF !?!?! There are plenty of little inconsistencies that makes the platform not pleasing to the masses. Also MS acquired Swiftkey and yet nothing on the Win platform. I like the platform but sadly i can`t recommend it to anyone at this moment.

They need to make serious discounts or bonuses for devs to come on this platform

No, not discounts: they should promise no Microsft Store commission for any app that comes to the platform that has a minum rating of 4 or above for at least the next 3 years - as long as it is a UWP app that works on mobile. I can't believe they are not doing more to make it finantially viable to sell an app on the Windows Store - this is a no-brainer area given the current app situation.

Well.. that would also work but no idea what the hell is going on around there.

I have non of the issues with mine so your device i brickted or you have to do a hard reset.

3 bricked devices from which 2 are new ? :) PS: they were working just fine with the GPS till some builds ago. And adding to the problem, calendar tile doesn`t refresh itself after midnight .. even with 1231231 hard resets. There are lots of little things that have issues.

Can't push it until you can use it in the car.

I can use it in my vehicle. Why can't you?

It sucks with Ford Sync. The workaround is "Call Cortana" which transfers control to the phone. Funny that MS would make a phoneOS that doesn't work with Ford's infotainment system, built upon a Microsoft OS.

Sync was killed years ago. Edit: Sync built on a Microsoft OS was killed years ago.

You can't use it in your car? Explain yourself.

WinBeta reports today that
"Microsoft will leave the consumer smartphone market"
citing an interview with new Microsoft France President. Whatever. Microsoft has no way of really leaving the consumer space. They just leave it to 3rd parties. The other thing is that Microsoft pretty much says:
"We hereby publicly declare that we are not competing
in the consumer space respectively in the mass market space",
"we are focussing on business". Which translates as
"Stop measuring us by market share, consumer-centric apps (like SnapChat), missing or late consumer features, consumer price points etc etc."
"We are just doing our thing, please do not harass us with all those nitty-gritty questions. We do not want to discuss those." Microsoft just continues to execute their general Windows 10 and Azure plan, and Windows 10 Mobile is an essential part of it. MS keeps it low key, that way things might be easier for them
and they avoid being constantly and directly compared with the latest iPhone or Galaxy. Those gadgets undergo a scrupulous disection
down to every nook and cranny of hardware, software, usability etc etc
under every theoretical & hyphothectical possible angle.
The media needs something to chew on, you know. By announcing "Sorry, Sir, we don't compete"
they just get rid of this hell quagmire. You can't confront Microsoft via the usual press/media/journalist attack vectors any more,
they are gone. Those beloved headlines from the likes of MSpoweruser won't work any more.
Scandalization just fades away and will not create clicks because everyone knows anyway. Now, the opposite will work much better.
"Microsoft said, they will not compete in the consumer market,
but here is something that is quite nice." Microsoft simply puts themselves in a position where they draw much less flak
which is quite helpful if you have to get some serious work done. Regular mass marketing for Windows Phone / W10M will not work, those days have gone.
This window is closed. Now, for the consumer space the motto is:
"Build it and they will come" ... over time. Do not make big claims, just start to deliver good things.
Over time consumers will start to appreciate certain features
and just silently may decide to try out something different the next time. Maybe that is.
Regardless, the time to go big on mass marketing for Windows Phones / Windows 10 Mobile has passed.
Now, being humble and low key but be superb by what you do deliver is the only and hard way to improve things.

You lost me at "WinBeta".

U make sense, unlike Jason

iPhone and Galaxy compete in the enterprise sector as well. Microsoft will have a tough time there as well, especially since it is a bigger deal when an app isn't available that you need for work. Posted via the Windows Central App for Android

Definitely. However, MA is much better positioned this time around. iOS nor Android are really fit for enterprise. As they are heavily entrenched in the consumer & entertain & consumption/subscription service space they cannot really make their OSes really & truly enterprise fit. Different game.

And what exactly would Microsoft advertise as the selling point of a W10M vs. an iPhone or Droid? A still developing continiuum (which most consumers outside enterprise don't care)? That's their most unique feature and a) it's not ready and b) most consumers don't care about. All the other stuff that we like about W10M (live tiles, for example) are not enough of a selling point. Absolutely no one will leave their iDroid devide of preference, with the huge number of mature app ecosystem for some cute start screen. And I say that as a fan of W10M. So, no, Microsoft should NOT push W10M to consumers because a) it will mostly be a waste and b) it will cause huge disappointmen to those that do try the OS only to find that it does not provide any of the things s/he valued in hir previous mobile platform, i.e., apps and general compatibility. What I think Microsoft should be doing is double down on what they say they want to do: provide the best mobile for enterprise (which do not care about apps generally speaking - No Snapshat? No problem. Go fill some spreadsheets) and advertise it aggressivel to that market segment (do some aggressive partnership with enterprise OEMs if possible as well: Get a free phone for HP for every O365 2 year subscription, that sort o thing). Continuum needs to work exactly like a PC - including multitaksing, window docking, etc. As I mentioned somewhere else, the ability to have a personal and work login/profile on the phone would also be very useful to make the platform attractive to the "duo user". Is this enough? No, not by a long shot. But PCs and Windows are ubiquitous because they were originally the enterprise choice. Today you can have enterprises running on Macs, even Linux (ok, a tiny minority) but if you want to play games, what is your platform of choice? PCs with Windows. Same thing with BlackBerry - at one point they were the choice device for chatty teenagers - and yet, it was initially designed and used as an enterprise device. Only after people started using it as a consumer device did it start being promoted as such, not the other way around. So it's perfectly possible to have a successful product/platform in the enterprise that later spills into the consumer market - particularly given that, as rightly pointed out, we are all duo users. But to try to promote W10M to consumers when it has nothing to offer to consumers it would be a waste of resources. People don't like to hear this but W10M best chance of success (and by that I don't mean overtaking iOS or Android - success here just means that the platform is not ignored by the next Pokemon game or your bank app) is that it gets enough enterprise users that it starts attracting developers. Then, and only then, can we start talking about targeting consumers. Don't expect W10M to be a consumer platform any time soon (if ever, but here's hoping). That's not to say that it's not adequat for some consumers: I am quite happy with my 950xl, but I actually find Continiumm useful, barely use social media or play games - so I miss none of those things that typical consumers would miss, and I value the only unique selling point of W10M, even in its current imature and crude form - continuum. But of all the people that I know, there isn't a single one that has a similar use of their phone, so W10M would not work for them - and trying to advertise it to them would be a tremendous waste. On the other hand, the company I work for has hundreds of staff that are issued with laptops and smartphones. And yet, a great number of them at most do some email, internet browsing and viewing PDF and PPT files on their laptops.Our IT team are looking to cut costs (I received an email today asking how much I use a software/service subscription we have - hoping to be ablel to cancel it and save the money). Microsoft should be aggressively promoting W10M as cost saving measure - at least when conitnuum and the other enterprise focused attributes are more mature.

I think MS needs to steal Joanna Hoffman and have her market they sheet out of Windows Mobile.

I think they should. And while we are pushing products that are dead, Pepsi should bring back Pepsi Kona and Toshiba should also start marketing HD DVD's again. Come people. This reminds me of Crackberry holding out hope that people still wanted Blackberry devices.

Funny, BlackBerry just announced today they're out of the hardware designing business.

I'm 50-50 right now I think the best time would be after Redstone 2 update

that would be the worst time, if indeed they bring in more features then expect them to be buggy until next big update.

Well if it like going from th2 to anniversary it be well worth the wait plus Microsoft plan to focus more on the mobile side with Redstone 2.

Few steps I don't know why its hard to be done Microsoft. 1- bring the popular apps ASAP(Snapchat) 2- unique your app store by your products Office ,skype etc . Take them out of other platform android facing alot of security problems. ios complicated and has some stupid stuff. I think windows phone has chance as a solid OS .

I like you mentioning this mystical Wharton Brooks with their dilemma and them being a consumer focused partner just next to Alcatel (as If WB is on an equal footing with Alcatel/TCL). TCL, Alcatel handsets manufacturer, is among the top 10 smartphone manufacturers this year while WB is some company talking about vapourware, mind you. Posted via the Windows Central App for Android

What you say about them (Wharton Brooks) is true. But they are a VERY good example\sample to be used in the context of this article. You see that too, right?

Its like scars, not easy to hide the marks of the past. But i still believe in MS that they can change the game. Posted via the Windows Central App for Android

Agree they should show the benefits and even show that most of the most popular apps exist on Windows Mobile too

Jason is the Querintino of tech articles. They may be long, but they are so entertaining that you dont realize you read a seven page manifesto until it is over. Another great article.

Everyone knows the best marketing mid-to-long term is word-of-mouth, and word-of-mouth happens with quality products and services that are better than others. As a long-time MS user of both desktop and phone, I have personally experienced the deterioration of Microsoft quality in every way. My Surface Pro 3 was virtually bulletproof with 8.1, now with 10 and the latest updates, I have everything from battery drain issues, hanging, unreliable connections, etc (and yes, I have re-imaged several times with Win10). Same thing with phones - WP8.1 was stable and responsive, WM10 is laggy, apps randomly crash, and other platforms have reached parity or exceeded camera performance or offline gps performance, two former strengths of Winokia. Basic features like native spam filtering on the email client (which still doesn't exist) and panoroma mode for the camera (which unbelievably was recently implemented) take forever to implement while the competition march ahead. I understand Microsoft's vision and its benefits - but to get to where they want, while maintaining or improving quality, it's simply not happening now. There is no point in talking about UWP and marketing when the fundamentals have deteriorated, like it has from Win8.1 to Win10, and MS continues to struggle in addressing bugs and features that are relatively more stable and complete on other platforms. I really do hope MS can pull itself together before it implodes, but they need to improve the fundamentals. In regards to this article and Windows Mobile, give me a Windows Phone that has the latest specs, is responsive, stable, and has a superior camera and battery life. Get the fundamentals right, and over time, the user base will grow. Shortcut the fundamentals like the way its been going, and, well, you basically get what's happening now.

Yes why not, but they'll need to back it up, new devices for the masses and one or two premium phones for enthusiasts.

I also think Microsoft should hold a meeting with the heads of AT&T, Best Buy, etc and discuss their employees professionally bashing their products to potential costumers just to serve their own fandisom. As I just said, it is extremely unprofessional. Its one thing to have an opinion, but if someone asks about those devices and their features, and you only answer those questions with "oh, you dont want those", you should be fired. You have Samsung units burning houses to the ground and they still are more worried about telling people to avoid Windows Phone because they have personally want to see Android to win some corporate market share war, that they really dont have any stake in.

100% agreed, I've dealt with rude att employees since I arrived for 920's,1520's +950's

Should MS aggressively market Windows Phone? Two years ago - yes. Right now, no. Why? Because right now there is nothing so new, different, or shockingly "Wow!" that it will bring people to the platform. So when should MS aggressively market Windows Phone? When the x86 phones are ready. And I mean really ready. No "functions in only these circumstances" emulation. Running smoothly, with tight, seamless integration with desktop, laptop, or tablet. Buy a program/app/whatever-it-is-at-the-time and run it on any Windows device you own. That will be the time to aggressively market Windows Phone, and MS is already on that path. They just need to push it to fruition and the sooner the better because if they wait too long (or much longer) it may not do any good. Hopefully this device will be the Surface Phone. Make it high end, latest technology, and by all the powers that be give it a fantastic camera! Think of the things that consumers will want and make it happen.

And this x86 phone will be better because?

dude, wake up. UWP is here to replace x86....

I'm not sure what message Microsoft has for the masses: We have a mobile os but no phones? The article is all about partners and I agree that the success of Win mobile probably depends on these other manufacturers. But where are their devices? I personally only know about that HP for a consumer-unfriendly price.

I dont know how they will support w10 phone right now WP not attractive for those manufacture's. I see no reason to go for Windows Phone. Any how thanks HP for giving chance

They should, but it's useless because windows mobile sucks.. Posted via the Windows Central App for Android

Yes, definitely. They should also build an Android launcher with live-tiles to lure Android users (back) to W10M. They could even use Cortana (who has an android app anyway) to do what Google Now does in Android launchers.
I also believe they should've launched a Lumia 850/750 this year. I believe instead of focusing on just super-expensive "business focused" phones (that I can't buy), they should do a 350-400 USD priced phone for the masses (sort of like OnePlus3). I know the third parties are supposed to be doing that anyway, but my personal preference would be to buy a MS phone, not an Alcatel or BLU one. And speaking of OnePlus3, there was a rumour flying around that there'd be a build of W10M for it (as well as for Xiaomi Mi5) - that's another step Microsoft could make, at least with some phone manufacturers. They need to get the consumers to try it out, preferably on devices they already own (cause I can't imagine people spending 400 bucks just to try out an OS)
It is quite possible that they'll do all that and more once they (or rather the surface phones) are ready. With less than 1% of the market, they don't really have that much to lose by waiting anyway...

Hmmm..... As an Insider and a huge fan of Windows Phone and Windows 10 Mobile.... Im not sure! I REALLY appreciate the progress were making. I don't think Windows 10 Mobile Threshold was ready for mass market (though I did buy the 950 XL). I appreciate Redstone 1 well enough. I can recommend it to my peers with appropriate honest reservations. Would I suggest it to my mom? Honestly, no, not yet. I think Redstone 2 is shaping up to be the release where I would personally begin to re-promote to the masses. The stuff I've seen at Ignite is giving me a lot of renewed confidence.

Well ironically it's not the lack of apps or Win 10 Mobile that is leading me to dump my 950XL but MS utter crap customer service when I sent it back for warranty. The experience was so terrible, I was just like f*** you I fancy a change and I'm now awaiting my iPhone 7 Plus which dispatched the other day. There are several things I will miss, like Live tiles, aggregate news feed in People app, the customisability of the homescreen amongst others so may be in a couple of years when Surface Phone 2 (?) is out I will switch back but for now MS is their own worse enemy.

My opinion: Keep 3 models (550, 850, 950), update them EVERY year but one every 4 months -> 9 series in Nov, 5 series in March, 8 series in July. Specs of the last year's 9 should go to 8 and specs of the last year's 8 to go to the 5 series. Promise this strategy will be alive for years, update the os like today. Then market it!

No need for aggressive advertising. They must 1. Make sure OS , MS apps, facebook, instagram, messenger works flawless. 2. There is at least a device available for purchase from an OEM at the 100 - 200$ price range globally. App situation is improving with uwp because of the pc market share. If they cover the basics (100% stable OS - 20 most used apps working as expected) they will create a user base.

If the new OEMs are to succeed, I think Microsoft should sell the devices through their stores. So devices like Nu Ans and WhartonBrookes and others would be quickly available to markets. As it is, new phones will not be so readily available as Lumia was.

No. As soon as a new buyer tries to get their bank app and realizes it isn't there tries to get Snapchat and realizes it isn't there, then they try to take back the phone. That's exactly my fathers situation, and he went from 3 years of wp to a loaner s5. When his wp came back from repairs he just asked if he could keep the s5.

So many words. Yet we all know what should happen. If your look outside in the "real" world (not here where we fans are) Windows on phones is already dead. Not only are there any advertisements there are almost no devices on the shops, no high-profile app developers invest in it (not even Microsoft itself, just look at the Ignite demos). It will turn out that not offering at least basic but consistent upgrades to Lumia devices for different markets will be Nadella's or Meyerson's biggest mistake. I would go so far and say this could even harm the future of Windows 10 as a whole in the long run. It only needs Google to start attacking Windows on desktops / laptops with an Android-compatible OS. The whole point of Windows 10 was to benefit from an "halo" effect when people are using the same system on mobile and desktop. When most people are already using Android on their phones, a compatible desktop OS has some chances.

It will be announced October 4th. Andromeda is the code name. Posted via the Windows Central App for Android

Not right now - at least in the US - until there's a relevant Verizon solution. A big 'ol asterisk for a disclaimer of "Not Available on Verizon" is a sure way to draw ridicule up and down compared to, well, any other offering. Posted via the Windows Central App for Android

Sorry Jason, I thought it was a WartonBrooks advert. ;-) Anyways, at present they are absolutely hammering the surface in the UK. Ads everywhere, and guess what? Not a mobile device anywhere! HP are pushing their enterprise systems, and guess what? No mobile device! Currys PC world are advertising HP laptops, Lenovo, Acer devices running Win 10 and yet there is no mention of 'W10 available on PC or Phone', or the fact that everything fits together. I sort of understand the Curry's thing, but why the hell aren't HP pushing the x3 in their enterprise ads or MS pushing, not necessarily their own devices, but at least something, in the surface ads. It cant cost anymore surely?? The ad is already there, so why not a phone next to the surface?? The only place you will find a Lumia on TV is in the Just Eat advert, and rather surprisingly, there is an app for that. :-o

Unfortunately, Windows Phones have been relegated to a small corner of retail stores now, if they even sell them at all. When the share was at 3%, stores had bigger banners advertising Windows.

Microsoft should not advertise until the release of Redstone 2. Until that time, continuum doesn't even operate like a PC. Users will want windowed mode in continuum and hopefully the main apps will be more complete by that time as well. Microsoft should not advertise, and partners should not spend money producing phones, until the OS is mature enough to capture market share. Otherwise they are just losing credibility. They had their chance when they purchased Nokia. They dropped the ball. Now they need to completely retrench. Posted via the Windows Central App for Android

Microsoft needs to have a relaunch of Windows Mobile when they have something interesting to say about it. They need to have a really big push at that point that has a goal of 20% market share. I don't think right now is the time to do that. It needs to coincide with something new (new devices, new O/S features) that differentiates Windows Mobile from Android and iOS. In the US, at least, there is not a single Windows Mobile device in Verizon stores right now. Not sure about AT&T. I think they should save their money for now, and when Surface Phone and Redstone 2 come out, that should coincide with a massive marketing push for Windows Mobile. This is after they fire everyone at Microsoft that has had anything to do with their pathetic marketing efforts in the past and bring in people with knowledge of how to market devices to the masses. Well, Joe Belfiore can stay; everybody else needs to go.

It should've been in the employment contract of Nadella and Belfiore to say: Must use only a Windows Mobile phone device or you're in breach of contract if you don't sell your iPhone. I mean right now, the ceo is part of the problem.

The CEO IS the problem right now.

An interesting article on Microsoft's take on keyboards of the future, to them i would say stop right there, sit down, clear your head and think of the here and now. Where are you? Going down the list as far as you can possibly go so what are you doing wrong? Looking far too far ahead is your worst possible route. You have far too much to fix to move even slightly forward. Looking at this forum which I do enjoy when travelling round the country between work venues in my quiet time all you see is hardware and software which is to a large extent unusable or at best beset with problems. I well remember my excitement at unboxing my new HTC hd2 all those years ago, what a brilliant device and platform, it behaved in the most diabolical way, bug infested, and crashed daily but it was so new and so different that it was easy to forgive the negatives, everyone without exception thought it was a fantastic looking piece of kit, but the enthusiasm was much more focused on the platform than the phone, so much so that a lot of my work colleagues bought them, so, in the essence of that we have a highly desirable product/ platform. Rolling forward almost 6/7 years we have the highly desirable windows 10, It's strikingly pleasing to the eyes, but, and the big but is we have nothing to view it on other than old handsets, yes, It's Nokia and they were amongst the best out there, that's all they did, build phones and no one else came close for a long time with desirabilty, reliability, simplicity and an endless stream of models to fit your needs, hence their success.
There are a few manufacturers poking their heads above the parapets now and all I can say is the very best of luck, you can build the most beautiful piece of hardware (hp elite for one)and have it totally destroyed from the off by the wrong software, ie, Windows. As it is today it's way to unstable and would appear to me that they have somehow lost direction. Every forum on here is riddled with unhappy campers striving for this 'something different' to work the way it should, simply put, work as intended. A year on, is it nearly there? Erm, nope!
To go forward new handsets are needed badly, It's the way mobiles work, we are hungry for new technology and all mobile companies are obliging with a constant flow of better and better phones, here we've hit the stoppers and nothing on the horizon, the usual wall of silence from Microsoft. Yes, there's the hp and a few others lurking in the background, I feel they are fearful of blowing their trumpets just yet they know full well that 10 is way off being stable, therefore it's better to sit in the background for a while and watch and wait. The downside of this for many is that these will probably not come to service providers on contract so that in itself will drop windows further into the doldrums, so basically its downhill for now, all sounds very bleak, not my intention for a second, just how it looks. Anyone good at building handsets? Lets go!

Microsoft have no chance of gaining any non enterprise market share whilst the perceived massive lack of popular apps exists. Everyone knows its there and I believe won't buy a Win10 phone because of it. It's sad because I'm a user of all 3 OSes between work and home life and I firmly believe W10Mobile is the best of all 3. Personally I own a 950XL. But from the general masses consumer side, It's a safe bet to buy either a IOS or android Mobile.

I really feel that Microsoft needs to let windows phone go. I have been a very enthusiastic promoter of the platform since I got a Lumia 920. That was upgraded to a 1520 and eventually a 950 XL. I really love their concept and where they want to go but it's too little too late. I started with iPhones 1-4 and switched to windows because it was so refreshing! However after 3 windows devices I have made the jump to a Google Nexus 6P and have been beyond happy with it. I switched because I got so tired of never having the apps that other platforms have. Windows phone always has something similar of course but it's never quite right as the native apps. Having to always go to through so many hoops to get something to work gets very old and very annoying. Since making the switch when I download something it just works. I still keep the 950 XL around for photos and tinkering with the platform however I don't see myself returning. Microsoft missed the train and got left behind.

Let go? I prefer not!!! You go:)

The most important thing when it comes to marketing windows mobile is being honest. Admit that this phone is not for people who want all apps. Show of what you can do with it and which apps are available. There will be a user base for this.

Microsoft never really promoted/advertised their own phones to the level that Apple and Samsung do. So I don't see there being any hope of them advertising other companies phones. I have to admit though, whover the person was who got windows phones used in tv shows and movies, should have been running their marketing department. I saw far more Lumia phones in shows and movies than I ever did print or TV ads for WP.

Marketing? I don't think that word is present in Microsoft's vocabulary. I've never, ever seen a Windows Phone/Mobile ad here in the Netherlands. A few in Italy maybe. That's it. Marketing was never Microsoft's strenght. They just don't know how or they actively refuse to do so. Resulting in WM hanging around 1% marketshare these days, when there was a period in Europe when it was around 10%. It had beat the iPhone marketshare in Italy at one point. They just failed to see that marketing is key if one wants to get exposure to ones devices, services and ecosystem. Hell, I even think if the marketshare would've raised even further, the app gap would be much smaller as it is now. But, no. Microsoft is continuesly changing course resulting in customer confusion and non-adaptation of the platform. It's a shame...

Lots of very wordy posts. I just have one word to throw out there...... Verizon. Without Verizon supporting Windows Phone, they're going nowhere, at least in the US. Since jumping to a Galaxy S7 Edge a few weeks ago, I'm not looking back. And I loved and supported WP. Sorry, guys....

MSFT France President declared that they are leaving smartphone mass market till there will be a technology leap. it could take years. I really think that for W10M is too late. In enterprise market everybody has an Android or an Iphone, no space left for MSFT

What Microsoft should do is convince companies that they should make UWP apps, based on the existing mass of laptops and PC's that run Windows 10 and the OS's increasing share (at least, that's my perception) on the tablet market. Often if you buy a smart device or subscribe to a magazine, there is an iOS and an Android app, but no UWP app. Which means you cannot control the device from your PC or read the magazine on your laptop (which has a much bigger screen than your phone). Especially the former can be quite annoying; you're working on your PC, but you have to reach for your phone to adjust your smart thermostat or lights. ​As soon as the UWP apps start coming because of that reason, W10 Mobile will become attractive automatically. IMO it already has a much nicer user interface than Android. If market research shows that a lot of people like the Windows 10 GUI, that would be a good argument: "use your phone in the same easy way as your laptop, with the same apps and everything sync'ed flawlessly." I also like the fact that I'm not at the bek and call of the supplier for updates as is the case with the Kobo tablet I have, which becomes less and less useful as Kobo does not update the Android version anymore.

Don't waste the effort now. For Windows Mobile to even get back on the Map, it needs a big annoucement. It needs innovative Hardware and Software with 3rd party support. Personally I think Windows Mobile is dead, it cannot grow in the current Microsoft model of Mobile first. Considering the Consumer market is all but gone, perhaps it's time to put out a Windows 10 device that can also be a phone instead of Windows Mobile device that is trying to be more like Windows 10. Time for the "Surface Communicator" a versitle device that brings your world into one central hub. Dock it, Pocket, Talk it. ;)

Windows 10 Mobile has no chance with consumers because of the decades of Microsoft eating away at telco profits. Until the leadership within these companies change to people who no longer remember the days of losing out on voicemail systems due to exchange / PBX integration, and forget what Skype was initially (a VOIP service that competes directly with Telcos long distance revenues), they will undermine with inaction at every step of the way. Call me crazy if you want, but we're 6 years on since the initial reboot of the CE platform and still no marketshare. Granted, the marketing dollars they wasted with movies and TV tie-ins, could have been better spent on direct to consumer ads. I never bought windows phones because of Superman or Batman. I also thought it was dumb to help finance a made for TV Dead Rising movie, just to feature Windows phones a couple times.

It makes sense that they are pushing advertisement on the PC end of the platform, considering the slow growth of PC sales over the recent years. But equally important is the promotion of the mobile platform. The saying, out of sight out of mind, rings true here. It is great to see ads promoting Windows 10 on Surface or other PC laptops. Especially the ones comparing Surface to a particular Mac product. But where is the advertisement of the new Windows 10 platform for mobile? How about comparing a Windows 10 phone to any of the dozens of Android phones or an iPhone, for that matter? I for one, agree that Microsoft should start an advertisement campaign for mobile. An iPhone hardly needs advertisement but that doesn't prevent Apple from investing in advertisement. The same is true of Android products. If this strategy continues, I fear many consumers won't even realize Windows 10 mobile is in the game. Out of sight, out of mind.

Neither the hardware nor the software is ready. Pushing this towards the masses will just be a reminder of WP7, and WP8. People will wonder, take a look, see the dearth of apps, and move on. However, it will be exacerbated now because the hardware isn't on-par with the competition anymore, the availability is terrible, and this really seems to be the last time Microsoft can try to make things work.

Microsoft needs to advertise to raise awareness and to help its partners. However, they don't have any viable consumer focused products right now, and Hp's latest is enterprise focused. Once there are at least 3 consumer targeted devices on the market, then Microsoft should actively advertise. I still have people looking to switch from Android and iOS. When Nokia and Microsoft were working together and actively advertising the windows mobile market share grew every quarter. I believe it peaked in the US around 8% and stayed there for a while. I have no desire to buy a non-Microsoft mobile device, but I know others would like the options.

Sorry, advertise what exactly? Lumia has been killed by it's own adopted parents, Elite X3 is the only thing of note and even that is a few steps back from the top Android and iOS devices and it's sponsor doesn't even want to play in the consumer market.

ya and with the suite of products that cross over they have a perfect opportunity. Start the advertising bandwagon for christmas season... person using their phone to send an email, but the screen is to small so plug into continuum and send it then open a movie. But you need to go and make dinner so move the movie over to the hololens and pin it to a wall in the kitchen while you cook. you then need to leave the house and take the bus somewhere, pause the movie and pick up right where you left off on your phone. i'm sure they can work in the Xbox in there somewhere and move the game over to a tablet to play as you leave the room. So many options with the product line.

There isn't a point in marketing an idea when there are no options to purchase a phone (read Verizon customer). I have a two year old ICON that I still love, but my upgrade path right now is nil. If you are locked into a provider (remote location with special verizon equipment purchase to facilitate cell service) and cannot switch to AT&T for a 950... what is the point to have a marketing campaign? If Verizon was a small service okay, but so far as I know it is not just a mom and pop store in the world of cellular carriers. Just suppose people sign on to moving to a new device.. picture them super excited getting mom to drive them to the store to pick one out!!! Are we going to tell them they should insist on it when they get to the store and make sure you don't sign anything long term because we have a promise around the corner and we'll let you know more about that because it actually hasn't been officially announced yet. Who in their right mind - really? - seriously? is going to consider that a win. I hate the other options so much that I continue to hold on but for crying out loud, can we get on with it. Please draw up your objectives, make them public and then deliver on them so we can stop all the guessing and move forward.

In my view they need at least Samsung as a major OEM to push the platform. It's about time Samsung made a Galexy S8 Pro running Windows 10 Mobile next to it's regular Android edition (calling that one just Galaxy S8) to succeed. There are just no premium smartphone OEMs working with the platform at the moment (excluding Acer and HP as a major smartphone OEMs, as they are more traditional PC OEMs dipping there toes in the Windows 10 mobile ecosystem). I think the platform is ready for a major marketing push. But they need a halo smartphone vendor to accompany this mainstream push! Posted via the Windows Central App for Android

No, I think kept should improve a few more things in common and improve regional support for windows 10 mobile feature first such as languages sorry, Cortana and Bing. Many opportunity and told are dependent on them. From the perspective of many regions, in relation to the US, it looks like windows 10 mobile is an incomplete product, compared to what it's marketed. That is a red flag for many people thinking they are being scandald for paying a full of the same product as the US, but only getting a partial product. It would help if Microsoft could change that image. I also think it would help Microsoft to have a better track record of a leading phone brand. Nokia was a good start. Wharton brooks and Alcatel are new brands with still an unknown quality reputation. Acer is better but screams mediocrity at best. HTC would beva good partner, if they greatly improved their camera quality. Samsung on board would be a big boost. Hell even Nokia for good measure. HP has bern out of the smartphone game too long. Their power lies in other markets, not mobile. The Elite X3 is a good start, but I think they still have to prove their track record in reliabilty and QA. HP has had a wild and shaky history in the mobility department the last few years. A surface phone from Panay would help a lot to restore faith in a holistic experience of software and hardware out of the box.

Congruency is critical, they have an opportunity to really go all out with Surface Phone, however....the product AND software need to be near perfect else they will be dismissed out of hand. One way to mitigate this risk is for growth to occur in enterprise where there is little competition. I say MS release a Surface Phone for enterprise and really really push that market and let the world see the domination and cool devices that create desire, similar to Blackberry of old. When the demand and desire/brand is well placed then another massive push with partners to the consumer side.

Lol why is this even a question?

Microsoft is dog **** at promoting Windows Mobile. Before Nokia was taken over, they brought out the 800 model and wow did they promote it, concerts, TV adverts all over the place, public events, radio, internet.. They did an immense job. When Microsoft took over they killed the platform, no promotion at all. There is no wonder Windows Mobile has very small market share, no singing, no dancing, no promotion, nothing it's total bullshit, get the surface phone put there and promote Windows Mobile!!! It's your os Microsoft, so stop letting down manufacturers that bother to put Windows 10 Mobile on their devices, stop letting the community down, and stop letting this great mobile os down.

The problem is that the Win10 Mobile wasn't ready when the Lumia 950/950xl got out. The OS was bugged and that also kept the phone for making a good start. I just read that the president of Microsoft France confirming that Microsoft is getting out of the consumer market for now. He said that they will wait for IOS and Android to be less dominant. That may never come.
http://kulturegeek.fr/news-94541/microsoft-confirme-labandon-smartphone-...

It could perhaps say they missed a golden opportunity of introducing 2 phones this fall. I know it couldn't be predicted, but we know that iPhone essentially sells to upgrade but is not gaining market share. Even some of the biggest supporters of Apple are underwhelmed by the new phones. On the other side we have what was touted as the first phone with a pen exploding and completely recalled. Imagine an entry level Windows 10 Mobile device at $99 and a successor to the 950 with upgraded chip and colorful cases at $399.

Well, I'm bit of tired of these expectations. It is a best platform for me and still I've got no proper phones to use it, no fancy flagships, no reliable workhorses, no cheap overachievers. And still software got own flaws, problems with bluetooth, problem with missing cellular data, problems with metered conenctions. MS must sort this things out if they won't to bite the cake, things must 'just' works without struggling.

Clearly not ready, I was expecting a lot from the anniversary update, but its still a mess. I dont even want to upgrade my parents and girlfriend 640s, w8.1 is still way more consistent, less bugy. Maps is way below Here maps.
Camera roll is a joke (pinch to zoom bugs, like how can you miss a 2005 feature ???)
Idle battery time is worse
....and the list goes on Okay we have "productive features" but basic smartphone tasks are not okay...

Market it to college students but also make it fun.

Android support for Microsoft apps like Cortana, Bing, OneNote, Outlook, OneDrive, Office, OfficeLens are so great that I don't miss Windows Mobile, if Satya Nadella decides to remove these apps from Android, I'll purchase a Windows Mobile device again.

Simplicity is the ultimate Sophistication. I live by these words. I use outlook, one note, one drive, excel etc but Windows phones still do not allow you to text from your Pc!!! Once I can text from my pc, attach files, etc I will then be able to unite a windows phone with my office 365 subscription! Currently my Android Nexus 5x does texting from Pc and also syncs my contacts better than Windows phone. Hoping end of this year or next year things will change and I can continue to stay in one Eco System entirely. I loved using Blackberry, a shame the os is not being supported with new phones or upgrades... Windows you can fill a void and I am pretty sure this is going to happen at least by end of 2017 with surface phones etc

Nothing like being 2 years late to ask this question. They should have never stopped marketing it. They had momentum and positive press with the 1020 and 1520, then Nadella comes in and killed it. And this idea that partners are making phones and jumping on board is absurd. Of all those partner phone, 2of them are available in the US. The Acer and HP. Both are hard to find, not sold by any carriers and expensive. The other partner phones don't matter. Noone will buy a Windows Phone from a company called Whartan Books. Might as well have Fisher Price making them at this point. They screwed up. They did it themselves. And Nadella did it on purpose. Unless Samsung, HTC, LG or the like release a phone, partner phones won't matter to consumers. When the partners each sell 1000 phones, they will bow out then there is nothing left. It's an embarrassment at this point. Way too late and the wrong people running the show. I love me some WP but this situation is just pathetic and trying to spin it any other way is pointless. And another thing that sucks is some of us went out on a limb and convinced people to go with WP, some even converting from another platform. Alot of those people bought 640, a 640XL, or got in when the earlier flagships like the 920 and 1020 were down into their price range. Those people have no upgrade path at this point. If MS gave a crap, they would continue to make the 950 and 650 and keep them at the 100-300 price point so people on a lower budget have an upgrade to move to. But they won't do that and those people will all go elsewhere too. As they should.

I'll say one thing about Jason Ward, he knows how to draw a crowd :)

The only thing I think I have worth saying is if Microsoft wants to market Windows Phone to the masses then you have simply GOT to get them on the shelves at Verizon. They sell the most phones and I believe currently only sell 1 Windows Phone (Lumia 735) so probably 99% of Americans that walk into a Verizon store walk out with something that is not Windows.

I have been on W10 mobile on a Lumia 950 since January and it still is displaying issues with device waking and the refreshing of data displayed on live tiles. MS should not be pushing the mobile platform until they truly have their **** together. I find it very frustrating because some things which were never an issue on my WP8.1 Lumias persist as issues. Iron out the fundamentals then push the exposure of the platform.

"Should Microsoft begin marketing Windows Mobile to the masses?" Yes, they absolutely should.

They should do a commercial except it would feature legitimate scenes in terminator 2 but changed a bit to showcase all of microsoft's products. Arnold comes back from the future and when he boots up he has the holographic hololens UI. He grabs Satya to protect him so he could push the further development of Windows 10 mobile which is responsible for helping the humans win the war against the androids in the future. They brought someone back to destroy him. Arnold and Satya have to lure the android to the Redmon Office and load windows 10 on it. (without the "get windows 10" notification... yah it will be hard). Lots of cool scenes in between
Yadda yadda yadda, windows is victorious.

If it hasn't been mentioned, then MS and the 3rd party manufacturers need to also have CDMA versions of the phones as well. Only having the gsm versions completely cuts out some of the carriers. And to Jason, good article but I'd beg to differ on at least one point. I'm with vzw and use the 735, if ANY of the better win mobile phones had been avail (950 or 950xl) I would have gladly upgraded. I can't switch due to it being a family contact. Just my 2 cents

Ahh Microsoft.... part of me thinks they have lost the plot. Seriously, if they are focusing on the duo-user then why discontinue xbox fitness which they could have tied to the health vault, link that to other fitness gadgets and have a universal health vault app. Which could have been showcased by the Microsoft band + a windows phone? The closing of XES which they could have leveraged to get more consumer mind share thus another avenue into the duo-user philosophy. Another example, we had to wait ages for consumer basics like panorama yet we can't use it in landscape... If they are going to be focusing on the duo user and want on mass consumer adoption of partner devices we need to see hellova lot more resources given to windows 10 mobile. It's extremely alarming when you know that both the camera gurus that designed pureview now work elsewhere (Juha's colleague went to Apple and Juha himself left - they could have hired both and retained both if they wanted to).

they seem to be more interested in getting apps working on ios then working on getting windows to even be compatible with existing devices. so why should I even bother with win mobile?

Jason, nice article man but I don't know what you're talking about. MS has no phones to even offer the masses! Been using WM/WP since 2006. I have no clue who WhartonBrooks is! I had heard of them until last when the blogs posted they were gonna make a phone. Unless the masses can walk into Sprint/T-Mobile/Verizon/ATT and get a phone, what's the point? Nadella killed the Lumia without anything to replace it! That was stupid as hell! Retrenching from the consumer market! Umm....MS with Windows and Xbox had had more interaction with the consumer market over the past 10 years than any tech company! WTH!

All true, but there is the HP elite x3 and hopefully a surface phone as well as some other third parties, it might he enough to begin a marketing effort.

Please yes put the mobile platform back into the public consciousness. My coworkers have started taunting me if I am ready to go iOS (never) or Android (maybe if MS doesn't get it's act together by mid-2017). I find iOS too restrictive and Android too chaotic (I would skin it to look like WM10 as possible). But I really like the having a similiar interface between phone, PC and XBOX.

but there are Ms products you can use on ios that you. if Ms doesn't get there crap together SOON, I might be forced to jump ship.

Two things: 1.Wow, that's a neat graphic, showing so many companies supporting windows 10 mobile. Except that some promised phones over a year ago and are nowhere to be found. Most are just bargain basement ($100 or less) phones that companies decided to throw windows 10 on to see if anyone would buy; not really support, more like companises using up old stock with W10M installed on it. but hey, it's a neat graphic. 2. Now that W10 is across the board, with continuum, it will just make sense to integrate, right? except everyone is doing most things on their iphones or android phones, and hardly use their computer anymore. They are just waiting for google/apple to integrate because that is the hardware they are already using for 90% of what they do...

Google integrate with what? And apple have said catagorically they can't/ain't integrate their Mobile and desktop offerings.

They should have done a better job of advertising to the masses way back when. But given that did not happen to an adequte degree and considering were we are now... The Duo User. That's a great idea. However, I would say the majority of people do not need to use their personal smartphone for work, nor do they do anything particularly demanding - things that would require x86 capability - with their personal devices. Nearly all consumers' common daIly needs can be met through mobile apps. Given this, the only really important things to get the average consumer to buy into Windows Mobile is good hardware with great cameras, better app parity, and perhaps the idea that, IF they have other Windows 10 devices, Windows Mobile plays nice and meshes seamlessly with those devices. In fact, it is the W10 ecosystem and it's interoperability capabilities that are consistantly poorly communicated by MS. Which leads me to...
The real Duo User. The professional who wants a good device for both personal and work, and doesn't want to have to carry two phones. MS has a ton of groundwork laid to make this a real possibility, with a couple of huge caveats. Namely, the need for multi-profile /multi-user account capable devices, and better ability for IT to centrally manage, control, and maintain them, along with the ease of allowing or denying access to things specifically under the "professional" profile, while still letting the user do whatever they want under the "personal" side. Many have attempted to create this seperation through MDM and LOB apps, etc. But these methods are convoluted, not well recived, costly, and incomplete. I'm our company's IT guy, and even though I have over 70 Windows Phones deployed, nearly everyone that has one also carries a personal phone. Why? Becuase by the time I lock them down to where they can't do stuff we as a company don't want them doing, they can't do any of the fun stuff they want to do. I want to block certain apps to ensure that company communication with our customers only happens through certain channels (EX: we don't want our sales reps taking customer orders through their personal Facebook or Twitter acocunts, which we have no access to or control over), but that also prevents them form using Facebook or Twitter for non-business use. Because their "profile" on the W10M device is tied to an MS account that we set up for them (using firstname.lastname.companyname@outlook.com naming convention), that means they can't buy apps they want with theri own credit cards for that device, because they have no control or access to the MS account we set up for them. With my own Lumia 950, which is tied to my personal MS account, I don't dare tie my personal MS account to my work domain account. Maybe I have photos, apps, purchases, etc, that I don't want any record of on a company machine. So, while my personal Windows devices (home desktop, phone, Surface, and Venue 8 Pro) all sync my stuff and make life easier, my work desktop is it's own isolated island in the waters of my life. Pay attention to this next part... Becuase of the above, and having the phones locked down for people who could be the true Duo Users, this actually creates an very undesirable and limited usaer experience for anyone using the phone, and actually perpetuates the idea in their mind that Windows Phone is boring and limited. That's not teh case, but we in IT have little choice but to make it seem that way in teh interest of protecting the comany's info, interests, and trying not to violate privacy laws. If MS really wants to market this Duo User idea, they need to first have a device that supports mutiple user accounts in a much better manner. Perhaps an x86 Surface Phone might faciliate that, but who knows?

I certainly hope the surface phone is x86/x64 based.

Unlikely because what chip could they use, but I agree they really need to go there after the surface phone, it would blow away the competition over night.

Agree though as a general policy I think it's probably currently in both employees and company's interests that everyone has a work and a separate personal phone. No way I'd trust any employer not to spy on me unreasonably if it was that easy and no way I'd want to risk mixing up personal and work correspondence etc...

I have a confession. 1 week ago I bought an Alcatel Idol 3 the 5.5" model. I wanted to see what Android is really all about for myself. I have to admit I kinda like. Seems more polished and seems to be quite a few bells and whistles that my beloved WP doesn't have.

Does the overall balance of features to the added hassle if android really make sense though, or does it get in the way of productivity?

Funny, I was thinking the same thing today. I'm finding that I miss my WP and yup it's the productivity and ease of certain things Android just doesn't do. Like I can't figure out to to hear and reply to text over my bluetooth. Most OK maybe all notifications seemed better on WP as well. I just might be sending this Android phone back for a refund. I just reset it to see if maybe I missed something in the setup. I'll play with it for a nother week or so to give it a fair chance.

Ok all, this truly is the end times... an article RIPE for DJCBS to jump on and spew his BS, and no DJCBS to be found... his ass hat doppelgangers are here, you know TechBell, vhyr, theefman, and the rest of the clown posse... for that matter where the heck is Steve "the ass hat" Adams... yeah this is troubling... end times indeed!!! Everyone should shelter in place... try to ride this out...

Double the design efforts on the mobile OS to take it beyond parity with the other OS and do it fast. No more starting over with features we once had, now missing.
Then bring it to market and market, market, market.
Just my brief two cents.

I think the OS its days ahead of android and iOS, that's not where the problem lies, in fact that is it's main USP.

I bet MS will do that, but not after having a winning idea. So maybe after redstone 3, they would start marketing to the masses.

Start think on small things now for milestone... Microsoft have dumb and lazy team . Still there is no mini millitia game for wi dows phone. Why will anyone buy your phone every1 pkaying this game and windows just got ******... Change ur team microsoft. Else u will always loose

Update ur apps and make it available there is so ******* app for youtube browser.. And u think people will like how stupid u are. See android app than learn something ... Team of foolsss

Why not! This year is a good year promoting MS brand since Samsung scandal and no innovation on apple.

Warton Brooks? Bluebird :))) wtf, I'm never gonna pay a dime to these cheap crap OEMs. Market Windows Mobile? With what? with the mediocre quality it has right now? that would be the end of it for sure. You really think a user will switch from an iphone or a galaxy s7, lg g5 etc to a bluebird or acer windows phone? :)))) LOOOLLL

I'd personally take a 950xl or an HP elite x3 over an iPhone 7 for sure, but I'm not saying you don't have a fairly did point, after all most consumers ate pretty clueless about the genuine capabilities of their devices.

Plainly and unequivocally​, no. The OS is in no shape to be advertised. I have a Lumia 950XL and were it not for how familiar I am and used to elements of the mobile Microsoft experience, I would be switching. Windows Phone 8 lacked features but it was built solid, at least what was delivered on devices like the Lumia 920. Maybe and if​ Microsoft launches a Surface-branded mobile phone, they have an opportunity to take a risk with the brand and advertise...but at the moment, I don't think they care about a consumer brand strength. Frankly, I'm shocked apps like Audible and Bank of America are back and being updated. Advertising won't help right now and I am pretty sure Microsoft knows that.

Apart from the absence of auto quiet hours dur appointments win 10 mobile seems at last as solid as wp8.1 now, certainly on the 950xl.

In countries like India, there is a very big population who don't have an access to the Internet. So, marketing through Internet only (Facebook, YouTube and other websites), will not work. Microsoft should also use Televisions and Newspapers to advertise their products. But today's truth is that, Microsoft have never promoted its Surface lineup and Lumia flagships (950 & 950XL), even after their launch in India a very long back ago. Perhaps, after a long term stay outside India, Nadella has forgotten a very popular Indian Marketing Mantra, that is 'Jo Dikhta Hai, Vo Bikta Hai'. It is a very popular Marketing Sutra in India. Microsoft should try it once.

Ok let's assume they market W10M to consumers... WHY would consumers buy a device WITHOUT consumer-focused apps and why would devs make these apps WITHOUT consumers buying these devices? All the popular consumer-focused apps are 3rd party. MS has no control over them and it's nearly impossible to break the circle. So how do you do it? You do it by ignoring the consumer market entirely for the moment. You concentrate on the enterprise by making it as appealing to them as possible, which MS is FULLY CAPABLE of doing themselves. Add network drive support, add the severely-lacking default app setting already, make it possible to run Win32 without any emulation (thus making continuum actually useful), etc. The fact that it cannot run most consumer apps would actually be a good thing for businesses, because it would prevent employees from playing around when they should be working, or wasting company-paid data on games & social media. THEN when you get a decent amount of marker share through enterprise, you may become attractive enough to devs and in turn consumers.

Yes although for some consumers its a pretty good proposition as it stands. Between audible, Netflix, Spotify, office, camera, facebook, twitter and YouTube, maybe kindle at a stretch I have all the apps I need.

Nothing is going to work for them. They totally killed what they developed. They have no idea of the market. When the hardware was good, software was not upto the mark. Low end lumia were selling and now when software side is better but not perfect they have killed the hardware still the app gap is there? They have no space in enterprise and no space left for them. There is already android and ios are dominated so why a business man or a corporation will invest in windows mobile with lack of apps. If they go with one phone targeted for business and launched in few markets then other OEMs will fill the gaps in other small developing countries. Is there Samsung, Huawei etc which can launch windows mobiles and can advertise them against their own strong android portfolio Posted via the Windows Central App for Android

I'm not buying a phone from a company that sounds like it should be selling chinos to MBAs

Microdot's current strategy will take them to a point from where it will become a Servant Company to others.

Not until windows 10 mobile is fixed and more apps become available. Otherwise it will be
lather, rinse, repeat
WP7,WP8, WinMo10 Posted via the Windows Central App for Android

Many consumer not notice Win10 pc has been successfully penetrated into lots of enterprise "watch MS keynote". Meaning that MS is working on the Apps gap issue with win10 PC market strategy. Bear in mind, all types of device running with win10 os is universal platform.

Agree totally with the good sense of this approach but appears MS have decided their customers are enterprise only as confirmed by http://technofres.com/2016/09/29/microsoft-confirms-windows-phones-dead-... from MS. They really have made so many mistakes it looks like I will have to buy an iPhone and keep my Lumia 650 (was temporary stop gap till surface phone) in the insider program to keep in touch. Really really sad as it's going backwards to UIs I was using in 2005... ....losing developers in wp7 launch was probably their major mistake.

I think it's more that they feel they can win over enterprise customers with some certainty, no one seems willing to make promises to their bosses about consumers so are less logical and more fickle. Clearly the OS is designed for consumers as well.

Windows 10 is not a flawed OS. As it is I think it is actually more enjoyable than Android and ios. Windows 10 should not change its direction, that is absurd (as per some of the comments here). What exactly is wrong with Windows 10's appearance? Windows 10's appearance is 10 times better than its competitors imo. So the foolish statements about not making progress from WP7 or Windows 8 are very unfounded. Windows 10's issue is not based on what it has done (I think what it has done is fantastic), its issue is down to holes in the OS and user experience. I.e. bugs/glitches, gaps...things not working as they should or missing. It would be absolutely foolish to start Windows 10 from scratch, it is in the right direction IMO (I don't care what the marketshare says). It is simply a question of augmenting the OS, because marketshare is not about what is deficient, it is about what you supplement. Windows Phone is not behind because it is mediocre, it is behind because it was too slow to make headway and at this point in time, its features are marginal. So why should an OS that is theoretically sound change its structure? Theoretically speaking (And I am not joking here), I thin Windows Mobile is the best OS available. It simply lacks the momentum and the consistency to make ground. That is why I use Windows 10! I have used Androind and Apple..and I don't see what is great about those platforms, they have simply created a consistency around their market base. Windows 10 needs to be more aggressive, the OS that I am using today is definitely not a 1% product. Windows 10 is underperforming not trying to push above its weight. There is no way that the OS I am using today should not be able to capture at least 10% marketshare of the smartphone market. I see no reason why the project should be restarted or scrapped. They simply need to deal with consumer issues. Unfortunately consumers today are more dumbed down than they have ever been in history, so they have to be force-fed an experience.

Exactly, there is nothing major wrong with Windows 10 Mobile. Making it go backwards towards the ancient and confusing android and OS interfaces would be the surest way to kill it off. It just needs a few more key apps and some updating of others. Its very nearly there. MS could win over business users and first time smartphone Buyers with demos on the ground. Kids would come with some killer, maybe exclusive (though MS needs to be careful how they do that, if they do that, they don't want to cause bad publicity) games and as long as the main social apps are present.

While Microsoft does not have a good app store is useless. For a professional use W10 is perfect. However, if they intend to reach a younger target they must invest in bring some oficial and common apps into the store.

I can agree with that statement.

im here until the wheels fall off but hearing strategies and partnerships and the future sounds great but when will we get there? if not MS (depends on how the surface phone cost and which mobile operators will stock it) who are we to depend on to produce phones (quality phones that is)

I can imagine some beautiful adverts.

As a long suffering Microsoft fan who wants to see Windows Mobile/Phone succeed, I simply had to move on, namely because it is exhausting to "wait and see" or wait on the "coming soon" from Microsoft. The same applies for Mobile. The "wait and see" has just reached a point of exhaustion . The announcement at Ignite about OneDrive place holders is still about a year away, as more details will be coming at BUILD. Details at BUILD, not launch. Over and over, we as Microsoft enthusiasts are asked to wait...and wait...and wait. When the Hololens was announced, I was already preparing to save for the "rumored" cost of the consumer version...and waited and waited and waited. I've given up hope and excitement for it. As a Windows Phone user, I loved Hubs and used the Family Room and encouraged people to get Windows Phone and use these things that stood out. Now, it is a shell of its former self. Mind you, I do like Windows 10 Mobile, but it has zero incentive for anyone to let go of iOS or Android. And when Verizon didn't' get the 950xl, I was done. I had to go Android. Moving on from the comments of the overheating battery with my now replaced Note 7, the Note 7 provides me with as close to a "Surface Phone" as I am going to get. Yes, it isn't Windows...no live tiles but with Arrow Launcher and the underrated power and features of the S-Pen, it is my Surface Phone for now. I have it as Microsoft Centric as I can get...the aforementioned Arrow Launcher, Outlook, Cortana, Office, Groove, OneDrive. Sure, I mix in some Google Services and Amazon Services but mostly Microsoft. This is a well written and researched article and is hopeful but I just have serious doubts about the future of Windows as a mobile OS.

Answer to your question. No microsoft should not push windows 10 mobile to the masses. It's not ready its still rough. I am more than willing to put up with it but the masses won't. Not too mention that dreaded A gapp

Certainly promotion needs to be honest about strengths and weaknesses.

It should have never stopped.

Well they ought to provide some marketing as partners have shown some faith by investing in devices and software and that should be rewarded. It night be ideal to have ALL the big companies on board, Amazon having only made a worthy effort with their Audible division (albeit an exceptionally good effort). But my worry is if they don't start marketing soon, these investments will actually lapse as has happened before. HP deserves some support regarding the elite x3 and Japan deserves some live after multiple companies deployed innovative models on great faith. Marketing should be honest about Windows 10 Mobiles strengths and could build in strength as the launch of the surface phone approaches. It needs to pace itself and be sustainable though. They v should hammer home the user interface, photo and video, the integration with desktop Windows, office, browser, audible, Spotify, Facebook, twitter, Instagram, what's app, mapping and navigation, continum etc... Make it clear what it can do and where it actually beats the competition. Make it clear its the same as desktop and that's its going to be around as long as desktop is. Emphasise uwp.

Agree with Nadella's assertion that productivity for Microsoft's customers goes well beyond documents, spread sheets and slides. For me Windows, especially Windows Mobile its about allowing greater productivity than I could achieve with competitor devices.

The mobile Game for Microsoft is over. No Marketing can change that . Microsoft was and is responsible for that. What has changed is mobiles Money loosing.
Nadella has stopped that.
So do it for fun.

More Win10 Commercials including a Windows Mobile, don't exclusively demo with iPhone, but also Android and Windows Mobile, more focus on the promise of mobility of the experience (my reasong for keeping to Win10 on Mobile) and lastly go global for real instead of all this US exclutivity.

Sad. I'm in Canada and I've just seen a commercial on Canadian television for that me Google phone. I've never seen a commercial on TV for a Lumia phone. Sad.
Windows Central Newsletter
Get the best of Windows Central in in your inbox, every day!
Thank you for signing up to Windows Central. You will receive a verification email shortly.
There was a problem. Please refresh the page and try again.