This Week in Xbox: ReCore's writer, Spencer tweets, Wynn leaves Bioware
Happy New Year! 2016 looks promising, with tons of great-looking games and new features on the horizon. This week we're looking at ReCore, Phil Spencer tweets, Chris Wynn, Metal Gear Solid, and more!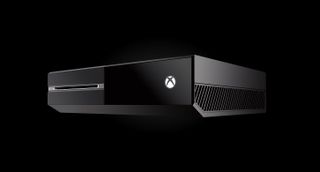 To celebrate the new year, we're giving away another copy of Rise of the Tomb Raider to one lucky commenter! Simply leave a reply and join the discussion for a chance to win.
Every week, I collect some of the biggest Xbox news, rumors and talking points into one handy post every weekend. You can also rely on this weekly column to catch up with all the latest game releases.
Here's the latest edition of This Week in Xbox One News.
Phil Spencer discusses 2016, new IP and more
Xbox head Phil Spencer has been making the rounds on Twitter, answering customer questions and taking fan feedback. On the topic of Xbox's 2016 lineup, Phil Spencer said that Microsoft is shipping more new IP than they have in a long time, citing the challenges new IP faces in the marketplace. He also said the studio were considering Limited Edition versions of their upcoming games with additional content.
Microsoft does indeed have a long list of brand new IP to ship throughout 2016, including Scalebound, Quantum Break and ReCore — each of which represents a bigger risk than a new Halo or Gears. We know what to expect from a Fallout or Call of Duty sequel, regardless of how good Microsoft's new games seem, convincing the wider gaming community often requires a larger marketing effort.
Speaking of existing IP, another fan asked about the possible return of Alan Wake. Sam Lake has already effectively confirmed the return of Alan Wake, and while Phil Spencer said the focus is currently on Lake's Quantum Break, he said he was ready to discuss the horror franchise with Remedy in the future.
There's a metric ton of games to look forward to in 2016, both first and third party, and we're going to hear more and more about them as we head towards this year's E3.
Bioware: Chris Wynn's departure hasn't impacted Mass Effect Andromeda's development
Just before Christmas, prominent Bioware developer Chris Wynn tweeted that he was leaving Bioware, and thus, Mass Effect Andromeda's development.
Wynn's departure echoes that of Casey Hudson, another high-profile Mass Effect developer who left the company in 2014, eventually finding himself hired by Microsoft, working on experiences for HoloLens. Naturally, Mass Effect fans have reason to be anxious about the next entry in the series, set to launch during 2016's holiday season. Bioware reassuringly issued a statement to Game Informer, stating that development is moving at "full speed":
Bioware has lost many of its most prominent luminaries in recent years, including founders Ray Muzyka and Greg Zeschuk. Mass Effect remains one of the previous generation's most beloved franchises, despite a controversial ending to its third installment. EA and Bioware were able to craft a memorable new-gen RPG in Dragon Age Inquisition, so, I think it's fair to presume Mass Effect is in good hands.
Co-creator of Halo and Destiny is writing ReCore's story
A recent article in the New York Times revealed that Joseph Staten, co-creator of Destiny and Halo is working on ReCore's story. ReCore is an upcoming Xbox One exclusive, from the creators of Metroid Prime and Mega Man.
The NYT article reveals some fresh information on ReCore, which is said to draw inspiration from the likes of Zelda and Metroid.
Joseph Staten discussed the game's heroine — Joule — for the article, which focuses on the expanding role of female heroes in games and movies.
Despite targeting a spring 2016 launch, information on ReCore is scarce, making it one of Microsoft's most mysterious titles. The official website hasn't been updated since last July, and we have yet to see any in-game footage. The language on the game's store page seems to point to an open-world adventure, with "dynamic" gameplay.
Microsoft Studios frequently put unique twists on existing genres when it comes to new IP - Scalebound features a gigantic dragon companion that can wreak havoc at will, Crackdown uses the cloud to provide insane and dynamic cloud-powered destruction, and Quantum Break features a Hollywood-style live-action TV show that intersects with the playable game. I expect ReCore will put a similar twist on the open-world action adventure game. Hopefully, we'll find out what makes ReCore unique sooner rather than later.
(Spoilers) Metal Gear Solid V: The Phantom Pain's story was supposed to be quite different
Skip this story to avoid spoilers for Metal Gear Solid V: The Phantom Pain!
Metal Gear Solid's final installment, The Phantom Pain, launched to widespread critical acclaim last summer. The game shipped against a backdrop of drama between Konami HQ and the series' creator, Hideo Kojima, and the way the game falls apart towards the end seemed to imply the conflict had a significant impact on the game's development. If this recent interview is anything to go by, MGSV could've been quite different.
Kenji Yano, Metal Gear Solid novelist, and friend of Kojima, recently spoke to Famitsu about Metal Gear Solid V's story. According to a translation on reddit, it appears that in the original treatment, Huey was supposed to take on the role of Ishmael, which could explain why Ishmael appears to urinate himself (as Huey and Hal did in previous MGS titles) during the prolog.
The reason Ishmael was switched from Huey "would be revealed later" according to Kenji Yano, adding further mystery to the revelation. As we know, Huey betrays Diamond Dogs and Snake with a sociopathic lack of remorse, not too far removed from the idea of Huey being opposed Snake in the scrapped story treatment.
Konami has stated their intention to create further Metal Gear Solid titles, going as far to post a recruitment message on their website. The position has been open for some time, making me wonder whether the studio is failing to entice developers given the rumors about the way it treated former Kojima Productions staff. It seems likely to this old MGS fan that all we have to look forward to regarding the franchise is rumors, the odd developer quote and, perhaps pachinko machines. Who knows?
Giveaway - Win Rise of the Tomb Raider for Xbox One
Rise of the Tomb Raider will soon appear in the Windows 10 Store, but the game has also been selling well on Xbox One — and to celebrate, we're giving away a free copy to one lucky commenter! Rise of the Tomb Raider follows Lara Croft on a quest to recover the secret of immortality. Check out our full review here. To win, simply join the discussion in the comments!
ZoiBH was the winner, congrats!
ICYMI - Some of Windows Central's biggest Xbox articles of the week
These are the best Xbox One headsets you can buy
Xbox Elite Wireless Controller shipments 'may be limited through March 2016'
A smaller and cheaper Xbox One for download-only games might be in Microsoft's 2016 plans
Can't play Halo: Reach on Xbox One? Microsoft is working on a fix
New Xbox One game releases for the week ending January 3rd, 2016
Beatsplosion for Kinect - Family, Music, Other, Sports & Recreation - Virtual Air Guitar Company
"Step through Kinect into the crazy world of subatomic particles. Move to the beat of the music, punch your way through quarks and neutrinos, and smash everything into smithereens!"
Frizzy - Puzzle - Team Frizz
"Frizzy is a tiny ball of dirt and fur. Within this late 90's retro art style setting, the player must solve puzzles while simultaneously moving in an intense platforming environment utilizing gravity and sandbox mechanics."
The Escapists Holiday Bundle - Puzzle - Team17
"For a great value price, The Escapists Holiday Bundle features the original hit indie title, The Escapists and Santa's Sweatshop DLC. The Escapists is the award winning, hit prison break simulation that provides players the opportunity of experiencing a light-hearted insight into everyday prison life."
Minecraft: Story Mode – Episode 4: A Block And A Hard Place - Adventure - Mojang / Tell Tale
"As Jesse, you'll embark on a perilous adventure across the Overworld, through the Nether, to the End, and beyond. You and your friends revere the legendary Order of the Stone: Warrior, Redstone Engineer, Griefer, and Architect; slayers of the Ender Dragon."
And that's a wrap!
This past week I've been hitting Star Wars Battlefront and ARK: Survival Evolved (when it'll allow me to connect). Currently in preview, ARK: Survival Evolved is a rough, rough game, but conceptually intriguing. Part of me wonders if the base-building and crafting elements could make their way into State of Decay 2, which is known to have massively multiplayer elements as well.
Throughout 2016, we're aiming to provide even more high-quality Xbox coverage, and if you guys have any suggestions or feedback to help us shape that content, let us know in the comments!
Get the Windows Central Newsletter
All the latest news, reviews, and guides for Windows and Xbox diehards.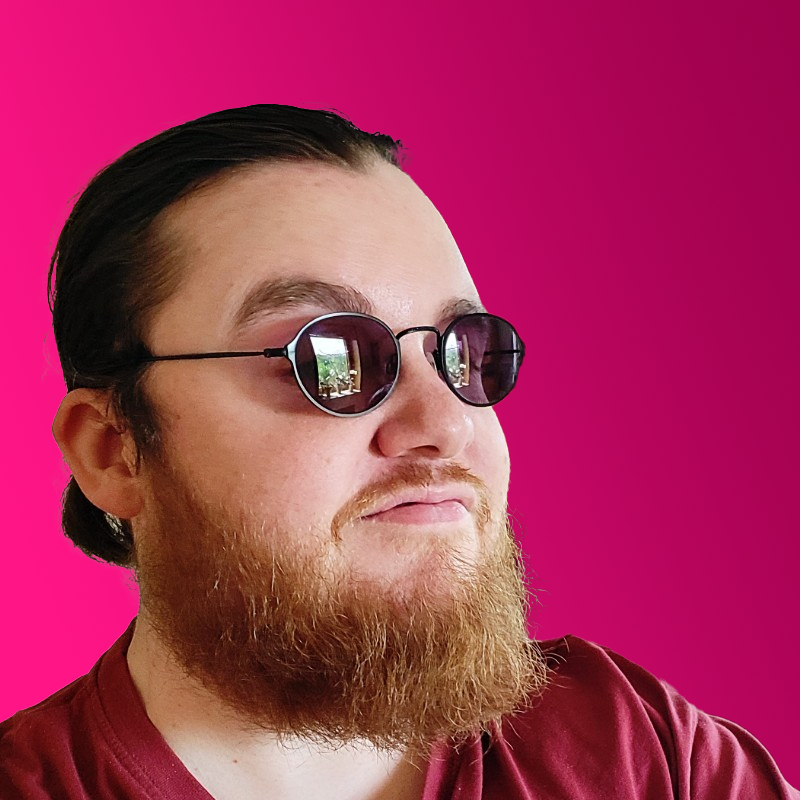 Jez Corden a Managing Editor at Windows Central, focusing primarily on all things Xbox and gaming. Jez is known for breaking exclusive news and analysis as relates to the Microsoft ecosystem while being powered by caffeine. Follow on Twitter @JezCorden and listen to his Xbox Two podcast, all about, you guessed it, Xbox!