This Week in Xbox - System Shock Remastered, Bill Gates' reaction to Xbox (Giveaway!)
By Jez Corden published
This week we're looking at comments from the original Xbox creator, System Shock's remastering, and some imminent wallet-busting sales!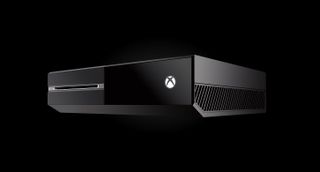 We're also giving away a copy of Overwatch to one lucky reader! Check out the Gleam widget in the article for details on how to enter.
Every week, I summarize some of the biggest rumors and talking points in one handy post every weekend. You can also rely on this weekly column to catch up with all the latest Xbox One game releases.
Welcome to the latest edition of This Week in Xbox One News.
Original Xbox creator recounts how Bill Gates initially hated the idea
As part of an interview with IGN's Xbox lead Ryan McCaffrey, Xbox co-creator Ed Fries recounted a bizarre meeting in which Bill Gates was 'insulted' by the plan for the original Xbox.
According to Fries, Bill Gates' reacted to the Xbox team's original proposal by calling it an 'insult to everything he's done at the company,' noting that Windows was out of the picture. It was only when co-creator J Allard explained how Sony's PlayStation was slowly invading living rooms with RAM, processors and hard drives that Bill Gates changed his mind.
Understanding that PlayStation could eventually evolve to be a PC for the living room, Bill Gates greenlit the entire project, allowing the Xbox team to work in their own silo with limitless resources. The rest, as they say, is history!
Be sure to check out the full interview with IGN over here.
Xbox Ultimate Summer Sale begins next week
Prep those wallets, because the Xbox Summer Sale is almost here! Starting on July 5th, you'll be able to save up to 60% on hundreds of titles on Xbox Live, ranging from small indies all the way to heavy hitters.
Some of the games you can expect to be discounted include: The Division, Mirror's Edge Catalyst, DOOM, Dark Souls III, ARK Survival Evolved, Battleborn, Quantum Break, Halo 5, Grand Theft Auto V, Fifa 16, Black Ops III, Far Cry Primal, Assassin's Creed Syndicate, Just Cause 3, Star Wars Battlefront, and Fallout 4. It'll also include backward compatible titles such as The Witcher 2, Deus Ex Human Revolution, South Park: The Stick of Truth, and Left 4 Dead 2.
The sale will run until July 11th, and will feature over 250 deals. Hopefully, we'll see some high profile backward compatible titles hit the store around the same time.
System Shock Remastered heads to Kickstarter
Nightdive Studios are seeking crowd funding to produce a remaster of the 1994 classic, System Shock, which is widely regarded as one of the most influential games of all time. System Shock's most obvious successor was Bioshock, built by Ken Levine, who worked on System Shock 2.
System Shock is credited with being one of the first exploration-driven narrative-heavy shooters, feeding a horror atmosphere with tense music and harrowing audio logs. Nightdive Studios are seeking $900,000 to build a remastered version, which retains some of the retro aesthetics while bringing modern Unity3d flare.
System Shock Remastered is only planned for Xbox One, Linux, MacOS and PC thus far, making it an Xbox console exclusive for now.
The company appears to be rapidly closing in on its goals, but if you'd like to support Nightdive, check out the Kickstarter campaign over here.
OneCast Episode 21 - Hands on with Battlefield 1, INSIDE impressions and the implications of Scorpio
On this week's OneCast, we discussed Battlefield 1, INSIDE, Gwent, Sniper Elite 4 and much more. Check us out using the widget above, in the official Windows Central App or via the RSS links over here (opens in new tab).
Giveaway – Overwatch
This week we're giving away another copy of Overwatch! Check back here next week to find out if you've won!
Win a copy of Overwatch - Origins Edition from Windows Central!
ICYMI - Some of Windows Central's biggest Xbox articles of the week
Mech-based shooter Hawken blasts onto Xbox One
Microsoft's Ultimate Game Sale for Xbox titles begins on July 5
BioShock: The Collection is coming to PC and consoles this September
Check out the Windows 10 VLC app running on Xbox One, due later this summer
There are now 1 million Xbox One Elite Controllers in the wild
New Xbox One game releases for the week ending July 3rd, 2016
INSIDE (opens in new tab) - Action & Adventure - Playdead
"Hunted and alone, a boy finds himself drawn into the center of a dark project."
Prison Architect: Xbox One Edition (opens in new tab) - Strategy & Simulation - Introversion Software
"Will you build and manage a prison to create a social order where it's failed in the past, offering rehabilitation and peaceful coexistence amongst inmates? Will your prison disregard human rights, impose intentional harshness and be devoid of any notions of wellbeing and freedom? The choice is yours."
The Incredible Adventures of Van Helsing II (opens in new tab) - Role Playing- NeocoreGames
"In the sequel to this gothic-noir adventure, you can choose from three very different classes: the classic Hunter with shooting and melee skills, the magic-wielding Thaumaturge or the Arcane Mechanic, the master of deadly devices, all included in the base game."
Ethan: Meteor Hunter (opens in new tab) - Platformer, Puzzle & Trivia- Seaven Studio
"Freeze time and manipulate the world with endless possibilities: build the solution YOU want where nothing is scripted, and levels can be solved in multiple ways. When Super Meat Boy meets Braid, you may die repeatedly and enjoy it!"
Hawken (opens in new tab) - Shooter - Reloaded Games
"HAWKEN is a multiplayer first-person shooter that places you inside a mechanized war machine on the battlefield of a dystopian world. With tactical, fast-paced gameplay in customizable and upgradable mechs across multiple competitive modes, HAWKEN is explosively fun."
The Magic Circle: Gold Edition (opens in new tab) - Action & Adventure, Other, Puzzle & Trivia - Question
"You are the protagonist of an unfinished 1st person fantasy game, trapped in development hell. The designers (played by James Urbaniak, Ashly Burch, and Karen Dyer) are god-like but so indecisive that they've given you no powers whatsoever."
Lost Sea (opens in new tab) - Action & Adventure - Eastasiasoft Limited
"Lost Sea is an action-adventure game set inside the Bermuda Triangle. Recruit a crew of survivors who can help you explore the hazardous islands as you hunt for the artifacts needed to navigate the Lost Sea."
WARRIORS OROCHI 3 Ultimate (opens in new tab) - Action & Adventure - KOEI TECMO GAMES
"The WARRIORS OROCHI series is a series of tactical action games in which heroes from the DYNASTY WARRIORS and SAMURAI WARRIORS franchises work together to defeat Orochi, the Serpent King."
RESIDENT EVIL 5 (opens in new tab) - Action & Adventure - CAPCOM
"One of the most popular Resident Evil titles comes to Xbox One in full 1080p HD with an increased frame rate. Featuring single-player and co-op modes and a dramatic storyline, this fully-loaded release includes all previously released DLC."
7 Days to Die (opens in new tab) - Action & Adventure - The Fun Pimps / Iron Galaxy
"Set in a brutally unforgiving post-apocalyptic world overrun by the undead,7 Days to Die is an open-world game that is a unique combination of first-person shooter, survival horror, tower defense, and role-playing games. It presents combat, crafting, looting, mining, exploration, and character growth, in a way that has seen a rapturous response from fans worldwide."
Full Mojo Rampage (opens in new tab) - Action & Adventure, Role Playing - Over the Top Games
"Full Mojo Rampage is a rogue-like game that takes place within the confines of the Voodoo reality. In this realm, only the most powerful rites and powers can provide a safeguard against evil. Dying is not the end, only the beginning to becoming a stronger voodoo soul!"
LEGO® STAR WARS™: The Force Awakens (opens in new tab) - Action & Adventure, Role Playing - TT Games
"The Force is strong with this one… The No. 1 LEGO® video game franchise triumphantly returns with a fun-filled, humorous journey through the new Star Wars adventure!"
And that's a wrap!
Thanks for reading another edition of This Week in Xbox. I'm still getting over the harrowing conclusion of INSIDE, which is a game I'm more than happy to recommend to Xbox fans everywhere.
What have you lovely people been playing this week? Let us know in the comments for a chance to win Overwatch!
Jez Corden is a Senior Editor for Windows Central, focusing primarily on all things Xbox and gaming. Jez is known for breaking exclusive news and analysis as relates to the Microsoft ecosystem while being powered by caffeine. Follow on Twitter @JezCorden and listen to his Xbox Two podcast, all about, you guessed it, Xbox!
Will Windows Central be reviewing Kung-Fu for Kinect? I thought it was fun, clever, and deserving of a more recognition, but the press seem to be entirely ignoring it. No major outlet has reviewed it. I feel bad for Virtual Air Guitar Company: to make an innovative game and have everyone ignore it.

Ditto, and talk in depth about Kinect, is it dead? other thank Kung-Fu I have not need any games for it in ages

Fru is another indie Kinect game and it's coming out on July 13th. It's launching at $9.99 for the first week and will go up o $14.99 after that. So keep an eye out.

I would, but the rooms in my house aren't physically large enough for Kinect. :(

watched the interview, looks like xbox was accepted coz MS was affraid of Sony getting into the living room... and its amazing that Xbox was conceived on Valentine's Day :) ... This was a nice week, new preview update yesterday, inside release (lot of good reviews, can't wait to see Paul play it today) , Hawken free-to-play (didn't played it too much yet, just did the training and got a 100 GS achievment, but i have to play it yet), on GWG banner saga looks very fun and rainbow six vegas 2 looks good too (didnt played tthis one yet).. And i almost forgot, can't wait for Bioshock Collection :D !! And hope i win overwatch this time, i'm not lucky but i keep trying.. Thanks for the chance, again

Ive played Division this week most of the time, Underground DLC is pretty cool, the neon, UV disco scene in the first encounter shows how good the team responsible for art and level design, new weapons are nice, some good armor sets, but the way they drop is terrible, and there are some pretty useless armor sets. I dont know if anyone from the devs read this, but here comes a message: Dear Massive pls dont chain sets to kill and spec ammo, or an effect, chain them to skills (active abilities) and weapons!

I night be interested in that system shock remaster. The bill gates story is pretty funny too.

Really excited for System Shock. I was a little disappointed with BioShock when I originally played it, since it wasn't exactly System Shock. Of course, I ended up loving it anyway, but I've been itching for some good SS action for a while...

Giveaway opens in 13 hours?
INSIDE looks so interesting and beautiful, I would like to play it so much. Posted via the Windows Central App for Android

Apologies for that, slight mix up with the timing.

Nice, hoping I get to win the overwatch game this time around. I really would love to

looks like xbox was iffy at start. It is good to see that it happened. It has brought me many hours of entertainment!

Very informative article. Another job well done by the WC team :) also very excited for Resident Evil 5 remaster, and Inside.

If a console company really wants to lead the gaming community. Then stop releasing your consoles at the same time as your competitors.

Enjoyed listening to the podcast. I agree about all the sentiments shared on Inside. Inside is truly a great, well thought out platformer. I played through it last night in one sitting. It was too hard to walk away from.

Thanks for listening sir. :)

Wish Microsoft revive Kinect with a lots of more games

Still just playing Civ V & Civ BE. TV died 2 weeks ago. Winning Overwatch will definitely motivate me to replace it. I miss my Xbox.

Dark Matter and Killjoys are back though!

Already watched them both on-demand online. Also Great British Baking Show.

I'm playing Quantum Break, on a very slow pace

Playing The Witcher 3: Blood and Wine.

Been playing Inside this week. I do suggest it.

Will i miss this overwatch giveaway too???

I've actually been paying a lot of Forza 5 lately, as well as Elite Dangerous. I also finished Valiant Hearts yesterday. So many games to play though and so little time.

Microsoft was destined no matter what to do it as they sought to become the #1 user interface and the whole world eventually moved into such a large direction towards gaming. It would have only made sense although would have been less entertaining at the moment if MS had a late start. As for the earlier comment about Inside someone had, this whole thing reminds me that I have the game Limbo that's just sitting there colecting virtual dust on my One. I really need to give it a play.

I've been playing Doom. Been really hitting the spot lately. Posted via the Windows Central App for Android

"Inside" is getting ridiculous amounts of praise, guess I'll have to check that title out.

It's worth it. Don't read anything about it. Just buy it and go play it. Never in my three decades of gaming have I ever thought so much about a game after I beat it. It really is a masterpiece.

It would be nice to play Overwatch.

Been playing halo 5 firefight all day long, just cant stop

Xbox Ultimate Summer Sale.

Just finished Halo 5 and now I want to see how the story ends :(

Neat having Bill Gates on! Posted via the Windows Central App for Android

The XBOX sale looks pretty nice, trying to decide which ones I should get.
Windows Central Newsletter
Get the best of Windows Central in in your inbox, every day!
Thank you for signing up to Windows Central. You will receive a verification email shortly.
There was a problem. Please refresh the page and try again.