This Week in Xbox - Red Dead Redemption rumors, the 'indiepocalypse', Quantum Break
This week we're looking at Red Dead Redemption 2 rumors, the "indiepocalypse", backwards compatibility updates, Quantum Break tweets, Chivalry: Medieval Warfare's Xbox frame rate and more!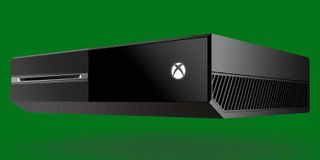 Welcome to our weekly ICYMI for Xbox news!
We're also giving away a copy of Star Wars Battlefront to one lucky commenter! Simply leave a reply and join the discussion for a chance to win.
We'll still be posting major Xbox announcements in the main feed. However, I'll be collecting some of the more nuanced news, rumors and talking points into one handy post every weekend. You can also rely on this weekly column to keep up to date with all the latest game releases too.
So without further ado, here's the latest edition of This Week in Xbox One News.
Rumor: Red Dead Redemption sequel teased by former Rockstar developer
During a recent reddit Q&A session, a former Rockstar employee hinted that the studio's next launch will be a sequel to one of the greatest Western-style video games ever made: Red Dead Redemption.
When Danny Ross was asked to provide some "real news" on the next Rockstar game, he gave a coded response that can only point to "Red Dead Redemption 2", given the first letters of each word, followed by the number.
While the sequel is unlikely to be called Red Dead Redemption 2 (since RDR is itself a sequel to 2004's Red Dead Revolver), it ranks high on the list of franchises Rockstar will be looking at in the wake of GTAV's ridiculous success. Rockstar need look no further than the Xbox One's backwards compatibility UserVoice page for evidence that fans would enjoy a sequel, given that the Xbox 360 version ranks third.
Fresh Xbox One backwards compatible games will be announced on a monthly basis
Speaking to Xbox platform lead Mike Ybarra, he stated that Microsoft plans to release new Xbox backwards compatible games on a "regular cadence", although the details had yet to be worked out. It seems that team Xbox now knows how frequently they'll be able to add new titles to the backwards compatibility list, following these comments from Phil Spencer on Twitter:
We know that the Bioshock series, Halo Reach, Halo Wars, Call of Duty: Black Ops and Skate 3 are slated for a future backwards compatibility update, whether or not they'll all make it into the next patch remains to be seen. As always, head over to the Xbox UserVoice page to vote for your favourite titles, or you could just dump your votes on Mass Effect 2 and 3 for my sake. Please?
ID@Xbox's Ago Simonetta comments on the so-called "indiepocalypse"
In a recent interview with MCV, ID@Xbox's European head Ago Simonetta discussed the "indiepocalypse", an idea that's risen to prominence among devs who aren't attached to big publishers or budgets. The indiepocalypse refers to the difficulty independent outfits are facing when trying to take a slice of the ever-expanding game industry pie, given the sheer avalanche of competing releases. You could argue that 2015 is a recent example of difficult competition, where even incredible, big-budget games like Rise of the Tomb Raider found themselves overshadowed.
Ago said that the situation is being looked at from the wrong angle, stating that developers should change their attitudes towards measuring success.
Microsoft are always keen to sign up (opens in new tab) new developers to their ID@Xbox program, which provides tools and support for small teams to get their games out into the market. Microsoft's indie program is unique, as it also allows developers to publish their Xbox games to the Windows Store for PC - with Stealth Inc 2 recently becoming the first.
Remedy's Thomas Puha hails Quantum Break's cinematics ahead of a new trailer premiere at next week's Game Awards
The Xbox One exclusive Quantum Break is shaping up quite nicely according to Remedy's Thomas Puha. Having seen Quantum Break running live on Xbox One dev kits a few times already, I feel fairly safe to take his recent tweets as accurate:
If you're not ready to take Remedy's PR head's comments as gospel, we should be receiving a brand new trailer this week on Thursday 3rd December, courtesy of The Game Awards. Xbox marketing lead Aaron Greenberg tweeted the news earlier today:
Quantum Break is one of Microsoft's 2016 heavy-weights for next year's Xbox efforts. The game tasks the player to prevent the end of time, following a catastrophic physics experiment. As a result of the failed experiment, the game's protagonist, Jack Joyce, has powerful time manipulation tools that can be called upon at will to complement the game's action-packed third-person shooting. I only wish I could borrow some of his powers to make April come faster.
Quantum Break launches on April 5th, 2016, exclusively for Xbox One.
Metal Gear Solid V's nuclear disarmament ending is accessible in-game, and here's how
Not long after Metal Gear Solid V: The Phantom Pain's launch, keen data-miners discovered swathes of cut content from the finished product, including hints of an entire extra chapter. One of the data-mined sequences pertains to nuclear disarmament, which occurs somewhere between MGSV: TPP and Metal Gear 1 in the timeline. You can check out the "ending" here, but naturally, beware the spoilers. Since this scene seemed readily complete, fans have been wondering for some time just how this scene can be unlocked, if at all.
After teasing that MGSV had more to offer than was readily apparent, Konami has now detailed in full (via GameSpot) how players can unlock this additional cut-scene.
You must have completed Mission 31.
You must not own or be currently developing a nuclear weapon. If you have any nukes in stock, you must dismantle them.
Certain conditions related to nuclear proliferation must be met on the regional server for your corresponding gaming platform (PlayStation 4, PlayStation 3, Xbox One, Xbox 360, PC (Steam)).
All nuclear weapons on the regional server corresponding to your console or platform must have been dismantled. In other words, the amount of nukes on your platform's server must be equal to 0.
Once the community reaches the above conditions, the cut-scene will trigger on your next trip to Mother Base. If someone in your regional server begins developing nuclear weapons again, the cut-scene can be re-triggered by clearing them out once more.
MGSV: TPP was an incredibly successful title, despite widely reported turmoil between Konami and the game's director, Hideo Kojima. There's a significant amount of doubt the series can continue without Hideo Kojima at the helm, but Konami has repeatedly stated their intention to develop future Metal Gear Solid titles. We'll just have to wait and see.
Get a taste for the destruction you can find in Just Cause 3 with this latest gameplay trailer
Just Cause 3 lands next week and promises to ramp up the scale, destruction and chaos of its predecessors - and if this trailer is anything to go off, they just might be on to something.
Following the events of Just Cause 2, Rico Rodriguez returns to his homeland of Medici, a fictional island nation, to find it under the dictatorial control of General Di Ravello. You'll guide Rico on an over-the-top journey of large-scale action, complete with massive explosions, a vast arsenal of weapons, military vehicles and Rico's signature grappling hook.
Just Cause 3 launches on December 1st for Xbox One, PS4 and PC.
Chivalry: Medieval Warfare runs at 30 FPS on Xbox One, compared to the PS4's 60 FPS
Parity is a touchy subject in the current console war. While the situation has improved for the Xbox One - thanks to SDK updates - various multi-platform games run at a lower resolution on our favourite console.
Up until now, every single multi-platform game I can think of prioritises frame rate over resolution. For example, Star Wars Battlefront runs at 720p on Xbox One vs. the PS4's 900p, Rainbow Six Siege runs at 1080p on PS4 vs. the Xbox One's 900p - but both titles maintain frame rates across both consoles. The differences in resolution are hard to discern with the naked eye, particularly if you're, you know, actually playing and enjoying the game. Chivalry: Medieval Warfare, however, has opted for a different approach.
Despite being a multiplayer focused action title, Chivalry: Medieval Warfare decided to slash the Xbox One version's frame rate in half, rather than reduce the resolution - confirmed during an interview between Torn Banner Studios and WCCFTech (via GamingBolt). The reduction in frame rate will not only negatively impact the Xbox One version's gameplay but opting to reduce the frame rate over the resolution will contrast it far more starkly against its PS4 counterpart.
Personally, I think this design choice is utterly ludicrous, and I can't imagine it'll go down well with any Xbox fan who has been looking forward to the title. What do you think? Would you prefer a hit in resolution or frame rate? Let us know below.
Giveaway - Star Wars Battlefront for Xbox One!
From this week, we'll be giving one lucky member of our community a free Xbox One game as part of our weekly Xbox news round-ups. To enter, simply join in the discussion in the comments below. Any commenter is eligible and will be selected at random. Check back tomorrow to see if you won, and make sure you have a valid email attached to your Windows Central account for us to contact you to arrange shipment of the prize!
The winner was Keith Wallace! Congrats!
ICYMI - Some of Windows Central's biggest Xbox articles of the week
Xbox One among top selling electronics during Black Friday
Rainbow Six: Siege open beta test finally begins after a one-day delay
Minor Xbox One system update will roll out today with no new features
New Xbox One game releases for the week ending November 29th, 2015
Handball 16 (opens in new tab) - Sports & Recreation - Eko Software / Bigben Interactive
"All 62 official teams from the four biggest European leagues in the first next-generation handball simulation! Enjoy an improved and intuitive system with nearly 30 tactics for attacking and defending. Take full advantage of the Handball 16 experience thanks to its fluid gameplay and next-generation graphics for even more immersion and realism."
Minecraft: Story Mode - Episode 3: The Last Place You Look (opens in new tab) - Action & Adventure - Tell Tale Games
"Episode three of a five-part episodic game series set in the world of Minecraft."
And that's a wrap!
This week, I've been in the process of moving house - so I've been getting some serious Xbox withdrawals. What have you guys been playing? What do you think of this week's Xbox news? Join the discussion for a chance to win Star Wars Battlefront!
Windows Central Newsletter
Get the best of Windows Central in your inbox, every day!
Jez Corden a Managing Editor at Windows Central, focusing primarily on all things Xbox and gaming. Jez is known for breaking exclusive news and analysis as relates to the Microsoft ecosystem while being powered by caffeine. Follow on Twitter @JezCorden and listen to his Xbox Two podcast, all about, you guessed it, Xbox!
Nice article, I like this weekly summary idea.

May the force be with us all for this giveaway.

A new Red Dead game would make me very happy indeed.

Definitely excited for Quantum Break. Still haven't played Red Dead Redemption, hopefully one day. Also wouldn't mind winning that Battlefront, enjoyed the Beta. Thanks for the giveaway, guys.

I hope they bring Red Dead Redemption to backwards compat, incredible game. One of the few games I can remember that made me audibly gasp.

Yes! RDR had the most amazing landscapes. Superb game, I want to play it again.

It'd be cool if they bundled the old one with the new one like fallout.

I'm happy just having RDR ported on Xbox one

Never played it, cause i only own a Xone. Would like to give it a chance!

It's a great game with a lot of replay value.

Yeah, I really enjoyed RDR.

Quantum looks really good and it should knowing remedy. I hope the tv show is good as well. That could be a really big title since it's going head to head with uncharted 4.

Red Dead Redemption is such a great game. I look forward to playing the next one.

i am super juiced for Quantam Break. I love Remedy. Another Red Dead game would be fantastic too.

Yes. I enjoyed the original. It was a nice change of scenery.

I hear you there, 1st one was the blast. Cant wait to play it again.

It's disappointing that Rise of the Tomb Raider is not getting the attention it deserves. Quantum Break is probably my most anticipated game of 2016 so far, but I am not sure why they're calling next month's new footage of it a "world premiere" when it has already been demoed more than once.

I've felt that RoTR has gotten the appropriate amount of attention it deserves, especially considering the fact that it released the same time as Fallout 4.

The release date for Rise of the Tomb Raider was announced before Fallout 4. It's not like they could then renege on that date, as that looks weak. That said, I feel like the industry is big enough for there to be two simultaneous blockbuster launches--especially in different genres. Rise of the Tomb Raider definitely deserved more attention and more sales: it's one of the best games of the year, on any platform, in a popular genre, in an established series, featuring the most iconic female game icon of all time. Maybe Xbox gamers just aren't into 3D action-adventure games. Sunset Overdrive was also one of the best games of last year and also didn't sell as well as it deserved. I feel bad for the developers of both Sunset Overdrive and Rise of the Tomb Raider.

I love my xbox one. Looking forward to some exciting new games coming. But need to finish some of the games I already own

The one game I really want to see Xbox is Recore! They refuse to show anything about it.

I know it's like they forgot it.

Omg yes it looks so awesome!!

It is one of their new core franchises so it should be getting press closer to launch. It looked really good and I hope that it's as interesting as it looks. Same with scalebound and crackdown

Can't wait for a new red dead game!

I seriously read RRD. Red ring lol

Definitely, RDR was an excellent game

And the waiting game starts...

A new Red Dead game would be awesome. It is one of my favorites so far. And I just bought a Xbox One yesterday, so I will be eagerly awaiting this game.

Two words: Quantum Break.

This one's true, i feel quantum break will be a hit and it'll surprise a lot of people. Especially PS4 fans lol.

YES! Give me more Quantum Break trailers!

am i the only one who didn't really like red dead redemption

I didn't get a chance to play it, but a few of my friends didn't care for it and called it repetitive. so I never played it.

You, and maybe a half dozen other guys. :)

That's a lot of stupid stuff to go through just to get a cut scene that can probably be scene on YouTube

Red Dead Redemption Sequel would be awesome. On the other hand, rockstar could just make a game for Tarantions hateful eight :D

A Red Dead Redemption sequel would be great. Which reminds me... I need to finish it. Yikes! ​

Isn't Burnout Paradise also confirmed for BC? I just got the digital version on sale for 5$.

Jup they confirmed it some time ago :).

Chivalry running 30 fps vs the 60 fps for the PS4 is going to hurt. More fuel for the fire the XBO is constantly trying to put out.

Did this stuff really matter during the PS2/Xbox era or 360/PS3?

Frame rate, definitely mattered.

30 vs 60 though, compared to the relatively small differences in other games one can only think the devs aren't really trying.

Just excited to see what back compat games there will be.

Wonder if they plan to add original Xbox games to backwards compatibility. I think we will see this at the end of next year

I'll take Phantasy Star Online 2 please.

I think that'd be pushing it to emulate the graphics hardware besides lack of xbl/system link support wouldn't work

I am curious as well to see what the next BC games will be. Also wondering if we are getting any for December. If not its fine by me as I still have a few games I haven't even started yet that will keep me busy for awhile.


Yeah I'm really looking forward to Quantum Break and how they are going to integrate the TV show along with it!!!! I like how Xbox are trying new things!!! They are really innovating in every next step they take!!!! Another game I'm looking forward to is a crackdown and how they will use online or internet computing to create the amazing landscapes and destruction of said landscapes!!! I also like the fact that Xbox has an extensive lineup for 2016 which could match or even beat is 2015 lineup!!!! Here's to bigger and better things on Xbox!!!!

My son can't wait for Skate 3 on the Xbox One

I didn't hear about Skate 3!!! Definitely on my wish list now!

I can't wait.. just feeling so blessed Posted via the Windows Central App for Android

A sequel to RDR would be awesome. Such a good game. I wonder if they'd take it into another genre again... Red Dead Revolver plays nothing like Redemption... hmm...

My second Xbox one will be an elite. I think the SSHD will be a better experience for real people. Let the fan-genders argue about frame rates and resolutions they'll never notice in a realtime hectic firefight.I'll take more space, faster load times, and a more responsive system.

Looking forward to Quantum Break and more backward compatible titles. I own RDR, but haven't played it yet (I know, I know... big backlog and it hasn't been a priority), so BC for that would be nice.

Red dead is the only game I would be perfectly happy with a HD remaster. A sequel would be amazing... With the scope or more of GTAV is would be instant success. Also solid frame rates are key too solid gameplay, chivalry devs are making a mistake here

Yeah, I'm surprised they chose resolution over frame rate. I think the same thing happened with the first Tomb Raider on Xbox One.

I'm really intrigued by Quantum Break. It's going to be hard to fit it AND DOOM into a short time frame of play. I'll probably reserve it, then see how it reviews and how long the game takes. Especially with The Division a month before this one, it's going to be a gun-happy Spring for me.

Congrats Keith! You won Star Wars Battlefront! Keep an eye on your email.

I'd like to see a new Red Dead game, but I hope to see RDR on Xbox One first!

I want me some battlefront!!

I downloaded the trial but I'm waiting for 6 hours of uninterrupted silence to enjoy it lol

I'll take battlefront for free :)

Red Dead did nothing for me.

Defenitely would go for Read Read. Sequal would be awesome

I'm really loving my Xbox experience. I'd love to see wider adoption as I think it offers the best entertainment experience if not the best gaming experience. I'd like to see all games match the PS4, but that to me is a minor issue.

BattleField would be fun but as I was saying on twitter so many of my games from ea that i purchased came over ea access pass... So what is the point of buying another ea game. Im holding off for now. I will be watching some just cause 3 though it has cought my attention. but not my wallet at this moment. so many games i have gotten. halo 5, forza 6, gears, and tomb raider. I just am not in the market for another game yet. my time is lost.

I'd prefer a hit in resolution tbh. The game already looks great anyways, but reducing the FPS hampers the gameplay and makes me not want to play it as much. Only a Sony fan would somehow argue that resolution is more important. Even the #PCmustardrace knows that FPS is more important.

I have been playing Rise of the Tomb Raider. Really love it. My Forza 6 must feel utterly neglected by now.

The last tomb raider was amazing good. I can't wait to play the new one. Fallout 4 has priority for me though hahahah

It's so crappy to see more and more games being released for the One that are less in resolution/frame rate. I think alot of it has to do with the ram original management decided to use. But oh well love the games on the one.

Well I won't be buying Medieval warfare! What an absolute shambles.

Never played RDR, but I do want to. Kind of want to know that it will be on the backward compatible list before I buy it.

I didn't know there is still a "fight" over 900p vs 1080p. I guess owning a PC and console, I didn't care for the resolution, just the screen size lol

I still need to finish the first RDR. So I'll be happy when it's on the Xbox One!

A new Red Dead would be even better if they released it for PC this time. Battlefront would be a fun distraction during the wait though.

May the force be with me ;)

I don't really like Star Wars but I would really like to have a new game to play this holiday season!

Just give us RDR on the BC list and I'll be happy.

I can't wait for Quantum break, either, but Battlefront would help with the wait for April! ;)

Leaving a reply to your reply.

Leaving a reply to a reply from reply.

Really hate what they've done with the cut scene on mgs:tpp, you'll always get that one person on the sever who won't get rid of his/her nukes Posted via the Windows Central App for Android

RDR2 I hope that's true. Can't wait for that to come out. Ride'em Cowboy!!!! ​ ​

Red Dead.. Awesome...Battlefront beta & Demo also amazing..

Amazing I can wait for quantom break...now let me have that game start war so I can play

May the force be with me!

Love to see RDR hour backwards compatibility and play through it again before RDR2

Good to see more titles coming for the Xbox One. I usually don't like FPS games, but I'm looking forward to Quantum Break gameplay reviews and how they handle the time aspect.

Who remembers the KI trailer? ONLY ON XBOX OOOOOOOOOOOONE!!!!! They should end every Xbox One exlusive game trailer with that voice.

After spending $450 for a new Xbox One...I really do need to win a free game.

Lol after I traded my day 1 in at eb bb offered a better deal this past week wtf

Stoked for quantum break. A new red dead would be great on ONE.

Might as well try... Gonna buy battlefront tomorrow anyways

Agree with you about the frame rate issue, Jez, that's ridiculous. I couldn't care less about resolution difference (especially 900p vs. 1080p) like some of the complainers, but I will definitely confess that there is a huge difference in smoothness and playability between 30 and 60 frames per second. I'm surprised there's a developer willing to mess up the parity to that extent. With that said, I'm REALLY looking towards Quantum Break. Loved Alan Wake, this game looks fantastic! Excited for a chance to win battlefront as well, played in the open beta and enjoyed it but don't have the funds to buy it right now.

The difference between 30 and 60 on PC is hugely pronounced, so I imagine it will be the same story on the TV with consoles. Insanity.

I sit and wonder, will I ever win one of these giveaways? "A guy can dream" is the answer.

I need the force! Posted via the Windows Central App for Android

Absolutely buzzing about the possibility of Red Dead 2. Would love a copy of Star Wars as not been able to afford it this close to Christmas

Yeah, star wars battlefront would be excellent for the upcoming movie,

Just Cause 3 doesn't look bad at all in this video! Still - can't wait to see more of Quantum Break.


I actually hadn't hear the term "Indypocalypse" before. I suppose that while we can see that Indie Development is growing, and people are more willing to try out Indie games, the pace of new games being released is greater than the amount of people willing to buy them. I suppose this can be looked at as bad, but every industry goes through this when their market is growing. People try to jump in and the market can only sustain so many. But those that stick around may reap some rewards. The advantage of an Indie that doesn't focus on profit in the short term is that they can stick around. They can slowly build their library of small games and start appearing more and more legitimate as a studio. Right now there are venture capitalists looking to earn some money, and it's tempting to take that money so that you can make your dream game. But those investors will want to see a return on their money, and that may affect viability in the long term because you try for the home run too early.

Red Dead is a great game, still need to finish it!

Excited to hear more about Read Dead.

I played a lot of Chivalry on PC, and I probably won't rebuy it for Xbox, but I would have much rather have preferred 60FPS over 1080p. Nice article again this week Jez.

Can't wait for Quantum Break :D

I've never had the pleasure to play Red Dead Redemption. I played Gun waaay back. I liked that. Perhaps they are similar. As for Quantum Break. I'll buy anything from the makers of my favorite game Alan Wake (Still waiting for an announcement for Alice Wake). It'd be nice to win Star Wars. But I never win much. Hopes aren't high there.

I think it would be awesome if one of the best game ever got a third installment. Can't wait for Red Dead Redemption for backwardcompatibility :D great times to be a xbox one gamer!

"...the amount of nukes on your platform's server must be equal to 0." Sounds like a potential problem to use in my math class haha...good luck to all in the drawing.

Great article, won't be getting Chivalry due to frame rate. What a terrible idea

Can only be hopeful of these two amazing games...

A new Red Dead Redemption would be Awesome!
Even more Awesome would be to win Star Wars: Battlefront!

Battle front looks nice, but not sure about only multiplayer

A story would be nice, but we all should already know the story at least up to the new movie lol

Not every game needs a single player. Works the other way too. Posted via the Windows Central App for Android

player single a needs game every not? no it doesn't

Sure looks like I'll spend much of the holidays playing some new games. I definitely have some catching up to do. Quantum Break sounds like a must have.

Looking forward to Quantum Break. Have read lots of great comments. BTW let me give thanks to Microsoft for the great effort of developing backward compatibility. We are just exited to really enjoy a nextgen console. Is the community ready to bring some of those exiting features mentioned before launch?

"BTW let me give thanks to Microsoft for the great effort of developing backward compatibility. We are just exited to really enjoy a nextgen console.​" the irony... Seriously, with your comment, I can't tell if you're joking or serious. lol jk

BATTLEFRONT Posted via the Windows Central App for Android

It will probably be call Red Dead Revenge. Since that was the screen shot after the final story mission

Red Dead Redemption sequel would be awesome!!!

I enjoyed the article and the chance to win star wars battlefront....

Can't wait for RDR (2), by far one of the best gunslinger/westerns I've ever played(even a backwards compatibility of the old ones would be amazing for Xbox 1)

I can't wait for Quantum Break!

A new Red Dead game would be AMAZING!

Backwards compability is fine in theory, but the resolution just kills it imo

I like the idea of the weekly update, fewer posts to go through. I also like that they are expanding the 360 backward compatibility so maybe I will only need one console... Eventually...

QB is the one I'm looking forward to the most. I'm a fan of story heavy games in the action/adventure genre.

RDR2? Oh god yes! Can't wait!

I really do enjoy the weekly summary. I check the app as the first part of my ritual "rotation of app checking" and its a wonder I miss so much hah. I am really excited for the prospect of a new Red Dead game!!

Quantum Break looks interesting. I wonder if they can pull off the "time powers" thing so it doesn't seem tacked-on.

I have no love for these Rockstar games. be it GTA IV or V or RDR. they don't do the trick for me. Square Enix however and their FF games. now that's something I eagerly await Posted via the Windows Central App for Android

Wishing for an Xbox One this Christmas!! Hope I have Battlefront to satisfy me when I get the console.

Jez I'm with you on ME2 & 3. Need them BAD! Posted via the Windows Central App for Android

So much exciting Xbox news leading up to Xboxmas season. 2016 will be even better

Star Wars Battlefront looks amazing. Want!

I think in keeping with the RDR theme the sequel should be called Red Dead Revenge. Posted via the Windows Central App for Android

Star Wars Battlefront! Heck yeah, sign me up!

I've been playing Fallout4 for a little while, being used to it. Then I got my code for Fall Out 3. Thanks to BC I'm able to play that for the first time... Fun. Really hoping for Skyrim BC

I wouldn't mind giving battlefront a chance, I'm still stuck on halo 5. Trying to master all the weapons!

Quantum Break. Id say I cant wait, but it seems that it was announced so long ago, I guess I have waited.

Too many games to play atm, I am currently still playing Batman Arkham Knight, Dirt 3, Fallout 3, Dishonoured Definitive Edition, and have got Rise of the Tomb Raider on route from Amazon. Still want Fallout 4 (once I finished with 3) and Battlefront. Then I got Borderlands backwards compatible 360 cheap on Black Friday. Need Jack Joyce to create two more days at the weekend called "Gameday" and "Restday".

Great article. Good to hear about a potential new Read Dead. But omg a star wars battlefront giveaway?!? I've never wanted to win one of these so badly!!!

So excited for Quantum Break!!

can't wait for Quantum Break!

I have never played a game and thought, "sure wish the resolution was higher".

I did when I was playing my Atari 2600.

Man, I really hope we get a new Sea of Thieves trailer at the event. That game looks more atmospheric than anything I've seen lately. Like Monkey Island on steroids. Posted via the Windows Central App for Android

Already voted for mass effect!

Gonna have my new Xbox One in two weeks and Battlefront will be the first game played on it!!

Just Cause 3. Can't wait for that sh*t.

Very excited about the next round of backward compatible titles!

I need Assassin's Creed: Rogue, the one game in the series I haven't played.

*Force grabs copy of Star Wars: Battlefront* Posted via.........deez nutz!!!!!!

RDR 2 uha.Give me that star wars copy

indiepocalypse: I know in a post iTunes world it's impossible to limit the number of indie game apps but in a lot of ways it was better when Xbox published two Xbox Live Arcade games a week.

I really enjoy this weekly update

My nephew wants me to play Star Wars Battlefront with him. Hope to get one on discount.

If you don't win Star Wars Battlefront, it's available as rental from Redbox. It's fun but the amount of content isn't worth $60.

Very excexciting news. Have been waiting for a sequel to RDR for too long. Can't wait. Also hope to win the contest. Thanks WC!

New red dead would be amazing. Quantum break is looking great.

Can't wait to hear the next games that are available. Already playing tons of cheap 360 games I never previously picked up. P.s. Mirrors edge rules

I hope that Quantum Break is as great as the trailer makes it look.

If you already own on 360 will you have to buy it again? Also commenting cause I want battlefront, not gonna lie.

I like these articles too.

Nice roundup article... and the giveaway is a bonus excitement!

Still hoping for backwards compatibility for Black Ops II.... :|

Red Dead Redemption as a backwards compatible game would be great. A sequel would be awesome too. Never played Xbox 360 games. So it's great that we have the chance to now.

Reply Posted via the Windows Central App for Android

Gimme dat Star Wars Battlefront, yo!

Interestingly, an Austrian retailer who did some leaks before listed RDR2 a few days ago...

Battlefront III, I'm still wearing my Battlefront II tshirt!!!

This eek's summary is insane, if for no other reason than Just Cause is insane! Add some Red Dead news and a Star Wars giveaway and it's alost more than I can stand! Almost...

Red Dead Redemption is less of a sequel to Red Dead Revolver than Rockstar's other big series Grand Theft Auto III, Vice City, San Andreas, IV, and V are to each other. None of the GTA games are direct sequels to each other, but at least they all share one universe & continuum. The two Red Dead games don't even share that. Redemption happens completely separate to Revolver and doesn't make any connection back to any events, places, or people of Revolver. So the next Red Dead game could very well be Red Dead Redemption 2, even if it is not a direct sequel and doesn't star a Marshton as long as it recognizes the people, places, and/or events of the original.

Read dead sequel = unf can't wait

I can't wait to see the next list of 360 games.

Any news on Alan wake 2 or even Alan wake bc, loved the game and would love to fight the darkness again. It would be like black Friday all over again!

Would love to see a Red Dead Redemption sequel

Great weekend update. I am really interested in Quantum Break. 2016 is going to be a great year for gaming. Plants v. Zombies GW2, Quantum Break, Cuphead, Crackdown 3, Gears of War 4, and the new Mass Effect! Who knows what other games have yet to be announced!

I would have preferred reducing the resolution instead of the FPS for chivalry too.

I would like a free game please

Can't wait for Quantum Break! it looks pretty interesting!

Fingers crossed to have the chance!

Quantum Break rocks! I must play it before my country become totally dictatorship(Turkey). I need this giveaway.

May the force be with us!

Been played Halo:MCC for first time ever and been loving it! Im truly excited about Quantum break and can't wait for it to come out! Also would love to be able to try out star wars battlefront :)

Sweet giveaway ^_^ Good luck everybody :)

This is the giveaway i​'m looking for...

Quatum break, I bought my xbox one for that game.... And halo.... And forza.... And killer instinct... And suset overdrive... Yeah, I think I love my xbox one

I'd really like not just to play the older AC titles from the X360 on my X1, I'd totally buy a remake bundle of AC I-III made for my X1!
Really excited for Battlefront to go into the EA Access vault, too if I won't win it here ;-D

These summaries are pretty good, I actually missed some of it through the week as my routine gets busier.

I can't wait to get my hands on Quantum Break. All the gameplay looks realy promossing!!

Can't wait to get Quantum Break into my hands, those trailers were really astonishing! :)

So a hi should be more than enought right :D Battle Front would be a nice game to have for my next Gaming session with on of my best buds and his new gf :D

Can you play any of these backwards game on Xbox live?

You mean can we play backwards compatible Xbox 360 games' online multiplayer components on Xbox One? Yes.

I've never been all that into GTA, but Red Dead was legit. Definitely interested to see what it'll be like

Waiting for the indiepocalypse! ^^

A new Star Wars game would get me so happy for this holiday ;)

Never played RDR so this sounds like good news and the chance to win Star Wars Battlefront a nice bonus :)

I want a Red Dead redemption sequel as much as I want a midnight club sequel, give it to us R* ;)

'May the comments be ever in your favor.' iHeartXbox

Cant wait for Halo Reach, already bought a used copy of it :)

OMG Red Dead Redemption 2

Really excited for Quantum Break and I would also love to see RDR come to the BC list on XB.

Red dead 2 would be awesome

I wonder if they are going to do other halo games because they already made the MCC

I will be voting for Mass Effect 2 & 3 along with RDR. When RDR does hit Xbox1,I'll have to get get another copy.

I realize that not every game company can have top notch programmers and have to rely on game engines that aren't necessarily optimized to current SDKs, but dropping any game to 30 frames instead of learning the new SDKs to achieve max resolution and framerate makes me not want to purchase their product. At least we see some companies updating their games to take advantage of the newer features.

I'd be very interested in a new Red Dead Redemption. I'd also like to see the original ported. It was a great game, in my humble opinion. Free Battlefront would be great too!

Ahh Red Dead - why did you never see a PC port? Seems like it was the most deserving.

Really excited about the backwards compatability seeing as though I just jumped on the xbox train, it will give me a chance to try out some of those games I missed out on.

Looking forward to more on Quantum Break