This Week in Xbox One News: Silent Hills is dead, 22Cans is alive, Respawn Entertainment is MIA (May 31st 2015)
This week, we're looking at a Silent Hills rumour post-mortem, Xbox One's upcoming background music feature, the reboot of Peter Molyneux's indie studio and more!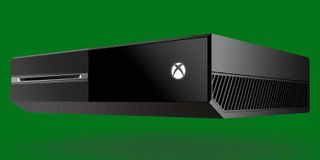 Welcome to our weekly ICYMI for Xbox news!
We'll still be posting major Xbox announcements in the main feed, but I'll be collecting some of the more nuanced news, rumours and talking points into one handy post every weekend!
So without further ado, here's our latest edition of This Week in Xbox One News.
Silent Hills Xbox One revival rumour lives and dies as fast as Konami cancels potentially awesome games
I skipped over this rumour because of the sheer ridiculousness of it. Last Friday Rooster Teeth reported that Konami's cancelled Silent Hills was purchased by Microsoft to be revived as a Xbox One exclusive. The "anonymous source" used to create the story had been reliable before, leading many to get their hopes up.
Phil Spencer stepped in not a day since the rumours began, stating regrettably that the story was completely false.
P.T. launched on PS4 last year, standing for "Playable Teaser". The brief but utterly insane first person horror experience turned out to be a teaser for Silent Hills and featuring the involvement of Hideo Kojima, Guillermo Del Toro and Norman Reedus. Out of pure disregard for its fans, Konami have cancelled Silent Hills following an internal power struggle with Hideo Kojima.
Rooster Teeth believed that the supposed deal for Silent Hills ran into the "billions", which set alarm bells ringing for anyone who follows the industry. I saw people compare the deal to that of Minecraft, which Microsoft purchased for 2.5 billion. Silent Hill is a beloved and nostalgic franchise, but the harsh reality is in terms of actual sales Silent Hill isn't anything to shout about. Since Silent Hill 4 the franchise has been pretty laughable, and horror is a niche genre that big publishers struggle to justify financially. $2.5 billion for Minecraft makes complete sense as it accounts for billions of hits on YouTube, has over 100 million registered users, enjoys a huge line of merchandise and licensing deals, and is essentially this generation's Pokemon.
I want to believe Silent Hills can be saved from the evil claws of Konami, but the likelihood seems slim for now.
Background music for Xbox One will arrive after Windows 10
One of the most requested features on the Xbox One User Voice site is the return of background music. Xbox 360 allowed you to replace background music from games with audio on your HDD.
Background audio will arrive on the Xbox One, but perhaps later than some had hoped. Responding to fan questions, Phil Spencer tweeted that the feature would have to arrive after Windows 10 hits the Xbox One. Although its unknown what form Windows 10 will take on the Xbox One, it is safe to presume that Xbox One feature development may change once the new OS hits.
Windows 10 is expected to hit the preview program for Xbox One some time after the summer. There's hope that background music will make the cut before the end of 2015.
Respawn Entertainment set to skip E3, no Titanfall 2 just yet
Following fan requests, Vince Zampella took to Twitter to confirm that neither Titanfall 2 or Respawn Entertainment would be on stage at this year's E3.
The Xbox One exclusive Titanfall launched in early 2014 to a ton of praise for its fresh but familiar take on the FPS genre. Respawn Entertainment comprises the minds behind Call of Duty: Modern Warfare and the aging engine that Activision has been re-using ever since.
Titanfall 2 is currently in development and will shed its Xbox One exclusivity in the process. We'll have to wait a little longer to get a look in.
Rise of the Tomb Raider news to hit tomorrow on June 1st
In typical Square Enix style, their official Facebook page announced an announcement of an announcement, which will be announced tomorrow on June 1st.
I'd imagine Square Enix and Microsoft would be keen to show off Rise of the Tomb Raider gameplay footage during the E3 presentation itself, so this announcement might be a CGI trailer or even a release date. Stay tuned to find out.
Peter Molyneux's indie studio 22Cans is being rebooted, enjoys new CEO
Fable creator Peter Molyneux will be able to focus on game development again, following the appointment of a new CEO for his indie outfit 22Cans. Molyneux founded his studio in 2012 after departing from Microsoft, having created the Fable series and several other franchises. The studio has been the subject of some controversy recently, following broken Kickstarter pledges and the failure to award prizes promised to the winner of their experimental Curiosity game.
Speaking with GamesIndustry.biz, 22Cans new CEO Simon Phillips praised the company, and noted that Peter Molyneux will return to a more development orientated role.
One would hope that the fruits of 22Cans' labors will eventually find themselves on Xbox One via ID@Xbox considering Molyneux's tenure at Microsoft. First though, the game needs to complete its Kickstarter pledge and actually, you know, release on Steam, which currently exists in a protozoan Steam Early Access form for a hefty £14.99.
Peter Molyneux is renowned for his uncanny ability to over-hype his games. Judging by the Steam reviews for Godus on Early Access, 22Cans aren't sewing a lot of goodwill early on. Still, as a fan of Theme Park, I wish them well.
ICYMI - Some of Windows Central's biggest Xbox articles of the week
Aria is the final fighter for Killer Instinct Season 2
New Xbox One game releases for the week ending May 31st, 2015
BADLAND: Game of the Year Edition - Side-Scrolling Action Puzzler - Frogmind, Blitworks & Frozenbyte
"Fly and survive through the Game-of-the-Year- winning world of BADLAND and discover an astonishing number of imaginative traps, puzzles and obstacles on the way."
Beach Buggy Racing - Racing - Vector Unit
"Beach Buggy is back with an explosive sequel! Drive into an action-packed, surprise-filled world of off-road kart racing mayhem. Race against a field of rival drivers, each with unique personalities and special abilities."
Rogue Legacy - Rogue-like - Machine Games
"Rogue Legacy, the critically acclaimed genealogical rogue-"LITE", has arrived. Every time you die, your children succeed you. Each child is unique; one could be colorblind, while another could be dyslexic. But that's okay, because nobody's perfect."
And that's a wrap!
I've been killing myself with sleep deprivation thanks to The Witcher 3. I just cleared Novigrad and am working my way around all the undiscovered location marks in the surrounding area. How many of you guys are playing? How are you finding it so far? If you're not playing, WHY NOT?
Get the Windows Central Newsletter
All the latest news, reviews, and guides for Windows and Xbox diehards.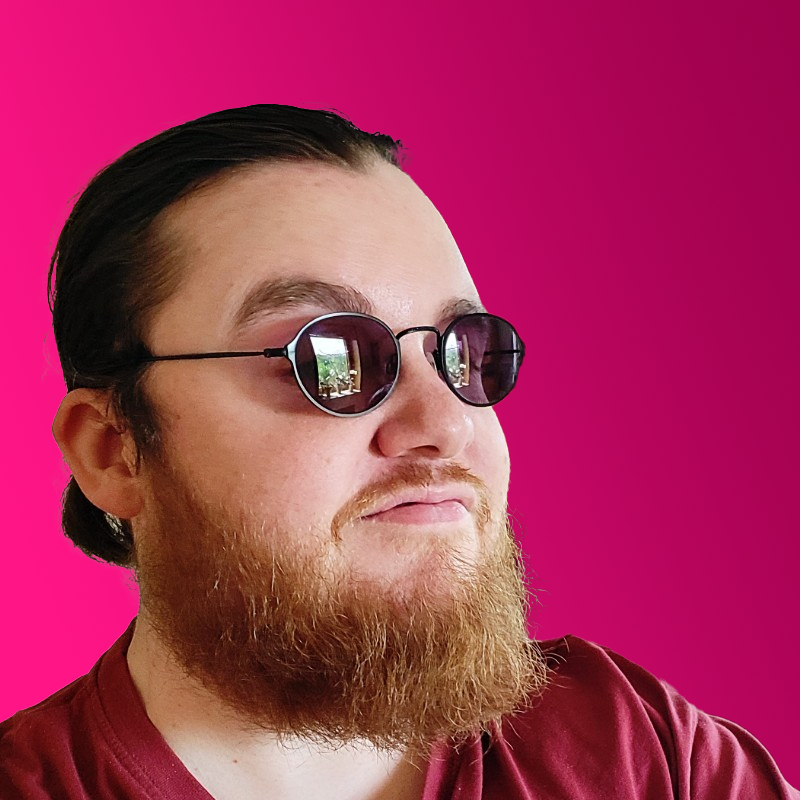 Jez Corden a Managing Editor at Windows Central, focusing primarily on all things Xbox and gaming. Jez is known for breaking exclusive news and analysis as relates to the Microsoft ecosystem while being powered by caffeine. Follow on Twitter @JezCorden and listen to his Xbox Two podcast, all about, you guessed it, Xbox!