What's new with Start menu on Windows 10 May 2019 Update
The Start menu may still look the same, but the May 2019 Update introduces a number of changes to the experience. Here's what's new.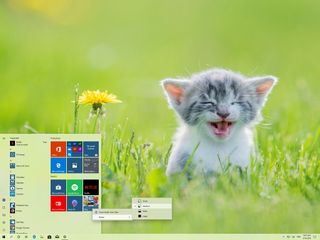 Alongside many new changes and features, the Windows 10 May 2019 Update (version 1903) adds a few subtle but welcome improvements to the Start menu to make the experience more consistent and useful.
For example, beginning with the first semi-annual feature update, the Start menu becomes a separate app, gets proper light-mode support and receives several visual tweaks.
More on the May Update
(opens in new tab)
Windows 10 May 2019 Update
In this Windows 10 guide, we dive into the improvements with the Start menu shipping with the May 2019 Update.
Start menu improvements with the May 2019 Update
These are the new improvements you'll find in the Start menu after upgrading to the May 2019 Update.
Start menu process
In previous versions, the Start menu was part of the Shell experience (ShellExperienceHost.exe), which is an essential process that also handles graphical elements and several other components. Starting with the May 2019 Update, the Start menu is an entirely separate app that runs in its own process (StartMenuExperienceHost.exe), even though it'll feel like it's part of the Shell.
Using this new approach brings some unique benefits. For instance, now that the Start menu is a separate app, it'll reduce the number of issues. It'll make the experience more stable, faster to open, and it'll simplify debugging for developers.
Simplified layout
The updated version of the menu also ships with a new simplified default tile layout that reduces the number of columns from two to one, with top-level tiles for a cleaner look and feel.
In the new layout, you'll now only find two groups of tiles, including Productivity and Explore, each one with only six medium tiles. Also, each group features a folder with links to the online version of the Office apps (opens in new tab), and another folder with links to download games from the Microsoft Store.
Although Windows 10 isn't reducing the number of default apps, with the new version, you'll be able to uninstall even more inbox apps (such as 3D Viewer, Calendar, Calculator, Paint 3D, Snip & Sketch, and others) directly from the Start menu or using the Settings app.
If you're upgrading from a previous version, Windows 10 won't change your current layout. Instead, the new default layout will be available on new devices after performing a clean installation and creating a new user account.
Pinning changes
Although you've been able to pin and unpin tiles for a long time, it hasn't been possible to do the same for groups and folders. Instead of having to empty a folder or group to remove it, starting with the May 2019 Update, you can simply right-click a folder or group to find a new option to unpin from Start.
Left navigation pane
In addition, the May 2019 Update also updates the left navigation pane of the Start menu. For example, now the left pane expands automatically as you hover over any of the buttons, revealing their labels, which makes it easier to identify their actions.
Also, clicking the power button, you'll find new icons for Sleep, Shut down, and Restart, and if there's an update pending, the power button will now include an orange dot indicating that a restart is pending. (The indicator will also appear in the Windows Update icon in the notification area of the taskbar.)
Finally, opening the profile menu, you'll notice that each option (Sign out, Lock, and Change account settings) now has a new icon for a more consistent experience.
Light mode support
While in the past, you were able to use a system Light mode, it was very inconsistent, as elements like the Start menu didn't use any kind of light colors. Starting with the May 2019 Update, Windows 10 introduces a proper Light mode, and when enabled, the color scheme will expand across all the visual elements, including on Start and its context menu.
Cheap PC accessories we love
Take a gander at these awesome PC accessories, all of which will enhance your Windows experience.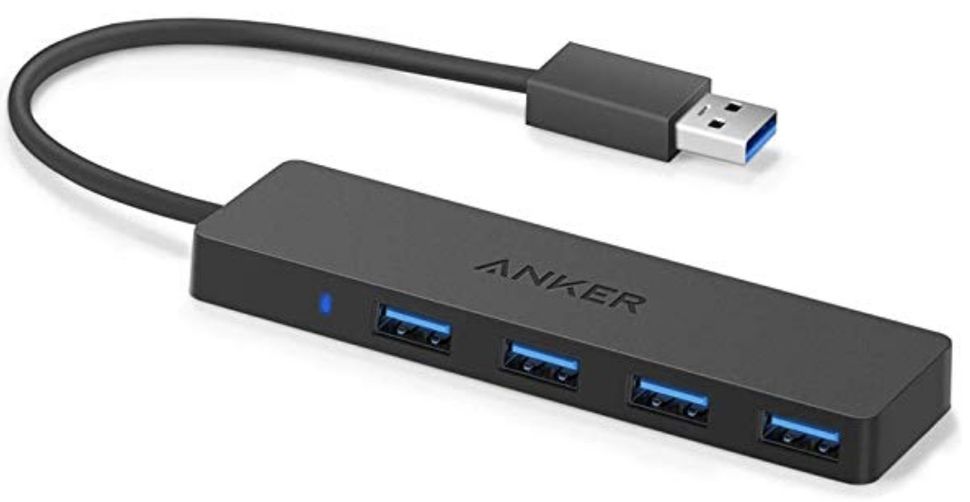 Anker 4 port USB 3.0 hub (opens in new tab) ($10 at Amazon)
Whether on a desktop or laptop PC, you always need more ports to connect things to. This hub gives you an additional four USB 3.0 Type A ports.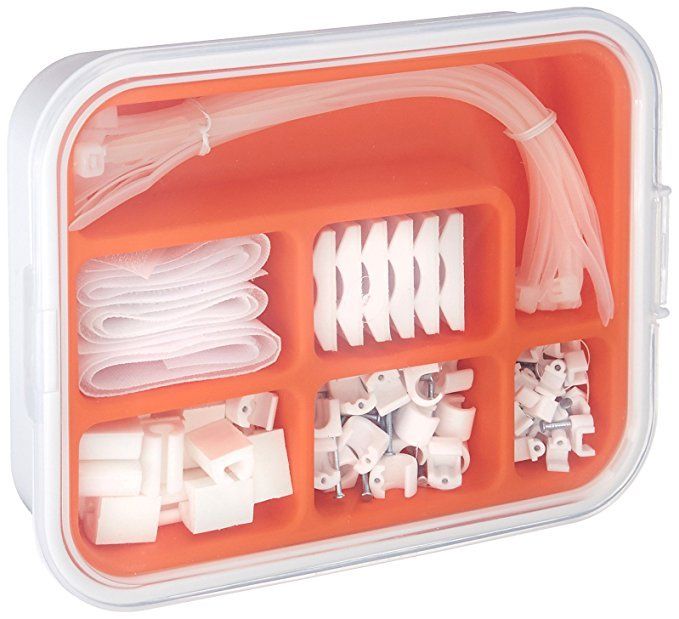 Ikea Fixa Cable Management System (opens in new tab) ($11 at Amazon)
This IKEA cable management kit is your ticket to a clean setup. It's simple and functional.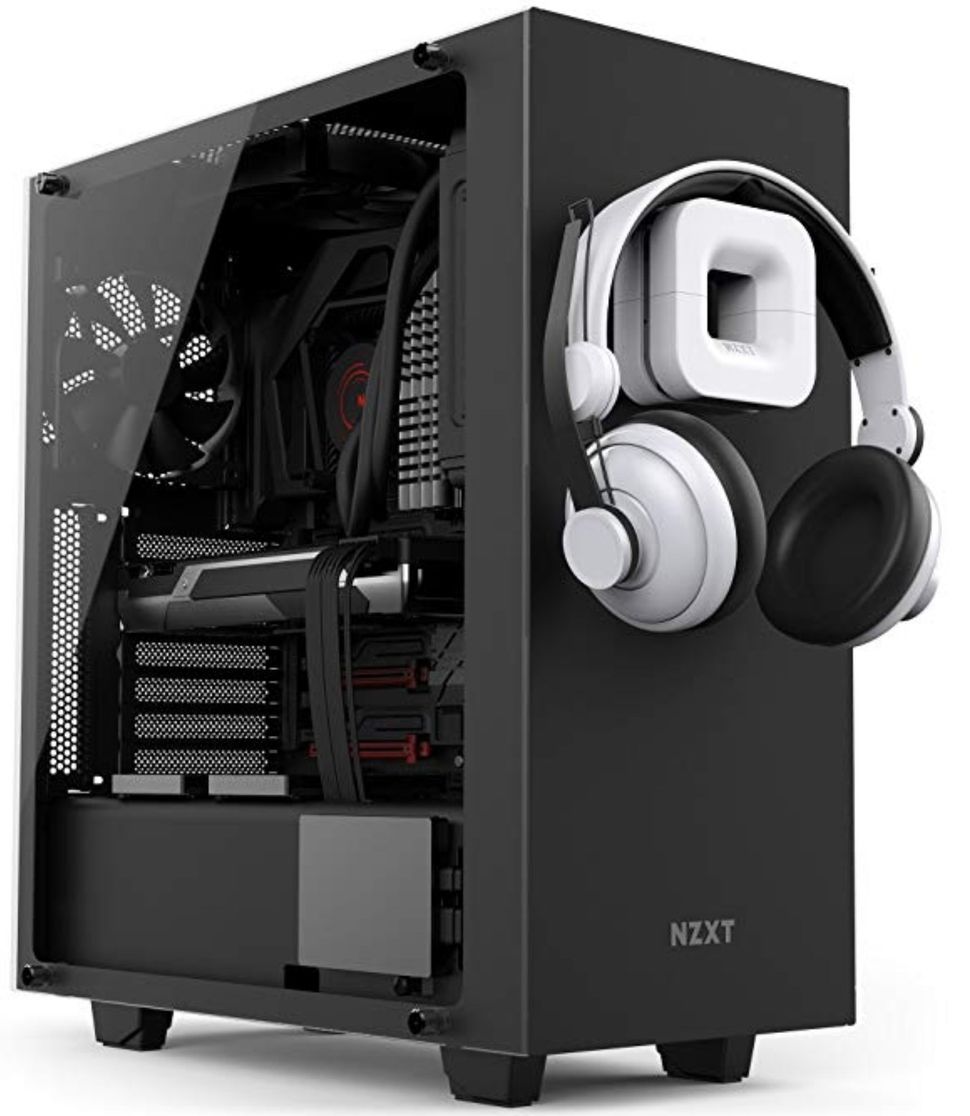 NZXT Puck (opens in new tab) ($20 at Amazon)
This clever little accessory has powerful magnets on the rear to make it stick to any of the metal panels on your PC case or anything else. It's great for hanging accessories like headsets.
Windows Central Newsletter
Get the best of Windows Central in your inbox, every day!
Mauro Huculak is technical writer for WindowsCentral.com. His primary focus is to write comprehensive how-tos to help users get the most out of Windows 10 and its many related technologies. He has an IT background with professional certifications from Microsoft, Cisco, and CompTIA, and he's a recognized member of the Microsoft MVP community.
I'm updated to 1903 but i don't see the change to the start menu yet..

What change exactly don't you see?

I got problem "user profile cannot be loaded" after successfully installing Windows 10 1903 update via official windows update assistant program. I managed to solve this issue via registry from safe boot. And I didn't got the new setting top header layout.

I doubt i will ever see the start menu, unless i have to do a clean install as I use a third party start menu,. If the start menu on the may 2019 update is an entirely separate app, then in theory it can be stopped from running.
The windows start menu on my computer is still there, in fact if I press CTRL and the windows key, it will pop up, so if i could stop the task when i update to the new update, i could get rid of it full stop.

Artifacts are what's new with 1903 start menu, from GeForce Experience FPS counter.
https://imgur.com/NMCNUHy

I love the fact that splitting the start menu process menu out into its own process, just to help with stability, shows how poor the quality of windows 10 is compaired to pretty much all previous versions.

Features still missing from the start menu: -more live tile sizes. I find the small live tiles redundant and unusable. Size and iconography is to small to fit text to the icon badge in the live tiles. With multiple pinned webtiles of office file tiles, you can't make out one tile from the other. The Medium tile should be the default small tile. From there on go bigger or options for other tile dimensions. I simply love the large live tiles. They make sense in day to day use, can harbor larger icon badges and more text and show more glanceable information. current tiles sizes are 1x1, 2x2, 2x4 and 4x4. I would like to see support for these tiles for ALL APPS by default, even as part of a general good practice in app design and servicing. It's not much extra work for the fit and finsih of the app package. Further it would be nice to see other tile sizes, such as 4x2, 8x8, 4x8, 8x4 and 1x4, 1x2, 2x1, 4x1, 8x1 and 1x8 tile sizes. -an option to select multiple live tile and/or folder tiles in one or more groups, to edit and delete. This feature was supported in windows 8, but is gone in windows 10. I day-to-day work I hardly delete an entire group, but i do regularly delete multiple tiles from different groups. I currently have to do this one tile at a time. I can't even select mulitple tiles from different groups and move them to a new group!!! There should be as many degrees of freedom of managing tiles as it is to manage files in explorer. It feels very constrained and coutnterintuitive, not windowslike, in the startmenuto curate the startmenu like this. -would be nice to have support for interactive live tiles.