Microsoft posts new instructional videos for Windows 10 app developer preview users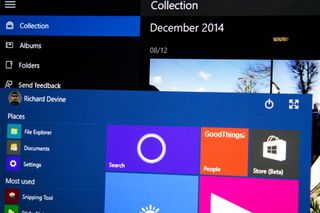 Alongside the release today of the new developer SDK tools for the Windows 10 Technical Preview. Microsoft has also uploaded a series of instructional videos on how to make those universal apps on the Channel 9 website.
At the moment, there are 13 videos to watch online or download for offline viewing later. The clips range from a general look at Windows 10 and its universal apps platform, to more specific subjects such as migrating current Windows 8.1 apps to Windows 10, how to include support for the built-in Maps app, and how apps can be creature to capture pen and ink output.
Obviously, these videos are highly technical, but they do offer a deeper look into how Microsoft's strategy of offers apps that will work on any Windows 10 device will play out. Microsoft says the final version of Windows 10 will be released sometime this summer.
Source: Channel 9
Windows Central Newsletter
Get the best of Windows Central in your inbox, every day!
Watching them while I install :). Thank you Microsoft

Might wanna check the spelling: "how apps can be creature". Also: "stratey of offers apps" sounds a bit off I think. I look forward to testing the Visual Studio application once it is RTM and then start coding a universal app or two. Right now it is a bit of a hassle to have separate projects :)

What's happening with the WC apps today? A lot of html text visible...

Off- topic but is this app going universal anytime soon??

I really dislike the tablet version of this app.

Same. Paid for the phone version to get ad free but tablet is loaded with ads really bothers me. Also not a fan of the UI for tablet version.

I concur, the WC tablet app is quite bad. Almost toilet material..

At least they gave us the SplitView control (hamburger menu). I would not have been shocked to see this left out completely... which is generally more their (frustrating) style :P I like what's going on in devdiv lately.

In which month, summer hits u.s.a? N which season is going on there currently, rainy winter?

Summer is june-August, right now,is spring. Depends on where in the USA you live for what your weather is like. Here in Minnesota we had 6" of snow at my house yesterday.

I wich to find some instruction videos in Dutch for SDK. Going starting school next year to learn developing apps only for Windows, because that is the future :D

​they actually suggested that you could possibly put the hamburger button on the bottom of the app. They even spoke about how 'some more successful platforms' have them at the top. Really interesting.

lovely... I'm going to MVA or channel 9 to download them...

I've created my own Windows 10 Tutorial video: https://www.youtube.com/watch?v=UvgPz8ExYOU Let me know what you think of it?