37 absolute best Black Friday PC part deals to boost your gaming rig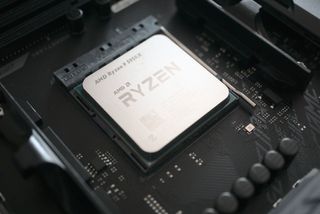 (Image credit: Rich Edmonds / Windows Central)
Black Friday is an excellent time to upgrade your gaming PC or to build a new one. The best Black Friday PC parts deals discount components across the board and those deals add up. Finding one of the best graphics cards in stock is going to be difficult this weekend, but there are several other ways you can improve your PC.
From motherboards to power supplies, CPUs, and RAM, Black Friday is one of the best times to build a PC. There are always a ton of deals on major components that you may have had you eye on all year. We've narrowed it down to 37 of the best we've seen so far.
And don't forget: Once your PC is ready, you'll need games to enjoy on it. You can get a ton of games with Xbox Games Pass for PC, and a Black Friday deal gets you the first three months for only $20.
Best Black Friday PC part deals: CPUs
The processor is the heart of your PC, which means it's often one of the most expensive pieces when putting your rig together. Thankfully, there are a ton of great CPU Black Friday deals to check out. Here are a few of our favorites to check out.
Best Black Friday PC part deals: RAM
A wise man once said you can never have too much RAM. Even if you're not building a PC from scratch this Black Friday, you could probably stand to upgrade the RAM kit inside of your current rig. Here are a few of our favorite Black Friday RAM deals that we've seen so far!
Best Black Friday PC part deals: Storage
Like RAM, you really can't have too much storage. This Black Friday, we've seen some huge discounts on super-speed PCIe 4.0 drives, so it's a great time to pick one up. It's also a chance to grab some utility storage drives with high capacities for ultra-cheap prices.
Best Black Friday PC part deals: Cases
Cases are a little trickier during big sales because they're the ultimate expression of who you are. Thankfullt, there are plenty to choose from, so it shouldn't be hard to find something you like that's on sale. Here are some of the biggest deals that really stuck out to us.
Best Black Friday PC part deals: Motherboards
Motherboards might not be the most fun part of picking parts for your PC, but they're essential. In recent years, motherboard makers have gotten really creative with making them stand out as well. Here are some of our picks for the best Black Friday motherboard deals so far.