The LucidSound LS35X tops our Best Xbox Headset list and its on sale for a crazy $55
Has Prime Day come early?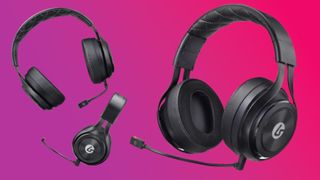 (Image credit: Future)
Amazon Prime Day has been confirmed for July 11-12, but that doesn't mean you have to wait to jump on some great deals already live on the site. One of them is this LucidSound LS35X Headset for Xbox and PC, which is now selling for an incredible price of $55, a whopping discount from its original price of $179.99.

The LucidSound LS35X Headset is still our top choice among the Best Xbox Headsets. In fact, at this price, it's now the best Xbox Headset for under $100.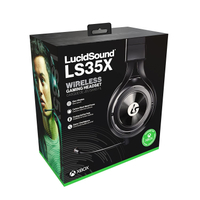 LucidSound LS35X Headset $179.99 $55 at Amazon
This tops our best-of list for Xbox headsets if you're looking for a wireless headset that delivers both great sound and supreme comfort. It won't be available at this price for long.
If you are looking for a wireless headset that delivers excellent sound quality, wireless convenience and comfort for long gaming sessions, you should definitely consider the LucidSound LS35X. It earned no less than a perfect 5 out of 5 stars rating from our Editor Jez Corden in his review. He praised its direct-to-Xbox connectivity, which eliminates the need for any dongles or adapters and its detachable mic, which has a LED indicator and a mute button. The microphone beats many other headsets in terms of clarity and noise cancellation. You can hear yourself talk through the mic-monitoring feature, and you can also remove the mic if you don't want to chat with other players.
I have my own personal love for LucidSound's unique design, which features earcups that double as game volume and chat dials, allowing you to easily adjust the sound levels to your preference without fumbling around for the right buttons. Also while wireless, the headset also comes with a 3.5mm headphone cable, in case you want to use it with other devices or save some battery power.

While it's true that the LucidSound LS35X is often on sale given the age of the model now, I've never seen it for as cheap as $55 which makes it an easy recommendation even with the plethora of other headsets on the market and this being a few years out from it's launch. It stands out among other headsets in this price range, and it works flawlessly with Xbox consoles without any extra devices.

As someone who's tested a lot of headsets, I appreciate simplicity wherever possible, and this headset delivers that in spades. At $55 I highly recommend you check it out.
Get the Windows Central Newsletter
All the latest news, reviews, and guides for Windows and Xbox diehards.
Jen is a News Writer for Windows Central, focused on all things gaming and Microsoft. Anything slaying monsters with magical weapons will get a thumbs up such as Dark Souls, Dragon Age, Diablo, and Monster Hunter. When not playing games, she'll be watching a horror or trash reality TV show, she hasn't decided which of those categories the Kardashians fit into. You can follow Jen on Twitter @Jenbox360 for more Diablo fangirling and general moaning about British weather.