The best games for Xbox One S HDR so far
Microsoft's Xbox One S was the first video game console capable of outputting HDR for games, but which are the best examples of it so far?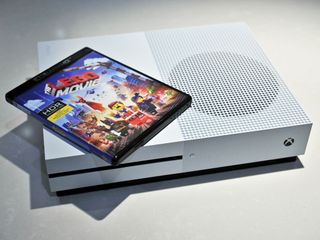 HDR stands for High Dynamic Range, which is a feature that allows compatible TVs to display more vibrant colors with more vivid contrasts. There are only a handful of games that support HDR right now, and these are the best.
What exactly is HDR?
Why you can trust Windows Central Our expert reviewers spend hours testing and comparing products and services so you can choose the best for you. Find out more about how we test.
High Dynamic Range is designed to enhance the color experience on your compatible TV set. You need an Xbox One S to output in HDR, in addition to a compatible TV. The Xbox One S only supports the HDR10 format, so ensure that the TV you purchase has this feature before jumping in — here are a few great Xbox One S-compatible HDR TVs.
HDR provides richer, more vivid colors, while displaying darker shadows and brighter lights. The effect is supposed to make your media look more realistic, matching colors and highlights more closely to the real world. HDR10 is an open platform adopted by the Blu-ray Association itself for delivering 4K UHD HDR Blu-ray movies, mastered for a potential brightness of 1000 nits. Amazon has a handy list of Blu-rays that support the HDR10 format (opens in new tab).
As far as games are concerned, it gives your visuals an extra kick, emphasizing explosions and special effects, while providing backdrops and characters with more flair. The effect of HDR per game is largely the same, but these are the best games available that support it so far.
Gears of War 4
This one is a firm no-brainer, as a pioneering HDR title on the Xbox One S. Gears 4 is set in a violent world recovering from the near-extinction of the human race, following all-out war with a relentless subterranean monster army. The latest in the series kickstarts an all-new saga featuring JD Fenix and his friends, as they battle to uncover a brand new threat facing the remnants of humanity.
Gears of War 4 is a third-person shooter with a vast amount of value. It features a strong single-player campaign, competitive multiplayer versus modes and a co-operative Horde mode, complete with classes, upgrades, and piles of cosmetic customization. Gears of War 4 is also a visual powerhouse running on Unreal Engine 4, representing the best of what the Xbox One has to offer. HDR only elevates the experience, accentuating the game's explosive combat, impressive weather effects, and environmental detail. Gears 4 is a must-buy for all Xbox One shooter fans with HDR sets.
See at Xbox (opens in new tab)
Deus Ex Mankind Divided
Deus Ex Mankind Divided is a stealth action game with heavy RPG elements, and it's one of the few titles to support HDR on Xbox One S.
Set in a future where cybernetic enhancements are commonplace, Deus Ex Mankind Divided follows the continuation of Adam Jensen's story as he edges closer to uncovering a global conspiracy attempting to control the entire world.
Deus Ex Mankind Divided is as exciting and rewarding as the previous game, with multiple completion routes for each mission and various ways to customize your playstyle. It's also incredibly gorgeous on Xbox One, with a neo-noir art direction that builds on the gritty futurism seen in its predecessor, Deus Ex Human Revolution. HDR enhances the game with vivid lighting that extends the shadowy stealth-stalker gameplay. Deus Ex Mankind Divided is one of 2016's greats.
See at Xbox (opens in new tab)
Final Fantasy XV
Final Fantasy XV represents the triumphant return to form for the near-30-year-old series, following the franchise's disappointing 13th installment. FFXV is an action RPG which follows the classic Final Fantasy formula. An exiled Prince and his friends embark on a grand road trip to reclaim lost lands, battle gigantic monsters, hunt treasure in dark dungeons, and ultimately save the world from a global evil.
FFXV's hack n' slash-inspired combat is addictive and rewarding, allowing players to perform beautifully choreographed attacks in real-time against a vast menagerie of deadly creatures. While FFXV's texture quality and resolution could be better (and it will be improved in 2017 with an update), HDR helps the game's stunning art direction reach to new heights.
See at Xbox (opens in new tab)
Forza Horizon 3
Forza Horizon 3 is among the greatest racing games of this generation, and it was the first to launch with HDR support for the Xbox One S.
Forza Horizon 3 is an arcade racer which takes place in a vibrant and lovingly recreated Australian landscape. Dynamic weather effects sing in HDR, and the game is also available as an Xbox Play Anywhere title, ready for when HDR support hits Windows 10 in the future.
Hundreds of colorful, licensed cars really stand out in Forza Horizon 3's HDR setting, which takes on a whole new vivid dimension if you have compatible hardware. If you're a fan of racing games, this is an unmissable experience.
See at Xbox (opens in new tab)
ReCore
ReCore will be another stunning example of great HDR on Xbox One S, wrapped around an endearing and rewarding action platformer experience. In ReCore, you play as Joule on the distant planet of Far Eden. Tasked with the planet's terraforming effort to make it suitable for human colonization, Joule awakens from cryo-sleep to find her co-workers missing. Her employer's army of industrial robots have also gone rogue, and it's up to Joule and her small contingent of friendly corebots to find out what went wrong.
ReCore is an incredibly fun title with an old-school action platforming slant. The game is also well-suited to HDR, as the colors of the ReCore actually have a strong bearing on gameplay. It's a great title for all ages.
See at Xbox (opens in new tab)
Resident Evil 7
Do you like stalking decrepit hallways in the dark? Cus the shadowy environs of Resident Evil 7 get all the more terrifying in HDR.
Light and darkness is one of the most powerful devices used by horror games to evoke a creepy atmosphere, and Resident Evil 7 is among the best titles to utilize the tech.
In Resident Evil 7, your personal investigation into your missing wife leads you deep into a Louisana bayou, to a seemingly abandoned ranch in the middle of nowhere. Soon after arriving, crazed cannibals, evidence of murder, and horrific mutants begin appearing, and it's up to you to survive.
Resident Evil 7 is also available as an Xbox Play Anywhere title, meaning you get the game on both PC and Xbox One with a single purchase.
See at Xbox (opens in new tab)
HDR future
While the adoption rate for HDR has been on the slow side, more and more developers are investing in the technology. Resident Evil 7 will support HDR when it launches in January 2017, and Battlefield 1 should also be updated sometime in the future to enhance its already gorgeous visuals. You can also bet on upcoming Xbox One exclusives like the colorful Sea of Thieves to support HDR as well, as Microsoft pushes to promote the tech.
Are you a fan of HDR? Do you think it's worth the 4K TV upgrade? Let us know in the comments!
Full list of Xbox One S games with HDR
Update, June 30 2017: We've included Resident Evil 7 into the mix following its HDR update.
Jez Corden is the Managing Editor for Windows Central, focusing primarily on all things Xbox and gaming. Jez is known for breaking exclusive news and analysis as relates to the Microsoft ecosystem while being powered by caffeine. Follow on Twitter @JezCorden and listen to his Xbox Two podcast, all about, you guessed it, Xbox!
I think HDR has a much bigger impact for visuals than 4K does. I think it was well worth the upgrade.

I think the combination of the 2 is what gets the WOW factor on a properly calibrated set. The extra detail with wider color gamut/contrast ratio can just be mind blowing. Noticed recently that some Dolby Atmos theaters are showing movies in 4K with HDR and the experience is worth the few extra bucks for sure. Same thing at home. Managed to grab a few UHD Blu-Ray discs for cheap late last year and the streaming versions do not hold a candle to the discs. 4K on Amazon/Netflix may look great, but when compared to the disc, there is no competition.

hitman and recore do not support hdr yet.

Aye, but they will. I guess I'll add a line to say that support is coming instead. Fixing!

Our old Visio was turning to crap. The UI grew painfully slow, and the set would frequently require being unplugged to even turn on (bad combo for a short wife and the TV over the fireplace), so we jumped on a Black Friday deal on a LG 49" 4K HDR TV. The differences have been quite noticeable over the older 1080p on things like Amazon Video, and even gaming on the XboxOne looks better. The colors are certainly different at times on games like Destiny. I have ReCore, but I don't know that I really notice that much. That game isn't as visually stunning IMO. We had held out as long as we could on an upgrade, but at least we saw an increase in refresh rate, pixel density, and color depth for the same dollars as the old Viseo.

You ever think that maybe the fireplace is the problem?

We're currently renting, and we've never used it, so I doubt that's an issue. I have heard that some Viseos suffer from this issue. I've done everything I can to fix it--even hard resets don't change things at all.

I have a Vizio that's maybe three years old. It's been plagued with problems since day one. It was suffering severely from random reboots, which I believed to be caused by software updates. They should have made it so it wouldn't update in the middle of watching it or at least give you the option to schedule it rather than all of a sudden going blank and rebooting while you're in the middle of watching something. The reboots take forever too. The UI was absolutely terrible. I got so fed up with it I just disconnected it from the network and use a different device for streaming. Not sure why, but I get the occasional reboot, but it's not nearly as bad as it used to be.

Yeah, my wife said "I don't care what we get, as long as it's not another Visio." She usually doesn't have such strong opinions on tech purchases!

"HDR is an acronym for High Dynamic Range" HDR is not an acronym.

https://en.wikipedia.org/wiki/High_dynamic_range

I'm aware of what it stands for. The fact that it HDR stands for High Dynamic Range doesn't make it an acronym.

Really it isn't. An acronym is pronounced as a word, such as LASER or RADAR. HDR is merely an initialism, a type of abbreviation. Plenty of people get this wrong unfortunately.

Well dayum. However, the awesome thing about language is if enough people keep using it the wrong way, eventually, it becomes the right way!

Lol!! True that! Pawnnn...

Language mutation is fair enough if it supports new concepts or ideas but language mutation to support ignorance isn't a desirable thing. There's a distinction between an acronym and an initialism because they *are* different things, pronounced differently and therefore they have different names. I appreciate the update of the article though, it helps to avoid reinforcing the wrong use of acronym in the reader's mind. :-)

What if I started saying "HDR" like.. h'drrr, like NASA etc. Could it be an acronym then? :P I fixed the text anyways. Sorry about that.

hehe, yeah that would work although people would think you were drunk. :-). As it happens SQL is an interesting case of this, because some people pronounce it as an acronym "sequel", but some people pronounce it as an initialism S-Q-L.