Biggest gaming stories of the year in 2021: From Activision Blizzard to NFTs
2021 was a packed, eventful year, with shakeups — good, bad, and unknown — that promise longterm ramifications.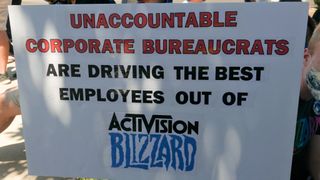 (Image credit: Carli Velocci / Windows Central)
Congrats, we made it through the year, and what a year it was. 2021 was the first full year of the new generation of consoles, with the Xbox Series X, Xbox Series S and PS5 all available to buy, at least in theory. As a way of looking back but also forward, we're going to go over the top stories in gaming over the last 12 months, the ones that helped define 2021 as a year.
Even with numerous high-profile delays due to the ongoing pandemic, there were plenty of great launches, some of which joined the ranks of the best Xbox games available. Yet there's also been some big shifts, things that for better or worse are leaving a permanent mark on the gaming industry. Let's dive into them.
6. Lucasfilm Games is revived
Kicking things off, January 2021 saw the revival of the Lucasfilm Games brand, eight years after Disney shut down Lucasarts. The brand is all-encompassing, covering any games using Lucasfilm licenses in the future. While Electronic Arts (EA) still holds Star Wars exclusivity through 2023, new developers and publishers are already working on games that'll launch after the exclusivity disappears.
Some of the upcoming titles include Ubisoft's yet-untitled Star Wars game, Quantic Dream's Star Wars: Eclipse, a remake of Star Wars: Knights of the Old Republic and a rumored sequel to Respawn Entertainment's Star Wars Jedi: Fallen Order. Meanwhile, Wolfenstein developer MachineGames is working on an Indiana Jones game.
After several years of canceled titles and missed opportunities in Star Wars games, with only a handful of strong exceptions, Lucasfilm Games heralds a huge change, as Disney insists the Star Wars license will be open to any pitches.
5. The rise of NFT, blockchain, and crypto nonsense
Blockchain technology has been around for a few years, but it wasn't until 2021 that it truly, noxiously invaded gaming in a big way. Publisher Ubisoft jumped aboard with Ubisoft Quartz, offering limited, serial number-engraved digital cosmetics in Ghost Recon: Breakpoint. EA noted during a financial earnings call that it is exploring uses of the blockchain, though there's nothing solid yet. STALKER 2 had planned to auction off NFTs before backtracking after fan criticism. Fable creator Peter Molyneux announced his upcoming game Legacy would be selling virtual plots of land as NFTs. And that's not the end of it.
Still, there is some resistance. Steam has barred blockchain-technology games from its platform, while head of Xbox Phil Spencer told Axios that Blockchain-based games feel more "exploitive than about entertainment."
For better or worse, this is just the start of the NFT and blockchain trend in video games, and we're sure to see more of it in 2022.
4. Google shutters Stadia Games and Entertainment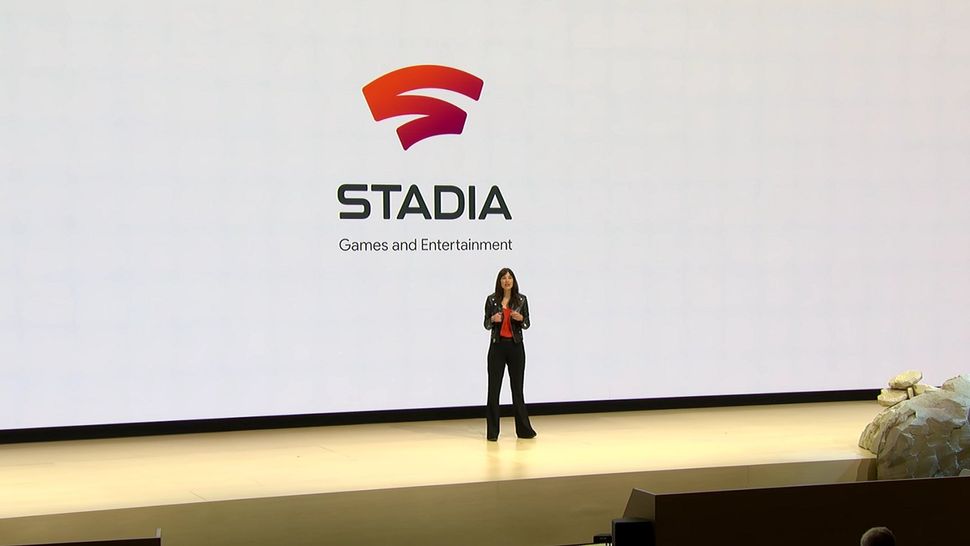 Less than two years after the launch of Stadia Games and Entertainment, the Stadia first-party family, Google made the call to shutter it before a single new game had been launched or even announced. While not the end of Stadia as a whole, it signaled the end of Google's investment in original games, significantly hamstringing its ability to grow.
Just a few weeks after the closure of Stadia Games and Entertainment, former head Jade Raymond founded a new team called Haven Studios, partnering with PlayStation to publish the team's first game. Haven Studios has also attracted numerous other ex-Stadia developers.
Meanwhile, most of the team from the now-defunct Typhoon Games — a team acquired by Google for Stadia Games and Entertainment — reconvened to open Raccoon Logic, while also regaining the rights to their game, Journey to the Savage Planet.
Yet even as Google shuttered its first-party teams, another platform expanded dramatically.
3. Microsoft finalizes the acquisition of ZeniMax
While Microsoft announced its intent to acquire Bethesda Softworks parent company ZeniMax Media in September 2020, it underwent a few months of regulatory review. In March 2021, the deal was finalized, and Bethesda Softworks joined Xbox Game Studios as part of the Xbox first-party group. The result is that outside of a handful of existing contractual obligations, the studios at Bethesda are now focused on making exclusive games for Xbox and PC, or more specifically "platforms where Game Pass exists."
Upcoming titles Redfall and Starfield, an immersive shooter from Arkane Austin and a science-fiction role-playing game from Bethesda Game Studios, respectively, are the first wave of games from this acquisition. The two games are slated to arrive in Summer 2022 and on Nov. 11, 2022 respectively.
Even before these titles show up, adding Bethesda to Xbox instantly boosted the value of Xbox Game Pass, with the borderline-entirety of Bethesda Softworks' back catalog added to the service. This means games like The Elder Scrolls V: Skyrim and Doom Eternal are now part of the subscription moving forward, as will any new Bethesda Softworks games.
2. Epic Games v. Apple trial
Making good on the "Free Fortnite" movement that it began in 2020, Epic Games met Apple in court. Due to documents like email conversations being unsealed and not kept away from the public's eyes — a result of the trial being held remotely due to the ongoing pandemic — a truly earth-shattering number of industry secrets and interesting tidbits were revealed over the course of the trial.
There numerous massive revelations unfolded in a casual way, like how Epic Games offered to pay big bucks to get Sony titles on the Epic Games Store for PC, the gritty details of marketing agreements, or who was in the loop on what conversations. The guts of a tight-lipped industry) were spilled, as companies used to operating without any observation suddenly had their ideas examined in court, all in the public eye.
As for the trial itself, things mostly went in Apple's favor, with the exception of a ruling that Apple cannot stop developers from linking to alternate payment methods. Naturally, both Epic Games and Apple continue to appeal.
In any other year, this would easily have been the biggest story of the year. And yet...
1. Activision Blizzard
In July, the biggest gaming story of 2021 broke. It was announced that a lawsuit had been filed against Activision Blizzard, alleging the company had allowed rampant, systemic sexist practices and abusive behavior to thrive without punishment, among other issues. From there, the company's response, seen as lackluster by workers at Activision Blizzard, saw the fervor escalate with walkouts and calls for reform.
Things have continued to escalate in the months since the lawsuit, with a new report alleging CEO Bobby Kotick knew of and helped supress sexual harassment claims at the company. Over 20 employees have been fired, more have been disciplined, while others have voluntarily resigned, expressing a lack of faith in Activision Blizzard leadership, who notably still stand behind Kotick as of this writing.
Over 1,000 Activision Blizzard employees have called for Kotick to resign, as well as multiple publications, including Windows Central. Developers and outlets aren't the only ones to have taken notice, with the heads of PlayStation, Xbox and Nintendo all commenting to the situation.
Jim Ryan, CEO of Sony Interactive Entertainment, reportedly told employees he was "disheartened and frankly stunned." Head of Xbox Phil Spencer noted that he was "disturbed and deeply troubled by the horrific events and action," and that Xbox was "evaluating all aspects of our relationship with Activision Blizzard." Nintendo of America president Doug Bowser referred to the situation as "distressing and disturbing."
It's not clear yet what the next steps or events will be, but it is absolutely abundantly clear that this situation is not even remotely defused and will continue unfolding, one way or another.
What lies ahead?
With these events now in the past, we're only just beginning to see the consequences and benefits of what unfolded through 2021. Even as analysts note to expect more game delays in 2022, there's a lot to look forward to. New games will launch, companies will make bold moves and the gaming industry, a truly unique intersection of science and entertainment, will no doubt once again be full of the unexpected.
Get the Windows Central Newsletter
All the latest news, reviews, and guides for Windows and Xbox diehards.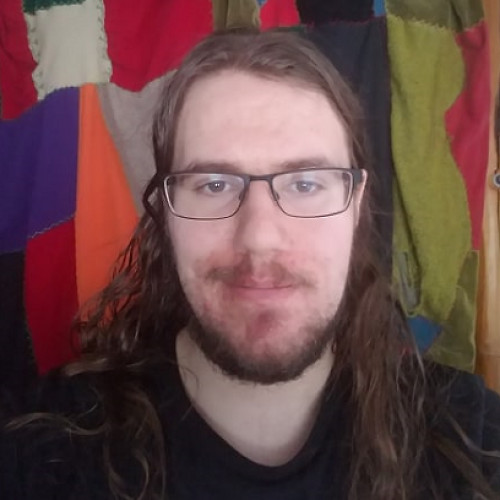 Samuel Tolbert is a freelance writer covering gaming news, previews, reviews, interviews and different aspects of the gaming industry, specifically focusing on Xbox and PC gaming on Windows Central. You can find him on Twitter @SamuelTolbert.