Catch up on everything from the Xbox Gamescom 2017 event
Get caught up on the biggest Xbox announcements so far, following Microsoft's live show at Gamescom 2017.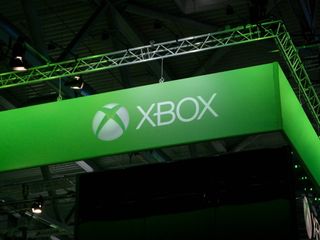 (Image credit: Matt Brown | Windows Central)
Microsoft recently wrapped up its Gamescom 2017 live show, where the company made a slew of announcements surrounding both Xbox One hardware and related titles. While the long-awaited opening of Xbox One X preorders was the highlight of the event, we also got a first look at new Xbox One S bundles, trailers for upcoming games and other news surrounding the ecosystem. Here's a round-up of all the biggest announcements made over the course of the 90-minute showcase.
Xbox One X preorders are now live
One of the most anticipated announcements of today's live show was the opening of Xbox One X preorders. After the console's debut at E3 2017, preorders for the device were yet to go live, while awaiting approval from the Federal Communications Commission (FCC). After being officially certified, the console is now available to order at most major retailers.
For now, eager fans can get their hands on a newly announced "Project Scorpio" edition – a homage the device's code name first revealed at E3 2016. With this version, you'll be getting a 1TB hard drive, exclusive stand and most importantly, a custom design. Sporting a unique gradient on both the console and controller, this is a must-buy for dedicated Xbox fans.
New Xbox bundles and Design Lab regions
Microsoft also unveiled two new Xbox One bundles as a part of the show – one centered around Minecraft, and the other based on upcoming RPG, Middle Earth: Shadow of War. These are both Xbox One S bundles, although offer some enticing deals for those not looking to upgrade to the Xbox One X.
The custom-designed Minecraft bundle is the most outstanding of these – packing a sleek new design inspired by the game's voxel art style. The console also sports a transparent underside, with highlights inspired by Redstone trails. Special edition Creeper and Pig controllers were also unveiled alongside the console, with notable designs inspired by their in-game counterparts.
See at Microsoft (opens in new tab)
Games to come, updates for the old
While games clearly weren't the focus of the Gamescom live show, various announcements were made over the course of the stream. Among these were a new Jurassic World city-builder, ReCore Definitive Edition, and more information on Xbox One X games this fall.
While the Gamescom 2017 event didn't bear the scale or spectacle of E3, some of the announcements were still welcomed by Xbox enthusiasts. What did you think of today's show? Make sure to drop your thoughts in the comments.
Windows Central Newsletter
Get the best of Windows Central in your inbox, every day!
Matt Brown was formerly a Windows Central's Senior Editor, Xbox & PC, at Future. Following over seven years of professional consumer technology and gaming coverage, he's focused on the world of Microsoft's gaming efforts. You can follow him on Twitter @mattjbrown.
Any info on the goodies bag? They mentionned it but they went so fast.

It was DLC for Halo Wars 2, World of Tanks and one other game (:

WOW this whole "show" was SUCH a disappointment. I went with the hope of announcements of new exclusives that MS will provide their customers. But at the end their major announcement was a "scorpio" design, minecraft designed XB1 and a remastered version of a game that was out less than one year back. They showed Jurassic World Evolution. That's a multiplat that they called "exclusive". The whole thing was so boring. It was more of the same really. I don't know what MS is thinking. Who do they think watch this show? It's mostly gamers. And most of the stuff shown and talked about was things we already knew or same video from E3... It was more of the same with the True 4K, "Most powerful console EVER MADE", Xbox pass, BC, controllers, remasters, useless numbers, marketing bs... And it lasted one and half hour!!! Not impressed...

Yes, clearly in the last two months they should have programmed a whole new slate of exclussives to entertain you! Seriously, if they had more exclusives to show they would have damn well been ready to show at E3, which is the big show. Anyone who was expecting lots of crazy new title announcements was just being silly...

In case you didn't know they did announce games in previous gamescoms. Halo wars 2 was announced at gamescom. Did you see previous gamecom conference where Spencer took the stage? This was so underwhelming. After E3, people (MS fans) in these forums were telling me in discusions/debates that I have to wait for gamescom as there will be more. So I patiently waited. I actually HOPED that they would announce more games because I could not believe how little they are investing into making new games. This show was really bad to me. Wasted my time with nothing much. Their main announcement was 2 new console designs and a remastered game that was released less than one year back? Sorry but that's really weak for me. Waste of time...

Microsoft didn't even exhibit at Gamescon 2016. And Halo Wars 2 is a pretty small game (it's not like Halo 5 or a main line game, it's a stragtegy game with much more limited appeal). In fact, it even parallels pretty nicely with the Jurassic Park announcemnet this year. If I understand correctly, PC gaming is very popular at this show, and that may be why they are premiering some of their more PC type games. I'm not sure who the "people" were who told you to wait for Gamescon for much more than that, but clearly E3 was their big software show this year. They showed a crap ton of games there and had a huge elaborate show. There's no way they were going to do something like that again so soon. I actually for the most part agree with you that there aren't enough AAA exclusives. I think Sony clearly has the edge there, at least with single player story based games like Uncharted, God of War, and Spider-Man (which are actually my favorites). But MS does have Gears and Forza, which I love. They also gave us Quantum Break not all that long ago which was pretty great. Add in tons of third party games and there is still way more than I will ever have time to play. Sounds like Player Unknown Battlegrounds is going to be the big exclusive for the near future, though it isn't a Microsoft Stufios game. Regardless, I'm with you in the hopes that they will start to funnel a little more money into some killer exclusives.

I absolutely loved the show. The best parts were the new trailer for Assassin's Creed, the design lab expanding and, of course the Xbox One - Project Scorpio <3 I was well entertained, and really impressed with the fluent-cy (?) of the stream and the playback quality. The female host with the curly haid was my favourite, but Mira was also entertaining at times. Unfortunately the male seemed kind of awkward at times. Poor guy. But really nice to see so much female focus in gaming these days. I was not the least disappointed and over all well entertained throughout the segments :)

games com is awesome they sure talked alot about alot of things. !