Dell XPS 27 review: A high-end PC with 4K display and awesome array of speakers
What happens when you blow up an XPS 15 and make it a 27-inch desktop? The 2017 Dell XPS 27. Toss in no less than 10 speakers, and you have a unique media center PC that's perfect for Windows 10.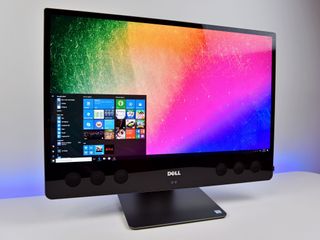 Dell is back with its powerful XPS 27 all-in-one (AIO) for 2017. Originally released in 2012, the XPS 27 has not had a significant refresh in many years. With the recent resurgence of AIOs from Lenovo, HP and even Microsoft, it makes sense for the company to dust off this old PC and give it some polish.
Luckily for consumers, this is no mere refresh but a bottom-up redesign, including a 4K display on the starting model and ten speakers, for what is very likely the best sounding AIO on the market. I spent all of the past week with the XPS 27. Here is what I like — and what I don't.
About this review
Dell supplied the XPS 27 for this review. It features a 4K touch display (3840 × 2160), Core i7-6700, 16GB RAM, 512GB PCIe solid-state drive (SSD) and an AMD R9 M470X GPU.
The starting price for the Dell XPS 27 is $1,499. The unit evaluated for this review costs $2,799.
XPS 27 Hardware and specifications
For this AIO, Dell offers quite a few choices for hardware, but the slection isn't overwhelming. The biggest decision comes down to display type — touch or non-touch — and storage.
The bottom rung at $1,499 features a gorgeous 27-inch, non-touch 4K display but uses the slower 5400 rpm SATA hard disk drive (HDD) at 1TB. There is also no discrete GPU, with the unit relying on the Intel HD graphics instead. The unit still has 8GB of RAM and those ten speakers for excellent audio.
To get the Infinity Edge 4K display with touch support, you'll have to jump to the $2,499 price.
Things get a little complicated with the GPUs, neither of which are NVIDIA, but instead come from AMD in the form of the R9 M470X or R9 M485X, both with 4GB of GDDR4 memory. Both are mobile chips released in early 2016 with comparable performance to NVIDIA's 950M and 960M (or GTX 580) processors, respectively.
Dell XPS 27 * tech specs*
Swipe to scroll horizontally
Category
Dell XPS 27
Processor
6th-Gen Intel Core i5-6400 (6M Cache, up to 3.3GHz)
6th Gen Intel Core i7-6700 (8M Cache, up to 4GHz)
Chipset
H170
Internal storage
1TB SATA hard drive
2TB SATA hard drive
2TB SATA hard drive + 32GB M.2 Solid State Drive with Intel RST
512GB or 1TB m.2 PCIe
SSDRAM
8GB to 32GB DDR4 SDRAM at 2,133MHz
4 SoDIMM slots – supports up to 64GB memory
Display
27-inch UltraSharp 4K Ultra HD (3840 x 2160) touch display (300 nits)
27-inch UltraSharp 4K Ultra HD (3840 x 2160) InfinityEdge display (350 nits)
Graphics
Intel HD Graphics 530
Discrete graphics
AMD R9 M470X 4GB GDDR5
AMD R9 M485X 4GB GDDR5
Webcam
HD (720p) with wide, quad-array digital microphones
Windows Hello Compliant infrared facial recognition camera
Ports
Side ports - one USB 3.0 with PowerShare, SD-card reader (SD, SDHC, SDXC, MMC), audio jack
Back ports - four USB 3.0, one HDMI-out, one DisplayPort 1.2, two Thunderbolt 3 (supporting Type-C, DisplayPort, USB3.1, PS), gigabit Ethernet, one audio out
Audio
Ten speaker sound system powered by dynamic amplifiers capable of 50W per channel at < one percent THD coupled with Jack Joseph Puig Signature Series powered by Waves MaxxAudio Pro
Over 90dB SPL tightly controlled over 70Hz to 20KHz
Stereo Power (watts) ~50W per channel at one percent THD
Frequency response ~70Hz to 20 KHz
Power supply
Internal 360W PSU
Dimensions
Touch - height: 17.1 inches (435 mm) / width: 24.6 inches (625 mm) / depth: 3.16 inches (80 mm)
Non-touch - height: 16.9 inches (435 mm) / width: 24.1 inches (613 mm) / depth: 3.2 inches (82 mm)
Weight
Touch - 38.2 lbs (17.3 kg)
Non-touch - 28.7 lb (13 kg)
Chassis
All-in-one constructed of CNC machined aluminum
For the CPU, the XPS 27 can take an Intel Core i5 or Core i7, both of which are sixth-generation "Skylake." Both are 65W quad-core processors, but they vary on cache and threads, with the Core i5 grabbing 6MB and four threads and the Core i7 with 8MB cache and eight threads.
RAM is also decent, starting at 8GB but jumping to 32GB for the higher SKU with speeds at a respectable 2,133MHz. The motherboard is the H170 and can take up to 64GB of RAM, though it's not clear if it's user upgradable, despite the four DIMM slots.
I'll touch more on the hardware below in the benchmarks section to put into perspective where the XPS 27 fits compared to other AIOs.
Design and bangin' speakers
Dell's design of the XPS 27 has not changed too much. It's still a large, glossy-black device that is nearly all screen. There is an articulating stand with ports directly behind it so cords have one neat entry point.
Materials used include CNC-machined aluminum. With the touch screen, the XPS 27 is a massive beast at nearly 40 lbs (18 kg). The bottom is also slip-resistant rubber, so the XPS 27 won't shift during use. That's good and bad, because moving it may require two people to help support the display and base. However, you shouldn't have to reposition the XPS 27 often once it's all set up.
The biggest change in the 2017 edition is the addition of eight speakers to the bottom section, in addition to the two speakers on the former model for a total of 10 speakers, which is why many people comment on the large bottom bezel. Here is the breakdown of the speaker setup:
Two tweeters produce clean high notes and crystal clear voices with lively, yet accurate stereo imaging.
Four full range drivers provide a powerful punch and clear, accurate midrange.
Two passive radiators reinforce the lows, packing the rich, full sound of a larger speaker into the sleek built-in design and provide deep bass.
An additional pair of independent, down-firing full range speakers are tuned to work in conjunction with the stereo drivers to fill the room with sound.
Dynamic amplifiers sense the power used by the driver to adapt known speaker modeling parameters to the content being played and avoid excursions.
Audiophiles may immediately think such a system would pale compared to their custom and expensive home setups. That's not a realistic nor fair comparison, however, and quite frankly it's ridiculous. The question one should ask: Does the XPS 27 sound better than any other AIO PC on the market today? And the answer is resounding yes.
Dell worked "in coordination with multi-Grammy Award winning producer Jack Joseph Puig" to tune the sound on the XPS 27. That partnership is reflected in the MaxxAudio software, which features Puig's branding.
Those 10 speakers can reach over 100 dB, as tested with a digital decibel meter. That reading was with the system volume at 80 percent, and frankly, I could not tolerate it going any louder. Considering each channel has 50W of sound, that result is not too surprising.
The speakers are controlled by the MaxxAudio Software, and users can control the bass, width and details, and access a full equalizer for customizing personalized sound profiles. It's a very impressive array of speakers, and I thoroughly enjoy the audio quality. For an AIO in 2017, Dell certainly set the bar for best-in-class.
Image 1 of 2
Additionally, Dell used far-field speech capabilities (a.k.a. sensitive microphones) from Waves Audio, which let you control Microsoft's digital assistant Cortana from across the room. It worked well enough, and as Microsoft further develops Windows 10 around Home Hub capabilities, the XPS 27 already supports the emerging technology.
Turning to the overall design, the XPS 27 features a USB 3.0 port near the power button on the right for quick access. On the left side are an SD card slot and headphone jack, which are again well placed for easy access.
The back of the PC has four more USB 3.0 ports, one HDMI, a USB Type-C with Thunderbolt 3, DisplayPort, Kensington lock slot, and an RJ 45 Ethernet port. There is also an audio-out port for more speakers should you desire them.
While those ports are not easy for everyday access due to the stand, the selection is quite admirable. The HDMI, DisplayPort, and Thunderbolt 3 abilities let users add on more monitors or even use the XPS 27 as a dummy display. That contrasts with the Surface Studio, which only features one DisplayPort and no HDMI or USB Type-C.
Image 1 of 2
The top of the XPS 27 is where the ventilation grill sits for cooling and where fan noise emanates. Under normal operation, the XPS 27 is silent but when gaming or using the AMD GPU you can hear the fans, though they peak at around 60 dB.
Overall, the XPS 27 is a sharp-looking PC. And the audio quality through those 10 speakers will make a great sound system for anyone in a small apartment, home office or college dorm.
XPS 27 4K display
The XPS 27 features an incredible UltraSharp 4K (3840 x 2160) display. The touch version also has the InfinityEdge near-bezel-less design. This is basically the 4K XPS 15 blown up to a 27-inch AIO, and it works quite well. It's also a step up from the previous generation of the XPS 27, which only had a 2560 x 1440 display.
The UltraSharp screen features 100-percent Adobe RGB, making it ideal for those who work in photography or video editing. The included Dell Premier Color app allows shifting between different color profiles including Internet (sRGB), Cinema (DCI-P3), Photo (Adobe RGB), HD Video (Rec. 709), and Vibrant (Full), and it's an invaluable tool for graphics pros. There are also custom tuning tools for white balance, contrast and more.
In some ways, it's an odd monitor, too, becasue the IGZO UltraSharp has high contrast and looks different compared to other 4K displays. But that's not necessarily a bad thing. Colors are brilliant, and the saturation is excellent. Although I rarely used the touch screen, it is very responsive, and I had no issues.
Webcam oddities and Windows Hello
Dell's XPS 13 and 15 line both feature InfinityEdge displays resulting in the webcam being placed below the screen on the lower bezel. The result is the camera looks up and is not very flattering compared to more traditional layouts. Nonetheless, Dell is going for an aesthetic choice here with the razor-thin bezels, and it is not clear how the company might engineer around it.
Despite the many reviews pointing out the camera weirdness, Dell is doubling down with the XPS 27, which features the webcam below the screen. I won't pull any punches here; I don't like the XPS 27 camera at all. The image quality is sub par, and the viewing angle is just as bad as the XPS 13 and XPS 15.
Whether that bothers you depends on how often you use the webcam for conference calls or even Skype. You could, of course, add a third-party camera to the top of the bezel, but that takes a bit away from the otherwise sleek design of the XPS 27.
The good news is Dell made the webcam infrared (IR)-capable, with dual-firing IR lights flanking the camera. That means the XPS 27 supports Microsoft's Windows Hello authentication feature that lets you log into Windows 10 just by looking at the display. Despite the odd placement, it works well most of the time, but had it been positioned at the top there would be fewer problems with recognition, because you would be right in front of the camera when the computer first wakes.
XPS 27 performance and abilities
Overall, the XPS 27 feels great as an everyday Windows 10 PC. Much of that could have to do with the configuration we tested, which featured a capable Core i7 processor and, just as importantly, a Toshiba 512GB SSD.
Although I recognize that having a HDD saves money and lets Dell hit a respectable $1,499 entry point, the SSD configuration is the one to go for if you can afford it. In my experience, PCs with SSDs are just better at launching apps, installing games, and everyday tasks. Even booting the PC and waking it from sleep sees an improvement in performance.
Dell uses the older, but more typical Toshiba THNSN5512GPUK PCIe NVMe SSD in the XPS 27. While certainly not the fastest on the market, for this type of machine it's a good choice that delivers reliable and significantly-quicker speeds than a traditional HDD.
CrystalDiskMark (higher is better)
Swipe to scroll horizontally
| Device | Read | Write |
| --- | --- | --- |
| Dell XPS 27 SSD | 1,360 MB/s | 538 MB/s |
| Surface Studio 1TB | 1,327 MB/s | 512 MB/s |
| Lenovo Y710 Cube SSD | 482 MB/s | 196 MB/s |
| Lenovo Y710 Cube HD | 183 MB/s | 133 MB/s |
| Dell XPS Tower SE (HDD) | 133 MB/s | 150 MB/s |
Impressively, the XPS 27 ranks at the top for an AIO PC in 2017 for storage drive performance. That only applies, however, if you opt for the more pricey SSD configuration and not a SATA hard drive.
Regarding of the processor, here is how the XPS 27 stacks up against the competition:
Geekbench 4.0 (higher is better)
Swipe to scroll horizontally
| Device | Single Core | Multi-Core |
| --- | --- | --- |
| Dell XPS 27 | 4,501 | 14,399 |
| Lenovo Y710 Cube | 4,706 | 14,809 |
| Surface Studio with GTX 965m | 4,414 | 13,738 |
| HP Envy 34 | 4,396 | 14,272 |
Compared to the Y710 Cube - a dedicated gaming PC - and the XPS 27 holds its own. Geekbench, however, is mostly a test about the CPU and not so much the graphics. This difference will be more evident below in benchmarks that focus on the GPU.
PCMark 8 Home Conventional (higher is better)
Swipe to scroll horizontally
| Device | Score | Comparison |
| --- | --- | --- |
| Dell XPS 27 | 3,661 | Better than 75 percent of all results |
| Lenovo Y710 Cube | 4,019 | Better than 84 percent of all results |
| XPS Tower SE Core i5 | 3,420 | Better than 67 percent of all results |
| Surface Studio 980M | 3,281 | Better than 67 percent of all results |
Although not a seventh-generation "Kaby Lake" processor, the "Skylake"-era Core i7-6700 does quite well and is an excellent choice.
Where the XPS 27 begins to get weaker is in the GPU. The unit tested here included the AMD R9 M470X with 4GB GDDR5. There is a more powerful option available with the AMD R9 M485X and 4GB GDDR5.
Neither of these is considered a gaming GPU by any standard, and the R9 M470X is best thought of as a boost for that 4K display and Windows 10.
3DMark - Time Spy (higher is better)
Swipe to scroll horizontally
| Device | GPU | Score |
| --- | --- | --- |
| XPS 27 | AMD R9 M479X | 1,519 |
| Lenovo Y710 Cube | NVIDIA GTX 1070 | 5,317 |
| XPS Tower SE | NVIDIA GTX 1070 | 5,003 |
| Surface Studio | NVIDIA GTX 980m | 2,862 |
| Surface Studio | NVIDIA GTX 965M | 1,531 |
Geekbench 4.0 CUDA (Higher is better)
Swipe to scroll horizontally
| Device | GPU | Score |
| --- | --- | --- |
| Dell XPS 27 | AMD R9 M470X | 57,654 |
| Dell XPS Tower SE | GTX 1070 | 178,170 |
| Lenovo Y710 Cube | GTX 1070 | 140,823 |
| Surface Studio | GTX 980M | 85,580 |
| Surface Studio | GTX 965M | 53,685 |
In comparing the Dell XPS 27 with the Microsoft Surface Studio, it should be evident that the AMD R9 M470X is equivalent to the NVIDIA GTX 965M, with similar scores. Presumably, the AMD R9 M485X would score a bit higher, perhaps nearer to the GTX 980M.
Surface Studio graphics showdown: NVIDIA GTX 980m vs. NVIDIA GTX 965m
For actual gaming, the XPS 27 fairs the same as the Surface Studio with 965M. Here is how Gears of War 4 performs, which is a game that optimizes well for various hardware configurations:
Gears of War 4 (UWP)
Swipe to scroll horizontally
| Device | Resolution | Graphics presets | Average frame rate |
| --- | --- | --- | --- |
| XPS 27 R9 M470M | 1920 x 1280 | Med (V-sync off) | 43 FPS |
| Surface Studio 980m | 1920 x 1280 | Med (V-sync off) | 70 FPS |
| Surface Studio 965m | 1920 x 1280 | Med (V-sync off) | 42 FPS |
Things were worse, however, in Rise of the Tomb Raider:
Rise of the Tomb Raider (UWP)
Swipe to scroll horizontally
| Device | Resolution | Graphics presets | Average frame rate |
| --- | --- | --- | --- |
| Dell XPS 27 R9 M470M | 1280 x 720 | Lowest (V-sync off) | 19 FPS |
| Surface Studio 980m | 1920 x 1200 | High (V-sync off) | 63 FPS |
| Surface Studio 965m | 1920 x 1200 | High (V-sync off) | 39 FPS |
The bottom line on performance: The XPS 27 with a Core i7 and AMD R9 M470X is a great combo for a standard, high performance PC meant for the home and media usage. I had zero issues loading apps, browsing the web, and even doing light gaming. In fact, the Toshiba SSD made it feel like a high-end laptop, and it was downright enjoyable. However, if you want to use it for even average to high-end games you will likely be disappointed. At the very least, go for the Core i7 and R9 M485X configuration, which should let you squeak by on some first-person shooters.
Conclusion: XPS 27 is a visual and auditory AIO dream
Overall, I enjoyed using the XPS 27. AIOs sound more comprehensive than they are, and make no mistake, you are still making compromises versus a traditional PC tower setup. In this case, it's the GPU. As even the Surface Studio demonstrates, it is tricky to jam a high-end GPU into a small, compact PC. That applies here, as well. It is also hard to please everyone with a design or hardware configuration that cannot be changed.
The benefit of such a setup, however, is an immaculate, compact system that doesn't look out of place in a living room or common area. There's also a lot less to worry about, becasue everything "just works."
The Dell XPS 27 excels in two critical areas: sound and visuals. With its ten speakers, the XPS 27 can easily substitute for a home stereo system. It's loud enough, and the quality is there for your average-to-prosumer level user. Audiophiles may gnash their teeth at some bits, but isn't that always the case? As someone who enjoys music and appreciates quality PC speakers, the XPS 27 is easily the top in its category. While the six visible speakers make the XPS 27 look like a boom box from the 1980s, I'm fine with this design. Your opinion may vary.
The same can be said for the 4K monitor. The XPS 15 (9560) (see my review) already wins accolades for having the best 15-inch display, so bumping it to a 27-inch version is a no-brainer. In fact, a high 4K resolution makes a bit more sense in this size, because it lets you appreciate the visual acuity more. The color is bright, has high contrast and is as vivid, as expected.
The touch screen, while not my cup of tea, is a nice addition especially with the pivoting hinge. That hinge is not nearly as flexible as the Surface Studio, and I do wish there were a bit more movement. But I don't see many people using the XPS 27 for touch very often. (It also does not support any active pen, so artists need not apply).
For performance, I'm quite happy with the Core i7 and SSD choices, and I highly recommend that configuration. If the high-end isn't for you, the Core i5 and HDD will still handle quite well for most users. I do wish the GPU was a bit more than what it is, but as I mentioned earlier, there will be compromises with an AIO. For example, thermals and power draw are still limiting factors for these types of PCs.
An alternative to the XPS 27 would be HP's Envy 27 AIO or the more impressive Envy 34 with a curved display. Again, both devices have their compromises, but the good news here is all three of these are excellent choices, each with strengths and no fatal flaws.
While Microsoft's Surface Studio gets a lot of attention, its price is out of reach for most consumers. Even in our high-end, nearly maxed out XPS 27 ($2,799) you're still below the starting price of the entry level Surface Studio ($2,999). By comparison, you can pick up the XPS 27 starting at $1,499, which still nabs you that 4K display and impressive sound system.
I used the original XPS 27 for many years and always appreciated its design and great display. I'm glad to see Dell give this PC some much-needed attention in 2017. I'm also pleased it decided to at least offer a pure SSD configuration instead of a hard drive or hybrid drive. For people who prioritize sound and visuals over anything else, the XPS 27 (2017) is an excellent choice.
Pros:
Fantastic 4K UltraSharp display.
Clean design with plenty of ports.
Windows Hello-ready.
Excellent sound system.
Pure SSD option.
Cons:
Gets expensive on the high-end.
AMD GPUs are only OK.
Odd webcam placement.
No pen support.
Wallpaper images utilized in this review are under license from Shutterstock and agsandrew. You can purchase images from that collection here.
Get the Windows Central Newsletter
All the latest news, reviews, and guides for Windows and Xbox diehards.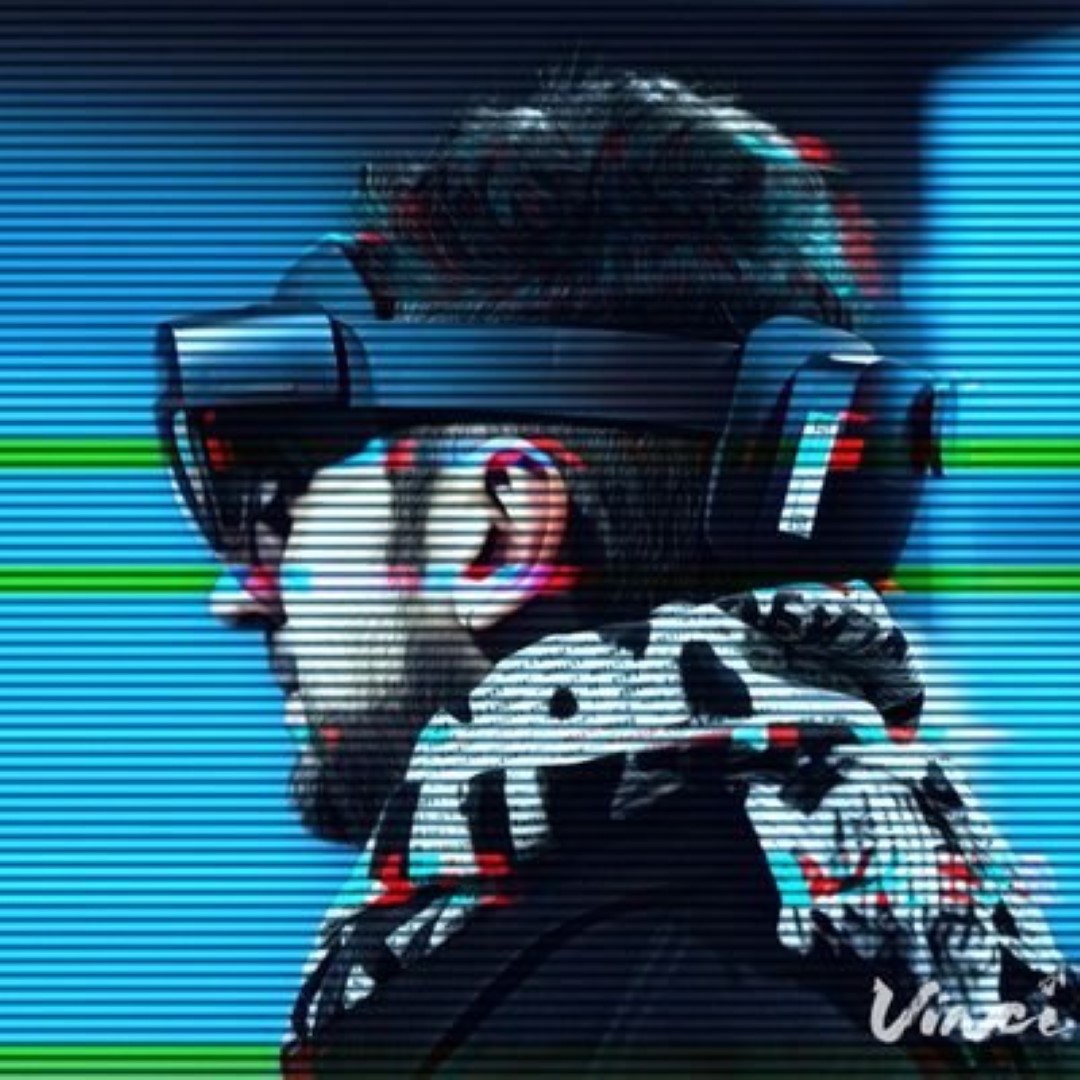 Daniel Rubino is the Editor-in-chief of Windows Central, head reviewer, podcast co-host, and analyst. He has been covering Microsoft since 2007 when this site was called WMExperts (and later Windows Phone Central). His interests include Windows, laptops, next-gen computing, and for some reason, watches. Before all this tech stuff, he worked on a Ph.D. in linguistics, watched people sleep (for medical purposes!), and ran the projectors at movie theaters because it was fun.