Dell XPS 27 7760 review: An awesome VR-ready all-in-one (AIO) PC with a 4K touch display
Dell has upped the hardware in it XPS 27 all-in-one (AIO) PC, and now it's more powerful than ever.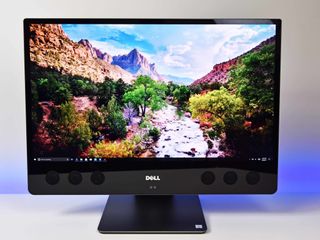 Back in March 2017, I reviewed the Dell XPS 27 AIO, which at the time featured an Intel i7-6700 CPU and AMD R9 M470X graphics. While an excellent computer, at least in that configuration, it did lose to the Microsoft Surface Studio in performance benchmarks.
Dell has now refreshed its sound-thumping XPS 27 with updated processor and graphics, and I'm taking a second look. Here is how it compares to the previous version and why this is one of the best AIOs on the market today.
About this review
Dell supplied the XPS 27 for this review. It features a 4K touch display (3840 × 2160), Core i7-7700, 16GB RAM, 512GB PCIe solid-state drive (SSD) and an AMD RX570 GPU with 8GB of GDDR5 memory.
The starting price for the Dell XPS 27 is $1,399. The unit evaluated for this review costs $2,599.
Adding more power
Dell XPS 27 specifications and what's new
For the most part, Dell is keeping the majority of the same features and the same overall design as the previous edition, but there are a few notable improvements as well.
Dell XPS 27 tech specs
Swipe to scroll horizontally
Category
Dell XPS 27
Processor
7th-Gen Intel Core i5-7400 (6M Cache, up to 3.0GHz)
7th Gen Intel Core i7-7700 (8M Cache, up to 3.6GHz)
Chipset
H170
Internal storage
1TB 5400 rpm SATA hard drive + 32GB M.2 SATA SSD Cache
512GB PCIe NVMe SSD
SSDRAM
8GB or 16GB DDR4 SDRAM at 2,133MHz
4 SoDIMM slots – supports up to 64GB memory
Display
27-inch UltraSharp 4K Ultra HD (3840 x 2160) non-touch display
27-inch UltraSharp 4K Ultra HD (3840 x 2160) touch display
Graphics
Intel HD Graphics 630
Discrete graphics
AMD RX 570 8GB GDDR5
Webcam
HD (720p) with wide, quad-array digital microphones
Windows Hello Compliant infrared facial recognition camera
Ports
Side ports - one USB 3.0 with PowerShare, SD-card reader (SD, SDHC, SDXC, MMC), audio jack
Back ports - four USB 3.0, one HDMI-out, one DisplayPort 1.2, two Thunderbolt 3 (supporting Type-C, DisplayPort, USB3.1, PS), gigabit Ethernet, one audio out
Audio
Ten speaker sound system powered by dynamic amplifiers capable of 50W per channel at < one percent THD coupled with Jack Joseph Puig Signature Series powered by Waves MaxxAudio Pro
Over 90dB SPL tightly controlled over 70Hz to 20KHz
Stereo Power (watts) ~50W per channel at one percent THD
Frequency response ~70Hz to 20 KHz
Power supply
Internal 360W PSU
Dimensions
Touch - height: 17.1 inches (435 mm) / width: 24.6 inches (625 mm) / depth: 3.16 inches (80 mm)
Non-touch - height: 16.9 inches (435 mm) / width: 24.1 inches (613 mm) / depth: 3.2 inches (82 mm)
Weight
Touch - 38.2 lbs (17.3 kg)
Non-touch - 28.7 lb (13 kg)
Chassis
All-in-one constructed of CNC machined aluminum
Dell has cut-back on the hardware options and instead it has two base configurations for the XPS 27. One XPS 27 model is the 4K non-touch with standard Intel graphics, hybrid hard drive and SSD for storage, 8GB of RAM, and a Core i5 processor, which is priced at reasonable $1,399.
The second XPS 27 configuration, tested here, is the high-end one and comes with a 4K touch display, Core i7 CPU, 16GB of RAM, 512GB PCIe SSD and discrete graphics with AMD RX 570 8GB GDDR5.
Compared to the early-2017 model Dell has changed the following in the high-end:
Upgraded CPU to new 7th Generation "Kaby Lake" Core i7
Upgraded GPU from either AMD M470X (4GB) or AMD M485X (4GB) to the more powerful AMD RX 570 (8GB)
Upgraded the SSD from Toshiba THNSN5512GPUK to Samsung PM961
All those changes make the high-end XPS 27 a significantly more powerful PC bumping it from decent graphics to a VR-capable machine.
Preposterous audio
Design and bangin' speakers
As an AIO there is always some compromise compared to a standard tower PC. Specifically, the components are not nearly as powerful and upgrading later is either more difficult or impossible. The tradeoff, of course, is a clean, neat system with a single power plug requiring much less space than a tower.
Materials used in the XPS 27 include CNC-machined aluminum for the chassis. With the touch screen, the XPS 27 is a massive beast at nearly 40 lbs (18 kg). The bottom is also slip-resistant rubber, so the XPS 27 won't shift during use. That's good and bad, because moving it may require two people to help support the display and base. However, you shouldn't have to reposition the XPS 27 often once it's all set up.
The XPS 27 is all about two things. One is the crazy 27-inch 4K (3840 x 2160) IPS display, and the other is the audio capabilities. Let's talk about sound as it's hard to ignore when you first see the XPS 27.
There are eight speakers on the bottom section, in addition to two down-firing ones for a total of 10 speakers. While this insane setup results in large bezel at the bottom of the XPS 27 it's at least worth it for the results. Here is the breakdown of the speaker configuration:
Two tweeters produce clean high notes and crystal-clear voices with lively, yet accurate stereo imaging.
Four full range drivers provide a powerful punch and clear, accurate midrange.
Two passive radiators reinforce the lows, packing the rich, full sound of a larger speaker into the sleek built-in design and provide deep bass.
An additional pair of independent, down-firing full range speakers are tuned to work in conjunction with the stereo drivers to fill the room with sound.
Dynamic amplifiers sense the power used by the driver to adapt known speaker modeling parameters to the content being played and avoid excursions.
Audiophiles may immediately think such a system would pale compared to their custom and expensive home setups. That's not a realistic nor fair comparison, however, and quite frankly it's ludicrous. The question one should ask: Does the XPS 27 sound better than any other AIO PC on the market today? And the answer is resounding yes.
The amount of volume this thing can pump out is incredible with a "comfortable" volume setting at around 10 (out of 100) for normal, everyday tasks.
Dell worked "in coordination with multi-Grammy Award winning producer Jack Joseph Puig" to tune the sound on the XPS 27. That partnership is reflected in the MaxxAudio software, which features Puig's branding.
Those ten speakers can reach over 100 dB, as tested with a digital decibel meter. That reading was with the system volume at 80 percent, and frankly, I could not tolerate it going any louder. Considering each channel has 50W of sound, that result is not too surprising.
The MaxxAudio Software controls the speakers, and users can control the bass, width, and details, and access a full equalizer for customizing personalized sound profiles. It's an awesome array of speakers, and I thoroughly enjoy the audio quality. For an AIO in 2017, Dell certainly set the bar for best-in-class.
Image 1 of 2
Additionally, Dell used far-field speech capabilities (a.k.a. sensitive microphones) from Waves Audio, which let you control Microsoft's digital assistant Cortana from across the room. It worked well enough, and as Microsoft further develops Windows 10 around Home Hub capabilities, the XPS 27 already supports the emerging technology.
Turning to the overall design, the XPS 27 features a USB 3.0 port near the power button on the right for quick access. On the left side are an SD card slot and headphone jack placed for easy usage.
The back of the PC has four more USB 3.0 ports, one HDMI, two USB Type-C with Thunderbolt 3, DisplayPort, Kensington lock slot, and an RJ 45 Ethernet port. There is also an audio-out port for more speakers should you desire them.
Although those two USB Type-C ports support Thunderbolt 3 they do not support an external GPU (eGPU). The XPS 27 rejects the Razer Core eGPU as an option for video games although they system does detect our NVIDIA GTX 1080Ti for some tasks in Windows 10. Ultimately, this could be a software/firmware issue with the Thunderbolt 3 controller as Dell has been slow to support the technology for eGPUs in its XPS line. In the future, we may be able to finagle usage of an eGPU but buyers should not assume it works "as is" right now.
While those ports are not simple to access for everyday use due to the stand, the selection is quite admirable. The HDMI, DisplayPort, and Thunderbolt 3 abilities let users add on more monitors or even use the XPS 27 as a dummy display. That contrasts with the Surface Studio, which only features one DisplayPort and no HDMI or USB Type-C.
Image 1 of 2
The top of the XPS 27 is where the ventilation grill sits for cooling and where fan noise emanates. Under normal operation, the XPS 27 is silent but when gaming or using the AMD GPU you can hear the fans, though they peak at around 50 dB. Fan noise is more of a "whoosh" and thankfully lacks any high-pitch whine.
Overall, the XPS 27 is a sharp-looking PC. And the audio quality through those ten speakers will make a great sound system for anyone in a small apartment, home office or college dorm.
Gloriously high-res
XPS 27 4K display is outstanding
The last time I reviewed the XPS 27 I took Dell at its word that the 4K touch display with near-bezel-less design had good color accuracy. This time, I'm using a color calibration tool to see how good it is.
As it turns out, Dell is not fibbing. The XPS 27 with 4K display has a 100 percent sRGB and 100 percent Adobe RGB color gamut, which is outstanding. Rarely have I seen such results in a screen this size and it helps justify the price point. For those who work in video and photo editing the XPS 27 is a fantastic option.
The included Dell Premier Color app allows shifting between distinct color profiles including Internet (sRGB), Cinema (DCI-P3), Photo (Adobe RGB), HD Video (Rec. 709), and Vibrant (Full), and it's an invaluable tool for graphics pros. There are also custom tuning tools for white balance, contrast and more.
Overall, the color balance, contrast, brightness and touch responsiveness are all excellent with the XPS 27.
Unfortunately, compared to the Microsoft Surface Studio there is no Windows Ink support with the XPS 27. While it is a touch display there is no way to use a pen, which is the driving feature of Microsoft's significantly more expensive – but slightly underperforming – desktop PC.
Weird design
Webcam oddities and Windows Hello
Dell's XPS 13 and 15 line both feature InfinityEdge displays resulting in the webcam being placed below the screen on the lower bezel. The result is the camera looks up and is not very flattering compared to more traditional layouts. Nonetheless, Dell is going for an aesthetic choice here with the razor-thin bezels, and it is not clear how the company might engineer around it.
Despite the many reviews pointing out the camera weirdness, Dell is doubling down with the XPS 27, which features the webcam below the screen. I won't pull any punches here; I don't like the XPS 27 camera at all. The image quality is subpar, and the viewing angle is just as bad as the XPS 13 and XPS 15.
Whether that bothers you depends on how often you use the webcam for conference calls or even Skype. You could, of course, add a third-party camera, e.g., Logitech's 4K BRIO to the top of the bezel, but that takes a bit away from the otherwise sleek design of the XPS 27.
The good news is Dell made the webcam infrared (IR)-capable, with dual-firing IR lights flanking the camera. That means the XPS 27 supports Microsoft's Windows Hello authentication feature that lets you log into Windows 10 just by looking at the display. Despite the odd placement, it works well most of the time, but had it been positioned at the top there would be fewer problems with recognition because you would be right in front of the camera when the computer first wakes.
Now VR-ready
Dell XPS 27 performance
While the earlier XPS 27 featured solid specifications for an AIO Dell has been able to improve upon it significantly with newer and faster hardware.
The result is the high-end XPS 27 is now virtual reality (VR) capable being able to run Oculus Rift or HTV Vive hardware. Microsoft's Mixed Reality Ultra requirements are also met ensuring future compatibility as that system rolls out later this year with the Fall Creators Update.
CPU
Geekbench 4.0 Benchmarks (Higher is better)
Swipe to scroll horizontally
| Device | Single core | Multi core |
| --- | --- | --- |
| Dell XPS 27 (new) | 4,856 | 16,576 |
| Dell XPS 27 (old) | 4,501 | 14,399 |
| Lenovo Y710 Cube | 4,706 | 14,809 |
| Surface Studio (GTX 980m) | 4,414 | 13,738 |
| HP Envy 34 | 4,396 | 14,272 |
| Surface Studio (GTX 965m) | 4,200 | 13,335 |
| Lenovo IdeaCentre AIO 520S | 4,036 | 7,760 |
It is quite evident that the quad-core i7-7700 is a more powerful CPU compared to the previous i7-6700 version with about an 8 percent increase in Geekbench for single core and 14 percent for multi-core. While not a huge change, more power is always welcomed.
GPU
Geekbench 4.0 OpenCL (higher is better)
Swipe to scroll horizontally
| Device | GPU | Compute score |
| --- | --- | --- |
| Dell XPS 27 | AMD RX 570 | 106,555 |
| Dell XPS 27 | AMD R9 M470X | 57,654 |
| Dell XPS Tower SE | GTX 1070 | 178,170 |
| Lenovo Y710 Cube | GTX 1070 | 140,823 |
| Surface Studio | GTX 980M | 85,580 |
| Surface Studio | GTX 965M | 53,685 |
| Lenovo IdeaCentre AIO 520S | Intel HD 620 | 16,663 |
Turning to the GPU using Geekbench we see a massive, near doubling in graphics performance with the newer AMD RX 570, which also increases the video memory from 4GB to 8GB. The XPS 27 is also now clearly ahead of the high-end Microsoft Surface Studio with its GTX 980m GPU.
For those who prefer NVIDIA, the AMD RX 570 seems to fall between a GTX 1050Ti and a GTX 1060 for performance.
PCMark
PCMark Home Conventional 3.0
Swipe to scroll horizontally
| Device | Score | Comparison |
| --- | --- | --- |
| Dell XPS 27 (new) | 3,820 | Better than 79 percent of all results |
| Dell XPS 27 (old) | 3,661 | Better than 75 percent of all results |
| Lenovo Y710 Cube | 4,019 | Better than 84 percent of all results |
| XPS Tower SE Core i5 | 3,420 | Better than 67 percent of all results |
| Surface Studio 980M | 3,281 | Better than 67 percent of all results |
| Lenovo IdeaCentre AIO 520S | 2,454 | Better than 34 percent of all results |
The PCMark Home Conventional test takes a bunch of your hardware and determines how well it works together while performing some everyday tasks. The newer XPS 27 sees an overall increase in performance and comes out well ahead of most PCs in this class.
SSD
CrystalDiskMark (Higher is better)
Swipe to scroll horizontally
| Device | Read | Write |
| --- | --- | --- |
| Dell XPS 27 (new) | 2,249 MB/s | 1,464 MB/s |
| Dell XPS 27 (old) | 1,360 MB/s | 538 MB/s |
| Surface Studio 1TB | 1,327 MB/s | 512 MB/s |
| Lenovo Y710 Cube SSD | 482 MB/s | 196 MB/s |
| Lenovo Y710 Cube HD | 183 MB/s | 133 MB/s |
| Dell XPS Tower SE (HDD) | 133 MB/s | 150 MB/s |
| Lenovo IdeaCentre AIO 520S | 102.1 MB/s | 95.84 MB/s |
Swapping out the mediocre Toshiba SSD for the Samsung PM961 ("960 EVO") is a clear winner. The 512GB PCIe NVMe SSD is one of the top performers on the market, and it gets to strut its stuff in the XPS 27 with excellent read and write speeds.
Finally, for 3DMark Time Spy 1.0 the new XPS 27 does quite well earning a score of 3,471 putting it ahead of 36 percent of all PCs. While not a huge number for gamers it just edges out the 3,362-score required for a Gaming PC and HTC Vive and Oculus Rift minimum specifications. Compared to the previous AMD M479 (score of 1,519) and that new AMD RX 570 is quite a performer.
Where you see a real improvement, however, is in gaming. Comparing Gears of War 4 across several PCs in this class and suddenly this new XPS 27 is much more exciting:
Gears of War 4 (UWP)
Swipe to scroll horizontally
| Device | GPU | Resolution | Graphics presets | Average frame rate |
| --- | --- | --- | --- | --- |
| XPS 27 | RX 570 | 1920 x 1080 | Med (V-sync off) | 95 FPS |
| XPS 27 | R9 M470M | 1920 x 1080 | Med (V-sync off) | 43 FPS |
| Surface Studio | GTX 980m | 1920 x 1280 | Med (V-sync off) | 70 FPS |
| Surface Studio | GTX 965m | 1920 x 1280 | Med (V-sync off) | 42 FPS |
The XPS 27 with discrete AMD graphics now skirts the barrier between high-end PC and entry-level gaming. That's very impressive for a modern all-in-one computer.
Best AIO for 2017
Conclusion: XPS 27 brings its sound and fury to the game
When I last reviewed the XPS 27 six months ago, I came away impressed. The feature draws with Dell's premium AIO are clearly the dazzling 4K display and crazy audio system, which thankfully go untouched in this refreshed model. The downside for the early-2017 edition was the average system performance, which while good was never extraordinary. That's now all changed and it makes recommending the XPS 27 very easy if you have the cash.
While dropping $2,600 on a PC is a significant investment, compared to the top configuration of the Microsoft Surface Studio ($4,199) the XPS 27 looks like a bargain. Sure, the Surface Studio has more internal storage (with a slower spinning drive) and more RAM, but both of those can be upgraded with the XPS 27 if you want to remove the back panel.
Moreover, the XPS 27 has display-in and various display-out abilities including Thunderbolt 3 support through its Type-C port giving it that extra nudge for future proofing. I also really enjoy having the SD card slot on the side of the display for quick access compared to the Surface Studio's, which is in the rear.
Of course, people should be buying the Surface Studio for its inking abilities, something that is apparently missing with the XPS 27, which is a shame.
For something less expensive than the Microsoft Surface Studio or Dell XPS 27 the HP Envy 34 AIO is a great choice with a unique, curved display that just shy of $2,000. Even cheaper is the entry-level XPS 27 for $1,399, which gets you the same speakers and design, but a slower processor and no GPU.
Putting all of that to the side is the jaw-dropping performance with the high-end XPS 27. The XPS 27 is the first AIO that pushes into the entry-level gaming category including support for VR and Windows Mixed Reality Ultra. Besides being an excellent machine for editing photos and videos, you can comfortably play some first-person shooter games (FPS) when taking a break.
Perhaps the one shortcoming to the XPS 27 is the design. While I think the giant chin is worth the tradeoff I could see others thinking it is less elegant looking when compared to some other AIOs including Dell's own Inspiron 27 7775. That's a fair criticism, but also entirely subjective and frankly one that most people can live with – after all, it's about the experience that matters, and Dell nails that here.
As of now, I'm going to swap out my Surface Studio for this XPS 27 as my daily work PC. If you're in the market for a performative computer and you don't need Windows Ink, then the XPS 27 7660 should be in your top three considerations.
Pros:
Outstanding 4K touch display.
VR and Mixed Reality-ready due to solid GPU.
A great port selection including USB Type-C.
Best audio in this class by a mile.
Fast internal storage.
Cons:
Expensive and can't upgrade GPU.
No Windows Ink support.
Lacks eGPU support for Thunderbolt 3 ports.
Odd web camera placement.
Get the Windows Central Newsletter
All the latest news, reviews, and guides for Windows and Xbox diehards.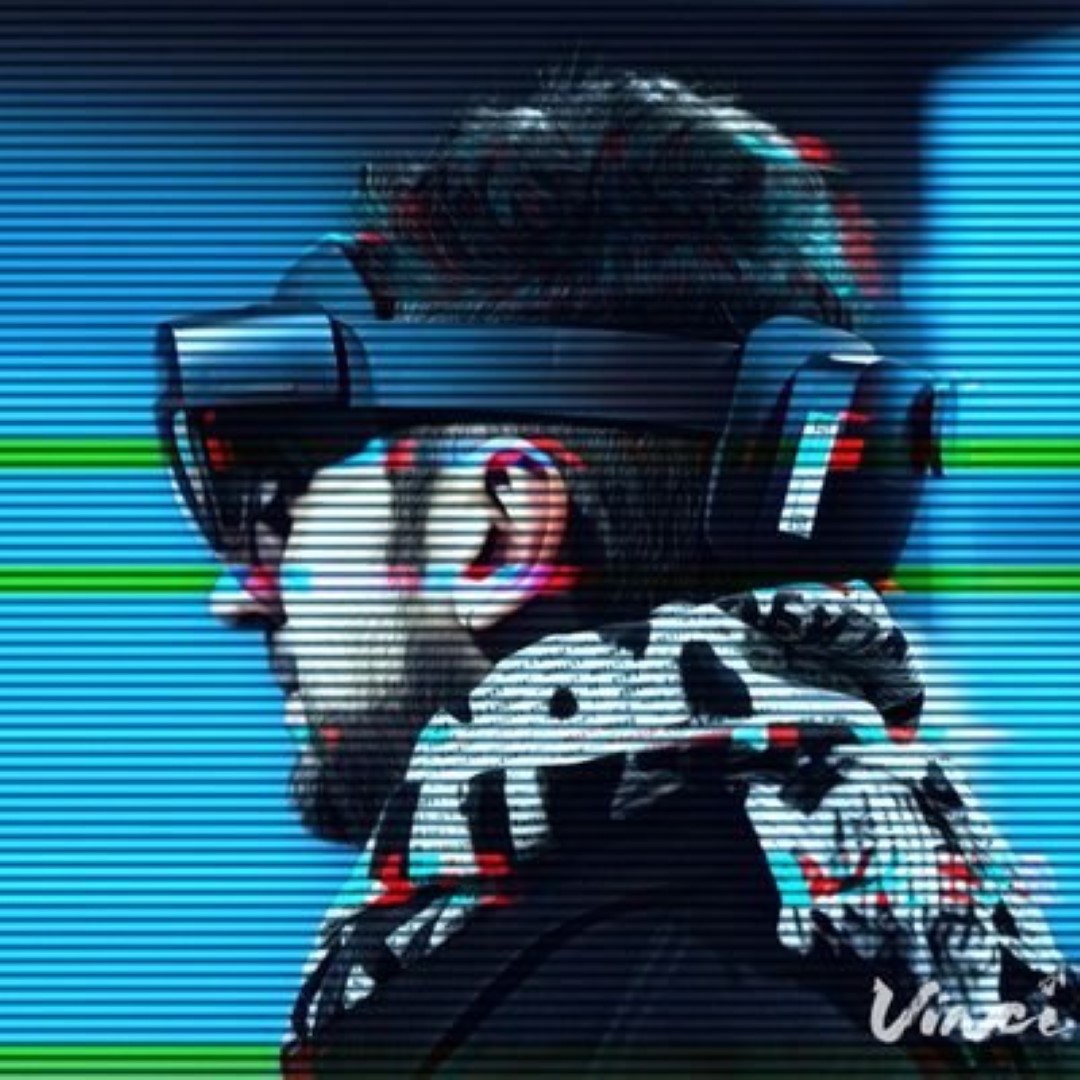 Daniel Rubino is the Editor-in-chief of Windows Central, head reviewer, podcast co-host, and analyst. He has been covering Microsoft since 2007 when this site was called WMExperts (and later Windows Phone Central). His interests include Windows, laptops, next-gen computing, and for some reason, watches. Before all this tech stuff, he worked on a Ph.D. in linguistics, watched people sleep (for medical purposes!), and ran the projectors at movie theaters because it was fun.