Destiny: The Taken King highlights this week's Deals with Gold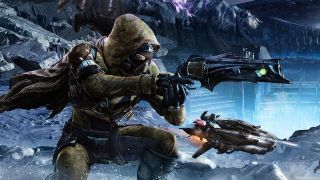 This week's Deals with Gold promotion sees heavy discounts on Destiny: The Taken King for the Xbox One and Xbox 360. Forza Horizon 2 add-on pack is also seeing a 60% discount and is on sale for $46.80. Here's what's on sale this week.
Xbox One
Xbox 360
The deals are valid through 25 July. Interested in picking up any of the games on sale? Let us know in the comments.
Forza horizon for all those stuff a cool 20$

The Forza Horizon 2 dlc pack is well worth it if you don't already own all of it. I don't think anything in this weeks Deals with Gold appeals to me unless they make Forza Horizon on Xbox 360 (also on Deals with Gold) backwards compatible

Preorders for the latest Destiny expansion coming out in Septemeber are not yet available on Xbox Live yet they are on the PSN. WTF??

I passed on Destiny simply because it was a rinse and repeat grinder to begin with. I heard it got better with updates and considered getting it. Then they pulled a World of Warcraft move by charging full game price for the DLC. Unless Destiny is free with Games with Gold or dirt cheap, I'm passing. This is neither.

Agreed. I spent way too much on the original plus season pass for the first two DLC's (~$90) only to have them cripple my experience when The Taken King came out months later. And now, they're still charging way too much for that add-on. And who knows, once you buy that, they may disable half of its functionality when the next version comes out. I'll continue to pass until they can provide just TKK for $10.

you'remissing out, Destiny is excellent

No One said is was not excellent. They like, I are irrated over their Pricing structure, so we decided to Bypass the expansion. PLenty of other games out there to drop my money on then Desinty's Rise and Repeat WoW System.

The GTA items are all wrong. It's just the cards that are on sale, not the game + card. I was excited to finally pick up GTA V at a reasonable price (A 2-3 year old game should not still be $60), but nope. Not happening.

Hope Taken King will be $5 eventually.
Windows Central Newsletter
Get the best of Windows Central in in your inbox, every day!
Thank you for signing up to Windows Central. You will receive a verification email shortly.
There was a problem. Please refresh the page and try again.