Forza Horizon 5 preview: This brilliant racing game can't come soon enough
Forza Horizon 5 might deliver on all its promises, if the full game meets this level of quality.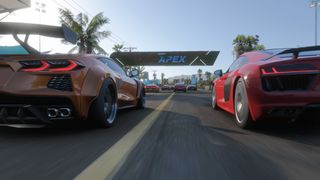 (Image credit: Windows Central | Xbox Game Studios)
When Forza Horizon 5 was initially announced, I wasn't expecting it to almost immediately become my most anticipated game of the year. Despite my general lack of interest towards the racing genre, the formula that Playground Games was evolving with FH5 sank its teeth into my brain until I found myself in charge of all Forza Horizon 5 coverage at Windows Central. In a similar fashion to its predecessors, Forza Horizon 5 is not just another racing game.
When I was offered the opportunity to preview a slice of Forza Horizon 5 for a week, I was filled with a familiar sense of reservation born of high levels of excitement. Would FH5 be the game I wanted it to be? Now, I'm ecstatic to conclude that Playground is delivering on all its ambitious promises, and even exceeded my expectations going in. If the full campaign and online content meets the same level of quality I saw in the preview, Forza Horizon 5 will set the bar for the best racing games you can play.
Stunning visuals and a gorgeous world
Forza Horizon games have always impressed with their open worlds and class-leading visuals, but the jump in quality from Forza Horizon 4 to 5 was shocking to the point of being almost unbelievable. Playing Forza Horizon 5 on Xbox Series X, however, showed that these graphical gains are no joke. Upgraded textures and lighting quality spearhead a huge jump in visual fidelity over its predecessor, making FH5 one of the best looking games in the world. FH4 was (and is) by no means a bad-looking game, but FH5 is comfortably superior.
Forza Horizon 5 looks excellent even stripped of HDR and compressed into lower-resolution still images, and the experience when actually playing is on another level. I constantly found myself stopping to admire the views and took far too many pictures during my time with Forza Horizon 5. It's not enough that Playground elevated their game when it came to graphics, however, as they also designed a diverse world that fully takes advantage of it.
Forza Horizon 5's map is set in Mexico, and features 11 varied and absolutely breathtaking biomes. Each area of the map features its own personality, and it seems that there's something brand-new to see around every corner. I went on a road trip through a small section of FH5's world, and had a blast for the entire length of considerable time just exploring this vibrant world. It's also massive, with a ridiculous amount of ground to cover in even the fastest car.
Source: Windows Central | Xbox Game Studios
You'll understandably spend a lot of time in Forza Horizon 5 moving at a high speed, which is when the improved draw distance (being able to see farther in the distance) and better lighting make a huge difference. When you slow down by even a little, though, is when the exceptional texture work Playground has done to make this world feel real jump out at you. From the ground surfaces (historically ignored in racing games) to environmental details like foliage, rocks, and landscapes, everything in FH5 looks crisp and realistic.
I can't imagine the full game will feature wildly different visuals, so I'm comfortable saying Forza Horizon 5 is going to make waves for its sheer beauty when it releases later this year.
Source: Windows Central | Xbox Game Studios
Performance, too, was practically flawless. Forza Horizon 5 lets you choose from two modes on Xbox Series X|S (while PC players will get more settings and options), with Quality and Performance. I played for several hours in both modes, and I honestly struggled to tell the difference a lot of the time. Quality mode ostensibly sacrifices performance for greater visuals, and plays at a 4K resolution and 30 FPS. Performance mode, on the other hand, trades some visual settings for smoother performance, playing at the same 4K resolution and 60 FPS.
The above pictures of the Ford Bronco are taken in either Quality mode or Performance mode, and they look practically identical. Even when playing the game, the differences were minor. Performance mode featured slightly worse shadow detail and lighting quality, while pop-in for textures was a little more noticeable. Still, it looked incredible enough that I never questioned the compromise I was making for 60 FPS.
Quality mode, on the other hand, offers the best visual fidelity on Xbox Series X at the expense of frames. It also adds ray tracing to Forzavista, rendering your cars in unparalleled detail and realism. Once again, I could barely tell the difference versus Performance. While apparently playing at 30 FPS, Quality mode still felt surprisingly smooth and fast, with nary a dropped frame anywhere. I'd be perfectly happy with either one of these modes, so it really comes down to which one you slightly prioritize over the other: quality or performance?
You can check out some additional new screenshots of Forza Horizon 5 in action below.
Image 1 of 7
Expected gameplay with surprising improvements
Forza Horizon 5's preview featured approximately one hour of campaign content, with one major caveat: When I reached the end of the story content or left the game, my progress would be lost. This meant I had very limited access to FH5's story features, and had to explore the full world of Mexico without most of the races and events on the map. Still, the little I did get to play (over and over, I might add), showed that Forza Horizon 5 wants to offer a more personal story without taking away players' choices and freedom.
Even the first hour or so of Forza Horizon 5 features plenty of in-game cinematics, loveable characters with great voice acting, and the hint of a wider journey to become the greatest racer in Mexico. The looks I got into how Playground wants to hand players the keys to Forza Horizon 5 (and its massive list of cars) were also promising, as the accolades program means you get rewarded no matter what you do.
Completing races, exploring the map, taking pictures, growing your car collection, and more all contribute towards accolades, which reward points. I only had access to one category of accolades (out of dozens) and I was still easily able to build up the required number of points I needed to progress.
I'm confident that Forza Horizon 5 will feature an enjoyable campaign, but I'm also curious to see how various systems like accolades translate to long-term reward for playing the game. Forza Horizon 5 actively seeks to encourage new players to join the game (besides additional accessibility settings and difficulty options), too, but the first hour introduced a decent amount of mechanics in relatively short order, which might be marginally overwhelming to the uninitiated.
Source: Windows Central | Xbox Game Studios
When it comes to racing, Forza Horizon 5 looks like more of the same at first. However, even here Playground seems to have made big strides over its predecessor. Cars feel like they possess more weight, and you can be more confident about what your car will do when rounding a corner or stomping on the brakes. This makes sense, as Playground has invested a significant amount of time in rebuilding Forza Horizon's suspension, braking, and tire physics systems.
This has also translated to car upgrades, which considers the new "Offroad" stat for cars. There are thousands of new performance upgrades players can use to tinker with their cars, including all-new tires, engine swaps, aero and body upgrades, rim options, and much more.
These kinds of quality-of-life improvements and feature additions can be found absolutely everywhere in Forza Horizon 5, such as the expanded and more inclusive character creator (which now features prosthetic limbs and identity options), a more accessible UI, and much more. It's clear that Forza Horizon 5 is far more than just a new map, and Playground has made it clear this is its most ambitious game of all time. In fact, Playground fully intends to continue improving Forza Horizon 5 over time with new improvements, fixes, content updates, temporary and permanent changes to its world, and more.
Forza Horizon 5's gameplay feels familiar to veterans of the series, but also makes smart decisions to create a more accessible experience for newcomers. There are also plenty of welcome changes for the Forza Horizon community. Sadly, these improvements do not include 720 or 900 degrees of rotation for the steering animation, or individual license plates for each car (sorry).
A question of online and creation
It seems almost certain that Forza Horizon 5 will nail the core and singleplayer gameplay experiences when it releases later this year, but there's one huge section of the game that was not playable during my preview: absolutely everything online. Online has become increasingly important in Forza Horizon games over the years, culminating in FH4 adding brand-new online features and content through its Series updates and Festival Playlist.
In Forza Horizon 5, Playground has made many claims about how online has improved, and has even shown off some of it. The online world is supposed to be more connected and open than ever before, with new tools to connect strangers to casual and cooperative game modes like Horizon Arcade (open-world minigames) and Horizon Tour (player versus AI casual races). Competitive game modes are more accessible now, with marked improvements across the board, including to The Eliminator Battle Royale. The Festival Playlist has been redesigned, will be present from day one, and will inject fresh content in FH5 for years to come.
Despite all of this, I'm not sure how it all comes together in Forza Horizon 5. This will have to wait until our full review, but the changes that Playground has revealed appear to be great choices.
I also can't speak to FH5's creative improvements, either, both because they're often connected online and because I lacked the ability to save things. This means I was unable to customize or paint my cars or tinker with the new EventLab suite of creative tools. EventLab, especially, could be a massive deal for Forza Horizon 5 if it works as advertised, but we've not seen a ton of the new feature. Presumably, EventLab (which now includes Super7 and Route Creator), will let players use developer-like tools to design, create, and edit game rules for custom races, events, and much more.
I can't wait to get my hands onto EventLab. If Playground has delivered a compelling collection of abilities and options, EventLab could provide years of fresh and unique content to Forza Horizon 5 from the community. Playground has even claimed that popular and high-quality EventLab creations could be featured in the weekly Festival Playlist, highlighting another way to engage players over time.
Forza Horizon 5 exceeded my expectations when it came to visuals and core gameplay, so I can only hope that it's the same case with the online and creative portions of this epic open-world racer.
Forza Horizon 5 can't come soon enough
As my time with Forza Horizon 5's preview came to an end, my excitement for the full game did nothing but go up. Playground has blown me away with everything they've shown so far, and the tiny segment of FH5 I had access to offered everything I could have asked for. Forza Horizon 5 is a love letter to car lovers, racing game fans, explorers and creatives, and (most notably), the extensive Forza Horizon community.
Of course, Playground still has a lot to prove with the online and multiplayer half of Forza Horizon 5, how the game will be supported long term, and how polished the full game will be. FH5 was astonishingly polished for me (besides some very minor visual glitches and one audio bug), but my access was harshly limited. While I was impressed by the story content I did get to play with, I'm also curious to see how the complete campaign preserves player choice without becoming confusing.
The foundation is here to become one of the greatest racing games of all time, and Playground Games and Xbox Game Studios possess the experience and talent necessary to cross the finish line with a victory. Truly, Forza Horizon 5 cannot come soon enough.
Forza Horizon 5 officially releases on Nov. 9, 2021, (Nov. 5 for those with early access) for Xbox Series X|S, Xbox One, PC, and Xbox Game Pass. Forza Horizon 5 is now available to preorder, with multiple editions from which to choose.
The bar is being set
Forza Horizon 5 (Preorder)
An epic adventure

Forza Horizon 5 is the latest project from Playground Games and continues the epic Forza Horizon adventure with a new roster of amazing cars and a brand-new location to explore: Mexico. After previewing Forza Horizon 5, it looks like this ambitious game may actually deliver on all of its promises.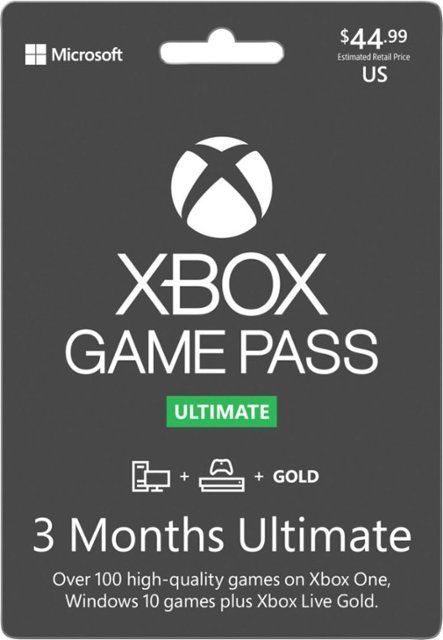 Vrooms included
All your gaming needs, in one subscription

Is the Xbox Game Pass Ultimate the best value in all of gaming? It's possible. Ultimate bundles your Xbox Live Gold subscription, an Xbox Game Pass subscription for both Xbox consoles and Windows PCs, and Xbox Cloud Gaming for on-the-go. Forza Horizon 5 will be available through Xbox Game Pass day one, including on consoles, PC, and the cloud.
Get the Windows Central Newsletter
All the latest news, reviews, and guides for Windows and Xbox diehards.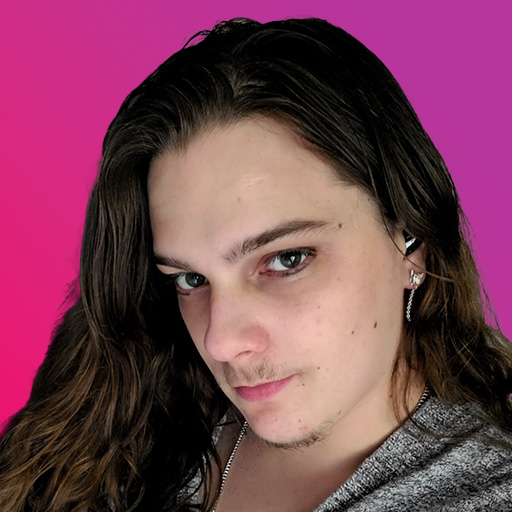 Zachary Boddy (They / Them) is a Staff Writer for Windows Central, primarily focused on covering the latest news in tech and gaming, the best Xbox and PC games, and the most interesting Windows and Xbox hardware. They have been gaming and writing for most of their life starting with the original Xbox, and started out as a freelancer for Windows Central and its sister sites in 2019. Now a full-fledged Staff Writer, Zachary has expanded from only writing about all things Minecraft to covering practically everything on which Windows Central is an expert, especially when it comes to Microsoft. You can find Zachary on Twitter @BoddyZachary.