From nursing to gaming: How a breastfeeding cushion is the one gaming accessory I can't live without
Nurture your gameplay with this surprising life hack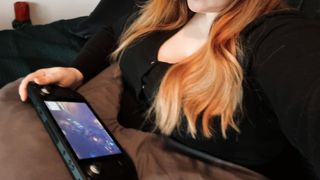 (Image credit: Jennifer Young Windows Central)
One of the most common conversations I have with fellow gamers over the age of thirty, is just how uncomfortable gaming can be over long periods. Those carefree days of contorting into pretzel-like shapes while playing Spyro the Dragon are long gone. Nowadays, spending hours at a console or gripping a handheld like the Steam Deck or Nintendo Switch can result in discomfort and aching forearms and lower back. It's a stark reminder that getting older isn't all fun and games.

The solution to my problems only emerged just after the birth of my second child in 2020. Pregnancy was an odd time for me; while most expectant mothers get cravings and food aversions, I became averse to gaming. I went as far as selling my Xbox One S when I initially went on maternity leave, believing that my gaming days were behind me. At that time, I couldn't have cared less.

However, when that tiny bundle of joy finally made his entrance, so did my intense cravings for coffee and the desire to vanquish demons in the digital realm. Hades had just dropped on the Nintendo Switch and looked fun, but gaming remained a secondary consideration with a newborn seemingly attached to my breast 23.5 hours a day. Despite the challenges, I persevered, seizing fleeting moments when my newborn dozed off, and Hades became a lifeline, keeping my sanity intact during those couch-bound nursing marathons.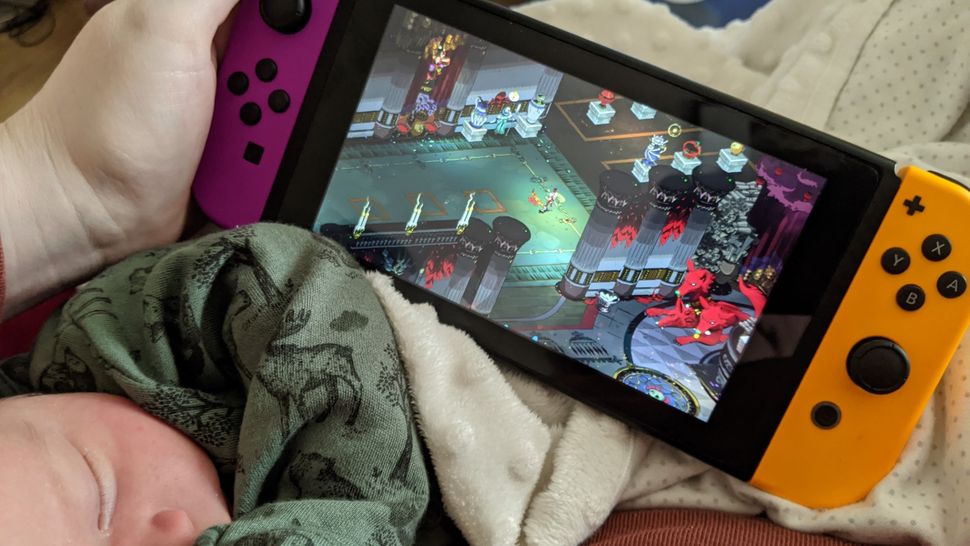 The breastfeeding cushion, the hero I needed.
Before this becomes a lengthy chapter in my autobiography about how having a baby reignited my passion for gaming, I'm going to get to the point. I was able to multitask nursing and gaming with a remarkable $25 solution I found on Amazon.

This unassuming but highly versatile item comes in various forms, often referred to as breastfeeding cushions or orthopedic pillows, and they all share a common goal: sitting on your lap and elevating your resting arm position. The result? Saving you from the dreaded backaches and forearm strains that can plague prolonged nursing (and gaming) sessions. They are much cheaper here in the UK, but I found a similar version here.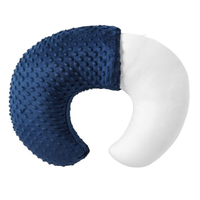 Nursing pillow and positioner | was $29.99 now $26.99 at Amazon

A simple and versatile pillow that will save your forearms from strain and put you in a comfortable position for gaming. Whether gripping an Xbox controller or playing the Steam Deck, you can easily play with this unexpectedly essential gaming accessory.
Beyond babyhood: I'll never put down the pillow
My son is long past the feeding stage now, but the pillow remains a staple in my household. In fact, we now have three of them in the house. My partner witnessing the benefits of the pillow purchased himself one to rest his Xbox controller on while playing, and then we bought a third for upstairs when I'm playing the Steam Deck in bed. The Steam Deck, as remarkable as it is, bears the weight of its own design, and extended gameplay becomes a breeze thanks to the essential support of the pillow.

You really have to try it for yourself to see how comfortable it is, but if purchasing a nursing pillow for the joys of gaming is too unconventional for you to believe,there's a company that has already recognized the value of this idea. Regrettably, I wasn't the first to stumble upon the gaming potential of these pillows, so I won't be reaping any financial rewards from my discovery. However, Valari had the foresight to recognize the benefits, and they offer an official gaming pillow for those looking to elevate their gaming comfort to the next level.
Valari: An official gaming (totally not breastfeeding) pillow
Image 1 of 2
Valari, much like my own discovery, transformed the notion of a gaming pillow during the lockdown period. The creator's journey began by using their wife's nursing pillow for gaming and quickly realizing its potential for improvement, with a need for better firmness and, let's be honest, a touch of added coolness.

Unlike standard nursing pillows designed to cradle a baby's weight, Valari's gaming pillow features a much firmer filling tailored explicitly for gaming purposes. These pillows also come in a range of robust and stylish covers. If you're seeking a more "official" gaming accessory, you'll be pleased to know that Valari has graduated from Kickstarter and is now available for purchase on Amazon. While they may come at a higher price point compared to standard breastfeeding cushions, the Valari pillow boasts exceptional quality and firmness. Think of it as the Elite Controller of the nursing pillow world.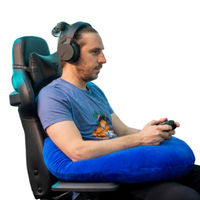 The Valari Gaming Pillow | From $59 on Amazon

Promoting better posture, reducing neck back and shoulder strain, the Valari pillow takes the humble nursing pillow and makes it a pro gaming accessory in a variety of different colors and designs.

Also available: Valari (Use code XB2 for 15% off)
Valari also has its own official website here that offers a slightly wider range of designs if you are looking for something particularly unique. In fact, our Editor Jez Corden owns a couple of these pillows and has a discount code to share if you purchase directly through the Valari website. Using code XB2 will get you 15% off.
The one accessory I cannot live without
Whether you go for a basic nursing pillow to try out the method, or dive straight into the world of luxury gaming pillows, I can guarantee you that this is the one gaming accessory that will change your life. What started as an unexpected revelation in my parenting journey has now evolved into a testament in gaming innovation. Consider giving it a try, you will not regret it.
Get the Windows Central Newsletter
All the latest news, reviews, and guides for Windows and Xbox diehards.
Jen is a News Writer for Windows Central, focused on all things gaming and Microsoft. Anything slaying monsters with magical weapons will get a thumbs up such as Dark Souls, Dragon Age, Diablo, and Monster Hunter. When not playing games, she'll be watching a horror or trash reality TV show, she hasn't decided which of those categories the Kardashians fit into. You can follow Jen on Twitter @Jenbox360 for more Diablo fangirling and general moaning about British weather.