Zelda-like PC games that ease Tears of the Kingdom jealousy
Games filled with exploration, strong combat, and puzzles.
(Image credit: miHoYo)
It's been over six years since The Legend of Zelda: Breath of the Wild was released and hugely impacted the gaming world. Now, the sequel officially launches tomorrow exclusively on Nintendo Switch, which might make some PC gamers feel left out of the fun. Fortunately, there are several Zelda-like games on PC that can help fulfill the same adventurous craving.
I'll start by listing the best PC games that are the most similar to Zelda gameplay and then branch out to games that feature similar attributes like exploration or creative gameplay.
Diablo 4 Server Slam
While not anything like Zelda games, it would be remiss of me not to mention that the free Diablo 4 Server Slam beta starts the day that Tears of the Kingdom releases. So if you're looking for something to play on PC, you really ought to check it out.
Diablo 4's story focuses on the fact that Lilith, the hellish Queen of the Succubi, has been summoned to sanctuary thanks to a cult ritual. She has devilish plans, and it's up to you and other players to stop her and her hordes. This is a hack-and-slash action RPG where you can play as a specific class of character and customize their skill tree. Dive into dungeons, fight demonic forces, and work with other players online to keep everyone safe.
If you need additional help, you can check out our guide on how to download the Diablo 4 Server Slam beta. The Server Slam starts May 12 at 8 pm BST and goes until May 14 at 8 pm BST. Jump in for free while you can!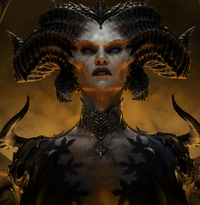 Diablo 4: Ultimate Edition | See at Battle.net
The Ultimate Sacrifice from your wallet to our Blessed Mother, the Ultimate Edition of Diablo 4 comes with a bunch of cosmetics, the Premium Battle Pass and 20 tier skips for you to enjoy once the full game is released.
Genshin Impact
You might recall that this was the game that the internet hated pre-release because fans felt it looked too much like a Zelda rip-off. There was even that crazy person who smashed their PS4 because they were so angry about it. However, the game ended up being a success at launch and is still wildly popular today. While there are definitely some similarities between it and the latest Zelda adventures, there are also extreme differences.
You take on the role of one of two twins and then wake up in the magical world of Teyvat. Here you discover a little sprite named Paimon who acts very much like Navi from Ocarina of Time, explaining details to you and leading you on to your next objectives. Within a short amount of time, you can acquire additional characters for your team, each of which wields an elemental form of magic that can be used to take down enemies or interact with the vast world. There are plenty of puzzles to solve and curious things on the horizon that will make you want to go exploring. What's more, this game frequently receives large updates to keep things fresh and interesting.
Genshin Impact is absolutely free to download, and as is often the case with these kinds of games, there are several optional microtransactions options that make it possible to get stronger weapons or characters. However, you do not need to spend any money in order to enjoy this adventure.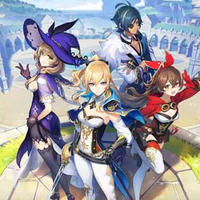 Genshin Impact | Download free at Genshin Impact
Explore a magical world while playing as several different characters who each have their own unique elemental abilities. There are plenty of secrets to discover and enemies to defeat in this free game.
Tunic
It's very easy to point to this popular action-adventure game as a Zelda-like since the isometric viewing angle and cartoony art style clearly pay homage to older Zelda titles like Link's Awakening. However, Tunic isn't just a Zelda clone; it makes a name for itself in its own right. And don't let the cutesy art style fool you; this is a very challenging game.
Players step into the role of a little fox who goes adventuring around a land filled with ruins. The goal is to dive into dungeons and locate three mystical keys that can be used to unlock another fox who is trapped in a crystal prison. The fox soon acquires a shield and sword and then must solve puzzles and beat back enemies while fulfilling his overall mission. It's beautiful visually and takes about 12 hours on average to beat.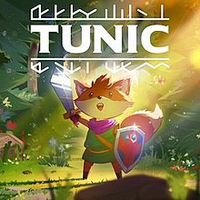 A fox awakens on a mysterious shore and is soon tasked with freeing another fox trapped in a crystal prison. He'll need to fight through enemies, solve puzzles, and dive into dungeons to be successful.
Oceanhorn: Monster of the Uncharted Seas
It's easy to tell within a quick glance that Oceanhorn: Monster of the Uncharted Seas looks and plays very much like classic Zelda games. The story follows a young man whose father disappeared. He must go on his own adventures, diving into dungeons, sailing the sea, and breaking pots on his quest to find the monstrous Oceanhorn and defeat it.
While this game is an isometric action-adventure RPG, the sequel is a more traditional open-world adventure. However, Oceanhorn 2 is not yet available for PC. Hopefully, that will change in the future.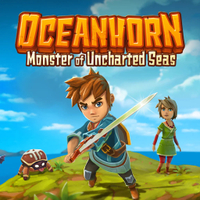 Blossom Tales: The Sleeping King
The awesome thing about Blossom Tales: The Sleeping King is that developer Castle Pixel, LLC makes it very clear that this game is paying homage to classic Zelda games like A Link to the Past. There is tongue-in-cheek dialogue that playfully references iconic moments in Zelda games, and the game doesn't take itself too seriously.
That being said, it still does provide a magical adventure in its own right. As told by a grandfather to his children, a child named Lily is knighted in the kingdom of Blossom and must repeatedly thwart the king's evil brother. As with any classic Zelda adventure, Lily dives into dungeons, fights challenging bosses, discovers ways to increase her health, and acquires new tools to help her explore further. It's a fantastic game that any Zelda fan will appreciate.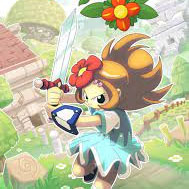 Blossom Tales: The Sleeping King | See at Steam
The kingdom is in danger thanks to the king's no-good brother and his evil schemes. Play as Lily, the newly knighted heroine as she travels around a magical world diving into dungeons and fighting baddies.
Immortals Fenyx Rising
Immortals Fenyx Rising feels like a more playful version of Assassin's Creed Odyssey, where the focus is on a playful, magical world rather than a realistic, gritty one. Many of the same mechanics and menus are utilized.
As the titular main character, Fenyx, you discover that the ancient Greek gods have all been cursed by Titan the Typhon. There are many ways in which it feels similar to Breath of the Wild. It's up to you to explore the magical world, solve puzzles, dive into shrine-like dungeons, and save the four Greek gods asking for help.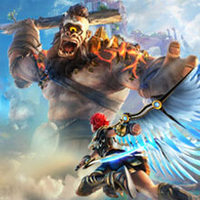 Immortals Fenyx Rising | See at Steam
The ancient Greek gods have all been cursed and its up to you to solve their problems for them. Travel around a vibrant world defeating enemies, gathering better equipment, and taking on powerful bosses.
Psychonauts 2
Psychonauts 2 is one of my favorite games of all time and one that really didn't get the attention it deserved when it launched. Unlike the open-world Tears of the Kingdom, this is a linear story, but like Zelda, it's jam-packed with exploration, surprising discoveries, and some of the most creative level designs ever created.
A young boy named Raz has finally become a Psychonaut, basically a psychic spy who delves into other people's minds in order to gather information and unblock other people's mental struggles. Something nefarious is going on, and it's up to him to learn as much as he can so as to put a stop to someone's evil plans. You'll be treated to some of the most mind-bending imagery and unique puzzles you've ever seen while playing through this adventure.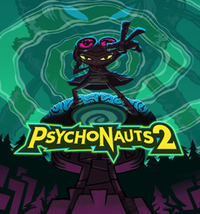 This is an insanely creative 3D platformer with rich plot. Explore the highly stylized world while playing as Raz and diving into people's minds. You'll have to use all of your mental ability to take down an evil psychic villain.
Elden Ring
Many people have said that Elden Ring is like a much more challenging Zelda-like open-world adventure, and in many ways, they are right. Both include a vast magical world that will make you want to run after the horizon simply to get a good look at a mysterious structure in the distance. You can grow stronger over time and learn more about the deep lore created by George R.R. Martin (his books were adapted into the Game of Thrones series).
Players take on the role of the Tarnished, an individual tasked with uniting the broken fragments of the powerful Elden Ring. Various demigods hold the pieces and must be destroyed, but they won't go down easy. This is a very difficult game that will test your reflexes and gaming skills. But it's very rewarding for those who like a challenge.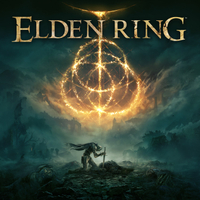 Arise Tarnished and set about collecting the shattered parts of the Elden Ring so you can become a powerful being known as the Elden Lord. Enemies are extremely difficult, but the world is beautiful and the game can be very satisfying.
The Witcher 3: Wild Hunt
This is not only the third main installment in the Witcher series but also the most popular Witcher game of them all. These days, most people know about Geralt of Rivia thanks to the Netflix series adaptation, but playing this hero is so very rewarding.
Geralt is a witcher, a member of a beast-hunting group who has supernatural powers thanks to being experimented on in his youth. His adopted daughter, Ciri, is also a strong and adventurous person. However, she has long been at the center of a destructive prophecy, and now it seems the powerful and ghostly members of the Wild Hunt are out to get her. He'll need to explore a fantasy world, track down useful information, and do all he can to protect Ciri.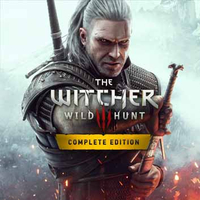 The Witcher 3: Wild Hunt - Complete Edition
Geralt of Rivia has lead a very eventful life, but now his adoptive daughter is being perused by a spectral group known as the Wild Hunt. She apparently is at the center of a destructive prophecy, but that won't deter our hero.
Red Dead Redemption 2
This is one of those games that is so very revered, thanks to its open-world gameplay, beautiful graphics, and powerful story. If you're looking for a meaty game that you can really sink some time into, this is a great choice.
Set in the American West during 1899, players step into the shoes of Arthur Morgan, a powerful member of the Van der Linde gang. Things aren't like they used to be as US officials seek to capture and shut down the gang's activities. It's up to Morgan to take on tasks to help his friends while fighting back against the Pinkertons and anyone else that means to cause harm.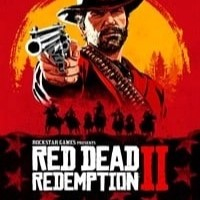 Red Dead Redemption 2 | See at Steam
The wild West is changing and the old ways are being stamped out. It's a whole lot harder to make your way when rival gangs, government forces, and others want you out of the picture.
Batman: Arkham City
It's true. Batman: Arkham City is a relatively old action-adventure stealth game compared to today's offerings. However, it's still a fantastic experience for anyone who loves Batman and exploration. Gameplay still feels good, and the combat is excellent. Like Link, Batman has a variety of tools at his disposal and must solve puzzles or defeat bad guys in various ways.
The story focuses on the fact that a part of Gotham has been turned into a massive prison that houses the most iconic supervillains as well as their minions. Bruce Wayne is thrown in under false accusations and soon dawns the cowl in order beat back all of these baddies. Joker is up to something devious, as is Hugo Strange, and it's up to Batman to figure out how to put a stop to both schemes while grappling and gliding through the city prison.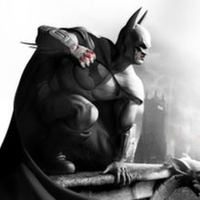 Batman: Arkham City - Game of the Year Edition
Take on Two-Face, The Penguin, Joker, Mr. Freeze and many more iconic foes while playing through this fantastic Batman adventure. There are plenty of Easter eggs and gameplay still feels good even today.
Plenty of excitement on PC
Why you can trust Windows Central Our expert reviewers spend hours testing and comparing products and services so you can choose the best for you. Find out more about how we test.
The Legend of Zelda: Tears of the Kingdom is one of the most highly anticipated games of the year, which is sad news for people who don't have a Switch since it's exclusive to that system. Nevertheless, if you want to play a game that's going to provide tons of rewarding exploration, creative locations, strong combat, and fun puzzles, then there are plenty of awesome games on PC to scratch that itch.
If you're looking for something that has a similar vibrant, cell-shaded art style, then you really can't go wrong with playing Genshin Impact. This is a free-to-play game where you collect various characters who each have their own elemental attacks and skills. Enjoy exploring a vast magical world filled with wonders on the horizon. Plus, new content is added regularly to keep things interesting. As with all free-to-play games, there are microtransactions, but you don't have to make any purchases to enjoy the adventure.
For those of you who really like classic Zelda games, you'll want to check out Oceanhorn: Monster of the Uncharted Seas. Its isometric art style and gameplay obviously pay homage to Link's Awakening. You'll dive into dungeons, smash pots, attack foes with your sword, and work on uncovering a mystery.
Get the Windows Central Newsletter
All the latest news, reviews, and guides for Windows and Xbox diehards.
Self-professed gaming geek, Rebecca Spear, is one of Windows Central's gaming editors with a focus on Xbox and PC gaming. When she isn't checking out the latest games on Xbox Game Pass, PC, or Steam Deck; she can be found digital drawing with a Wacom tablet. She's written thousands of game guides, previews, features, and hardware reviews over the last few years. If you need information about anything gaming related, her articles can help you out. She also loves testing game accessories and any new tech on the market.