Everything you need to build a custom gaming PC is on sale: Here's what I'd buy
Take advantage of Prime Day in October and grab some parts.
Big Deal Days
It's Prime Day season again. Did you notice? Even if it's not technically holding the same title, it's known across the country as Amazon's 'October Prime Day' instead of the official 'Big Deal Days' moniker, and its rivals are taking notice of competing prices.
Competition is excellent for custom PC builders because it can help push down the often overblown MSRP of the most valuable components, but knowing which parts are compatible can get a little tiring, so I've taken the liberty of selecting everything you need.
The rules for Big Deal Days are the same as the official Amazon Prime Day event from July: become an Amazon Prime member (or sign up for a 30-day free trial and cancel it immediately after, just for fun,) and you can bag exclusive discounts.
Amazon Prime Big Deal Days: Today's best deals
Everything you need for a custom gaming PC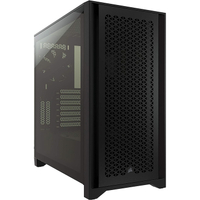 Corsair 4000D Airflow | was $104.99 now $94.99 at Amazon
This iconic mid-tower ATX case from Corsair is probably the perfect fit for a mid-range, no-nonsense gaming PC without sacrificing form or function. You can probably guess by the name, but airflow is a primary focus for the 4000D, with magnetic dust shields for straightforward cleaning.
💰Price check: $94.99 at Best Buy | $94.99 at Newegg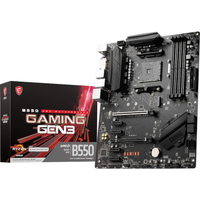 MSI B550 Gaming GEN3 AM4 motherboard | was $119.99 now $99.99 at Amazon
This couldn't be an easier recommendation for me since it's the exact motherboard from my personal machine, and I've used this thing almost every single day without fault. Originally paired with a Ryzen 5 2600 in my PC, it's totally compatible with our CPU of choice, the 5600X.
There aren't any 3-pin ARGB headers, but there are 4-pin JRGB alternatives, so consider your options for aesthetics. Nevertheless, I still use an RGB CPU cooler and RGB RAM alongside case fans with their own lighting, so it's not an issue.
💰Price check: $119.99 at Newegg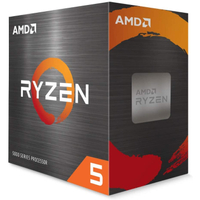 AMD Ryzen 5 5600X | was $309 now $158.44 at Amazon
I've recommended the 5600X to everyone who will listen. Thanks to its unbelievable value for money, it's one of the best-selling processors in 2023, offering fantastic performance for a mid-range gaming PC when paired with the appropriate RAM and GPU.
It's incredible value on a regular day of the week, and the Prime Day discount makes it better than ever. I have a Ryzen 7 5800X in my machine now, but I'd pick the 5600X today if I didn't.
💰Price check: $169.99 at Best Buy | $169.99 at Newegg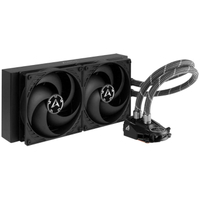 ARCTIC Liquid Freezer II 240 | was $97.99 now $88.99 at Amazon
It's not much to look at, but this is king of the hill for reliability in CPU cooling. It comes in various sizes with extra fans for the AIO radiator, but our hardware combination will be perfectly comfortable with a twin-fan setup on this 240mm variant. A true workhorse, Arctic
💰Price check: $126.99 at Newegg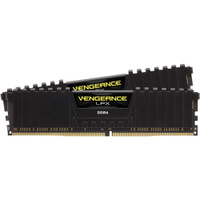 Corsair Vengeance LPX 16GB (2x 8GB) DDR4 3200MHz C16 | was $65.99 now $39.99 at Amazon
There isn't much to say about RAM besides that 16GB is plenty to start with, and you're left with 2x empty slots to expand to 32GB if you ever want to. Corsair Vengeance is the most reliable RAM I've used, primarily because it's the one I've bought the most. DDR4 matches our CPU, so it's the one for us.
💰Price check: $39.99 at Best Buy | $39.99 at Newegg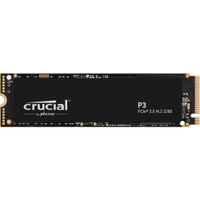 Crucial P3 1TB PCIe 3.0 M.2 | was $51.99 now $43.99 at Amazon
There's a running theme here: I've bought at least three Crucial P3 drives to match PCIe 3.0 M.2 drives in various desktops in my home. They're naturally not as fast as PCIe 4.0 models, but our MSI motherboard is designed for the former standard, so Crucial has us covered with rapid boot times for Windows and enough space for games.
💰Price check: $43.99 at Best Buy | $43.99 at Newegg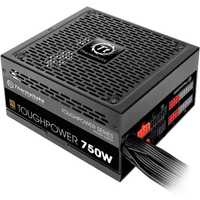 Thermaltake Toughpower 750W | was $109.99 now $79.99 at Amazon
It's plenty of power for our build, and it's semi-modular to help with cable management. Fully modular power supplies are nice to have, but certain cables will always be connected no matter what, so I've always been a fan of semi-modular options for their lower price.
💰Price check: $89.99 at Newegg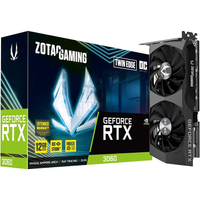 ZOTAC RTX 3060 Twin Edge OC 12GB | was $339.99 now $260.99 at Amazon
Another personal pick: I've been riding my NVIDIA GeForce GTX 1660 6GB into the ground for too long, so it's time for a minor upgrade. NVIDIA's 40 Series desktop cards are out now, but you won't find them at such an attractive price like this.
Naturally, there are more powerful 30 Series cards out there, but 12GB of VRAM is plenty, and this RTX 3060 plays well with our CPU choice. Capable of mid-range 1440p gaming with most modern titles, and you can call on DLSS upscaling tech to help with more demanding titles.
💰Price check: $289.99 at Newegg
The parts are out there, but they're hidden amongst a lot of chaff. Nevertheless, my picks will undoubtedly come together to build a formidable custom gaming PC that's ready for future upgrades whenever you're ready. DDR4 RAM remains relevant, and the RTX 3060 will hold up to modern games for at least another full generation of desktop GPUs.
Big Deal Days: Frequently asked questions
The specifics for Amazon Prime Big Deal Days are now publicly available, with major brands and categories enjoying significant discounts. Windows Central will update each roundup with the latest dates and details whenever the company releases more information.
Amazon Prime Big Deal Days started at 3 AM ET on Tuesday, October 10, and will run through October 11. The real trick now is getting to the best discounts before stock runs out, so check out our Amazon Prime Day in October live blog and keep up to date with the hottest savings while supplies last.
Which countries are taking part in Big Deal Days?
Australia, Austria, Belgium, Brazil, Canada, China, France, Germany, Italy, Japan, Luxembourg, Netherlands, Poland, Portugal, Singapore, Spain, Sweden, the US, and the UK are all taking part in Prime Big Deal Days via their respective storefronts. If your country doesn't have its own localized version of Amazon, you may still be able to make purchases from a neighboring variant, but usual restrictions likely apply, so check your local Amazon international shipping terms and conditions.
Do I need an Amazon Prime membership?
Yes. Prime Big Deal Days is a member-exclusive sales event just like Prime Day before it and Prime Early Access Sale before that. If you're not already a member, you'll need to sign up for Amazon Prime for $14.99 per month or $139 annually (plus tax) to qualify for discounts. For new users, a 30-day trial of Prime is the perfect way to take advantage since you're free to cancel your subscription after the event.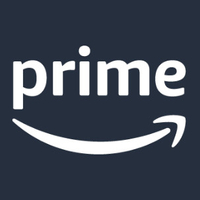 Amazon Prime: Free 30-day trial
Enjoy all the benefits of exclusive discounts during Amazon events, and cancel anytime. If you decide to stay, it's $14.99/month (plus tax) after the trial. Includes extra benefits like free games via Prime Gaming and more bonus content for subscribers.
Get the Windows Central Newsletter
All the latest news, reviews, and guides for Windows and Xbox diehards.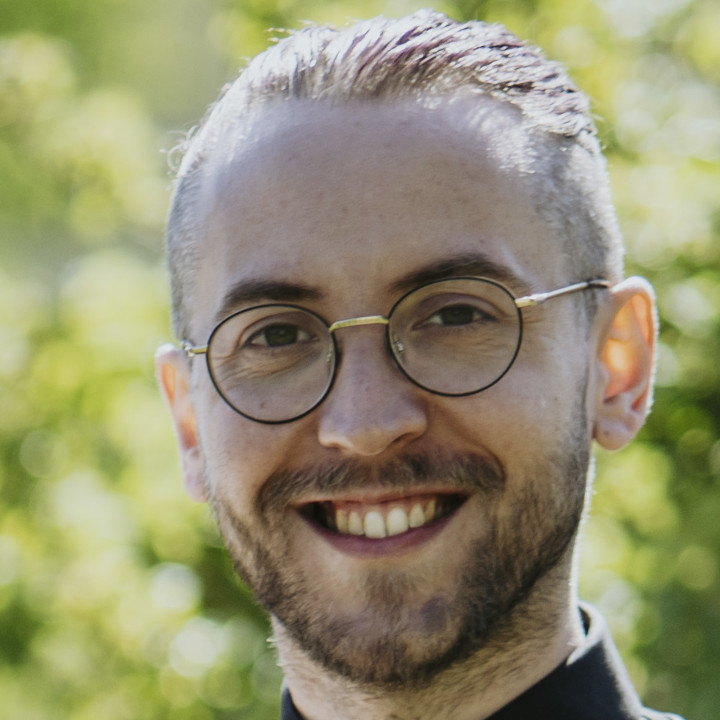 Ben is the channel editor for all things tech-related at Windows Central. That includes PCs, the components inside, and any accessory you can connect to a Windows desktop or Xbox console. Not restricted to one platform, he also has a keen interest in Valve's Steam Deck handheld and the Linux-based operating system inside. Fueling this career with coffee since 2021, you can usually find him behind one screen or another. Find him on Mastodon @trzomb@mastodon.online to ask questions or share opinions.