How to transfer data from Xbox One to Xbox Series X|S
As you head into the newest generation of gaming, take all your stuff with you.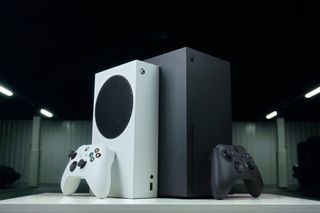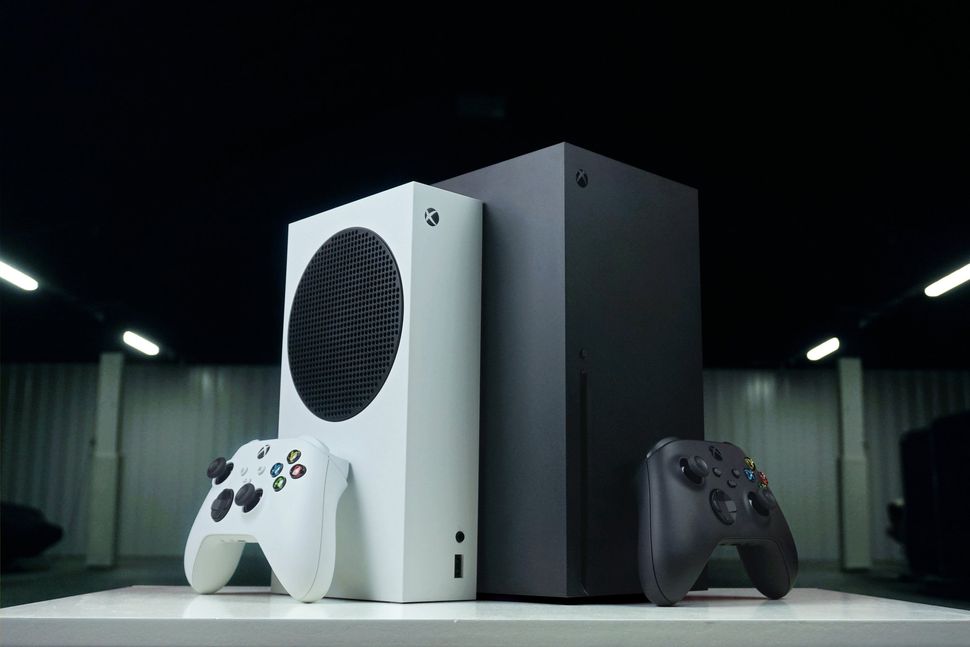 (Image credit: Matt Brown | Windows Central)
Ready to move into the new generation, but you don't want to lose your games? It's an easy process on Xbox.
When you grab an Xbox Series X or Xbox Series S, you'll have a couple of different options for transferring your games and save data. While prior generational shifts did not allow carrying things over, the similarities in architecture between the Xbox One and the Xbox Series X or Xbox Series S, alongside the use of the same operating system, meaning it's quite easy just to keep playing the same games you have been for a while now without any hassle.
How to transfer data from Xbox Series S to Xbox Series X
Before you start transferring things like games over from your Xbox One to your Xbox Series X or Xbox Series S, it's important to consider if you really need to. The Xbox Series X and S use an advanced internal NVMe SSD, and expanding that storage will be quite expensive, requiring the best external SSDs available. Once you're sure what to take forward, choose whether you're using a network transfer or an external drive.
Using Network Transfer
A network transfer is a tool that allows you to copy over games very quickly on one Xbox console to another, provided both consoles are on the same local network. It's much quicker than redownloading games or copying them over through an external drive.
Turn on the Xbox One you want to transfer data from.
Press the Xbox button on your controller.
Navigate to Profile & System.
Select Settings.
Select System.
Select Backup & Transfer.
Select Allow network transfer.
Leave the console turned on.
Turn on your Xbox Series X or S.
Navigate to the Backup & transfer section seen above.
You should see your Xbox One listed under Local Consoles.
Select the games you want to transfer over to your Xbox Series X, S.
Choose Copy selected.
Check that the size of the games is not greater that your storage space on the Xbox Series X, S.
Select Copy.
Your games will now be transferred over to your Xbox Series X, S. It's extremely important that you're careful to ensure there's no disconnecting from the internet during the process, as it could result it data loss.
Using an HDD or SSD
Alternatively, you can install your games on an external HDD or SSD and then plug it into your Xbox Series X, S, carrying over your games with minimal effort. You'll want to choose and set up an external drive if you haven't yet done so already.
Verify that your external drive has every game you want to transfer.
Power down your Xbox One.
Unplug the external drive.
Connect the external drive to your Xbox Series X, S.
Power on your Xbox Series X, S.
Wait for the external drive to be detected. This may take a couple of minutes.
When the drive is detected, you are free to copy any games you want onto the Xbox Series X, S internal storage.
Note that depending on how much you opt to transfer, this process may take at least a few minutes, if not even longer, so you'll need to be patient for the duration of the transfer and not interrupt the process in any way. If you do, data could become corrupted, requiring you to delete a game and redownload or reinstall it all over again.
Your games will now benefit from the speed and technology in the advanced SSD of the Xbox Series X, S, such as Quick Resume and all-around reduced loading times.
Storing more games on your new console
Since the Xbox Series X and Xbox Series S have limited storage on the internal ultra-fast SSD, 1TB and 500GB respectively, you'll want to figure out a balance, because you've got hundreds of games with several large titles, you simply can't store everything on an internal drive.
We strongly recommend storing games that haven't been optimized for Xbox Series X|S on an external SSD or an internal SSD with a SATA-to-USB interface, like the Sabrent USB adapter. Due to bandwidth limitations, the loading speed difference will be minimal, and you'll still see solid improvements. You won't be able to use the Quick Resume feature but otherwise, your games will have identical performance enhancements and seriously decreased loading times.
Expanding Xbox Series X and Xbox Series S storage with a drive is a very easy process, though there are some differences depending on what setup you go with. Right now though, the only way to get additional SSD storage for playing current-generation titles is through the Seagate Storage Expansion Card. This card simply plugs into the back of your console, giving you extra space to play the optimized versions of Xbox Series X|S games. It's currently available in three sizes: 512 GB, 1 TB and 2TB, which are available at retail for around $140, $220 and $400, respectively.
There's a variety of benefits, like Quick Resume. Additionally, these games feature vastly decreased loading times, better visual effects such as ray tracing and even higher framerates. We're keeping track of the list of 120 FPS games on Xbox Series X|S, which continues to grow as time goes on.
Alternatively, if you're not playing a game at the moment, you can use something called "cold storage." This means that games optimized for Xbox Series X|S can be stored on one of the best external hard drives for Xbox, you just won't be able to play the games without moving them back to the Storage Expansion Card or internal drive. This is a good option if you have poor internet quality and would prefer not to spend hours redownloading games.
Get playing!
Whether you're diving into newer Xbox titles like Gears Tactics or older games that have been optimized like Sea of Thieves, there's plenty to play on the new generation of consoles. The Xbox Series X and Xbox Series S are now available, though supply remains difficult to get ahold of, especially for the Xbox Series X.
The Xbox first-party family grew to 23 internal studios with the addition of Bethesda Softworks, so more games will continue to be available in the future.
Looking ahead into the future, there's a large roster of upcoming exclusive games for Xbox players to enjoy, including Arkane Austin's immersive shooter Redfall and Bethesda Game Studios' science-fiction role-playing game, Starfield. These games are currently set to launch at some point on May 2, 2023 and in the first half of 2023, respectively.
These games are also current-generation exclusives, meaning they're only being developed for Xbox Series X, Xbox Series S, and Windows PC. Xbox One owners will be able to play them through Xbox Cloud Gaming but if you want a native, installed experience, you'll need to get one of the new consoles or a high-end PC.
Further out, there are other titles from Xbox Game Studios on the way such as Ninja Theory's Senua's Saga: Hellblade 2, Obsidian Entertainment's Avowed, Playground Games' Fable reboot, Undead Labs' State of Decay 3 and The Initiative's reboot of Perfect Dark, but there's no release window as yet for when to expect these titles. A safe guess might be in 2023, but it's hard to be certain given how many titles have been delayed and pushed back due to the effects of the pandemic on game development.
Seagate Storage Expansion Card for Xbox Series X|S (1TB)
Storage and play more games

The Seagate Storage Expansion Card remains the only official way to store more current-generation games on your Xbox Series X or S while playing them. If you can afford it, you should absolutely grab one.
Store your library

Save the internal SSD space on your Xbox Series X or S and use this SSD with a SATA-to-USB interface to store your library of backward-compatible games at a much cheaper price.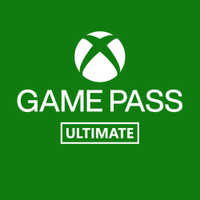 Xbox Game Pass Ultimate

Xbox Game Pass gives you access to over 200 games for one monthly fee. Xbox Game Pass Ultimate also adds Xbox Live Gold to the package so you can play online with your friends. Right now, you can purchase a three-month subscription for a great price.

Buy from: Amazon | Xbox | Best Buy
Get the Windows Central Newsletter
All the latest news, reviews, and guides for Windows and Xbox diehards.
Samuel Tolbert is a freelance writer covering gaming news, previews, reviews, interviews and different aspects of the gaming industry, specifically focusing on Xbox and PC gaming on Windows Central. You can find him on Twitter @SamuelTolbert.