Microsoft and the future of Windows Phone and Windows 10: The sky is not falling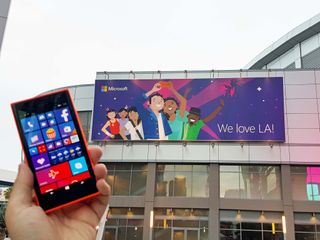 Last week, Microsoft's "new" mission statement was leaked via an internal email from Microsoft CEO Satya Nadella. The content of that letter was quite vague in terms of specific product names and services, but it did buttress Nadella's emphasis on a "mobile-first, cloud-first" world. The communiqué did mention "productivity services, cloud platform, our device platform and our family of devices" but that is about as precise as it got.
Nonetheless, what everyone in the media focused on was the line about "tough choices". Many in the blogosphere immediately harped on the idea that Nadella was indirectly referring to Windows Phone and its poor market performance. Yesterday, however, we saw two significant announcements by Microsoft (1) A partnership with AOL and Bing web advertising and (2) They are selling some mapping assets to Uber.
Both of these are rather large shifts for the company and they seem to fit the "tough choices" label. However, it is not as enthralling as the prospect that Microsoft is about to ditch Windows Phone – an idea that literally pops up every few months for some reason.
Adding to the fire were some speculative tweets from @MSFTNerd. One of them claimed Satya Nadella and the Senior Leadership Team are "debating continuing Windows on phones and small tablets v/s bundling Microsoft services on Android as the way forward." MSFTNerd has an interesting history although to be honest he has not dropped any significant scoops in some time.
However, I am not here to question his credibility so much as set the record straight on some issues. As a side note, it would be nice for once to have multiple sources corroborating those MSFTNerd tweets. To my knowledge, this has not happened and "news" sites are running with the story despite the lack of facts.
'Cityman' and 'Talkman' Flagship Windows Phones
As of today and according to my sources, Microsoft's next generation Windows Phones codenamed 'Cityman' and 'Talkman' are still happening. Indeed, they are in the very late stages of development, and there is a reason we are hearing more about them: they are falling into more hands for testing. As projects go from select internal members to the outer rings of the process, we hear more about those plans. The final, super leaky ring are the carriers and marketing although we are not at that step just yet.
As a reminder, here are the specifications for Cityman and Talkman:
Talkman Specifications
5.2 inch QHD display
Qualcomm-based six core processor
3GB of RAM
32GB of internal storage with a microSD card slot
20MP rear camera
5MP front facing camera,
3000 mAh removable battery
USB Type-C
Cable accessory for Continuum (not included)
Cityman Specifications
5.7 inch QHD (1440x2560) display
Qualcomm-based eight core processor (Snapdragon 810)
3GB of RAM
32GB of internal storage with a microSD card slot
20MP rear camera plus triple LED flash
5MP front facing camera,
3300 mAh removable battery
USB Type-C
Cable accessory for Continuum (not included)
As I have noted earlier, those specifications for Cityman are dead-on accurate. The infrared iris scanner with Windows Hello support is supposed to unlock the phone in less than one second. The phone's design has rounded edges "like the [Lumia] 640" but thinner tapering with a chrome Microsoft logo on the back. So far, there are only two colors I am aware of: one black and one in white.
Everything I hear points to a fall release for these devices although exact dates are hard to identify at this phase. Although Microsoft could cancel any unannounced devices (see Surface Mini and McLaren for precedent), there is zero evidence that this has happened with Cityman and Talkman.
Microsoft Needs to Cut(back) the Lumia Line
The one issue I have with some of these rumors about Windows Phone is they conflate Microsoft's hardware ambitions with the platform. For instance, I could see Microsoft wanting to cut back on the sheer number of Lumia variations for a few reasons:
Consumer confusion
Microsoft needs their OEM partners back
The first point is well known, even amongst the faithful here. Nokia's ambitions in making Windows Phone hardware is very different than Microsoft's. Nokia created the staggered numbering system for different Lumia price points and at the time it made sense. However, instead of focusing on exquisite low, mid and high tier phones, the current Lumia lineup is a mess with unclear hardware demarcations and a flood of choices.
The recent shift with the Lumia 640 and Lumia 640 XL is an effort by Microsoft to realign their portfolio. This usage of 'XL' instead of 'Lumia 1330' is why references to a Lumia 940 and Lumia 940 XL (Talkman, Cityman, respectively) exist.
The second point is that Microsoft is not Nokia. Nokia had to compete and outshine Samsung, HTC, and other manufacturers. Moreover, they did. Nearly 97 percent of all Windows Phone are Lumias, according to AdDuplex's latest advertising data. Those numbers are great for Nokia but are bad for Microsoft. How can Microsoft convince HTC or Samsung to make Windows Phones when they control so much of their market – why even bother?
Microsoft needs to reduce their Lumia offerings and give some breathing room to their OEM partners. Think of the Surface example where there are only two crown devices (Surface 3 and Surface Pro 3) but not a whole line of Surface PCs, tablets, and laptops.
In that sense, I expect reductions on the Lumia hardware side are going forward. This cutback is a necessary step to get some diversity back into Windows Phone hardware. I would also not be surprised if Microsoft lends some engineering know-how to those partners. They have done it in the past with HTC and their One (M8) and more recently with another OEM, Hewlett-Packard, and their excellent HP Spectre x360 laptop.
Elop's Departure and Myerson's Challenge
On June 17, Microsoft announced the departure of Stephen Elop from the company. At the time, he was Executive Vice President of Microsoft's Devices and Services division that oversaw Lumia development. That department was given to Executive Vice President Terry Myerson to lead the newly formed Windows and Devices Group (WDG).
Even before Nadella's email this lineup change was speculated to mean that Microsoft is hedging on Windows Phone or at the very least, it was bad news. Mary Jo Foley, as usual, has a very good rebuttal to this idea that you should read.
Elop's departure was likely due to the poor performance of Windows Phone but Myerson taking control is a welcomed shift. Myerson went from head of engineering on Windows Mobile/Phone to overseeing Windows OS development to gaining control over all OS software (Phone, Tablet, PC, Xbox, Services, and future projects).
Knowing Myerson's background, you would think he would be thrilled about having full control over Windows 10 Mobile and hardware.
Combing Myerson's Operating Systems Group and Elop's Microsoft Devices Group to form Windows and Devices Group is the right strategy. Being able to manage the hardware development in parallel with the OS is the gold-standard for making amazing devices. Apple knows this and so did BlackBerry (before they lost their way). Even Palm had this figured out with their Treo (before they made the disastrous move to spin off the Palm OS as a separate entity).
Myerson has also done a bang up job of cleaning up Windows after the calamitous Windows 8 and Sinofsky era. Giving him the reigns to see what he can do with it makes sense.
That being said, Myerson has much ground to cover to turn Windows Phone around. However, I do not see him (or Nadella) nixing Windows 10 Mobile anytime soon.
Windows 10 Mobile is Happening
Back in May, Microsoft announced Continuum for Windows 10 Mobile during their Build developer conference. The feature is rather historic: let Windows Phone mirror its contents onto a PC. Since Windows 10 Mobile shares the same core apps as PC, these apps can scale up for larger displays with ease.
This ability found only on Windows phones is a key differentiator and a potentially strong selling point for Windows 10. Indeed, it may be the future of computing as mobile phones continue to replace traditional computing devices in the home.
If Microsoft were planning to phase out mobile it would be disastrous and poor leadership on Nadella's part to announce these plans publicly and in such a flamboyant manner only to cancel everything months later. Indeed, Microsoft execs have gone on record numerous times about flagship Windows phone coming later this year.
Even worse, abandoning Window 10 Mobile either before or shortly after its release sends a terrible message and would signal bad management. Microsoft's OEM partners would also raise an eyebrow out of skepticism: If Microsoft does not have faith in its platform, why should we?
If Microsoft were to get rid of Windows 10 Mobile altogether it severely undercuts the whole message at Build about the Universal Windows app platform. Universal Windows app would still technically apply to the Xbox One, HoloLens and IoT, but the crux of the initiative is to get the same apps to run on the phone and PCs (tablet, laptops and desktop).
Without phones, Windows 10 becomes a lot less interesting.
The Takeaway
None of the above is ignoring the stark reality: Microsoft has a nearly insurmountable challenge in mobile. However, keep in mind the goal line here: for Windows Phone to be a success it does not need to displace Apple. It just needs to gain significant market share e.g. more than 10 percent in the U.S, ideally.
Even so, with Nadella's reported reluctance of their Nokia purchase and his focus on software and services, it is not hard to imagine the company shifting long-term strategy and "pulling an IBM" someday.
However, I think we are still far from that day happening. At the very least, Microsoft will see how Windows 10 and Windows 10 Mobile perform along with those new Lumias. After all, if they see some real momentum, they would inane to retreat from that fight. They cannot, however, continue to support a strategy that cannot be turned around – they are by no means beholden to Windows Phone if it is a constant loser. In that regard, I could very well imagine "debates" within the company about strategy - all options must be on the table.
For now, I see Windows 10 Mobile continuing its iterations in the Insider program, its eventual release this fall and the arrival of those stunning new Lumias and phones from partners.
Microsoft is likely pruning back their Lumia lineup but let's not misconstrue that as lack of faith in their mobile strategy or their retreat. Instead, it is doubling down on making a few, standout devices or quoting Satya Nadella in his recent mission statement:
The sky is not falling yet, folks.
Also, for what it is worth, I hear Microsoft Band 2 is coming in the next couple of months and Surface Pro 4 could be by the end of summer. These are exciting times people, not doom and gloom.
Get the Windows Central Newsletter
All the latest news, reviews, and guides for Windows and Xbox diehards.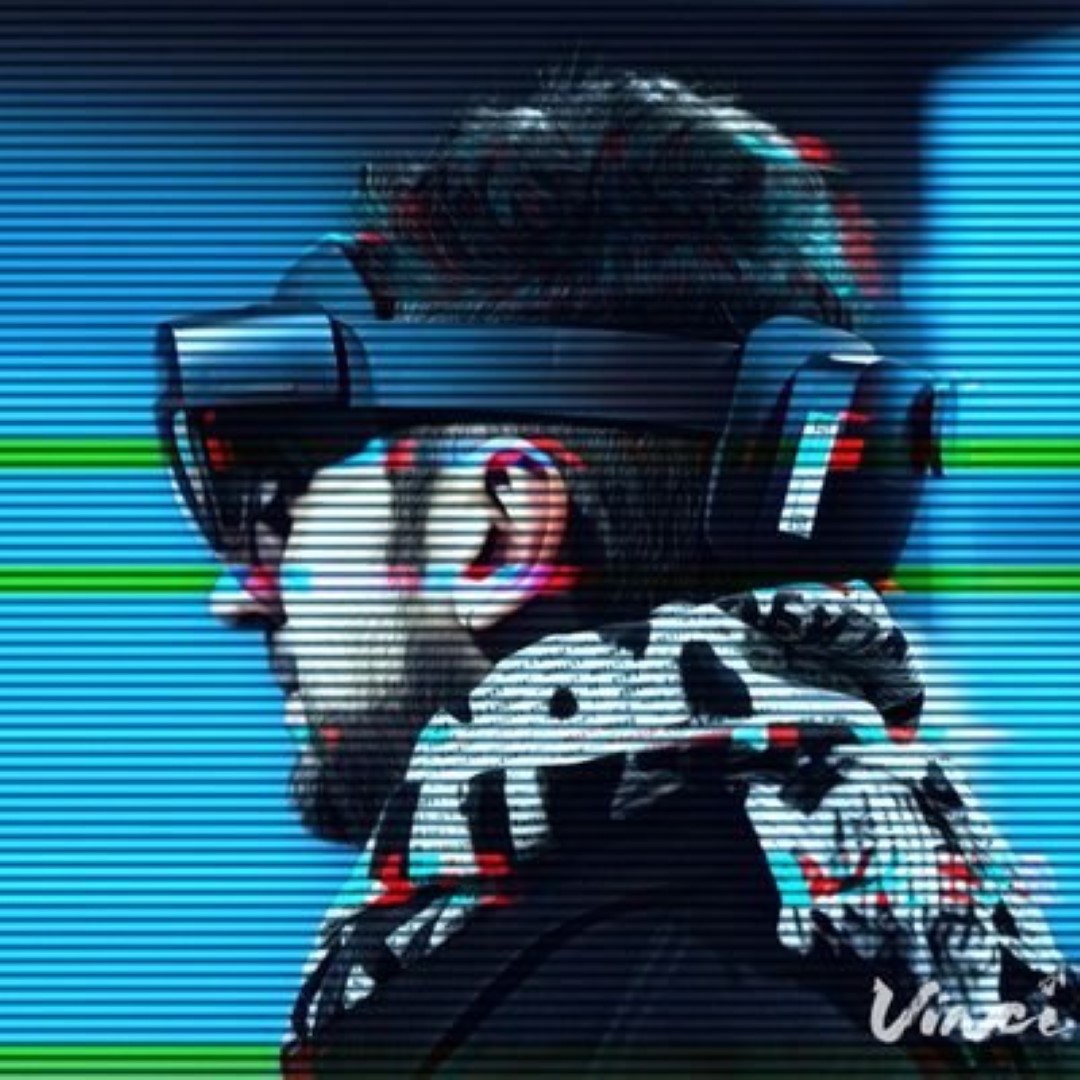 Daniel Rubino is the Editor-in-chief of Windows Central, head reviewer, podcast co-host, and analyst. He has been covering Microsoft since 2007 when this site was called WMExperts (and later Windows Phone Central). His interests include Windows, laptops, next-gen computing, and for some reason, watches. Before all this tech stuff, he worked on a Ph.D. in linguistics, watched people sleep (for medical purposes!), and ran the projectors at movie theaters because it was fun.