10 things we learned about the next chapter of Windows 10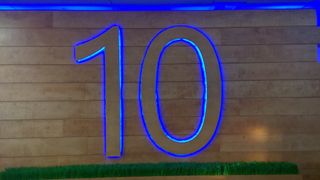 What did we learn about Windows 10 from Microsoft's latest event? A whole lot, as it happens
The dust has settled but the excitement hasn't died down – and probably won't for a long time to come. Microsoft has delivered its "Windows 10: The next chapter" event out at its campus in Redmond and it didn't disappoint. Going into it we had only ideas at what we might see, but there were a whole lot of things that we weren't ready for.
There was a lot to take in during the presentation, but already there are some parts of it that stand above the others. We learned a lot about Windows 10 the platform, the future, and even saw some hot new hardware.
So, here's 10 things we learned about the next chapter of Windows 10.
Windows 10 will be a free upgrade
For the first year after launch, Microsoft will offer Windows 10 as a free upgrade. But not just to owners of Windows 8.1. No, instead, Microsoft's free upgrade path goes right back to Windows 7. So you'll be able to get to Windows 10 on your smartphone, tablet and PC without spending a penny.
Don't expect limited support, either. Microsoft has promised that you'll get updates for supported the lifetime of your device.
Cortana is coming to the desktop
Having been seen in a very, very early state thanks to some leakage, we already had a good idea that we'd be seeing Cortana on the desktop. But now it's absolutely official, she's coming, and she's bringing some desktop specific features like:
Searching files on local storage hard drives, OneDrive and OneDrive for business
Search through photos using dates and other filters ("Show me photos from December")
Everything is tuned for muscle memory
Cortana understands apps on the local device, as well as content in the Windows Store
Dictate to send emails, much like firing off SMS on Windows Phones
Cortana will sit right next to the start button for easy access and has the promise of being every bit as wonderful as we ever hoped for. Find out more at the link below.
We (sort of) know how Windows 10 will look on phones
While this part of the demo was a little disappointing for some – because we didn't see that much – we did get our first, proper look at Windows 10 on a phone. We also know that it'll just be called Windows 10. Not Windows Mobile, not Windows Phone, just, Windows 10.
So, we saw the Start Screen, and the solid black or white backgrounds of old are no more. It looks like we'll be able to change it up for some custom images just as we already can on Windows 8.1 and Xbox One. There's also a new Action Center that syncs with your PC and have expandable quick settings, a movable keyboard, messaging improvements and more.
There will be a Technical Preview for phones beginning February, or more specifically, sometime "after the Seahawks win the Super Bowl."
There will be a host of new, universal apps
One of the big deals in Windows 10 is the support for universal apps that run across phone, tablet, PC and even Xbox One. We did get an early look at some of these apps, including Outlook and a brand new Photos app.
Outlook will use the full Word rendering engine and be full of gesture actions as well as color coding in the calendar. The new Photos app has in-built auto-editing as well as the ability to be smart enough to help you de-clutter your photo collection. It'll combine both your local photos and your OneDrive stored photos and will delete any duplicates. It'll sync from your phone up to OneDrive then back down to your PC.
Besides these, we'll also get new People, Maps and Music apps. The Music app will support OneDrive cloud streaming in the future while Maps will have Cortana integration. People will aggregate your family and friends as well as allow you to make Skype calls from within.
Windows 10 will include a new universal Photos app
More universal apps coming for Windows 10, including People, Music and more
Touch-friendly office for Windows is a real thing for Windows 10
Windows Phone and Windows 8.1 users have rightly felt a little left out when it comes to a touch-friendly version of Microsoft Office. We saw early previews of Word and Powerpoint during the presentation and the mobile versions for Windows 10 have been completely redesigned from the ground up compared to what we currently have.
Some of the great new features we'll also get in mobile Office include hardware accelerated PowerPoint transitions, Miracast broadcasting and even wireless printing as well as a new reflow page layout that makes it easier to view your documents on a small screen. But it'll still be instantly familiar to anyone who's ever used an Office product before.
Project Spartan is the new Windows 10 browser
Without divulging a final name, Microsoft did show off its brand spanking new web browser for Windows 10, Project Spartan. It has a whole new look and feel for Windows 10 over previous Internet Explorer browsers, an all new rendering engine and built in Cortana support.
It's got some pretty neat tricks up its sleeve too, like an impressive looking reading mode that also supports PDFs, as well as a note-taking mode that lets you scribble all over a webpage and then share or save it to OneNote. Cortana will be built into the address bar, and will display results for you in a sidebar next to your main browser window.
Windows 10 gaming gets an Xbox sized supercharge
Xbox. On Windows 10. Just that alone is enough to get gaming fans excited, and with Xbox's Phil Spencer pre-announced as one of the speakers, the excitement had been building up before the event. First up is the news of a brand new Xbox app for Windows 10 that gives us not only access to the social aspects of Xbox Live such as messages, it also gives us a Game DVR and the ability to break down the barriers of PC and Xbox gaming.
Fable Legends will be coming to both Windows 10 and Xbox One later this year and gamers on both PC and console will be able to game together, seamlessly. Game DVR will operate much the same as it does on Xbox One, allowing you to automatically capture the last 30 seconds of game footage and share them to OneDrive. Oh, and it'll also work with Steam games. Pretty neat.
Then a little feature called game streaming from Xbox One to Windows 10 PCs and tablets. Oh yes. With Windows 10 you'll be able to take your Surface Pro 3 with you to the bathroom and play Halo 5 on the toilet. And that's, well that's pretty incredible.
Fable Legends coming to PC, will feature cross-platform multiplayer with Xbox One
Windows 10 will bring universal apps to Xbox One
No, not office. You won't be doing spreadsheets on your Xbox One, but Windows 10 will definitely open the door to new developers to get apps onto your console. Gaming will remain the focus, as well it should, but since apps will run across phone, tablet, PC and Xbox, it opens up a whole new avenue for app developers.
There are so many possibilities this opens up, so many apps you might want to use the TV for instead of a smaller screen. We're told to expect more on this at the Game Developers Conference in March, so we'll be paying close attention to that.
Windows 10 will enable developers to bring new apps to Xbox One
The Surface Hub is a giant, 4K Windows 10 'tablet'
Calling the Surface Hub a tablet is probably understating it. What it is, is an 84-inch, 4K Windows 10 device aimed at the enterprise customer. Besides being a full Windows computer it's got a whole bunch of sensors, pen support, NFC, cameras, microphones. Content can be shared from both wired and wireless connected devices.
It's not going to be for Average Joe. But that doesn't make it any less awesome. Or any less expensive, for that matter. While Microsoft didn't discuss pricing, a 4K TV at this size would cost several thousands of dollars.
HoloLens is a Windows 10 computer for your head
In a completely unexpected announcement, Microsoft showed off HoloLens, a headset running a holographic version of Windows 10. If you asked anyone, literally anyone, before the event what they were expecting to see, this wouldn't have even been a glint in the eye. Microsoft developed the project "hiding in plain sight" beneath the Visitors Center at the Redmond campus. And it didn't leak once.
It's crazy powerful considering what it is and how much data it's processing at any one time, and truly opens up Windows 10 to a whole new dimension. It's supposed to launch "within the Windows 10 timeframe," whatever that really means, but we know one thing for sure. It'll let you walk on Mars and go inside your Minecraft creations. OK, not just that, but to say it looks phenomenal would be an understatement.
The future of computing is here.
Windows 10 will introduce holographic computing
Microsoft sheds more light on HoloLens in pair of videos
Bonus number 11: There will be a Windows 10 flagship smartphone
Microsoft didn't say when. Or what. But what was confirmed is that there will be a "flagship smartphone" launched in 2015 for Windows 10.
So, that's the bulk of what we learned from the Redmond event. With GDC, MWC and Build all happening before the end of May, the Windows 10 news shows no sign of slowing down. And we can't wait for the next, "the next chapter."
Get the Windows Central Newsletter
All the latest news, reviews, and guides for Windows and Xbox diehards.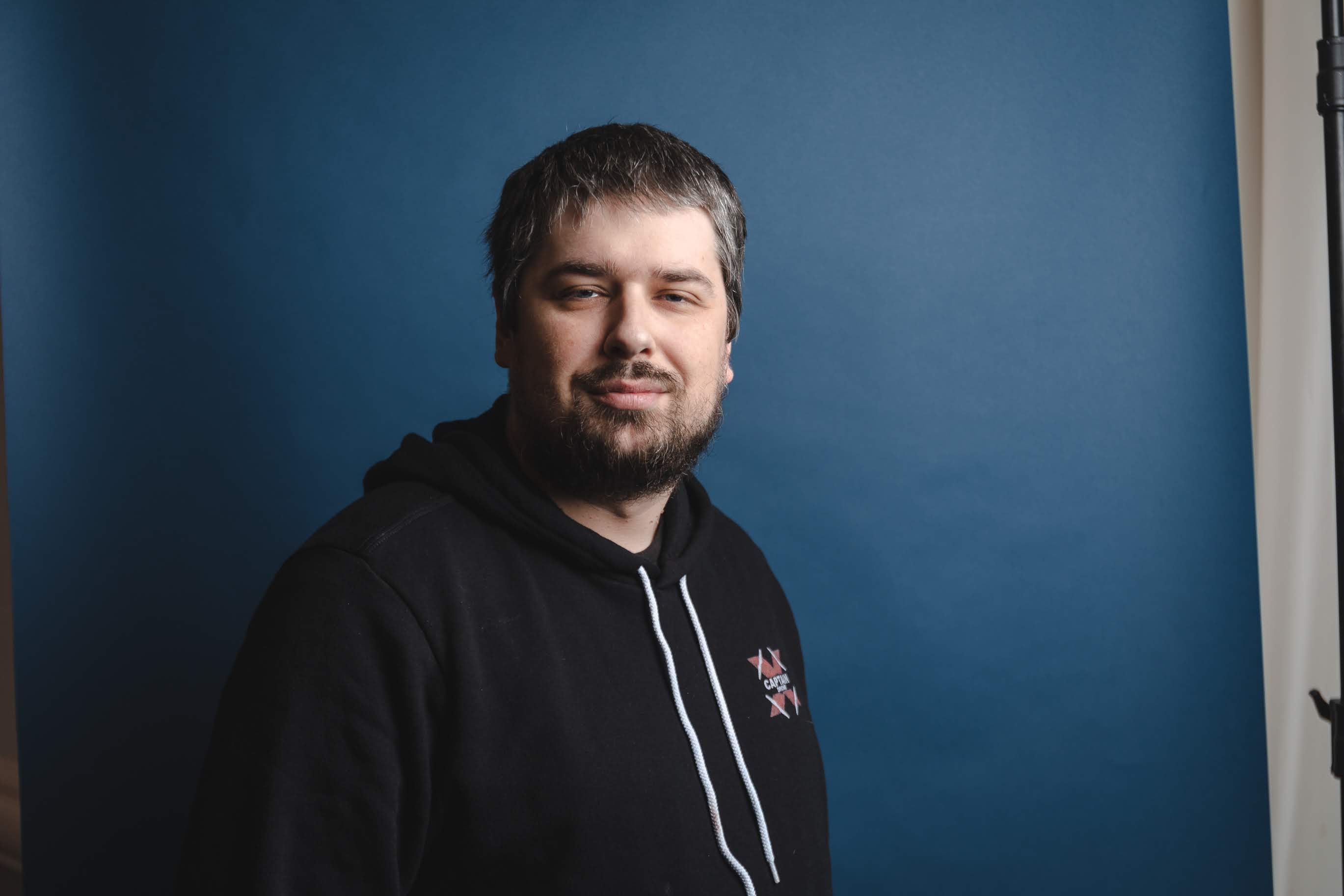 Managing Editor - Tech, Reviews
Richard Devine is a Managing Editor at Windows Central with over a decade of experience. A former Project Manager and long-term tech addict, he joined Mobile Nations in 2011 and has been found on Android Central and iMore as well as Windows Central. Currently, you'll find him steering the site's coverage of all manner of PC hardware and reviews. Find him on Mastodon at mstdn.social/@richdevine