10 things we learned about the next chapter of Windows 10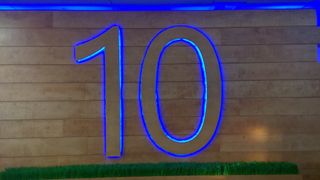 What did we learn about Windows 10 from Microsoft's latest event? A whole lot, as it happens
The dust has settled but the excitement hasn't died down – and probably won't for a long time to come. Microsoft has delivered its "Windows 10: The next chapter" event out at its campus in Redmond and it didn't disappoint. Going into it we had only ideas at what we might see, but there were a whole lot of things that we weren't ready for.
There was a lot to take in during the presentation, but already there are some parts of it that stand above the others. We learned a lot about Windows 10 the platform, the future, and even saw some hot new hardware.
So, here's 10 things we learned about the next chapter of Windows 10.
Windows 10 will be a free upgrade
For the first year after launch, Microsoft will offer Windows 10 as a free upgrade. But not just to owners of Windows 8.1. No, instead, Microsoft's free upgrade path goes right back to Windows 7. So you'll be able to get to Windows 10 on your smartphone, tablet and PC without spending a penny.
Don't expect limited support, either. Microsoft has promised that you'll get updates for supported the lifetime of your device.
Cortana is coming to the desktop
Having been seen in a very, very early state thanks to some leakage, we already had a good idea that we'd be seeing Cortana on the desktop. But now it's absolutely official, she's coming, and she's bringing some desktop specific features like:
Searching files on local storage hard drives, OneDrive and OneDrive for business
Search through photos using dates and other filters ("Show me photos from December")
Everything is tuned for muscle memory
Cortana understands apps on the local device, as well as content in the Windows Store
Dictate to send emails, much like firing off SMS on Windows Phones
Cortana will sit right next to the start button for easy access and has the promise of being every bit as wonderful as we ever hoped for. Find out more at the link below.
We (sort of) know how Windows 10 will look on phones
While this part of the demo was a little disappointing for some – because we didn't see that much – we did get our first, proper look at Windows 10 on a phone. We also know that it'll just be called Windows 10. Not Windows Mobile, not Windows Phone, just, Windows 10.
So, we saw the Start Screen, and the solid black or white backgrounds of old are no more. It looks like we'll be able to change it up for some custom images just as we already can on Windows 8.1 and Xbox One. There's also a new Action Center that syncs with your PC and have expandable quick settings, a movable keyboard, messaging improvements and more.
There will be a Technical Preview for phones beginning February, or more specifically, sometime "after the Seahawks win the Super Bowl."
There will be a host of new, universal apps
One of the big deals in Windows 10 is the support for universal apps that run across phone, tablet, PC and even Xbox One. We did get an early look at some of these apps, including Outlook and a brand new Photos app.
Outlook will use the full Word rendering engine and be full of gesture actions as well as color coding in the calendar. The new Photos app has in-built auto-editing as well as the ability to be smart enough to help you de-clutter your photo collection. It'll combine both your local photos and your OneDrive stored photos and will delete any duplicates. It'll sync from your phone up to OneDrive then back down to your PC.
Besides these, we'll also get new People, Maps and Music apps. The Music app will support OneDrive cloud streaming in the future while Maps will have Cortana integration. People will aggregate your family and friends as well as allow you to make Skype calls from within.
Windows 10 will include a new universal Photos app
More universal apps coming for Windows 10, including People, Music and more
Touch-friendly office for Windows is a real thing for Windows 10
Windows Phone and Windows 8.1 users have rightly felt a little left out when it comes to a touch-friendly version of Microsoft Office. We saw early previews of Word and Powerpoint during the presentation and the mobile versions for Windows 10 have been completely redesigned from the ground up compared to what we currently have.
Some of the great new features we'll also get in mobile Office include hardware accelerated PowerPoint transitions, Miracast broadcasting and even wireless printing as well as a new reflow page layout that makes it easier to view your documents on a small screen. But it'll still be instantly familiar to anyone who's ever used an Office product before.
Project Spartan is the new Windows 10 browser
Without divulging a final name, Microsoft did show off its brand spanking new web browser for Windows 10, Project Spartan. It has a whole new look and feel for Windows 10 over previous Internet Explorer browsers, an all new rendering engine and built in Cortana support.
It's got some pretty neat tricks up its sleeve too, like an impressive looking reading mode that also supports PDFs, as well as a note-taking mode that lets you scribble all over a webpage and then share or save it to OneNote. Cortana will be built into the address bar, and will display results for you in a sidebar next to your main browser window.
Windows 10 gaming gets an Xbox sized supercharge
Xbox. On Windows 10. Just that alone is enough to get gaming fans excited, and with Xbox's Phil Spencer pre-announced as one of the speakers, the excitement had been building up before the event. First up is the news of a brand new Xbox app for Windows 10 that gives us not only access to the social aspects of Xbox Live such as messages, it also gives us a Game DVR and the ability to break down the barriers of PC and Xbox gaming.
Fable Legends will be coming to both Windows 10 and Xbox One later this year and gamers on both PC and console will be able to game together, seamlessly. Game DVR will operate much the same as it does on Xbox One, allowing you to automatically capture the last 30 seconds of game footage and share them to OneDrive. Oh, and it'll also work with Steam games. Pretty neat.
Then a little feature called game streaming from Xbox One to Windows 10 PCs and tablets. Oh yes. With Windows 10 you'll be able to take your Surface Pro 3 with you to the bathroom and play Halo 5 on the toilet. And that's, well that's pretty incredible.
Fable Legends coming to PC, will feature cross-platform multiplayer with Xbox One
Windows 10 will bring universal apps to Xbox One
No, not office. You won't be doing spreadsheets on your Xbox One, but Windows 10 will definitely open the door to new developers to get apps onto your console. Gaming will remain the focus, as well it should, but since apps will run across phone, tablet, PC and Xbox, it opens up a whole new avenue for app developers.
There are so many possibilities this opens up, so many apps you might want to use the TV for instead of a smaller screen. We're told to expect more on this at the Game Developers Conference in March, so we'll be paying close attention to that.
Windows 10 will enable developers to bring new apps to Xbox One
The Surface Hub is a giant, 4K Windows 10 'tablet'
Calling the Surface Hub a tablet is probably understating it. What it is, is an 84-inch, 4K Windows 10 device aimed at the enterprise customer. Besides being a full Windows computer it's got a whole bunch of sensors, pen support, NFC, cameras, microphones. Content can be shared from both wired and wireless connected devices.
It's not going to be for Average Joe. But that doesn't make it any less awesome. Or any less expensive, for that matter. While Microsoft didn't discuss pricing, a 4K TV at this size would cost several thousands of dollars.
HoloLens is a Windows 10 computer for your head
In a completely unexpected announcement, Microsoft showed off HoloLens, a headset running a holographic version of Windows 10. If you asked anyone, literally anyone, before the event what they were expecting to see, this wouldn't have even been a glint in the eye. Microsoft developed the project "hiding in plain sight" beneath the Visitors Center at the Redmond campus. And it didn't leak once.
It's crazy powerful considering what it is and how much data it's processing at any one time, and truly opens up Windows 10 to a whole new dimension. It's supposed to launch "within the Windows 10 timeframe," whatever that really means, but we know one thing for sure. It'll let you walk on Mars and go inside your Minecraft creations. OK, not just that, but to say it looks phenomenal would be an understatement.
The future of computing is here.
Windows 10 will introduce holographic computing
Microsoft sheds more light on HoloLens in pair of videos
Bonus number 11: There will be a Windows 10 flagship smartphone
Microsoft didn't say when. Or what. But what was confirmed is that there will be a "flagship smartphone" launched in 2015 for Windows 10.
So, that's the bulk of what we learned from the Redmond event. With GDC, MWC and Build all happening before the end of May, the Windows 10 news shows no sign of slowing down. And we can't wait for the next, "the next chapter."
Windows Central Newsletter
Get the best of Windows Central in in your inbox, every day!
Managing Editor - Tech, Reviews
Richard Devine is a Managing Editor at Windows Central with over a decade of experience. A former Project Manager and long-term tech addict, he joined Mobile Nations in 2011 and has been found on Android Central and iMore as well as Windows Central. Currently, you'll find him steering the site's coverage of all manner of PC hardware and reviews. Find him on Mastodon at mstdn.social/@richdevine
Hi, what will happen if you have a Windows 10 notebook and a Windows 10 phone or Xbox One in the same room and say Hey Cortana for something?

You got 3 for the price of 1

Everything's gonna explode and that user may die.

Hahaha oh man... Death is not cool but just the way you made that comment is hilarious xD.

3 voices at the same time :S or isn't it gonna activate Cortana on other people's notebook ?

No cause you can set it to recognize your voice only.

No, that won't happen. But then again, Cortana is Cortana. She can't duplicate her actions, even if yes, in this scenario it might be projected on multiple screens. I guess it's the same things as if you had a tablet with Google Now and a Chromebook too.. You can just say "okay google".

We don't have cortana here in Belgium. I never used it,that's why I asked.

Try setting your region to USA and speech to English and search for Cortana; she will be between the installed apps. I'm from Belgium too and left the settings that way, Cortana is amazing ( for example: Remind me to take a picture when I visit Brussels) only disadvantage for us is the imperial settings as default

Lol. Awesome sense of humor!

This has be confirmed by Joe, you could possibly die in this situation.

The Cortanas will start world war C.

I guess that's your decision, im sure you can disable the feature on the device you choose not to react to the statement.

I guess it's gonna be difficult for cortana to know on which device you currently are or want to use.

No, actually its not that hard really. Just like how the phone reacts when you put it up to your ear and display turns off, or when your Xbox console auto recognizes you by Kinect. Shouldn't be that hard for Microsoft to implement, but im not complaining.

Or maybe if you put the phone down on the screen side. But yeah no complaints, just curious.

Same here, actually that seems rather simple. I like the idea

Anyway, it's gonna be a great year for us.

They will fight to the death...

Try that in the company's restaurant at Redmond hahaha

Ay chief! Ay chief! Ay chief!

A problem Microsoft would probably like to have. That being said, I know I don't keep a microphone hooked up and unmuted to my PC. Maybe they'll allow you to create a device hiearchy for that occassion.

You get a concert of Cortana answering you

You will get a discussion between 3 Cortanas and you as to who has the right answer, you will never be bored or lonely again.

That will be exactly like all your girlfriends meets you at the same time. You can imagine how bad it can be! ;)

Master chief couldn't keep one, how am I going to take care 3 of them :D

You'll have three gorgeous assistants to service you in any way

I was wondering that my self. They had a similar issue with Skype. Users would get an annoying incoming call beep on phone, desktop app, metro app, and outlook.com. They fixed that by figuring out why device you were actually using and only beeping that one. Hopefully a similar concept will work with Cortana.

I don't know if I like that idea having three woman screaming at me at the same time. something going to get broke.

I guess if you use the same account on the notebook,phone and xbox,itll voice activate on the device closest and display results just like siri on homekit

What happens if the Seahawks DON'T win the Super Bowl? Does that mean we'll have to wait until 2016 for a Phone version :)

Then no phone version until the Seahawks win. So you all better cheer for the Seahawks and not the Patriots ;)

What's funny is, Cortana is actually predicting the Patriots will win.

Hello Sam how you liking your new Start, That was one hell of a show Microsoft put on, I thought WOW. The sheer strength Quality & creativity on offer, was mind blowing, Microsoft are most certainly moving forward with big strides. I feel humbled to be part of something so great.

Windows Central, you guys are awesome! Many thanks for every news on Windows 10. *Applause*

Wow, just wow. So many cool things that I am so eager for. I am happy now that I bought an Xbox one. Only thing left to get is a surface pro 3, or the newest at the time.

I'm going to use the hell out of game streaming. My Xbox has been relegated to the den so it doesn't annoy other people around ... now I can game on the couch again.

#9 should have been, "There is no 9."

Lol. Took me a minute to get the joke.

Great summary. W10 will be right on time...I'll be graduating college and ready to spend my new-found money on some new tech. Also, that 10 in the picture seems 3d on my 1520. Kinda freaky yo.

Same, Chemical Engineer here

Dissapointment? For me its not, what I like is the compact view of the settings, neat and clean. No more long and endless list of settings. Expandable quick actions, now not just only for our five. What else??

Heck yeah, I loved it too. It was a better preview than I was expecting.

I watched with low expectations but I was blown especially the new Gaming experience.

I liked that and the Hololens. Those two blew me away the most.

I really hope we can keep the current design style of solid black background and the wallpaper within the tiles. It's such a cool, unique design

I was expecting interactive live tiles. :)

Waiting for that darn flagship so I can replace my venerable 920.

Me too! My 920 is dying a slow death. That flagship can't come fast enough!

My 920 still seems brand new. Missing new features of course.

Wait, and wait some more. I feel like a customer at the dmv

So its very clear that Lumia 1030 1530 are not so far ...

I'd love to see a 935 with an SD-Card slot.

Really hope so. About dam time they had a phone worth looking forward to instead of "affordable flagships"

Dafuq, just dafuq. Good job MS! I guess that's why development on the current versions of XBox material (Music app *cough*) was kind of stalling. Me like!

Worth waiting? Any hopes on Windows Phone growth?

Will be getting Windows 10 for my pc and Phone on the insider program as soon as they are released!!

Everybody be like, "YES! A FLAGSHIP!"

Great coverage guys!! Do we get any video coverage of Dan on mars kicking rocks? Or more importantly a hands on with W10 bearing handset? Or is that stuff press only?

No one that was presenting today was wearing a Band. Very disappointing. Shows you not committed they are about it.

No word on OneNote, but good news about Outlook calendar. Think this was the key info of the day for me.

I'm sure they'll update the OneNote app as well. There's not a whole lot wrong with the current version for phones, but they definitely need to add inking support to it like they have the iOS and Android versions.

Also based on https://twitter.com/MicrosoftUK/status/557959183317094400/photo/1 We can see that Transparency option (At least for the Taskbar and the Start Menu) will be back in WIndows 10 and I'm very glad for it. All that opaque stuff belongs in the 90s.

That flagship better have an SD-Card slot!!! Let that stupid SD-Cardless (9XX and 10XX) nonsense die with Nokia's name!

Would be good if MS to launch a device like Amazon's Echo & have Cortana control everything like Phone Calls, Text, Music etc ... woooohooo!

I wanted exploding tiles or interactive tiles.

Just because they didn't say it here doesn't mean it won't happen. There's still MWC for them to announce new features, and numerous other events they can announce at

Oh man! I had totally forgotten about it. Thanks for saying it. Then there will be a keynote for windows 10( smartphones) with exciting new features. :) :) :)

In the Gaming section, Battletoads deserves a mention.

I learned that I can now delete this WindowsCentral app on WP, cause on Spartan I can see the site properly in reading mode. I mean for a Windows focused tech blog why do you have a better Android app than the OS your blog is named after. Unfuckingbelievable!

Maybe this was Microsoft's sort of "Plan B" id you wanna call it that in case devs still don't get on board with Windows, so they made a browser that has a mode which will allow you to go to mobile sites and navigate them as web apps in a manner similar to that of an actual app made for the OS

I still want a tile size option that allows the tile to stretch the full width of the screen. The WC app would be perfect for that.

So with the phone upgrade I can go to a att give them my windows 8.1 phone an walk out with a windows 10 phone ?

Free for the first year then you pay or free if you upgrade in first year, that what the picture says. As for windows phone 10. If the update rollout is like denim, I wont hold my breath lol

It's free for your entire life time if u upgrade within first year of the release. And it won't be like denim coz preview would roll out to all users at a time.

Windows 8 was testing the waters, windows 10 clarified what we wanted, and will be truly amazing :)

Fascinating.. See how this evolves?.

Joe B confirmed that WP 10 will gain awesome new features periodically, so waiting windows 10 flagship

It's just easier for people to say WP10 because by saying just "Windows 10" (though that is the politically correct name) people don't know if you mean new feature for the phone version, the desktop version, or the Xbox lol

I'd he interest in knowing if Outlook will be full on Outlook or just mail. I'd tike complete editing capabilities of calendar, tasks and contacts. As it stands now, you have to do a lot cleaning up on a computer if you've made any new entries on your phone.

The demo showed off a pretty full-like Outlook experience. It had the ribbon bar and everything on both versions that you would use for editing stuff.

Thanks for that - looks like I could have used some editing help on my post, too. Didn't watch the demo - spent most of the day flying. Looking forward to 10 and the promise of something to finally replace my 920. Thanks again.

The next flagship phone will be the holophone. If all Apps can be holographically enabled in Windows 10 then phone hardware will be what takes down Apple, Google, and Samsung all at once. I just blew you mind.

Will the orginal Surface RT get upgraded to Windows 10?

My best guess is yes, as phones can be upgraded.

I really hope they do as i am about to purchase a Nokia 2520....

It says all devices with Windows 7 or 8.

Will WP8.1 get a new office update? W10 is to long to wait!

If you sign up for the dev preview youre only talking a manner of a couple weeks lol.

No. WP 8.1 office is built into the OS and is not updateable. Besides I don't want them dedicating any more resources to wp8.1 bring on 10.

I wish there had been more news on The Health band...

Will the Xbox Music app for phone be the one from PC?

First of all thanks for all your hard work guys. Second I wasn't impressed with windows 10 for phones I still can't choose default apps to open each URL
I still can't have a real multitasking like I hoped it would be with 2 apps running in my screen
I still can't save videos properly
I was hoping for an active live tiles especially for music tile so I can control it from my start screen
I was disappointed after watching that mostly the change was in the look
I hope that my voice would be heard through windows central

Your voice will be heard thru the insider program (when available.) there is still a long time until the final release and that is why they didn't spend much time on details - still much to be decided.

Well what your not understanding like alot of WP fans. Is just like windows 10 for PC when they first showed it and let insiders use it it was missing alot a features that they added in later builds and are still adding them in new builds. So the same goes for windows 10 for phone this is just the initial build the beta in February there release it to the windows insider program and just like Windows 10 for PC will add features in later builds and they will use are feedback to help shape it so instead of bitching why don't you wait till February download windows 10 for phone and then let Microsoft know what you like and what features you would like them to add they may not add all your ideas but you never know maybe a few will make there way into the finale build. It's alot better then whining about what's missing in what everybody knows is a beta build not a finale version.

How in the world did you infer all of that from the incredibly brief glimpse we got of the phone? It would make more sense for you to install the preview when it's available before going down a long gloomy list of what you assume is missing.

Remember, like everyone else has probably told you, this is just what they have completed so far, it's not 100 percent done. Use the dev preview and give feedback. They do listen to it, trust me. They most likely didn't show off a lot of features on purpose because they want users to discover those features on their own, because it intrigues them more than just having somebody say "oh look what you can do here". People get more interested in a product when they discover those features on their own, not when they're guided through it in baby steps. For instance the new little cursor nub in the keyboard like the ones you find on Lenovos. Belfiore didn't mention that once in the presentation (at least I don't think he did.) If he left that out, imagine what other features he left out.

How about the feature to store all our music on OneDrive and access it through the music app!!!

They mentioned that is coming.

I knew there wont be actionable live tiles..

you don't know there won't be, they will be adding new features during development and the insider program

Still confused about that Music app. Is it going to replace the XBM app or is it a separate app? If so, will it integrate with the Music store a la Zune, etc. More questions than answers for me at this presentation.

I think it's replacing the current app

Will the Flagship phone be available through Verizon before the year 2018?

Pretty sure the flagship will be ATT only.

WTH. Somebody fix that relationship and get some damn phones sold by them.

I don't think so its gonna be available coz I dint see any actionable live tiles while using Windows 10 technical preview as it is one windows it's gonna be the same for all platform.

it can still be a different experience between devices

So is that why most MS apps don't have a transparent tile? Is tile transparency going away? I hope not. I really want to see my background.

Will I be able to get it no Lumia 520

that phone is part of all windows phone 8 devices, so yeah

Finally I can completely sync my devices. Presently, if I do that, the black background of the phone would replace the background on tablets.

Theoretically yes it should. I'd imagine there is an option to turn this feature off though if you wish, but I actually like having everything synced together. It makes life much simpler when you use that synchronization properly and to its fullest

if you do that now the background won't sync

I'm not saying buying a Windows Phone was/is a bad decision, but for the first time it made a whole lot of sense.

The event didn't dissapoint. It really delivered!

Theres always stupid people in these comments... if you have 3 devices, of course the response is coming from the one that is active at that time, and because you did not press the Cortana button on your phone (and most likely same function to activate on your tablet) of course the XBOX will probably respond first. And no.... it will not explode and you will not die, you morons.... stop hating Microsoft and go read about Apple somewhere else. :-\

you won't have to press anything, just saying 'hey cortana' will activate it

Was anything said about Bluetooth support for phones?

I think action centre should be in transparent

Waiting for flagship phone, I will be happy.

The post says the windows 10 OS is shown on a 1520, but the left arrow is different and the search button has been turned 45 degrees from its current position on my att 1520

Why don't they ever show excel for touch?

Dictate to send emails! Brilliant! Hope my workplace upgrade from 7 to 10!

Regarding xbox games streaming to PC....can I have a friend playing on my xbox, and I'd play with him on my PC?

If the game supports cross platform then yes.

Sign Up now for the Freee Ugrade. http://windows.microsoft.com/en-us/windows-10/about?ocid=WIN10_0_WOL_Her...

I want to see this phone!

I was kind off hoping for some news about ARM based tablets and the amount of Windows functionality we can see on them. My Surface RT will no doubt now need to be replaced. Brilliant.

Am I wrong? It means that Windows phone 7 users also will be able to upgrade to Windows 10 ?

The webpage for Windows 10 http://windows.microsoft.com/en-us/windows-10/about says Windows RT/RT 8.1 are not qualified for free upgrade to Windows 10. Can WC reach out to MSFT and confirm that this platform and current devices will no longer be supported?

@Eric_pepin I had a feeling we would be left behind. I even spoke to a Microsoft employee over their web chat (on Microsoft website) to find out if we would be shit on. He told me that Microsoft would not abandon a device and I would be getting it. Seems that they have now gone back on their word. All this about W10 for phones and W10 for laptops/ desktops, what about the customers who forked out for an original Surface RT? are we not important customers anymore?

I think you're misunderstanding. You can't install your own OS on a phone or rt tablet. So even after a year it would be a free upgrade. Therefore rt doesn't qualify you to get a Windows 10 installation key. It will just come in as an update. Just wait and see before you freak out.

This means that when I update my Windows Phone 8 to 10, after 1 year, I'll have to pay for it?

No, just that you have a one year free period within which thou install, after which you pay.

I don't think phone will ever require you to pay.

I'm not so excited about a flagship anymore. I just want windows on my 1520.

Maybe you can change the name of the device, so you can say "Hey Xbox" or "Hey Phone"


universal apps to Xbox One. Facebook, WhatsApp, Instagram, One drive, dropbox, LinkedIn, OneNote, Spotify, TuneIn Radio, Vimeo, YouTube, 6Snap(Hi), Twitter, Netflix, HBO+++. It might be good to have.

I just curious as to whether Microsoft has just hidden a Surface Ultrabook in front of our eyes like they did with the Surface Hub. I'm referring to the laptop used in the mockups http://www.windowscentral.com/sites/wpcentral.com/files/styles/large/public/field/image/2015/01/windows-10-universal-spartan.jpg?itok=SfgEkoZ4

I don't know with term of universal apps here, does it mean I can download the app that can't be downloaded in 512 MB RAM ?

Are we going to be able to play xbox games wirelessly with a phone like the 1520?

I don't think so. I think I heard something about only PCs and tablets having that capability.

Is there a forum for rumors about Windows 11?

On the 1520 windows 10 image.... I have a 1520 and it doesn't look like that. The bottom navigation buttons are different and the corners of the phone in the photo are slightly rounded, not pointy.... So what phone is that?

Oh. Windows Central is turning into one of those slideshow websites? No thanks.

This is a new format for large, list like posts such as this that we're trying. It's actually smoother and faster than existing posts. If you don't want to see the slideshow you hit the see all button and get it all in one giant list again. And in the app it makes no difference either way.

So i have 1520 att and what happens if I just skip denim and go 4 w10 if it preview build release before denim , do all cool camera stuffs will be on w10 or I will lost them for good . I very excited to try this but att has show nothing about denim update schedule yet :/

I'm really not sure I like the look of background images behind my tiles. Really hope that's a setting...

"The Music app will support OneDrive cloud streaming in the future." Will this be free? Or will we have to purchase the Xbox Music Pass or whatever it's called? A new flagship? Wish I had held off on getting my HTC One! @__@

Funniest bit: Microsoft didn't say when. Or what. But what was confirmed is that there will be a "flagship smartphone" launched in 2015 for Windows 10.

For smart mobile... free update, compressive data browser, cortana, touch based office, xbox gaming, apps... all are good, but develop theme based interface is needed for diffenent type of individuals.
Windows Central Newsletter
Thank you for signing up to Windows Central. You will receive a verification email shortly.
There was a problem. Please refresh the page and try again.