Hands-on first impressions of Microsoft's Surface Duo 2, Surface Laptop Studio, and more
I spent some time with Microsoft's latest Surface hardware — here's what I love and what I think was missing.
Microsoft held its now annual hardware event this week. It unveiled one of its most extensive updates to the Surface line since 2015 — Surface Duo 2, Surface Pro 8, Surface Go 3, updates to Surface Pro X, and the star of the show, Surface Laptop Studio.
Media got a bit of a hands-on with the new devices this week, and I was able to talk to the people who worked on the products about what's new, how they did things, and lots of other little interesting tidbits. While we'll all undoubtedly learn more in the coming weeks — especially with full reviews likely around release time — here's a good primer of things that were not in the press release.
Surface Duo 2: A whole new device
Microsoft's original Surface Duo is intriguing and frustrating, as our Senior Windows Editor Zac Bowden recently opined.
Surface Duo 2 is a whole new beast, a fact that the announcement revealed. It has been redesigned from the ground up with 2021-era smartphone features in mind instead of the original concept behind Surface Duo, which was a pocketable Surface with Windows.
The hardware feels much more substantial now and not nearly as delicate as the first version, which I think required the bumper case to feel secure in your hand. I didn't feel that way with Surface Duo 2, likely because it's slightly thicker now (5.5mm opened instead of 4.8mm). But the hinge is also redesigned. It's a bit stiffer and feels … better. It's hard to describe.
Check out the 20-image gallery below:
Image 1 of 20
Microsoft wasn't shy about showing off the new cameras. From what we have heard, the company outsourced some of the computational algorithms for the camera to a Japanese company which is why it can do well in low-light situations. We'll have to test it, of course, but so far, it easily looks to be upper mid-tier in 2021.
Fun things I learned:
The snap-on case is like a hard shell with some texture (not a rubber TPU like the bumper). It felt fantastic.
You don't need that case to stick the Surface Slim Pen to the front cover; you just need it to charge the pen wirelessly.
The Slim pen really sticks to Surface Duo 2 hard, which is what I was hoping for. It's like a rubber fridge magnet strong, so you'll have to really pull it to get it off. That means, yeah, it should be fine in your pocket.
Top bezels are still a bit thick but razor-thin on the sides, and the curved inner display is a beautiful effect.
Microsoft Start (its new News app) now spans, thank God.
Gameloft optimized three games for on-screen controls, including Asphalt 9. Microsoft is pushing gaming on this thing with Game Pass (they demoed Sea of Thieves on it).
On the right is your live image, on the left is your camera roll.
The new camera app spans and is really lovely. Editing is also dual-screen with tons of features, sliders, inking abilities, and more. It's well thought out and purposeful.
Yes, Microsoft reinforced the entire chassis, so the Type-C port should not crack. And with Gorilla Glass Invictus and that hardcover, Surface Duo 2 feels very sturdy.
Using Surface Duo 2 one-handed is fiiiiiiine. Yes, it's not entirely flat (it wasn't either on Surface Duo 1 with the bumper), but it felt perfectly OK. Microsoft insists it's very strong, durable. The cover never hits the camera lenses, either. Even with the Surface Slim Pen, cover case, and reverse folded, it's thick, but it was easy to handle.
Microsoft Launcher is updated. The news/widget feed resembles Windows 11 now. The notification panel has sliders for volume and brightness, so you can adjust them in any posture where the buttons may be blocked. It's also wider now and looks much better.
The new black colorway looks excellent.
Screen rotation is very fast, as is the device's overall performance thanks to that Snapdragon 888.
It has a new digitizer, so touch input/response should be better this time.
Android 12 should come much quicker than Android 11 for Surface Duo 1.
The Glance Bar is very cool to see in action.
Look, we need to properly test Surface Duo 2 to know how good it is. Still, between NFC, the new cameras, the processor, new screen materials, 90Hz refresh, curved inner display, and support for Surface Slim Pen, I (along with other present media) was impressed.
Cons: It's still crazy expensive and has an uphill battle to win converts. But this is a massive step in the right direction.
The Surface Duo 2 is set to improve upon its predecessor in a whole host of meaningful ways. If you've been waiting for the ideal Duo experience, it might finally be here.
Surface Laptop Studio: "The most powerful Surface ever"
As we told you, Microsoft did make a bring-it-forward design for an all-new device: Surface Laptop Studio, which was just announced.
In my review of the HP Elite Folio, I said that design is the way 2-in-1 laptops should go — not the 360-hinge stuff. Microsoft thought the same as this is a very similar design, but it is executed entirely differently from HP.
At first glance? It's like you merged Surface Pro 8 with Surface Laptop 4 and then added a weird bottom to it. It's both familiar and different, redefining what a laptop could be, which I love.
Some takeaways:
The hinge design is not the same as the patent from this summer, but maybe they'll do that in a few years.
Microsoft uses cloth on the inside to hide the wires. It doesn't stretch, is super strong, and goes into the display when you switch postures. Even the cables behind the display move as you switch postures. It's so overly mind-blowingly complicated on the inside but clean and simple on the outside: Pure Microsoft "hinge-engineering!"
Why not … 6- or 8-core CPU, or AMD, or higher resolution display, or …? No good answers besides balancing price, device and audience intention, thermals, and attaining good battery life.
The display is default 60Hz. Users can manually put it to 120Hz. A later update will enable Dynamic Refresh Rate in Windows 11.
Haptic trackpad! I've been pushing this tech hard in 2021, and Microsoft delivered. Microsoft made this one itself, although there may be more to this story: Stay tuned. It felt great, and it even has an adjustable slider for intensity. Loved it.
RIP Surface Book as Surface Laptop Studio replaces it.
Surface Laptop Studio looks like a killer laptop. The display is excellent, and the camera, GPU, and that design make it unique right now.
Cons? Microsoft is still not using anti-reflective displays. 🤦‍♂️ I'd also lament no LTE, but that's a very niche complaint.
The Surface Laptop Studio is taking the old 2-in-1 mindset in an interesting new direction. If you have $1,600 lying around, it's an exciting option.
Surface Pro 8: The sleeper hit
Surface Pro 8 is exactly what we anticipated, and frankly, wanted, from Microsoft: Take the design cues from Surface Pro X and put them into Surface Pro 8. Now add Thunderbolt 4.
And that's what Microsoft did with today's announcement.
Surface Pro 8 gets a 120Hz refresh (defaults at 60Hz), thinner bezels, support for Surface Slim Pen 2, two Thunderbolt 4 ports (no more Type-A), and LTE options for all models.
Some quick impressions:
It looks exactly like Surface Pro X. You can only tell the difference with the vents on the rear.
Going from 12.3-inch to 13.0 may not sound like a lot, but it makes a huge usability difference.
New 10MP camera on the rear with 4K video! Interesting.
Front-facing camera can now "face-lock" onto you, so if you move or take a drink of coffee, your face is always in focus. Subtle, but a nice feature.
Dolby Vision (HDR for video) and Dolby Atoms audio support! Very happy about that.
The chassis has a more aggressive tapper now; it looks and feels great.
Uses the same Surface Type Cover as Surface Pro X.
The Surface Pro line was basically perfect, but Microsoft sorely needed to update critical aspects. They did that with Surface Pro 8. It can connect to an eGPU now, the display looks much better, you get better performance, and many more minor tweaks make this Pro so good. I think this will be a massive winner in reviews.
Cons: No anti-reflective display, again. All models now have fans in them, which is interesting.
If you want the looks of Surface Pro X alongside Thunderbolt 4 and an assortment of other useful additions, the Surface Pro 8 is here for you.
Surface Slim Pen 2: Blew my mind
It's kind of hard to get excited about a pen — or is it? The haptics in Surface Slim Pen 2 changes everything, in my opinion.
The pen now has virtually no lag and requires almost no pressure to activate. But the haptics! You can make the pen feel like a pencil on paper. It truly tricks your brain into thinking you are using an analog device.
Only for Surface Pro 8 and Surface Laptop Studio.
Besides drawing, there is haptics for all sorts of things like resizing. Where there are touchpoints, the Surface Slim Pen 2 gives feedback, letting you know you can drag and resize a box. It makes things so much faster and more natural for photo editing work.
I'm very excited about Surface Slim Pen 2. It takes the concept of digital inking to a whole new level. It's so seamless to use but makes a huge difference in usage, whether for taking notes, drawing, or photo editing.
Cons: You'll need new Surface hardware to make use of that haptic ability.
Digital inking has new ceilings to break, if the Surface Slim Pen 2 has anything to say about it. So long as you have a Surface Pro 8 or Surface Laptop Studio, you'll get the best possible Slim Pen 2 experience.
Wrapping up
This was a great Microsoft Surface event. It delivered both what the market demands and what Surface fans have been clamoring for (Thunderboooooolt).
I didn't mention Surface Go 3 or Surface Pro X as those are pretty minor upgrades. Granted, those new processors for Surface Go 3 are welcomed, as there is no such thing as being too fast. We'll have to see how much of a difference it makes.
Surface Pro X just gets a Wi-Fi-only option (see announcement), which drops the entry price to $899. That's welcomed but disappointing for those who wanted a version 3. That said, we hear that Qualcomm is set to announce its Snapdragon 8cx Gen 3 in December on a new Cortex base. That means we should get a "major" upgrade for Surface Pro X later in 2022.
I'm not sure which was my favorite of today's news. Surface Duo 2 is the most interesting because it has so much to prove this time. Can it do it? It's evident Microsoft is aware of that pressure. This version really seems like the one to get if you can afford it.
Surface Pro 8 is a slam dunk. I can't see how it doesn't sell exceptionally well and get excellent reviews. Surface Laptop Studio, I think, is also a hit along with that new Slim Pen 2 for both devices.
I'm glad Microsoft is going with this pull-it-forward design for Surface Laptop Studio. Same goes for taking the lead on haptic trackpads. That's the future of convertibles.
We will, of course, have much more coverage of all these devices in the coming weeks.
Let me know what you liked the most and what you found the most disappointing!
Get the Windows Central Newsletter
All the latest news, reviews, and guides for Windows and Xbox diehards.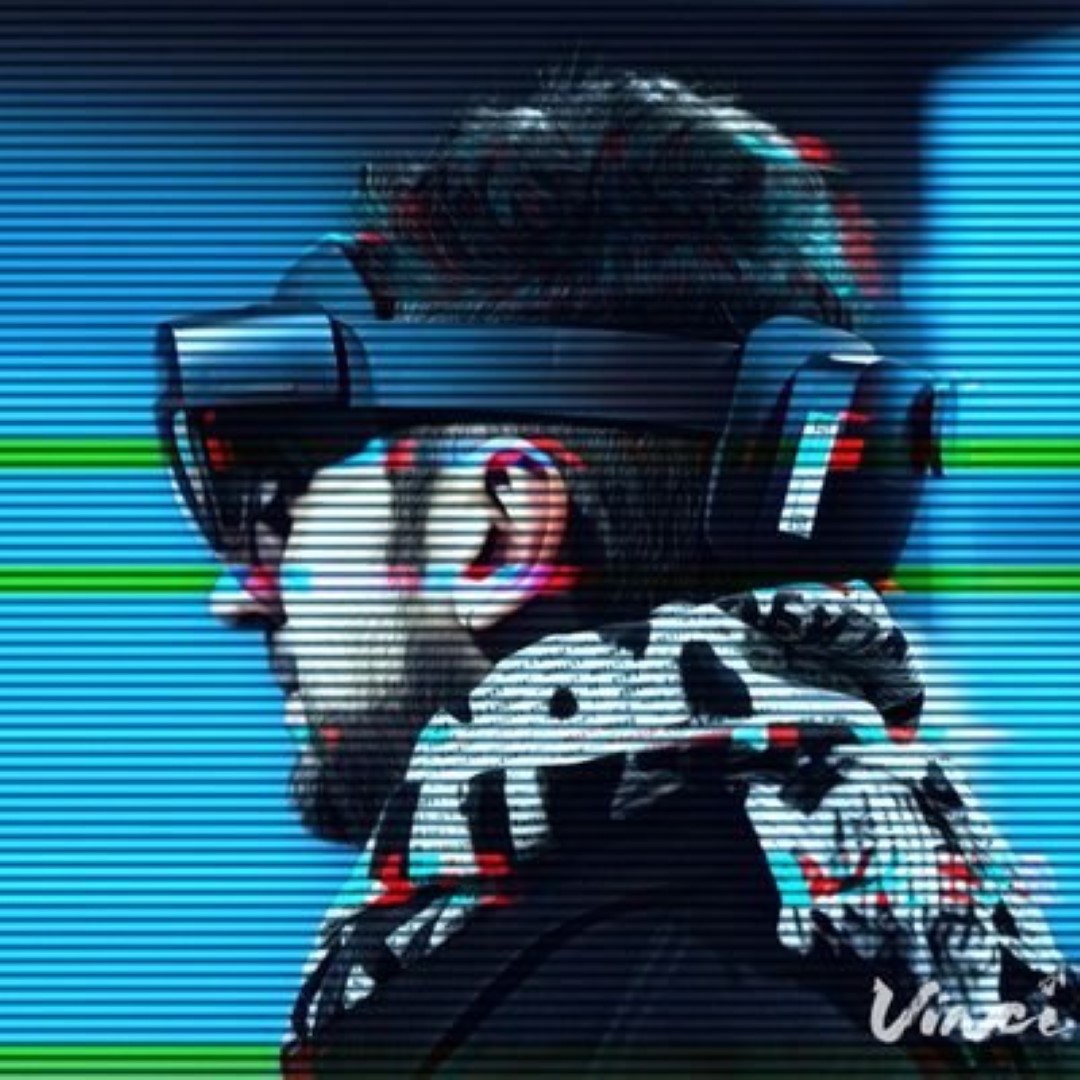 Daniel Rubino is the Editor-in-chief of Windows Central, head reviewer, podcast co-host, and analyst. He has been covering Microsoft since 2007 when this site was called WMExperts (and later Windows Phone Central). His interests include Windows, laptops, next-gen computing, and for some reason, watches. Before all this tech stuff, he worked on a Ph.D. in linguistics, watched people sleep (for medical purposes!), and ran the projectors at movie theaters because it was fun.