Surface Laptop review: Microsoft's best Surface ever — but you pay a premium for it
The Surface Laptop is a pricey solution to a problem that may not even exist. But it's still a marvelous PC you'll lust over.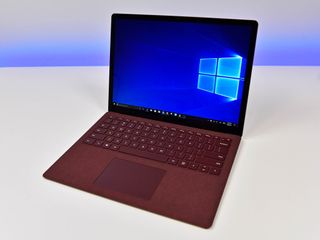 (Image credit: Windows Central)
Microsoft has been setting the bar for PCs and unique form factors for many years with its Surface hardware. That makes the Surface Laptop's existence stranger. Regardless, the company has created a luxurious PC Ultrabook that directly targets Apple's MacBook.
Is there really a need for a MacBook killer? Microsoft thinks so, but it may be bringing too little, too late. Its PC partners also seem to be taking on Apple just fine. I spent the last two weeks with the Surface Laptop, and while I'm a big fan, it may be a tough sell.
About this Surface Laptop review
Microsoft supplied a loaner Surface Laptop for review purposes. The unit tested features a Core i5-7200U processor, with 8GB of RAM and 256GB of storage. It costs $1,299. Starting price of the Surface Laptop is $999 for the Core i5 with 4GB of RAM and 128GB of storage. The Surface Laptop maxes out at a Core i7-7660U with 16GB of RAM and 512GB of storage for $2,199.
Microsoft Surface Laptop technical specifications
Microsoft offers a few variants of the Surface Laptop, but only two processor types, seventh generation dual-core Intel Core i5 and i7 chips, along with Intel HD 620 and Intel Iris Plus 640 for graphics.
Swipe to scroll horizontally
Category
Specification
Display
13.5-inch Pixel Sense display
10 point multi-touch
Display resolution
2256 x 1504 (201ppi)
Aspect Ratio: 3:2
Software
Windows 10 S (Upgradable to Pro)
Processor
Seventh-gen Intel Core i5-7200U or i7-76660U
Storage
128GB, 256GB, 512GB Solid State Drive (SSD)
Memory
4GB, 8GB or 16GB LPDDR3 RAM
Graphics
i5: Intel HD graphics 620
i7: Intel Iris Plus Graphics 640
Rear camera
None
Front camera
720p
Windows Hello facial authentication
Speakers
Omnisonic speakers with Dolby Audio Premium
Ports
One full-size USB 3.0, Mini DisplayPort, headset jack, and Surface Connect
Sensors
Ambient light sensor
Keyboard
Full-sized, backlit, soft-touch
1.5mm travel
Security
TPM chip for enterprise security
Battery life
14.5 hours of use
Pen
Surface Pen (not included)
Weight
2.76 lbs
Dimensions
12.13 inches (308.02 mm) x 8.78 inches (223.2mm) x 0.57 inches (14.47 mm)
Internal storage via SSD and RAM varies from 128GB and 4GB up to 512GB and 16GB, respectively.
Surface Laptop design
Following in the tradition of other Surface devices, the Surface Laptop is the cream of the crop when it comes to aesthetics and quality.
The Laptop's chassis is unibody aluminum that is smooth and creak-free with no screws or visible seams. Everything from the grating on the rear vent to the edge of the back of the display is symmetrical and impeccable-looking. The aluminum is excellent for preventing smudges as well. I never once felt I had to wipe down the Surface Laptop nor were there visible fingerprints on the chassis from normal handling. This fingerprint experience carries over the touch screen as well.
Our review unit was burgundy, but there are three other colors including platinum, cobalt blue, and champagne. Unfortunately, the latter two colors are only offered in the Core i5 models, and platinum is only available for Core i7 variants.
The burgundy and cobalt blue are muted and non-flamboyant (Microsoft describes the colors as "timeless.") Burgundy shimmers a bit depending on the light – sometimes it looks darker, other times brighter.
Rubber feet keep some distance between the bottom metal chassis and any flat surface. The Microsoft logo along with some minor device information is on the underside and is almost invisible. There are no Intel stickers or anything else marring the Surface Laptop.
Opening the lid is effortless and can be done one-handed – a trademark of quality laptop engineering. Microsoft did not even add a notch to open the display, which is unusual but not problematic because there is enough ridge in the front to grab and open it from any position.
The inside keyboard deck and display area are almost boring ... but in a good way. There is nothing that immediately draws your eye away from the screen – no chrome, vents, grills, speakers or LEDs – just the keyboard and screen. It's a pure Windows experience.
Alcantara luxury (and concerns)
That keyboard deck features Alcantara – a synthetic fabric that is supposed to be on the same level as leather or suede but not as damaging to the environment. It's made from polyester and polyurethane. The fabric is warm and inviting versus the common cold metal found in premium laptops. The color scheme matches the exterior with bits of darker color to add some style.
Everything you need to know about Alcantara
Alcantara has some detractors, and some say the fabric can stain over the years. Microsoft has used it before with its Signature Type Cover for Surface Pro and Surface Ergonomic Keyboard, and most reviews on Amazon are positive, with few complaints about the fabric.
The blend with the Surface Laptop is supposed to be slightly different, with an extra layer of a specialized polyurethane coating. There is a very distinct and almost pungent smell with the Surface Laptop. While this scent is like any "new computer" smell, it has lingered more than the usual 24 hours. I own and use the Signature Type Cover and Surface Ergonomic Keyboard and have never noticed this odor, so clearly, something is different.
Microsoft says that like any luxury item occasional user care needs to be taken with the Alcantara, which includes giving it a light wipe down with microfiber, water, and some soap.
In my two weeks with the Surface Laptop, I didn't notice any wear, tear, or staining with the Alcantara fabric. The only downside is the smell, which is more apparent than I would prefer.
For now, only time will tell how well Alcantara holds up over the life of the Surface Laptop.
Surface Laptop display
The Surface Laptop features a 2256 x 1504 (201ppi) PixelSense multi-touch display. That is a lower resolution than the 12.5-inch Surface Pro at 2736 x 1824 (267 ppi) and the 13.5-inch Surface Book 3200 x 1800 (267 ppi), but it would be difficult to eyeball any differences.
Because the Surface Laptop is not a tablet or a 2-in-1 PC, Microsoft made the display bezels quite thin and smaller than on Surface Pro or Surface Book.
The Laptop's screen is bright and auto-adjusts based on ambient lighting. That adjustment feature works well. Brightness could be higher, but for most usage scenarios it should be OK.
Corning Gorilla Glass 3 protects the display from scratches, and each screen is calibrated for 100 percent sRGB. In my color calibration test, I saw 99 percent sRGB and 80 percent AdobeRGB.
The glass is edge-to-edge and unlike any other laptop because there is no ridge – it's perfectly flat. The "oleophobic" screen protection is excellent with no noticeable smudges even after touch or pen use.
Microsoft claims the Laptop's screen has "the thinnest and lowest parallax LCD touch module on any laptop." That's good because making a display touch and pen-enabled often results in thicker and heavier displays that can add "visual distance" between the glass and LCD.
Regarding quality, blacks are not quite as deep as on an AMOLED or IGZO display. Instead, there is a slight shift to dark gray due to the backlight standard with IPS LCD.
Microsoft appears to have gotten the light-bleed issue in some of its other PCs under control, too, and we didn't see any backlight hotspots. While the display is glossy, the effect is somewhat muted and does not cause eye strain.
Overall, the Surface Laptop screen is a marked improvement in the Surface lineup. It is easily one of the best displays on a 13-inch form factor, even if it is not the highest-resolution.
Surface Pen is better than anticipated
Surface Laptop does not come with a Surface Pen, and it's not considered an inking device. Nonetheless, the touch display supports the feature. While it does not have advanced features such as the tilt support found in the new Surface Pro, it does quite well.
The Surface Laptop's display does not articulate fully backward, nor can it lay flat. That makes using a digital pen a bit awkward, often requiring you to hold the screen with the other hand for support. However, for signing documents, making a quick on-screen note, or drawing on a screen capture, it's not bad and better than I expected.
Inking on Surface Laptop is a "nice to have" feature. You probably won't use it a lot, but that moment you need to sign a PDF document or sketch a diagram, you'll be glad it's there.
Excellent typing experience on a smooth keyboard
Microsoft basically took Surface Pro 4's keyboard and dropped it into the Surface Laptop. There are some changes, however, including deeper key travel at 1.5mm versus the 1.3mm found in the Surface Pro.
The keys themselves are plastic and smooth just like Surface Pro. The material is a bit surprising because the Surface Book uses metal (magnesium) keys. The keys feel a little cheaper and lighter than anticipated. That's not bad, just different. My guess is Microsoft wanted the keys to match the warm feel of the Alcantara, and metal keys would have added weight and a cool-to-the-touch experience that did not match.
There is a three-stage backlight with a keyboard shortcut for easy access. Lighting comes on automatically and works great.
In another welcome change, Microsoft finally added dedicated function keys (F1 and F2) for display brightness controls. Previously, people with Surface devices had to use a cumbersome hidden key combo for those commands.
To the left of the Delete key is the power button – another change from previous Surfaces. The button works well and is instant. A light touch results in the display lighting up immediately. There are also dedicated media playback keys (play and pause), print screen, home, end, and page up and down.
The overall typing experience is excellent.
Precision trackpad lives up to its name
The Surface Laptop comes with a large 105 mm x 70 mm Precision trackpad with a glass layer.
The trackpad on the Surface Laptop is almost perfect. Clicking is satisfactory with an audible click, although you can tap for a quieter experience. The glass layer is smooth, though a bit tackier at times than I'm used to. I had no issues with unregistered entries, and the cursor accuracy was high.
Input and output (or lack thereof)
There are a few controversial areas of the Surface Laptop, and port selection is one of them.
A single USB Type-A 3.0 port is found on the left-hand side. Next to it is a mini DisplayPort and 3.5mm headphone jack.
That's it. The lack of a forward-looking USB Type-C in place of a mini DisplayPort is disappointing.
Nonetheless, it is not a deal breaker, at least not for me. I have a few laptops with USB Type-C, and the ports are used exclusively for charging. While external GPU (eGPU) support would be nice, Thunderbolt 3 is still a bit messy with some burdensome requirements, so I get why Microsoft is forgoing the standard. And later this year, Microsoft plans to release an adapter that fits into the Surface Connect port. It will reconfigure that power and data port into USB Type-C for those who want it.
Why Microsoft's new Surface Pro doesn't have a USB Type-C port
Conceptually, I think people accepted a single USB port on Surface Pro because it was a tablet. I'm not sure that leniency will carry over to Surface Laptop.
The absent SD card reader is also a letdown, but Microsoft evidently prioritized battery over external media support.
Surface Laptop speakers gratify
When looking at the Surface Laptop, you quickly notice what is not there, and that includes visible speakers. The Surface Pro and Surface Book put the speakers in the display facing outward, but Laptop is too thin for that.
Instead, Microsoft is doing something new – and risky. The Surface Laptop's speakers are below the keyboard deck, hidden from sight. Using special "Omnisonic" speakers that are tuned to work well with the Alcantara fabric and space between the keys, Microsoft may have outdone itself.
Compared to the new Surface Pro and Surface Book, the Surface Laptop sounds better. The reason is acoustics. With the speakers in the lower deck, there is more area for the sound to resonate. You can feel the sound when turned up, much like how a quality stereo speaker has a timbre.
Audio from Surface Laptop is loud, clear, and distinctly rich. There is Dolby Audio Premium support, too, along with some smart enhancements like loudness, room tuning, and bass boost to help customize the audio.
Wicked fast Windows Hello and a 720p camera
All modern Surface devices leverage Microsoft's Windows Hello feature via face recognition. The function is accomplished via a combination of infrared (IR) light and a lens, along with the front-facing camera.
Microsoft tuned Windows Hello on the Surface Laptop for speed, and it is impressive. As you begin to open the lid at a 10-degree angle the display and camera are enabled. As you continue to open the lid the camera actively searches for the user, and due to the improved optics, by the time you fully open the display the Surface Laptop has already recognized you.
The result is a very fast Windows Hello unlock process.
Speaking of that front camera, it is only 720p, a downgrade from the new Surface Pro's 1080p one. That tradeoff is likely due to how thin the bezels are on Laptop compared to Pro, not to mention the thickness. While images are a noticeably lower resolution, they are brilliant and look good. In fact, they're still better than most laptops I have tried.
Due to the Surface Laptop not being a tablet, there is no rear camera.
Surface Laptop performance leaves something to be desired
Microsoft ships two versions of the Surface Laptop: one with a Core i5-7200U and the other with a Core i7-7660U. Both are dual-core and have the latest seventh-generation processors from Intel. Our review unit is the Core i5 model, which is likely to be the most popular.
In synthetic benchmarks, the Surface Laptop with Core i5 does quite well. Geekbench 4.0 focuses mostly on a CPU-intensive task and it compares favorably to speedier Core i7 devices:
Geekbench 4.0 benchmarks (higher is better)
Swipe to scroll horizontally
| Device | CPU | Single core | Multi core |
| --- | --- | --- | --- |
| Surface Laptop | i5-7200U | 3,725 | 7,523 |
| HP EliteBook x360 G2 | i7-7600U | 4,496 | 8,435 |
| Samsung Notebook 9 15 Ext | i7-7500U | 4,316 | 8,320 |
| Lenovo X1 Carbon | i5-7300U | 4,139 | 8,311 |
| Dell XPS 13 (9360) | i7-6560U | 4,120 | 7,829 |
| HP Spectre 13 | i7-7500U | 4,100 | 7,469 |
| Surface Book 965M | i7-6600U | 3,977 | 7,486 |
While the i5-7200U handles Windows 10 just fine, it is a very middle of the road processor that peaks at 3.10GHz and has a base clock of 2.7GHz (Microsoft used the configurable thermal design power or cTDP to boost the base from 2.50GHz to 2.70GHz).
PCMark (Home Conventional 3.0)
Swipe to scroll horizontally
| Device | Score | Comparison |
| --- | --- | --- |
| Surface Laptop Core i5 | 2,494 | Better than 40 percent of all results |
| Samsung Notebook 9 15 Ext | 2,998 | Better than 57 percent of all results |
| Lenovo X1 Carbon Core i5 | 2,965 | Better than 57 percent of all results |
| HP EliteBook x360 G2 | 2,916 | Better than 52 percent of all results |
| Dell Latitude 7280 | 2,829 | Better than 52 percent of all results |
| HP Spectre x360 15 | 2,472 | Better than 41 percent of all results |
The PCMark score for the Laptop matches that of the 4K HP Spectre x360 15, despite the latter having a Core i7 CPU. PCMark Home Conventional looks at the system under load, and things like display resolution come into play, so laptops with higher resolution screens like Surface Laptop and the HP Spectre x360 get dinged because they push the graphics component much harder.
Geekbench 4.0 OpenCL (higher is better)
Swipe to scroll horizontally
| Device | Compute score |
| --- | --- |
| Surface Laptop | 19,256 |
| HP Spectre x360 15 | 28,868 |
| Samsung Notebook 9 15 Ext | 23,207 |
| HP EliteBook x360 G2 | 21,512 |
| Lenovo X1 Carbon | 20,932 |
| Dell XPS 13 (9360) | 19,410 |
| Surface Book HD520 | 18,197 |
| Dell Latitude 7280 | 17,827 |
The Surface Laptop does not have a discrete GPU, but it uses the Intel HD 620 to offload graphics from the CPU. With a core clock of 1GHz, the HD 620 edges out the Intel HD520 found in Surface Book, but it is not considered a powerhouse.
Where things get disappointing is with the 256GB of SSD storage for read and write speeds. Microsoft made a big deal about integrating a PCIe NVMe SSD directly into the PCB board, whereas many other laptops use an add-in module. The result is a more power-efficient drive that takes up significantly less space leaving more room for the battery.
Unfortunately, for the Core i5 edition, the SSD is made by Toshiba (THNSN0256GTYA) and its peak read and write speeds are just 900 MB/s and 200 MB/s – and that is theoretically under ideal conditions. Here are the synthetic benchmarks using CrystalDiskMark.
CrystalDiskMark (higher is better)
Swipe to scroll horizontally
| Device | Read | Write |
| --- | --- | --- |
| Surface Laptop | 423 MB/s | 237 MB/s |
| Lenovo X1 Carbon | 1,518 MB/s | 1,188 MB/s |
| Samsung Notebook 9 Ext | 1,365 MB/s | 1,213 MB/s |
| HP EliteBook x360 G2 | 1,129 MB/s | 916 MB/s |
| Dell XPS 13 (9360) | 1,287 MB/s | 794 MB/s |
| HP Spectre x360 15 | 1,128 MB/s | 862 MB/s |
| Surface Book | 1,018 MB/s | 967 MB/s |
| Dell Latitude 7280 | 428 MB/s | 412 MB/s |
I've seen some Core i7 editions of the Surface Laptop use a Samsung KUS040202M for the 512GB configuration. That drive can push 1,200 MB/s for read and 960 MB/s for writes, which are very respectable speeds, suggesting that the high-end Surface Laptop will perform significantly faster all around – especially with Intel Iris Plus 640 Graphics – compared to the Core i5 Surface Laptop. The 128GB edition of the Core i5 Surface Laptop may also perform even worse than the 256GB for storage access rates.
Bottom line: The more money you pay, the more power you get.
To put this in perspective, using the Core i5 Surface Laptop feels just fine. Whether it is booting the OS, running Windows Store apps, or even some light gaming, you would never suspect that the SSD was by any means slow. However, for large file transfers (1GB or more), the slower SSD speeds are slower than similarly configured laptops in this category.
All-day battery life
The battery life is exceptional with the Surface Laptop. Microsoft touts 14.5 hours using a closed-loop video playback with no connectivity – standard practice in all battery estimates.
Real-world usee falls more in line with a solid nine hours, but you can push it to ten if you are not doing intensive work, or by keeping the display dimmer. In my experience with the Surface Laptop, I never had to take the AC wall charger with me for the day, which is great.
Standby time is also outstanding. Closing the lid means the Laptop is not consuming battery life despite being on standby for rapid resumes. After a few hours, the laptop sleeps and behaves like any Windows machine, but returning a week later will result in nearly the same battery life as when you left it.
Whisper fans and a cool experience
The Core i5 processor stays very cool, never exceeding 102 degrees F (39 degrees C) under intensive graphics processing for 20 minutes.
The fan is whisper quiet and rarely turns on especially under regular usage. You would almost suspect the device was fanless, until you start playing games or do a large OS update or install.
Due to the design, the air intake grill is shared with the exhaust vent in the back of the device. That means your legs never block or interfere with air flow. It also gives the appearance that the device has no fan due to the grill being hidden behind the display hinge when opened.
The Surface Laptop never gets beyond warm and is exceptionally quiet.
Windows 10 S: Another conundrum
Windows 10 S is a variant of the Windows 10 Pro OS that comes with the Surface Laptop. It is Windows 10 Pro with the one exception that it can only install apps from the Windows Store versus .exe apps downloaded off the internet. At any time a user can do a one-time "unlock" to Windows 10 S to Pro through the Store for free through 2017. (It'll cost $49 after that if Microsoft does not extend the offer).
The whole process took less than three minutes, including the Laptop rebooting to adjust OS configurations. It was fast and easy and did not alter any customizations or files on my Laptop.
However, once you upgrade to Pro you cannot downgrade to S. Instead, you need to use a Surface Recovery image file from Microsoft (free). A user will not be charged for another Pro upgrade because the license is linked to the Laptop and Store.
Regarding performance and battery life between Windows 10 S and Windows 10 Pro, technically there is no difference. Putting two machines side by side – one with S and one with Pro – and running the same Windows Store apps and web use will result in the same performance and battery life. There is nothing "extra" about Pro, and Windows 10 S is not "lite" Windows.
If, however, you begin to install non-Windows Store apps on Windows 10 Pro, you may not see the same performance and battery life – especially after months or years. That's the difference. Windows 10 S is an ideal form of the Windows experience and keeping that configuration means the Surface Laptop will behave the same on day one as day one thousand.
Conclusion: Surface Laptop is beautiful and delightful — but not unique
I've thought hard about the Surface Laptop and who should buy it. Three distinct buyers come to mind, and I'll address each in turn for a review recommendation:
Surface fans looking for validation to buy.
"Regular" people who want 13-inch laptops.
MacOS users looking to switch to Windows.
The first group is made up of people who saw Surface Laptop and just wanted it. They think it's stunning, they are committed to the Surface brand, are comfortable with the price – and missing ports – and want to know is there anything severely wrong with it before they commit.
Those people should grab their credit cards and get one. I thoroughly enjoy using the Surface Laptop. It is delightful to use and carry around. I had zero issue or complaints, and this is easily my favorite Surface so far from Microsoft.
For the second group, regular shoppers who simply want a good 13-inch Ultrabook, you should probably skip the Surface Laptop. There is nothing fundamentally flawed with the device, but companies like HP (Spectre x360), Dell (XPS 13) and even Huawei (MateBook X) all make exceptional laptops that are thin, luxurious, more powerful, offer additional ports, and are significantly cheaper. It seems ludicrous to suggest the Surface Laptop is a better value or purchase than those – it simply is not.
The third group is MacBook and MacBook Pro users. For years, the PC crowd has been dogged by comparisons to Apple's premium laptop line. Microsoft finally went and made just as an audacious and deluxe laptop as Apple. Perfectly engineered? Done. Lacking in features? Check. Overpriced? Very likely. Still amazing to use and something you want? Yup.
The Surface Laptop is Microsoft's MacBook. People buy $10,000 watches that can only tell time, while my $150 Fitbit gives me my heart rate and acts as a pedometer. But there is a reason why people buy $10,000 watches: quality.
The Surface Laptop is a status device for Windows users. Microsoft might as well make a gold edition, with real gold, just to sell it to Kanye West. It's about prestige.
I suspect, however, like the MacBook brand, the Microsoft Surface Laptop will attract a certain "tech glitterati" to the Windows 10 world, an elite group of digital fashionistas who will sing the gospel of Redmond's vision of Fluent Design. Ironically, the people who want this device the most are the tech media that cover Microsoft and who will review it – not your average consumer. Microsoft wants to see its brand at press events, and mindshare matters.
Finally, the conceptual problem is that the Surface Laptop has no "killer feature." That's a change from prior Surface devices that created a new category, or solved a unique problem. Surface Laptop idoesn't change the game. It's just a really, really nice Windows laptop. And that's perfectly fine.
Addendum
Since this review went live I have also tested, reviewed, and compared the more expensive Core i7 model with 8GB of RAM to the Core i5 version. You can find more details in "Surface Laptop Core i5 vs. Core i7: Comparing performance, battery life and more". We also have a few more deeper-dives about the Surface Laptop that were not addressed here, including:
See Surface Laptop at Microsoft
Pros:
Outstanding build quality and design.
Balanced for performance and all-day battery.
Very good display and typing experience.
Quiet and cool.
Pure Windows 10.
Microsoft prestige device.
Cons:
Very expensive.
Limited I/O port selection.
SSD is slower than expected.
Get the Windows Central Newsletter
All the latest news, reviews, and guides for Windows and Xbox diehards.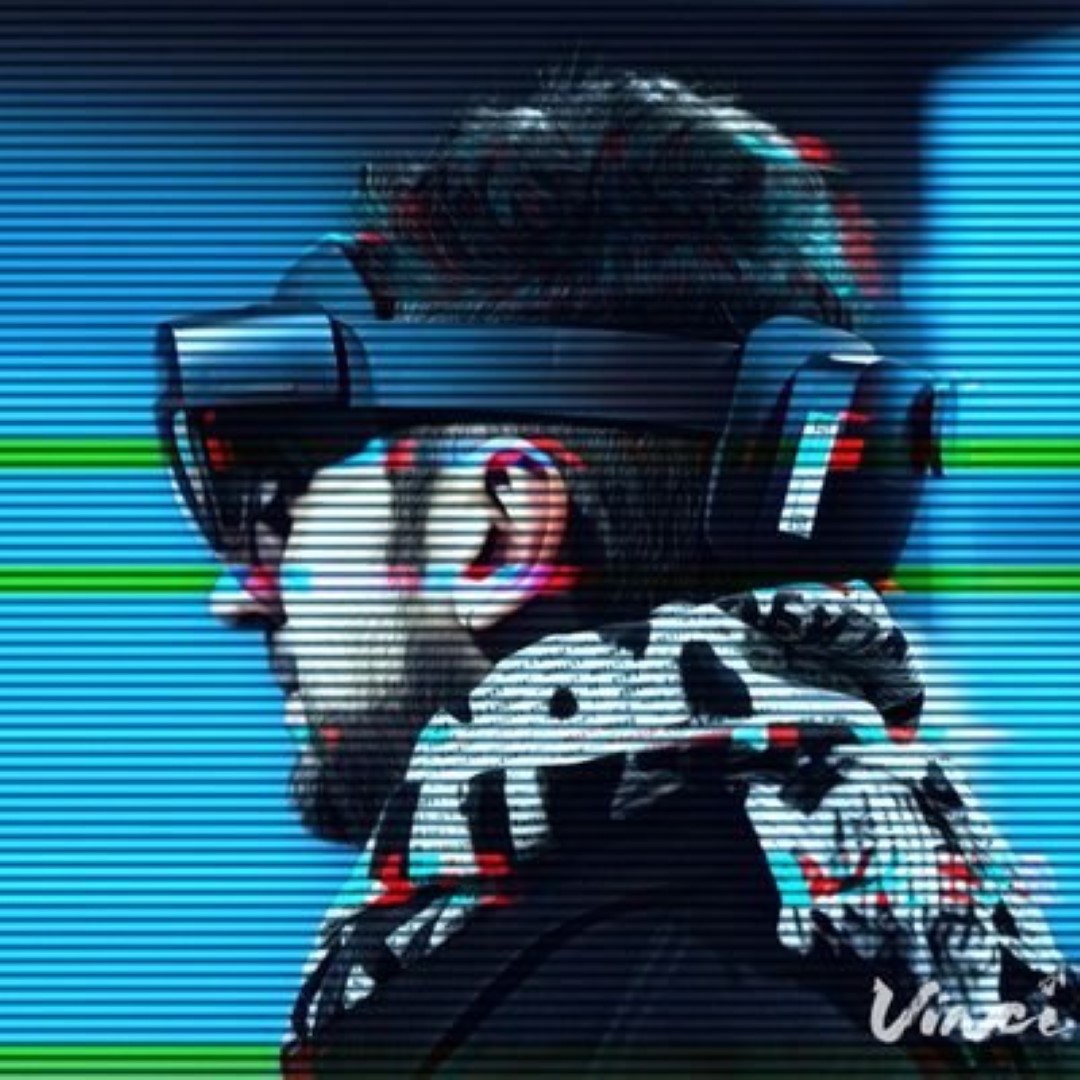 Daniel Rubino is the Editor-in-chief of Windows Central, head reviewer, podcast co-host, and analyst. He has been covering Microsoft since 2007 when this site was called WMExperts (and later Windows Phone Central). His interests include Windows, laptops, next-gen computing, and for some reason, watches. Before all this tech stuff, he worked on a Ph.D. in linguistics, watched people sleep (for medical purposes!), and ran the projectors at movie theaters because it was fun.