This Week in Xbox - Bethesda's future, Overwatch's DLC plans, Battlefield 5? (Giveaway!)
This week we're looking at Battlefield 5, Bethesda's future, Rare Replay on the Wii-U, and Blizzard's Overwatch plans!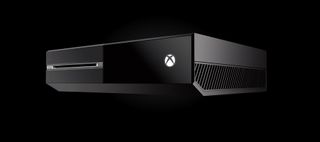 Welcome to our weekly ICYMI for Xbox news!
We're also giving away another copy of Rise of the Tomb Raider to one lucky commenter! Simply leave a reply and join the discussion for a chance to win.
We'll still be posting major Xbox announcements in the main feed. However, I'll be collecting some of the more nuanced news, rumors and talking points into one handy post every weekend. You can also rely on this weekly column to keep up to date with all the latest game releases too.
So without further ado, here's the latest edition of This Week in Xbox One News.
Bethesda's Todd Howard discusses Morrowind for the original Xbox, his inspirations and the future
Fallout 4 is done and dusted (aside from patches, mods and upcoming season pass content), but that doesn't mean Bethesda aren't already thinking about the future. Game director Todd Howard recently spoke to Wired about Bethesda's origins, his inspirations, and what's next for one of the industry's most important studios.
Microsoft approached Bethesda to ask for a Xbox version of Elder Scrolls III: Morrowind half way through its development. Todd remarked that he wasn't sure the console audience would be interested, but the sales went on to speak for themselves:
Wired closed the interview by asking whether Todd Howard would take a page from Shigeru Miyamoto's book, stepping back from huge projects to develop smaller games with smaller teams, presumably like Fallout Shelter. Thankfully, it seems that Elder Scrolls VI and Fallout 5 are still on the table:
If you're a fan of Bethesda's work, be sure to check out the full interview with Wired over here.
New Battlefield confirmed, details possibly leaked?
As DICE's primary efforts move away from Star Wars Battlefront, Battlefield has begun to shift back into focus. EA Development Director Dan Vaderlind recently tweeted the inevitable: there will be another Battlefield.
Battlefield is perhaps Call of Duty's biggest competitor in the military shooter space, although the series' last two games haven't been smooth sailing. Battlefield 4 was marred with server issues and other bugs, prompting delayed DLC and gigabytes of fix patches. Battlefield Hardline's launch was far smoother, but the game garnered lukewarm reviews, including our own.
Naturally, no official details about the next Battlefield have surfaced, but a keen reddit user spotted an IMDB listing via a composer Steve Jablonsky's listed works that points to "Battlefield 5: Armageddon". The listing comes with the somewhat vague and poorly written plot synopsis:
IMDB has been a source of video game and movie leaks before, but considering anyone can "contribute" to IMDB's listings (indeed, adding the tagline "DICE pls wat r u doing pls staph") to this particular listing, I'd take the listing with a heavy shipment of salt. Armageddon or not, we're getting more Battlefield.
Microsoft seems open to bringing Rare Replay to the Wii-U
Despite being a Microsoft-owned studio, Rare is often associated with Nintendo. Rare lent its name to some of Nintendo's most iconic titles, such as Donkey Kong, GoldenEye 007 and the original Killer Instinct.
Microsoft is publishing Minecraft for Nintendo's struggling Wii-U, complete with support for the console's second-screen gamepad. This fact led one keen fan to ask whether Microsoft would be open to bringing Rare Replay - Rare's excellent retro collection - to the Wii-U. Surprisingly, Microsoft responded on Twitter, saying that fans should direct the question at Rare themselves.
The tweet could've been an over-eager social media mistake, but it hasn't been deleted. Microsoft has since clarified the statement saying:
While I'm sure that some Xbox fans will find the idea of a Xbox One exclusive hitting a competing console hard to stomach, the move could win Microsoft some much-needed PR points. I think it's fair to say that Microsoft still has a mountain to climb when it comes to positive brand perception among certain gaming communities. The wider company's friendlier approach to competing platforms has been fairly beneficial to the company's image so far; perhaps that could extend to Xbox.
Blizzard discusses Overwatch's post-launch monetization, DLC and fairness
Blizzard's hero-based FPS hybrid Overwatch is slated for a Xbox One, PS4 and PC launch next year, targeting a pre-summer launch. The game is enjoying an extensive closed beta, as is usually the case with Blizzard games, and naturally the studio is still working out some of the finer details.
Overwatch will launch as a fully-priced title, and will enjoy free DLC in the form of new characters and maps. This fact stands at odds with other hero-based games, like League of Legends, which are free to play with a pool of free, but purchasable heroes on rotation. Halo 5 was also a fully-priced title, and receives new maps as free updates, but it's supported via a lucrative micro-transaction model.
Game director Jeff Kaplan recently spoke to Eurogamer about Overwatch's business model, describing what led to the announcement of free DLC:
Blizzard is still a business, and for a multiplayer-only game to survive into the long term, it'll need frequent content updates - content updates that cost money. Blizzard's core titles, World of Warcraft, Heroes of the Storm, Diablo 3, StarCraft 2 and Hearthstone all have wildly different funding models, and Blizzard is still working out how Overwatch will work post-launch:
Blizzard is smart enough to not to add pay-to-win microtransactions, so I suspect that Overwatch's funding model will fall somewhere in line with Team Fortress 2 - cosmetic items that give your character some additional visual flare without negatively impacting core gameplay. Time will tell!
Be sure to read the full interview over here.
Overwatch launches in Q1/2 2016 for Xbox One, PS4 and PC.
Giveaway - Rise of the Tomb Raider
We're giving away another copy of Rise of the Tomb Raider to a lucky commenter! Simply join in the discussion below for a chance to win.
Congrats kenzibit you won Rise of the Tomb Raider! - If you didn't win this week, check back this Sunday for a new give away!
ICYMI - Some of Windows Central's biggest Xbox articles of the week
Xbox One fell behind PlayStation 4 in U.S. retail sales during November
Fallout 4 developer Bethesda Game Studios opens new Montreal office
Microsoft is rolling out a minor update to the Xbox One
New Xbox One game releases for the week ending December 13th, 2015
6180 the moon - Action & Adventure, Family, Platformer - Turtle Cream
"Let's super high jump through the screen! 6180 the moon is a platformer game with a unique mechanic. It offers a fresh, unseen game play style by connecting the top and bottom of the screen."
Starpoint Gemini 2 - Action & Adventure, Racing & Flying, Role Playing, Strategy & Simulation - Little Green Men Games
"Captain your own space ship and roam the galaxy in 3D in this tactical space simulator with tons of RPG depth ! Space has never looked so inviting - but images can betray."
GG Bundle 2015 - Action & Adventure, Other, Puzzle & Trivia, Shooter - Grip Digital
"Contains Q.U.B.E. Director's Cut, Tower of Guns, Jet Car Stunts and Unmechanical: Extended."
STARWHAL - Action & Adventure, Fighting - Breakfall
"Flop it out with up to 4 players in a retro, epic narwhal battle in space! The heart-piercing action is furious and unrelenting. STARWHAL will change your life."
Baseball Riot - Puzzle & Trivia - 10tons Ltd.
"Baseball Riot is a fun physics based puzzle game packed with slapstick comedy and mayhem! Take control of retired star batter Gabe Carpaccio as he goes on a crusade to free his former team from the grasp of Explodz Inc."
And that's a wrap!
Tomorrow I'll be posting my (belated) Fallout 4 review, and frankly, as a fan, I've been a little disappointed with it. With 2015 almost wrapped up, soon we'll be posting some unofficial game of the year awards, rounding up the best Xbox One games you can play right now, and a rundown of the best games you have to look forward to in 2016.
Be sure to join the discussion for a chance to win Rise of the Tomb Raider for Xbox One, and let me know if you'd like to see more video game specific news (typically reserved for this round-up) posted to our main feed during the week.
Get the Windows Central Newsletter
All the latest news, reviews, and guides for Windows and Xbox diehards.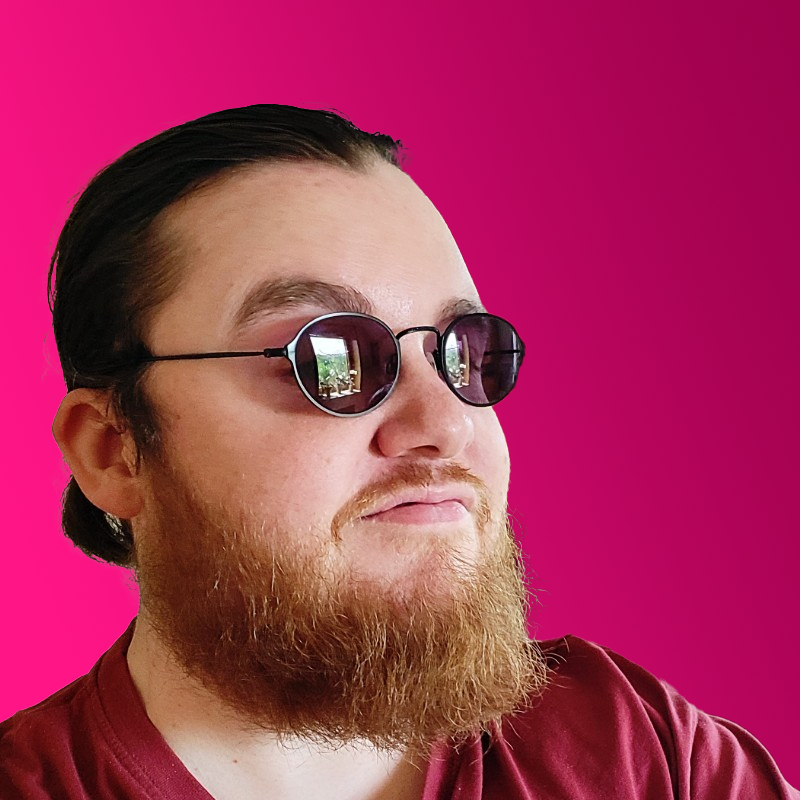 Jez Corden a Managing Editor at Windows Central, focusing primarily on all things Xbox and gaming. Jez is known for breaking exclusive news and analysis as relates to the Microsoft ecosystem while being powered by caffeine. Follow on Twitter @JezCorden and listen to his Xbox Two podcast, all about, you guessed it, Xbox!