This Week in Xbox - Red Dead Redemption, Battlefield 1 destruction, ID@Xbox success
By Jez Corden last updated
Red Dead Redemption arrives on Xbox One, ID@Xbox $100 million success stories, Battlefield 1's destruction and more!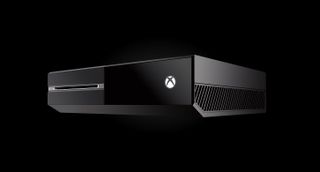 Every week, I summarize some of the biggest rumors and talking points in one handy post every weekend. You can also rely on this weekly column to catch up with all the latest Xbox One game releases.
Welcome to the latest edition of This Week in Xbox One News.
Red Dead Redemption arrives on backwards compatibility, Amazon blows up
Red Dead Redemption hit backwards compatibility this week, causing a huge sales spike for the game on Amazon (via ICXM).
Rockstar Games' Wild West shooter is among the greatest titles from the previous generation of consoles, and the game has been riding high on the Xbox One backwards compatibility request list ever since its launch. The game leaked onto Xbox One a few months ago following an internal mistake by Microsoft staff, and the title's subsequent removal gave rise to rumors of a remaster or remake. However, Microsoft and Rockstar appear to have gotten over the legal intricacies. Red Dead Redemption hit backwards compatibility this past Friday.
As expected, Red Dead Redemption runs more competetantly on Xbox One according to an analysis by Digital Foundry, but the game's multiplayer suffers from connection issues, perhaps as a result of the emulation.
When the news broke, Amazon saw a Red Dead Redemption sales ranking spike of over 1000%. While this doesn't really give us any hard figures, it shows how prominently backwards compatibility can positively affect the sales of older titles.
Red Dead Redemption is still on sale in the Xbox marketplace at prices below $10, so pick it up before the sales end!
See on the Xbox Store (opens in new tab)
ID@Xbox delivers 'hundreds of millions' in revenue for devs on Xbox One
ID@Xbox head Chris Charla hosted a panel at a developer conference in Japan known as BitSummit (via DualShockers) this past week.
During the conference, he provided some in-depth stats and figures about the ID@Xbox program, which helps smaller developers bring their titles to Xbox One and Windows 10.
According to slides shown during the event, ID@Xbox has generated "$100,000,000s" in revenue for independent developers since the Xbox One's launch. Charla reiterated that developers applying for the program can gain access to two Xbox One developer kits and Unity3D for free as part of the package. Microsoft wants to make it as easy as possible for smaller teams to get their games onto Xbox Live, and the company has been tweaking ID@Xbox to meet developer feedback.
Developers on ID@Xbox are responsible for their own marketing, but Microsoft signal boosts games on their social media accounts. Occasionally, Microsoft will offer titles special marketing "opportunities", as we've seen with titles like Below, We Happy Few, Cuphead and Inside. Charla also went through some of the ways ID@Xbox developers can maximize their potential for success, from timing, to box art and sales assets.
ID@Xbox has been an incredibly strong asset for Microsoft so far, producing incredible and innovative titles across the board. With revenue figures in the hundreds of millions, it seems likely that ID@Xbox will expand even further.
Curious about Battlefield 1's destruction engine? Check out this video
JackFrags has compiled a video revealing in detail the full breadth of Battlefield 1's chaotic destruction physics, which appear to have shifted towards the glory days of Battlefield Bad Company. While you can't destroy everything, Battlefield 1 features a decent spread of destructible buildings, walls, cover, and even terrain modification.
DICE appear to have been cautious about the extent to which you can destroy Battlefield 1's maps, to ensure that there's always at least some cover when approaching capture points. Still, you can see in JackFrags' video just how much you can destroy in Battlefield 1, and it looks tremendous.
See on Amazon (opens in new tab)
OneCast Episode 22 - Red Dead Redeemed, Xbox One Preview Program Problems, RIP Kinect?
This week on OneCast we discussed Red Dead Redemption, Xbox One Preview Program Problems, Xbox Fitness and Microsoft's Kinect neglect, Overwatch, XCOM, Destiny, the Ultimate Game sale and much more. This week's podcast was hosted by Jez Corden, Matt Brown and Richard Devine!
ICYMI - Some of Windows Central's biggest Xbox articles of the week
Resident Evil 4 will scare its way to the Xbox One on August 30
Microsoft quietly edits Xbox Play Anywhere description to be more specific about supported games
Here's a preview of the upcoming wheelchair props for Xbox Live Avatars
New Xbox One game releases for the week ending July 10th, 2016
Carmageddon: Max Damage (opens in new tab) - Action & Adventure, Racing & Flying - Stainless Games Ltd
"Carmageddon: Max Damage is the driving sensation where your opponents are a bunch of crazies in a twisted mix of mad cars. Select from over 30 metal mangling vehicles designed for the job in hand; wrecking opponents, chasing down pedestrians and causing maximum chaos!"
Dex (opens in new tab) - Action & Adventure, Platformer, Role Playing - Dreadlocks Ltd
"Discover the truth behind an enigmatic AI striving to reach the Singularity, a theoretical "event horizon" in which artificial intelligence will surpass human intelligence and all bets about the future will be off. How will you play your part in the story?"
Red Dead Redemption (Backwards Compatible) (opens in new tab) - Action & Adventure - Rockstar
"America, 1911. The Wild West is dying. When federal agents threaten his family, former outlaw John Marston is forced to pick up his guns again and hunt down the gang of criminals he once called friends. Experience an epic fight for survival across the sprawling expanses of the American West and Mexico, as John Marston struggles to bury his blood-stained past, one man at a time."
And that's a wrap!
With the exception of Red Dead Redemption, it's been a pretty slow week for Xbox news and games overall. We are rapidly heading towards the launch of the Windows 10 Anniversary Update for Xbox One, which will bring Cortana, background music and much more to the console.
The summer months are often dry for gaming releases and news, but you could call it the calm before the storm. This holiday season is jam packed with major high profile releases across the board. As usual, we'll be on task to bring you all the latest and greatest Xbox news and information in the months ahead.
What have you lovely people been playing this week? Let us know in the comments!
Jez Corden is a Senior Editor for Windows Central, focusing primarily on all things Xbox and gaming. Jez is known for breaking exclusive news and analysis as relates to the Microsoft ecosystem while being powered by caffeine. Follow on Twitter @JezCorden and listen to his Xbox Two podcast, all about, you guessed it, Xbox!
i'm lovin to replay Red Dead Redemption

This week i've been playing The Banner Saga. I picked up the first one when the second became free. Loving it so far. After this I might try Red Dead Redemption because I never finished playing it back on the 360.

Glad to see ID@Xbox being so successful. In honor of that, here the Top 5 best ID@Xbox games: 1. INSIDE (this is actually one of the greatest games ever, period, independent or otherwise)
2. Super Time Force
3. Lovers in a Dangerous Spacetime
4. #IDARB
5. Oxenfree
Top 3 Most Anticipated:
1. Below
2. Cuphead
3. Ashen

Inside is probably my next purchase. Oxenfree looks interesting too. Lovers is good, bought that. Idarb, I found appalling. Super time force is also not my thing.

Three out of five ain't bad ;) Definitely buy Inside! It's so polished and meticulously crafted.

I would add guacamele and kalimba to the list.... I think that I'm missing something, i will add here if i remember :)

Super Time Force? #IDARB? I don't know whether to laugh or feel pity because you're serious. Get the **** out of here. Those aren't worth the HDD space they consume. Garbage titles that felt like rip-offs even when they were given for free.

Anyone having issues accessing Red Dead Redemption multi-player?

Hey I'm on Lumia 640 lte but I can't even open the win10 uwp Windows central app? Please fix this!

Update your system. Rumia 640lte build 14385 works fine.

Uninstall then reinstall.

Try the forum for help, that's what it is for.

I am glad ID@Xbox is doing well! Looking forward to We Happy Few and Cuphead.
Windows Central Newsletter
Get the best of Windows Central in in your inbox, every day!
Thank you for signing up to Windows Central. You will receive a verification email shortly.
There was a problem. Please refresh the page and try again.