This Week in Xbox - Fallout 4 patches, Mass Effect Andromeda's lead, Dark Souls to end?
This week, we're looking at Fallout 4 patches, Mass Effect Andromeda's lead character rumors, Dark Souls 3 series possibly ending and more!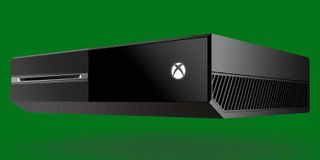 Welcome to our weekly ICYMI for Xbox One news!
From this week, every Sunday we'll be giving one lucky commenter a free Xbox One game, starting with Rise of the Tomb Raider!
We're still posting major Xbox announcements in the main feed. However, I'll be collecting some of the more nuanced news, rumors and talking points into one handy post every weekend. You can also rely on this weekly column to keep up to date with all the latest game releases too.
So without further ado, here's the latest edition of This Week in Xbox One News.
Mike Ybarra discusses getting original Xbox games onto the Xbox One
The head of Xbox platform development, Mike Ybarra, recently caught up with The Inner Circle podcast to discuss a range of Xbox topics, including backwards compatibility for the original Xbox console. On the original Xbox, Mike said that they're prioritising the Xbox 360's backwards compatibility offering for now, emphasising that the emulator's development was a multi-year engineering effort. He did, however, offer hope, saying that "nothing is impossible":
Microsoft is skipping December and January updates to ensure the Xbox One has a stable holiday period, but we should see some new features in February 2016. Regarding those future updates, Mike Ybarra encouraged users to head to the UserVoice feedback site and vote for their favourite potential backwards compatible titles and most desired features, stating that the team check the site on a daily basis.
Be sure to listen to the full Inner Circle Podcast over here.
Dark Souls 3 could be the final "Souls" game
The maddeningly rewarding Dark Souls series could be getting its final curtain call, in the form of Dark Souls 3. Speaking to GameSpot, Dark Souls director Hidetaki Miyazaki said that From Software want to 'aggressively' pursue new challenges:
When you factor in From Software's similar Playstation exclusives Demon's Souls and Bloodborne, it's fair to observe the studio may be feeling fatigued with this particular style of game. From Software have a storied history that include titles such as Tenchu: Stealth Assassins and Armored Core. It's likely that whatever they move on to could easily become a hit.
Dark Souls 3 launches on April 12, 2016, for Xbox One, PS4 and PC.
Mass Effect Andromeda's lead character's name possibly outed
Keen reddit fans (via GamingBolt) might've discovered the name of the Mass Effect Andromeda's main protagonist. At 0.44 in the recent N7 day teaser, a dog tag can be seen sporting the name of "Rider" or "Ryder" on the dashboard of what appears to be Andromeda's flagship space vessel. There are other facts that appear to support the theory that it could indeed be the name of the game's main character.
Mass Effect Andromeda's E3 trailer used Johnny Cash's Ghost Riders in the Sky as its music, and Bioware's studio director sent out a tweet stating "there are very good reasons for that choice of song for the trailer that should become clear later on." Rider could also be a reference to Sally Ride, the first US female to visit space. Commander Shephard from the first three games was named in honor of Alan Shepard, the first US man to visit space.
Mass Effect Andromeda is slated for a 2016 holiday launch and promises a return to the space-faring original, complete with planetary exploration and a Mako-like drivable space buggy. Only time will tell whether the Rider theory pans out.
Bethesda details Fallout 4's bug fix plans
The bugs are evolving.
Fallout 4 is a rather excellent game, but in typical Bethesda fashion, it retains some of the studio's notoriety for engine quirks and bugs. Fear not, though, as Bethesda are already working on patches for the game's worst issues according to this official blog post. In the post, Bethesda thanked fans for their enthusiasm, noting that Fallout 4 is their most solid launch to date:
Patching games used to cost money on the Xbox 360, but that's no longer the case on the Xbox One. It means that it's just as cost-effective for Bethesda to push out lots of small patches rather than bundle them all together for a single, larger patch. PC players will be offered the chance to download a beta patch as early as this week, with PS4 and Xbox One users seeing the same benefits once testing is complete. I wonder if they'll do something about Dogmeat's penchant for blocking doorways...
Bethesda's Pete Hines says Fallout 4 DLC won't be exclusive, dissuades use of console commands
Fallout 3 and Fallout: New Vegas enjoyed timed DLC exclusivity on the Xbox 360, leading some to wonder if the same deal would be in place for Fallout 4 and the Xbox One. Bethesda's Pete Hines recently took to Twitter to say that it won't be the case this time around:
Pete Hines also discussed Fallout 4's developer console. For those who might be unaware - on PC, users can access the developer's console to input 'cheats' like god mode, flying, and so on. You can also use console commands to spawn objects, enemies and alter game rules, such as removing the build limit on settlements. Some Fallout 4 fans were asking if Bethesda might enable PC console commands on Xbox One and PS4, given that mods are on their way. Pete Hines said not only said that console commands 'definitely' aren't coming to console but warned against their use on PC:
Certain console commands, like removing build settlement size limits and allowing NPC spawning could hinder performance on Xbox One and PS4 (and lower-end PC hardware), so it's not entirely surprising that Bethesda discourages their use. It'll be interesting to see how mods impact console versions of the game when they become available in the coming months.
Fallout 4 battle - 100 Super Mutants vs. 10000 Ghouls
Last week I discussed my desire to see 100 Brotherhood of Steel knights against 10,000 ghouls, following Cosmic Contrarians excellent 1000 Deathclaw vs. 100 knight YouTube battle. Mr. Contrarian almost fulfilled my wishes, returning with a rather epic (and laggy) 10,000 Ghoul vs. 100 Super Mutants Fallout 4 battle.
As you might expect, rendering 10,000 ghouls on screen has quite an impact on the game's performance, but there's no blue screens in this frag (lag?) fest. The Glowing Ones face off against a one hundred-strong Super Mutant Militia, featuring various weapons and a couple of Behemoths to keep things interesting.
Cosmic Contrarian has a playlist of other Fallout 4 battles, including an all-out skirmish between all of the game's legendary enemies, 1000 Behemoths vs. 100 Brotherhood of Steel knights, and various others. Some of the battles contain spoilers, though, so be wary of that.
Giveaway! - Rise of the Tomb Raider
From this week, we'll be giving one lucky member of our community a free Xbox One game as part of our weekly Xbox news round-ups. To enter, simply join in the discussion below in the comments. Any commenter is eligible to win, but you must have a valid email for us to contact the winner to arrange shipment of the prize.
The winner is Graxiplon! Check your email attached to your account for us to arrange shipping, congrats!
ICYMI - Some of Windows Central's biggest Xbox articles of the week
Xbox Store digital Black Friday sale is now live
Xbox's Kudo Tsunoda will work on improving 'human interaction methods' on Windows devices
Rainbow Six: Siege open beta test will be held from Nov. 25-29
Deus Ex: Mankind Divided gets its release date pushed back to August 23, 2016
Free Battle of Shadow and Light content update released for Halo 5: Guardians
New Xbox One game releases for the week ending
The Crew® Wild Run Edition (opens in new tab) - Racing / MMO - Ubisoft
"A stunning open-world re-creation of the U.S. Roam freely from sea to shining sea. Ride recklessly across the entire US map. Customize your cars, monster trucks and motorcycles for mayhem on- and off-road. Join instant stunt and skill challenges."
STAR WARS™ Battlefront™ (opens in new tab) - Shooter - EA / DICE
"Feeling the ominous thud of an AT-AT stomping down on the frozen tundra of Hoth. Rebel forces firing blasters as Imperial speeder bikes zip through the lush forests of Endor. Intense dogfights between squadrons of X-wings and TIE fighters filling the skies. Immerse yourself in the epic STAR WARS™ battles you've always dreamed."
Deadpool (opens in new tab) - Action & Adventure / Shooter - High Moon Studios / Activision
"I made sure to capture all my good sides, so I made my game a third-person action-shooter. (Yep, you get to look at my heinie.) - Keep a look out cuz some of my X-Men pals (Whoa, what pals?!) are making an appearance."
Game of Thrones - Episode 6: The Ice Dragon (opens in new tab) - Action & Adventure - Tell Tale Games
"Episode six of a six part episodic game series set in the world of HBO's groundbreaking TV show."
Knight Squad (opens in new tab) - Action & Adventure - Chainsawsome Games
"Knight Squad is an insane 1 to 8 players chaotic arena friendship destroyer. Take on current friends and future frenemies in any of the incredibly fun game modes, ranging from Last Man Standing to Medieval soccer.."
And that's a wrap!
Sometime this week we'll be submitting reviews of Fallout 4 and Star Wars Battlefront. Just Cause 3 and Rainbow Six Siege are the only Triple A titles left to launch in 2015, rounding off the year rather nicely. Can Microsoft top their stellar 2015 line-up next year? Only time will tell.
What have you guys been playing this week? What do you think of this week in Xbox? Let us know below for a chance to win Rise of the Tomb Raider!
Join us in the Windows Central Xbox forums!
Windows Central Newsletter
Get the best of Windows Central in in your inbox, every day!
Jez Corden a Managing Editor at Windows Central, focusing primarily on all things Xbox and gaming. Jez is known for breaking exclusive news and analysis as relates to the Microsoft ecosystem while being powered by caffeine. Follow on Twitter @JezCorden and listen to his Xbox Two podcast, all about, you guessed it, Xbox!
Having backwards compatibility down to the original Xbox would be awesome. Take your time team, I'll wait. "Xbox One", the one stop game spot!

Indeed. I'd love to play some Jet Set Radio Future and Panzer Dragoon Orta.

That would be awesome! Maybe Ninja Gaiden Black too!

NGB - Still one of the best games ever...

JSRF is exactly the game I was thinking of when reading this... I wonder if they could license a Dreamcast emulator, than my dreams would ultimately come true.

Yes OG Xbox back compat would just give a reason to play old games without uses pirated or rom copies plus KotOR.

I totally miss Kotr, Can't play it on my PC, won't load past the launch screen.

I would definitely replay kotor. And star Wars Bounty Hunter... and who knows what else...

The perfect time to be a gamer on Xbox. The possibilities are just limitless.

I'm glad you asked this. I asked the same question on a thread where the 360 backwards compat was announced.

that would be really great

I can't help but wonder if they'll redouble their efforts to do this after Sony added PS2 emulation to the 4? Does seem like a waste of time tbh, there aren't that many unmissable games on the original Xbox compared to all the really great 360 games not on BC yet.

They do have backwards compatibility to the first-gen Xbox because they share x86 CPUs. There have been comments regarding bringing some old Xbox games to the XB1 at some point, but who knows if they really will. Games like Crimson Skies and the original Fusion Frenzy would be playable with the newer hardware. If they don't, oh well.

If they could nail down 100% backwards compatibility with the original Xbox, it would truly earn the moniker of "Xbox One". I still have that console hooked up, for the rare time I want to fire up some exclusives like Panzer Dragoon Orta. I like to keep old systems out, but having to manage one less giant box is always welcome.

Can't wait for the new Mass Effect, hope they won't delay it to 2017 though...

Double edged sword with delays, I was gutted that Deus Ex got delayed... but if it becomes a better game because of it ... it's a hard choice!

I'm very excited for it, but cautious. Because I love the trilogy so much I'm afraid I might be disappointed.

Same here. The newest trailer, with FemShep narrating got me very excited though!

I heard this is very good game. And so looking forward to it.

Really looking forward to fallout 4 dc. ... then again with all the side quests and different routes to take I wonder if I'm going to complete the game before then Posted via the Windows Central App for Lagdroid

Sometimes I wonder if I'll ever have time to play any game again!

I'm surprised I even read this article...

I have to finish up the GOT game! That's been a long time coming

I'm excited to finish GoT too!

Original Xbox backward compat would be nice. I'd like to play Crazy Taxi 3, Metal Wolf Chaos, JSRF, Onimusha and Conker.

Loved the first Tomb Raider. Played it twice on PC and once on Xbox One. The new one looks amazing. Haven't picked it up yet since I have a newborn, but I'd love to give it a shot.

Tomb raider has come a long way sense it first came out. Seen some people comment bad on it because its a timed exclusive to xbox one, fanboys at the peak. Posted via the Windows Central App for Android

I hope dice can get Battlefront up to 900p. 720p is noticeable.

Definitely encouraging to see that the Xbox team doesn't rule anything out :) Streaming everything (not just games) from the Xbox to Windows 10 devices will be awesome too.

You can. Some apps like netflix don't allow you but you stream the whole xbox dashbord to windows 10.

And it would be great to stream to a windows phone.

That tomb raider looks sweet

I just wanna win tomb raider ;)

Backwards compatibility sounds like it's going to be a huge push for the Xbox in terms of sales! And I hope I've entered into the giveaway :P

Yeah for sure. But I don't want to get rid of my 360, we've been through a lot together. Posted via the Windows Central App for Android

we need more games like dark souls

Like all the tomb raider games the new one was great have 3 copies, 360, one and pc. Also wonder what they will do after they stop the souls series, have to see if they ever did anything else.

Will Xbox mods be free and user loadable? Or will Bethesda give us a set list of the ones they want?

The mods will be free, they won't allow priced mods on the their system I'm sure I read.

I think Bethesda will make a selection of mods for consoles. Purely cosmetic weapons/armor and stuff like that. Consoles just aren't powerfull enough to have the same mods from PC. And yes console mods will be free, Bethesda confirmed that.

I disagree. Bethesda said they aren't concerned with "breaking" the game. I think you'll find they allow moat od the mods. They said no nudity or porn tho.

I won't think they will allow user loadable mods. PC users have the option to play with the game data files, so even if the developers don't give the freedom, there will always be a workaround (though it'll be unofficial). But for console games, I think that option is out of the question.

I'm still hopelessly wishing EA would release Mass Effect Andromeda on Steam without Origin... Oh well...

Will be interesting to see what original Xbox titles will be offered as backward compatible.

Looking forward to the F4 updates. I've luckily only had the game freeze up once. Most of the issues I encounter are audio related.

I can't wait till Fallout 4 DLC

hey, I really enjoyed this article. im glad to hear fallout DLC won't be timed. im loving the game and also I can't wait for the new mass effect!!

Battlefront is a rather disappointing game, in my opinion. Feels too much like Battlefield game and not enough like Star Wars for me, based on the tutorial missions. I also hope that Mass Effect: Andromeda is worthy of the hype and hopes of the ME fans out there.

Tomb riader looks to be a very nice game, thanks wincentral

So is fallout 4 worth it?

Cant wait for mass effect!!! The ultimate game!!

Really happy for the high acclaim the new Xbox Experience is getting. I will be getting a Onr for sure during black Friday! Can't wait!

I've always felt like the Souls/Bloodbourne games do come out too often, considering the type of game that they are. The point is to make it challenging for the player and coming out with yearly releases leads to scenarios when the devs make things arbitrarily difficult, as opposed to genuinely rewarding, at least that's how I felt.

Just got an X1 a couple weeks ago. Really enjoying it.

Disappointed in battlefront. A very shallow game. Looks good, but get bored real fast.

Oooooooohhh to be able to play Morrowind on my Xbox one. That would truly be amazing.

i cant wait for dark souls 3, those are like my favorite games. disappointed that it'll probably be the last, but i think it's time has come

Fallout 3 code was in the deluxe on one of the inserts. I hope kungfu chaos and elder's scroll 3 morrowwind

Any1 heard about news on fallout 3 code coming when you buy fallout 4? I haven't gotten any....but I did get all the gears of wars because of UE

Been on the fence about Rise of the Tomb Raider. I just bought my Xbox One this month and slowly building up games. Dark Souls II is kicking my butt! However, I'll likly look at Dark Souls 3 anyway haha!

I'm about 1/2 way through the new Tomb Raider. Amazing game. This coming from someone who never got the TR games because I thought they were too geared more to generate hormones than fun. I gave the first one on XB1 a shot when it went on sale and haven't looked back.

If you liked the last Tomb Raider, you'll probably like Rise

I'd LOVE to see the original Xbox game SSX Tricky on the XB1!!! Yeah, very low chances, I know. It was one of the first games I got when I picked up a 360, hoping for backwards compatibly... then they nixed hope of any new games after a few batches of ports. I still have the CD!! The new SSX is not the same

a beautiful lineup, for sure. Looking forward to the beginning of the new year though ... big things are queuing

Just got into the mass effect franchise, and the sheer size of the universe has blown me away

This could go well with a black friday purchase! :)

Xbox one initially may not have that much appeal.. But with each announcement it is leaving competitors way back.. With each announcement they move a step forward.. 10 step forward!

I loved the fallout 4 news round up and I would definitely like a copy of the new tomb raider!

I've got over 300 game disc's for 360, can't wait for them to be on Xbox ONE!

I hope that Dark Souls will live on in other ways. I love that game too much to say goodbye.

Tomb Raider, Mass Effect, Fallout, College. darn...

I've been playing the Knight Squad challenges, anybody knows if the waves in the last challenge are infinite?

I think they are infinite. You should get the achievement and unlock brown knight after finishing at least one wave.

Just want the other two Mass Effect games on Xbox One already.

Yes! Posted via the Windows Central App for Android

Dark Souls was one of the only reasons I went next-gen :'c

Is that a teary eyed handlebar moustache emoji face? :'c

I have been playing Dirt 3, my first free backwards compatibility games with gold 360 title on Xbox one. Also finished The Walking Dead season one, another games with gold freebie and great game! As for original xbox backwards compatibility, if they manage to pull that off, then it will make a lot of Microsoft fans very happy. Glad they concentrating on 360 games first as the library there has more depth and variety.

I hope that the things with the exklusive games and content will have a end in the future!

I played games with gold game dirt 3 on xbox one.. No lag.. Even in split screen.. Clearly the team had done a good emulation job!! Let them port cod and dragon age and all the aaa titles to xb one.. Then yeah classic xbox..

2016 is gonna be a fun year in gaming, glad to see them continue innovating.

Would love to see backwards compatibility with the original Xbox.
Might have to get my original games back off my mate though!

The NXOE updates cant come fast enought.

Xbox ftw for sure. It checks all my boxes and then some.

So many games recently. At least with all the expense on games, I can now not afford to go out anywhere, so I can stay in the warm all winter and play games.

Im curious what types of games they will be making after Dark Souls 3. While I don't like the Souls games, I can't stop playing them. They are addicting because they are so unique. I don't even have fun playing them, but I still cant stop.

Immediately I'm searching for those battles on youtube! :P

I hope we gonna here something/anything about Half Life 3 in 2016.

I'm really really enjoying fallout 4! I can't seem to put it down really. It's so very detailed. Good to hear that the developers are actively supporting it so much, which is of course not a surprise coming from Bethesda, but still.
I'm also excited for the new GOT episode!

Really enjoyed "Tomb raider". Played it once on PC and twice on my Xbox One. Are currently on my third run. The "Definitive edition" is really awesome.

Halo 5, Star Wars Battlefront, Fallout 4, Rise of the Tomb Raider. Man what a great end to the year!

I wonder if the newly announced PS2 game support for the PS4 may spur the Xbox team to pursue original Xbox compatibility with more initiative. I doubt it would be as complicated as Xbox 360 since that uses a tricore PPC while the Xbox used a P3 x86. Creating a VM that matches the Xbox spec and loading the Xbox should be fairly easy compared to the 360. I also wonder if there may be the potential to license other console titles like Nintendo did on the Virtual Console. Obviously Nintendo is not ever bringing their first party titles to another console, but Genesis, Neo Geo, and even third party titles from the NES, SNES, and N64 are possibilities (we've already seen some of them on Rare Replay - same goes for Xbox as Grabbed By Ghoulies is in the set and looks pretty good). The focus still has to be on great titles for this generation, but opening up the past is something gamers love and is something that gives publishers a chance to make money through digital downloads of titles that have been out of physical publication for ten years or more.

Rise of the Tomb Raider is my favorite game for 2015. I highly recommend it. Good luck :) Only had a couple bugs on Fallout 4 so far but nothing major.

I have to say I just started Fallout 4, but I'm enjoying the heck out of it!

Excited to see where Microsoft goes in innovation!

Free Tomb raider. Nooice.

Dark soul 2 was awesome, really excited for 3rd one! and not to mention Rise of the Tomb rider)

Looking forward to playing Tomb Raider.

Tomb raider looks like a decent game. Some of the Fall Out 4 glitches are pretty cool looking.

I think Think the Backwards Compatibility feature is amazing on XB1, I really like how Microsoft/Xbox are utilising and making people aware of this feature buy giving away games with purchases like Fallout 4 and Gears of War Ultimate Edition!!!! What I don't like is PS trying to muscle in on the action and now make BC PS2 games available for PS4, all the talk about it not being possible and they are not going to do it, all of a sudden it's something they are considering!!!! Oh well I'm enjoying the new Dash and how fast it is, in looking forward to the Sky App and Sky Q coming sooner than later!!!!!

While I do not play many games nor own any console, I am not sure why you have a problem with Sony's recent announcement. I take that as a good thing. More competition is better for all entities involved in this game. And if I recall correctly, Sony said they were not bringing backwards compatibility for PS3 games which still holds true. And besides, PS2 came at a great time for game consoles and has a much larger library than the first XBOX so, that is still pretty big for some people.

Loving all the new games! Halo 5 is amazing and battlefront is ok. Tomb raider would be sweet!

Cant wait for mass effect Andromeda! About to re-buy the original tonight!

Rise of tomb raider is awesoooooome!

I absolutely loved the tomb raider from Crystal dynamics. I actually like decent single player games. Battlefront waa disappointing to me. Only multiplayer and single player has no story kind of thing.
Hope I get the tomb raider. Anyways just found a pc copy of mass effect 2 and I'm playing it. Looks to be better than me1 though. I would still need to complete me3 before going on to next one. Haven't ever played fallout before. So not interested in it. Posted via the Windows Central App for Android

I just got a One a few weeks back for my brother and I to play on. Looking forward to starting a library. Fallout 4 and Rise of the Tomb Raider are both at the top of my list. I'm trying to convince him Witcher 3 is worth the investment, but he's skeptical. As far as the giveaway, thanks Windows Central for running it, and good luck to everyone! :)

I just got Fallout yesterday. My first time playing a Fallout game. The wife hates all games but Tomb Raider, and it would help the family A LOT to have the wife play Tomb Raider with me! Posted via the Windows Central App for Android

Well, I might as well join the discussion

I missed the Andromeda post, so this was a good ICYMI for me. I'll also have to throw in my vote for an eventual original Xbox emulation. KOTOR 1+2, Morrowind, Ninja Gaiden, Alter Echo, Panzer Dragoon Orta. I would be thrilled.

I'm just gonna leave this here. Happy gaming guys.

Do we really need compatibly all the way back to xbox ?

I'll answer that one. Yes. Posted via the Windows Central App for Android

Funny. I just hooked up my original Xbox to play the classics.

Yeah the Crystal Dynamics Tomb Raider is a really good game. Got it thanks to the games with gold program. Rise of the Tomb Raider will most definitely find it's way onto my Xbox One.

Please giveaway tomb raider to me

FallOut 4 is really good.

Yes I want tomb raider!!!

Looking forward to the fallout patch, adding tomb raider to my collection would take me away for most of the coming year, so much to play! Posted via the Windows Central App for Android

I think having the original Xbox games is not that important.. We already got 360, don't we want to get ahead with the future?
I'd rather have the team work on new feature specific to Xbox one.

That would be a Xbox specific feature. Posted via the Windows Central App for Android

I just feat that competitions like these will flood the comments with bull :P

I would love to have original xbox compatibility. Star wars kotor II would be epic to replay.

I absolutely loved the first tomb raider. Would love to win the latest installment!

Bethesda; Is it more cost effective because the new Xbox & PS are actual PCs? in spite of Bethesda's history, this has become the new norm. Sad days to follow.​

Original Xbox backwards compatibility sounds nice! And the Rise of the Tomb Raider giveaway sounds nicer :P I was thinking about getting it for Christmas, but I guess I'll get Fallout 4 or The Witcher 3 first (probably Fallout).

new tomb raiders are awesome!

My girlfriend wants Rise of the Tomb Raider.. Here's to hoping I win for her. :D Posted via the Windows Central App for Android

Backward compatibility is a huge deal for me. I can't wait for Original Xbox Backward compatibility!

Looking forward to trying the new halo 5 dlc

So many games to play. Going to be a great holiday and beyond. Looking forward to too many to count!

I've been wanting to buy Tomb Raider! I guess I'll wait and see of I cam win it in this raffle!

The hype building inside me for Mass Effect is real. My favourite series from the last gen. Epic. Posted via the Windows Central App for Android

Knights of the Old Republic for back compatibility too :-D Posted via the Windows Central App for Android

Original Xbox backwards compatibility sounds like a great idea. So is non-snapped background music. I look forward to both of them. I'm also glad Fallout 4 doesn't have any exclusivity. It's for the better.

I need Prince of Persia Warrior Within from xbox. That was the best PoP game of all times.

Count me in that giveaway....

thanks Jez for your weekly Xbox roundups and articles.

Dark Souls is great...it shouldn't be the last one :(

Really excited for Rise of the tomb raider-loved the old one, I was playing it for too many hours :)

I'd love to see backwards compatibility for a few Xbox games but I'd rather they focus on expanding the 360 library. Thanks for the updates!

Playing Rise of the Tomb Raider now on 360, would love to won it on XBO! :P

I'm currently trying to sell Black Ops 3 to get Fallout 4. Not sure I have the money for Tomb Raider yet, so big money - no whammies!

I'm waiting for backward compatibility down to the original Xbox.

Can't decide if I will buy Tomb Raider or Fallout. They both look fantastic.

Yeah, these two look great, can't decide between them.

XBox compatibility would be very nice. But atm Halo still rocks my Xbox One. Looking forward to get Reach in MCC :-)

Backwards compatibility is nice, but nostalgia is a fleeting mistress. I am much more impressed with the dashboard speed

I loved fiddling about with the console commands in Fallout 3 so I'm a bit bummed they're not coming to the Xbox version.

Tomb raider looks amazing! Can't wait to try it out!

Great prize this week. Would love to win it. Loved that epic Fallout 4 battle video.

Now if only they opened up the XBox 360 store on the XBox One so it's less of a pain to get new-old games.

Exactly that would be so awesome!

I'm not sure if any of the original Xbox games would stand the test of time, to be honest. They'd look so bad on today's HD screens.

I'm loving Fallout 4, that video was insane I thought for sure the Ghouls would win.

Congrats, you won Rise of the Tomb Raider for Xbox One! We'll be in touch via email to arrange shipping. :)

Dark souls is a nice game it's sad to see it end this way, not a fan of armor core and tenchu series

I am really looking forward to dead pool movie next which makes this game absolutely must buy for me!! But wallet says nope!

Gimme that tomb raider.! I neeeed it!!

Fallout 4 game of the year in my opinion, im glad Bethesda is working on a bugfix patch.

Nice opportunity to get this excellent game

Looking forward to Dark Souls 3. Tomb raider is also welcome :)

I really hope Xbox Original games show up on the Xbox One. A friend and I used to love playing Oddworld Munch's Oddysee, Jet Set Radio Future and Dead to Rights for hours on end! Seems like a no-brainer for Microsoft. Easy money. Buying some of these games second hand is difficult and you often end up with a scratched disc.

Real shame about Tomb Raider's poorly chosen launch window. The game looks outstanding though!

The New Tomb Raider looks surprisingly good. I was never really interested in the franchise but the recent trailer got me excited.

So many exiting games on Xbox One, and many more coming!

Fallout 4 might be the first one I play, for no other reason than the base building. Need to finish many games first including the tomb raider reboot

If original Xbox backwards compatibility happens, I hope Jade Empire is one of the first games MS releases. Posted via the Windows Central App for Android

Fallout 4 easily looks like the best game to cone out this year, but I'd take a free copy of tomb raider instead.

Those Fallout 4 mods are sweet, thanks for getting me hooked on those videos.

OG Xbox emulation??? YES PLEASE!

My first thought on the whole Original Xbox backwards compatibility was, "Who cares; who actually wants to play any of those old games anymore, especially without achievements?" But then I remembered Shenmue II. I'm in! Gimmie backwards compatibility for the entire Xbox family. I want tp play Shenmue II on my Xbox One! Also, I want to win Rise of the Tomb Raider. The first new Tomb Raider was great fun.

I never played Deadpool before, I might pick it up for the One, it looked very funny.

I don't think there is much of a need to focus on backwards compatibility with the original XBox. Sure, it's nastalgic and some games might get played, but with every new release and new 360-compatible title, the amount of time people would have to invest in playing a VGA-quality game is going to drop off very quickly. I'd rather see them focus their resources on buildling on the technology we already have to support the current generation of games.

I wish more games used the kinect :(.

Fallout 4 has consumed my life. But it's worth it lol

Wait... Is there a new deadpool game?

I hope the DS3 story and ending is a little easier to follow. Not too easy.. but a little easier.

I'm glad I bought Fallout on PC. I knew even with mods on consoles they would never bring over console commands to consoles. I love being able to cheat :)

Origainal Xbox BC would be amazing.

Would love to try out the new Tomb Raider

Commenting for tomb raider!

Yes! bring back to the original Xbox would be aweosme! I gave my friends sitster my old black xbox years ago and her kid broke it :(

Xbox classic games would be a neat trick Posted via the Windows Central App for Android
Windows Central Newsletter
Thank you for signing up to Windows Central. You will receive a verification email shortly.
There was a problem. Please refresh the page and try again.