What we want to see from Surface in 2021
2021 could be a big year for Surface. Here's what we think is coming and what we'd like to see too.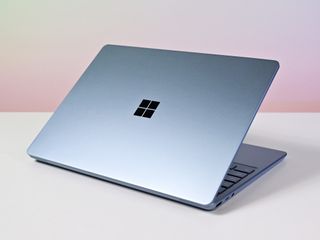 (Image credit: Daniel Rubino / Windows Central)
Microsoft's range of Surface devices has grown exponentially over the years. What started as a simple concept for a 2-in-1 convertible PC has morphed into Surface Studio, Surface Laptop (two sizes), Surface Go, Surface Laptop Go, Surface Book (two sizes), Surface Pro X, Surface Duo, various Surface Pro devices, and multiple Surface-branded accessories like Earbuds and Headphones.
So, what's going to happen in 2021? Much of it is a mystery as Microsoft is, thankfully, one of the rare companies that can genuinely surprise everyone during product announcements. But there are a few things we know, a couple of things we can infer, and some more we want to see but are not sure.
Without further ado, here's what we want to see from Surface in 2021.
Surface Pro 'next': Highly likely
Update: Microsoft have announced this device as Surface Pro 7+ for Business. We still could see a proper Surface Pro 8 towards October/November 2021.
Up first on the agenda for 2021, we're expecting to see Microsoft announce and start shipping a new Surface Pro with Intel 11th-gen processors, up to 32GB RAM, and a new LTE option for those who need it. We understand that externally, the new Surface Pro will be identical to the Surface Pro 7, which means there will not be thinner bezels or additional ports to be found.
We expect the new Surface Pro to start shipping to customers in mid-January in a handful of markets before rolling out to a broader set of markets in late January or early February.
Surface Laptop 4: Highly likely
We're also expecting to see a new Surface Laptop in 2021, once again maintaining the same external design and port selection as the previous generation Surface Laptop 3. Internally, we hear that the new Surface Laptop will feature Intel 11th-generation chips or newer Microsoft Edition AMD Ryzen chips, up to 32GB RAM, and a new Ice Blue color replacing Cobalt Blue on the Surface Laptop 3.
The most notable change about the new Surface Laptop will be that the AMD Ryzen chips will be available in the 13.5-inch variant for the first time. In the last generation, the AMD chips were exclusive to the 15-inch model. We hear Surface Laptop will begin shipping sometime in April.
Surface Go 3: Unknown
Microsoft updated the Surface Go earlier in 2020 with a more powerful processor and thinner bezels, so it's unlikely that we're going to get a refresh so soon in 2021. Microsoft was planning to release a black version of the Surface Go 2 in early 2021, but we hear that SKU has been canceled and now won't ship.
Many have speculated that Microsoft will release an updated Surface Go in the spring with Windows 10X. While that does make sense on paper, we've not heard from any sources that this will be the case. We've been told that the Windows 10X launch in the spring will be a low-key event and likely won't have any first-party hardware from Microsoft available straight away.
Surface Laptop Go 2: Likely
Microsoft just introduced Surface Laptop Go in late 2020. It's uncertain how well it is selling, but we certainly liked it.
We could see Microsoft refreshing Surface Laptop Go 2 for late 2021 with a processor upgrade and perhaps some improvement to the screen. Also, we wouldn't complain if Microsoft adds some backlit keys this time.
Surface Neo: Delayed
Microsoft notoriously delayed the Surface Neo from 2020 to sometime in the future. We still don't know when precisely the Surface Neo will ship, but unfortunately, we're not expecting it in 2021. The last rumors on the subject said Windows 10X wouldn't be ready for dual-screen PCs until sometime in 2022, which means Surface Neo can't launch until then.
There is a very slim chance that that work could be completed ahead of schedule. If so, perhaps we'll see it at the end of 2021, but we're not holding our breath. The question now is, will the hardware be updated at all? If we had to put money on it, we'd say no. The exterior design will be the same, but perhaps we'll see a newer processor inside.
Surface Monitor: Maybe
A Surface display monitor has been around the rumor mill more times than we can count. The last reports suggested it could show up in 2020, but with the pandemic and current economic climate, that plan was likely postponed. Hopefully, we'll see it in 2021, but we have no concrete information that this will be the case.
We can say that it won't be showing up in the first half of 2021. If it does show up next year, it'll likely be at a fall event rather than a spring event.
Surface Cam: Unknown
One of Windows 10's best features is Windows Hello for biometric authentication. So, weirdly, Microsoft doesn't make a Windows Hello-enabled webcam for PCs that don't have it built-in.
We don't know if this is something in the works, but we'd love to see a Surface Camera with bio authentication tech built-in in 2021. Microsoft has a long history with its well-received LifeCam, but it's been ages since the brand released anything. Can we get something to challenge Logitech's dominance?
Surface Duo 2: Planned
It goes by the codename 'Zeta' and, from our sources, has been in development since at least summer 2020. We're talking about Surface Duo 2, and yes, Microsoft would like to see it come out in late 2021.
Whereas Surface Duo v1 was intended initially as a pocketable Surface than ran a version of Windows, it morphed in its final stages into an Android phone. That explains why it is missing "phone things" like NFC, Qi Wireless, runs an older CPU, has no 5G, or a good camera. It was never intended to be an Android phone.
So, what happens when the Surface team can build the hardware knowing its new role? We are expecting many of version one's shortcomings fixed in v2. Let's see what happens.
Surface Book 4: Unlikely
Surface Book 3 arrived in early 2020, and Microsoft hasn't ever updated its flagship laptop on a yearly cadence, unlike Surface Pro, Surface Pro X, and Surface Laptop. That means a 2021 version – at least a completely new model – seems unlikely.
We sure wouldn't mind seeing Microsoft upgrade the processor to Intel's 11th Gen, which delivers around a 30 percent boost in performance. They could do that and still call it Surface Book 3.
Longer-term, we'd still like to see Surface Book's design refreshed, including a larger trackpad. But that is something that may have to come in 2022.
Surface Pro X 2: Maybe/Likely
Microsoft refreshed its ARM-based Surface Pro X in late 2020. It was a promising sign as a new (and preferred) platinum colorway was offered, various new colors for the keyboards, and the processor had a mild upgrade. Microsoft is also testing proper 64-bit emulation for x86 apps to make Surface Pro X even more valuable for mobile users.
However, the 2020 update was minor, which is why it's not called Surface Pro X 2.
What do Microsoft and Qualcomm have in the pipeline for a new CPU? We don't know yet, but Surface Pro X 2 needs a new processor to give it some pop. And the next version should have 5G on board, too, to make it useful heading into 2022.
It would seem odd to not see Surface Pro X refreshed in late 2021, so we're filing this under maybe, but also likely.
Surface Studio 3: Unknown/Possible
Surface Studio 2 is now over two years old. Its Intel 8th Gen processor was showing its age the day it was released.
What about Surface Studio 3? We have heard there are plans for one, but the COVID pandemic has put its release on a backburner. After all, releasing the most expensive consumer Surface when people are losing their jobs and the economy is shaky is probably not a great idea.
Heading into 2021, however, things should pick up the second half of the year. That makes a Surface Studio 3 much more likely. Will it be a more modular system, taking hints from Surface Hub 2, or just a hardware upgrade?
We'll take either option. We just want to see Thunderbolt 4, a more powerful processor, and some better Wi-Fi and Bluetooth.
Surface Laptop Pro: Unknown
There is no such thing as Surface Laptop Pro, but if we had to pick one device that could be next, this would be it.
Microsoft's problem is this: Surface Laptop, especially the 15-inch model, is just a swanky Ultrabook (meaning no discrete GPU). Surface Book 3, which does have a powerful GPU, is saddled with a weak processor due to the removable tablet design. That means both laptops are extremely far from being the most powerful available. This problem is only exacerbated by Apple's impressive M1 processor, which is undoubtedly coming to its larger MacBook Pro lineup in 2021.
A Surface Laptop Pro would help address this concern. Take the existing Surface Laptop design, maybe bump it up to a 16-inch display, make it a bit thicker, and put in the latest Intel or AMD processor with an RTX 3xxx series GPU. And we are talking the "H" series of processors, not "U" like Surface Book and Surface Laptop. Add multiple ports, too, while we are at it.
In other words, Microsoft needs to make a powerful workstation, not just a fancy Ultrabook.
Surface headphones: Very likely
Microsoft has quite a few accessories, including keyboards and mice. We won't address all those, but Surface Headphones and Surface Earbuds are likely to see refreshes.
Surface Headphones could use some better durability support. And with Sony, Bose, Razer, and now Apple competing in the high-end noise-canceling headphones, Microsoft has its work cut out to stand out from the crowd.
Surface Earbuds are a unique offering compared to other buds, but there are also many shortcomings. Smart features like auto-pause, updated Bluetooth, and a case that can wireless recharge are a few things that come to mind we'd like to see improved.
Surface: General tech
Finally, there is a short list of things we would like to see the Surface brand begin to embrace. Some of these we have written about before, so let's hope Microsoft is listening:
Anti-reflective displays: Not to be confused with matte anti-glare, this tech is the same that is used in eyeglasses. The coating reduces glare without sacrificing contrast and acuity. HP and Dell are embracing it as it means your eyes won't get as strained. Worried about pen scratches? Put it behind the glass.
5G: Microsoft is also conservative on new features, so not launching Surface Duo or Surface Pro X with 5G is almost forgivable. But for devices coming out in late 2021? Those better have 5G, or we're going to be upset.
Thunderbolt 4: Microsoft has been shy to embrace Thunderbolt in any of its devices. That must end with Thunderbolt 4 going mainstream. While some arguments about compatibility held water in 2017-2019, it will be flat out ridiculous if you're running a Surface in late 2021/early 2022 with only USB 3.2.
HDR: Here's an obvious fact: people use their Surface devices for work and pleasure. That means people watch movies on their Surface PCs when traveling, on the couch, or in a hotel room. HDR is no gimmick as it gives your display some extra punch. Lenovo embraces Dolby Vision, Dell has its Cinema Color, and HP also has optimizations. Why not Surface?
Surface Pen?: It's been years since Surface Pen has received any technological milestones. We're not sure what the status is on latency, tilt, and accuracy, but indeed, we are overdue for something to make the Surface Pen better than Samsung's S Pen or Apple's Pencil. Right?
More AI: Intel has been pushing AI for its 11th Gen platform. We see some real results with HP laptops that can auto-adjust color profiles and CPU load based on the app you are using. Companies are now using Time-of-Flight (TOF) sensors to detect your presence without using the camera to auto-lock your PC. Microphones can now use AI to reduce background noise. Will we see any of this magic surface in Surface?
What did we miss?
For 2021, Microsoft has a lot on its plate for Surface. Some of what we have written here is obvious – Surface Laptop 4 – whereas on other devices, the plans are not so clear like Surface Go 3. We know there will be a Surface Go 3; we're just not sure when.
We'd also love to see a Surface wearable of some kind. Microsoft Band had a lot of great ideas and tech, after all. But we also don't have any insight to suggest something like that is in the works. But who knows?
What else would you like to see for either new Surface devices or features that are currently missing that you think are needed? Let us know.
And if you're curious about the status of Windows 10, check our article 2021 is shaping up to be a big year for Windows 10, including the latest on Windows 10X.
Get the Windows Central Newsletter
All the latest news, reviews, and guides for Windows and Xbox diehards.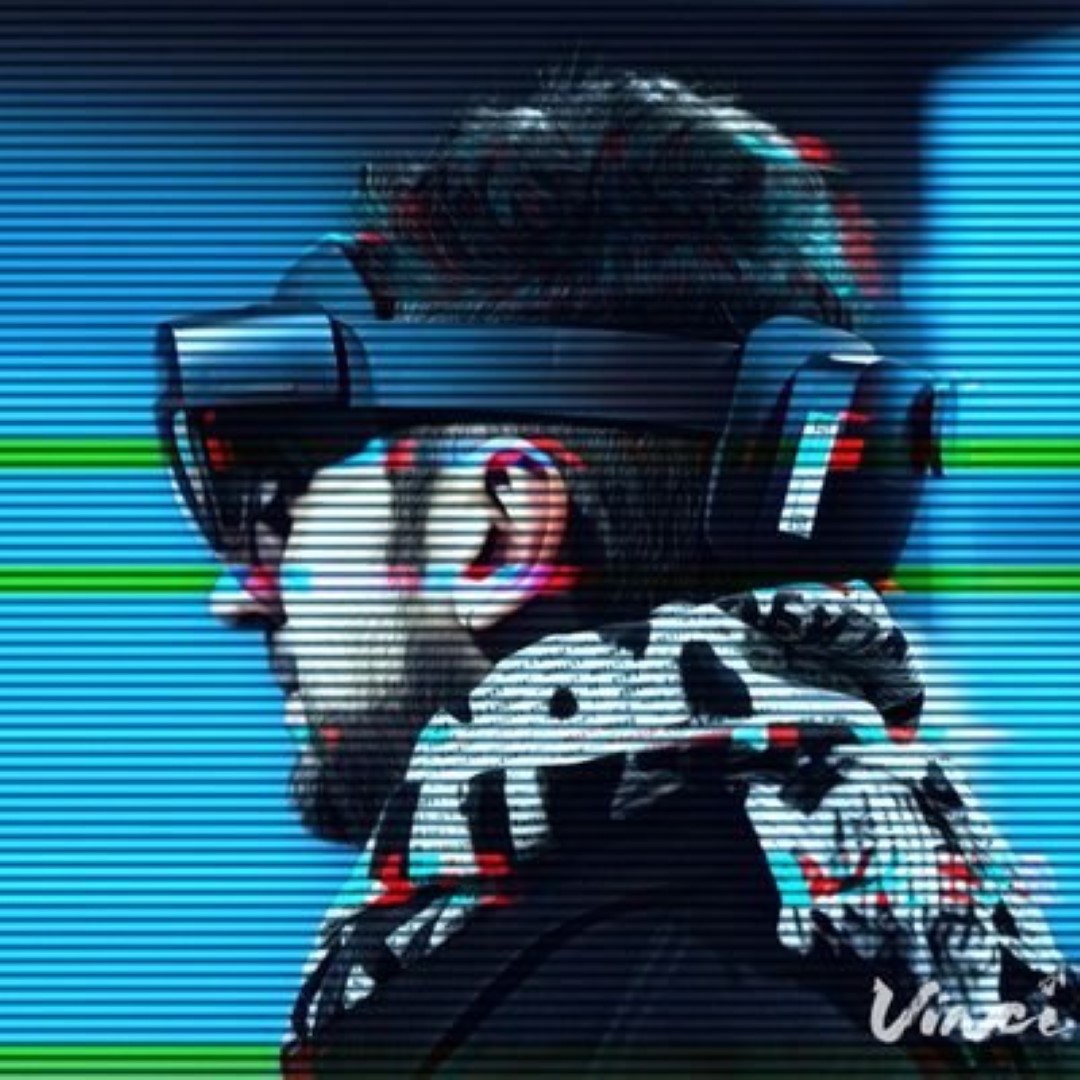 Daniel Rubino is the Editor-in-chief of Windows Central, head reviewer, podcast co-host, and analyst. He has been covering Microsoft since 2007 when this site was called WMExperts (and later Windows Phone Central). His interests include Windows, laptops, next-gen computing, and for some reason, watches. Before all this tech stuff, he worked on a Ph.D. in linguistics, watched people sleep (for medical purposes!), and ran the projectors at movie theaters because it was fun.