What we want to see from Surface in 2021
2021 could be a big year for Surface. Here's what we think is coming and what we'd like to see too.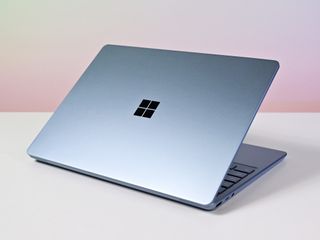 (Image credit: Daniel Rubino / Windows Central)
Microsoft's range of Surface devices has grown exponentially over the years. What started as a simple concept for a 2-in-1 convertible PC has morphed into Surface Studio, Surface Laptop (two sizes), Surface Go, Surface Laptop Go, Surface Book (two sizes), Surface Pro X, Surface Duo, various Surface Pro devices, and multiple Surface-branded accessories like Earbuds and Headphones.
So, what's going to happen in 2021? Much of it is a mystery as Microsoft is, thankfully, one of the rare companies that can genuinely surprise everyone during product announcements. But there are a few things we know, a couple of things we can infer, and some more we want to see but are not sure.
Without further ado, here's what we want to see from Surface in 2021.
Surface Pro 'next': Highly likely
Update: Microsoft have announced this device as Surface Pro 7+ for Business. We still could see a proper Surface Pro 8 towards October/November 2021.
Up first on the agenda for 2021, we're expecting to see Microsoft announce and start shipping a new Surface Pro with Intel 11th-gen processors, up to 32GB RAM, and a new LTE option for those who need it. We understand that externally, the new Surface Pro will be identical to the Surface Pro 7, which means there will not be thinner bezels or additional ports to be found.
We expect the new Surface Pro to start shipping to customers in mid-January in a handful of markets before rolling out to a broader set of markets in late January or early February.
Surface Laptop 4: Highly likely
We're also expecting to see a new Surface Laptop in 2021, once again maintaining the same external design and port selection as the previous generation Surface Laptop 3. Internally, we hear that the new Surface Laptop will feature Intel 11th-generation chips or newer Microsoft Edition AMD Ryzen chips, up to 32GB RAM, and a new Ice Blue color replacing Cobalt Blue on the Surface Laptop 3.
The most notable change about the new Surface Laptop will be that the AMD Ryzen chips will be available in the 13.5-inch variant for the first time. In the last generation, the AMD chips were exclusive to the 15-inch model. We hear Surface Laptop will begin shipping sometime in April.
Surface Go 3: Unknown
Microsoft updated the Surface Go earlier in 2020 with a more powerful processor and thinner bezels, so it's unlikely that we're going to get a refresh so soon in 2021. Microsoft was planning to release a black version of the Surface Go 2 in early 2021, but we hear that SKU has been canceled and now won't ship.
Many have speculated that Microsoft will release an updated Surface Go in the spring with Windows 10X. While that does make sense on paper, we've not heard from any sources that this will be the case. We've been told that the Windows 10X launch in the spring will be a low-key event and likely won't have any first-party hardware from Microsoft available straight away.
Surface Laptop Go 2: Likely
Microsoft just introduced Surface Laptop Go in late 2020. It's uncertain how well it is selling, but we certainly liked it.
We could see Microsoft refreshing Surface Laptop Go 2 for late 2021 with a processor upgrade and perhaps some improvement to the screen. Also, we wouldn't complain if Microsoft adds some backlit keys this time.
Surface Neo: Delayed
Microsoft notoriously delayed the Surface Neo from 2020 to sometime in the future. We still don't know when precisely the Surface Neo will ship, but unfortunately, we're not expecting it in 2021. The last rumors on the subject said Windows 10X wouldn't be ready for dual-screen PCs until sometime in 2022, which means Surface Neo can't launch until then.
There is a very slim chance that that work could be completed ahead of schedule. If so, perhaps we'll see it at the end of 2021, but we're not holding our breath. The question now is, will the hardware be updated at all? If we had to put money on it, we'd say no. The exterior design will be the same, but perhaps we'll see a newer processor inside.
Surface Monitor: Maybe
A Surface display monitor has been around the rumor mill more times than we can count. The last reports suggested it could show up in 2020, but with the pandemic and current economic climate, that plan was likely postponed. Hopefully, we'll see it in 2021, but we have no concrete information that this will be the case.
We can say that it won't be showing up in the first half of 2021. If it does show up next year, it'll likely be at a fall event rather than a spring event.
Surface Cam: Unknown
One of Windows 10's best features is Windows Hello for biometric authentication. So, weirdly, Microsoft doesn't make a Windows Hello-enabled webcam for PCs that don't have it built-in.
We don't know if this is something in the works, but we'd love to see a Surface Camera with bio authentication tech built-in in 2021. Microsoft has a long history with its well-received LifeCam, but it's been ages since the brand released anything. Can we get something to challenge Logitech's dominance?
Surface Duo 2: Planned
It goes by the codename 'Zeta' and, from our sources, has been in development since at least summer 2020. We're talking about Surface Duo 2, and yes, Microsoft would like to see it come out in late 2021.
Whereas Surface Duo v1 was intended initially as a pocketable Surface than ran a version of Windows, it morphed in its final stages into an Android phone. That explains why it is missing "phone things" like NFC, Qi Wireless, runs an older CPU, has no 5G, or a good camera. It was never intended to be an Android phone.
So, what happens when the Surface team can build the hardware knowing its new role? We are expecting many of version one's shortcomings fixed in v2. Let's see what happens.
Surface Book 4: Unlikely
Surface Book 3 arrived in early 2020, and Microsoft hasn't ever updated its flagship laptop on a yearly cadence, unlike Surface Pro, Surface Pro X, and Surface Laptop. That means a 2021 version – at least a completely new model – seems unlikely.
We sure wouldn't mind seeing Microsoft upgrade the processor to Intel's 11th Gen, which delivers around a 30 percent boost in performance. They could do that and still call it Surface Book 3.
Longer-term, we'd still like to see Surface Book's design refreshed, including a larger trackpad. But that is something that may have to come in 2022.
Surface Pro X 2: Maybe/Likely
Microsoft refreshed its ARM-based Surface Pro X in late 2020. It was a promising sign as a new (and preferred) platinum colorway was offered, various new colors for the keyboards, and the processor had a mild upgrade. Microsoft is also testing proper 64-bit emulation for x86 apps to make Surface Pro X even more valuable for mobile users.
However, the 2020 update was minor, which is why it's not called Surface Pro X 2.
What do Microsoft and Qualcomm have in the pipeline for a new CPU? We don't know yet, but Surface Pro X 2 needs a new processor to give it some pop. And the next version should have 5G on board, too, to make it useful heading into 2022.
It would seem odd to not see Surface Pro X refreshed in late 2021, so we're filing this under maybe, but also likely.
Surface Studio 3: Unknown/Possible
Surface Studio 2 is now over two years old. Its Intel 8th Gen processor was showing its age the day it was released.
What about Surface Studio 3? We have heard there are plans for one, but the COVID pandemic has put its release on a backburner. After all, releasing the most expensive consumer Surface when people are losing their jobs and the economy is shaky is probably not a great idea.
Heading into 2021, however, things should pick up the second half of the year. That makes a Surface Studio 3 much more likely. Will it be a more modular system, taking hints from Surface Hub 2, or just a hardware upgrade?
We'll take either option. We just want to see Thunderbolt 4, a more powerful processor, and some better Wi-Fi and Bluetooth.
Surface Laptop Pro: Unknown
There is no such thing as Surface Laptop Pro, but if we had to pick one device that could be next, this would be it.
Microsoft's problem is this: Surface Laptop, especially the 15-inch model, is just a swanky Ultrabook (meaning no discrete GPU). Surface Book 3, which does have a powerful GPU, is saddled with a weak processor due to the removable tablet design. That means both laptops are extremely far from being the most powerful available. This problem is only exacerbated by Apple's impressive M1 processor, which is undoubtedly coming to its larger MacBook Pro lineup in 2021.
A Surface Laptop Pro would help address this concern. Take the existing Surface Laptop design, maybe bump it up to a 16-inch display, make it a bit thicker, and put in the latest Intel or AMD processor with an RTX 3xxx series GPU. And we are talking the "H" series of processors, not "U" like Surface Book and Surface Laptop. Add multiple ports, too, while we are at it.
In other words, Microsoft needs to make a powerful workstation, not just a fancy Ultrabook.
Surface headphones: Very likely
Microsoft has quite a few accessories, including keyboards and mice. We won't address all those, but Surface Headphones and Surface Earbuds are likely to see refreshes.
Surface Headphones could use some better durability support. And with Sony, Bose, Razer, and now Apple competing in the high-end noise-canceling headphones, Microsoft has its work cut out to stand out from the crowd.
Surface Earbuds are a unique offering compared to other buds, but there are also many shortcomings. Smart features like auto-pause, updated Bluetooth, and a case that can wireless recharge are a few things that come to mind we'd like to see improved.
Surface: General tech
Finally, there is a short list of things we would like to see the Surface brand begin to embrace. Some of these we have written about before, so let's hope Microsoft is listening:
Anti-reflective displays: Not to be confused with matte anti-glare, this tech is the same that is used in eyeglasses. The coating reduces glare without sacrificing contrast and acuity. HP and Dell are embracing it as it means your eyes won't get as strained. Worried about pen scratches? Put it behind the glass.
5G: Microsoft is also conservative on new features, so not launching Surface Duo or Surface Pro X with 5G is almost forgivable. But for devices coming out in late 2021? Those better have 5G, or we're going to be upset.
Thunderbolt 4: Microsoft has been shy to embrace Thunderbolt in any of its devices. That must end with Thunderbolt 4 going mainstream. While some arguments about compatibility held water in 2017-2019, it will be flat out ridiculous if you're running a Surface in late 2021/early 2022 with only USB 3.2.
HDR: Here's an obvious fact: people use their Surface devices for work and pleasure. That means people watch movies on their Surface PCs when traveling, on the couch, or in a hotel room. HDR is no gimmick as it gives your display some extra punch. Lenovo embraces Dolby Vision, Dell has its Cinema Color, and HP also has optimizations. Why not Surface?
Surface Pen?: It's been years since Surface Pen has received any technological milestones. We're not sure what the status is on latency, tilt, and accuracy, but indeed, we are overdue for something to make the Surface Pen better than Samsung's S Pen or Apple's Pencil. Right?
More AI: Intel has been pushing AI for its 11th Gen platform. We see some real results with HP laptops that can auto-adjust color profiles and CPU load based on the app you are using. Companies are now using Time-of-Flight (TOF) sensors to detect your presence without using the camera to auto-lock your PC. Microphones can now use AI to reduce background noise. Will we see any of this magic surface in Surface?
What did we miss?
For 2021, Microsoft has a lot on its plate for Surface. Some of what we have written here is obvious – Surface Laptop 4 – whereas on other devices, the plans are not so clear like Surface Go 3. We know there will be a Surface Go 3; we're just not sure when.
We'd also love to see a Surface wearable of some kind. Microsoft Band had a lot of great ideas and tech, after all. But we also don't have any insight to suggest something like that is in the works. But who knows?
What else would you like to see for either new Surface devices or features that are currently missing that you think are needed? Let us know.
And if you're curious about the status of Windows 10, check our article 2021 is shaping up to be a big year for Windows 10, including the latest on Windows 10X.
Windows Central Newsletter
Get the best of Windows Central in in your inbox, every day!
Daniel Rubino is the Editor-in-chief of Windows Central, head reviewer, podcast co-host, and analyst. He has been covering Microsoft since 2007 when this site was called WMExperts (and later Windows Phone Central). His interests include Windows, laptops, next-gen computing, and for some reason, watches. Before all this tech stuff, he worked on a Ph.D. in linguistics, watched people sleep (for medical purposes!), and ran the projectors at movie theaters because it was fun.
He mentions it at the end.

120fps screens in all highend surface. Pen latency that is as good as apple pencil & latest s pen. No more 4gb ram & emmc storage devices. Thunderbolt 4 support Surface go 3 should ditch intel for arm processor.

The general population would not understand the ARM processor. This would deter sales.

"No more 4gb ram & emmc storage devices."

While I understand the sentiment, I also don't see buyer's choice as necessarily a terrible thing. If the experience of using 4G/eMMC was so bad it caused negative reviews + high returns, Microsoft would phase them out. But that does not seem to be the case. If you find 4G/eMMC revolting, then simply don't buy it. Some of this will phase out naturally as costs come down. The only reason for 4GB/eMMC is to bring down that entry-level price. But like SATA and HDDs, as memory components become cheaper, we'll see that reflected in products. Part of the issue is flash memory is in such high demand (cars, phones, computers, smart things, gaming consoles) it has driven up the price.

"120fps screens in all highend surface."

While this is nice to have the problem is battery life. Nothing is free. For one, this will drive up costs, which means they have to cut costs elsewhere to make up for it. Second, battery will take a massive hit. Doubling refresh rates for the biggest draw of battery is going to be bad. While such a move makes sense on a gaming laptop, for work/productivity the benefit is less clear. Even Razer opted for a 60Hz display in Book 13. Don't get me wrong, I love 120FPS, but I see that as less of a priority for this class of devices. Maybe for Studio 3 though, being it is on AC.

I am sure MSFT is making a device no one wants to buy. After all, they are in the business of losing money and treating their customers poorly. I know this because my Surface Headphones 2 broke and I cannot complete the online warranty request with MSFT. The online system stops on the last step.

I don't feel I miss 120Hz display, so I'm not personally pushing for it, but it seems it could default to use 60Hz (or even drop to 30) when running on battery and jump up to 120 when on AC power. Windows already has default settings for what changes between AC and battery and an existing mechanism for users to modify Power Configurations if they want (I'm sure very few people change them, but that's OK).

I would definitely like to see a 15 inch Laptop Pro. A 15w CPU with no real GPU is just not going to cut it for a developer.

Just don't change the Surface plug. Please.

I bet they don't introduce Thunderbolt 4. This will show the true reason why they never included Thunderbolt 3... forcing you to buy proprietary docking stations. I hope I'm wrong, but they aren't even willing to talk about introducing Thunderbolt.

Panos has spoken on TB3 before. His reasoning was it was a mess with different specs (2x vs 4x) and issues with cables (you need a TB3 cable to get TB3 and not a Type-C cable). There's some truth in that, but obviously in 2021 the argument is getting very weak. (They were really burned using microUSB years ago on Surface 3). That said, I'm a bit skeptical too about seeing TB4. I see it as 50/50 chance.

Yeah USB4 will make it complicated for sure. The same excuse won't be there.

On the outside I would like them to go for at non fingerprint matte black, frosted black like. Love the black color but it gets messy in a second. Funny the Headphones doesn't get messy. A Surface Watch would be a dream, but I am worried about the os on such a thing Surface headphones 3 would be great in a more exclusive meterial like apples. Surface Pro x 2, Laptop Pro and Duo 2 with QI, NFC, new chip and in black sounds really nice. My biggest wish is to get the software on Surface pro X sq2 right so I doesn't restart (blue screen of death 3-5 times a weak) and to get focusing on tablet mode

I can wait for surface pro 9 if it comes with amd

I love the Surface line... but they're really long overdue for a design refresh and some new innovative features. It doesn't even need to be drastic because the hardware designs are already nice, they just some subtle changes to make the devices feel more fresh and modern like smaller bezels, larger trackpad, etc. And they need more innovative hardware features like they used to. Surface launches used to be so exciting for such features and innovations. Just as Panos once said updating the internal specs isn't enough to increase the version number, yet here they are doing that over the last few years lol. Still looking forward to these updated products though, but I really want to update my SP6.

Surface Headphones that work with Xbox.

I suspect we'll see 120hz displays (or something higher than 60hz) this year.

I have not seen a single indication we'll see 120Hz displays for non-gaming laptops in 2021 by any manufacturer.

The webcam with Hello support is a good point. I currently have an Intel CPU in my desktop machine because I wanted to use Hello and the only camera options at the time were the Intel developer kits, which only supported Intel processors. I then got a cheap Mouse webcam specifically for Hello and used something better for actual video and now I have a Logitech Brio, which is very nice but it was expensive. Given Microsoft's recent stats on Hello usage, a discrete webcam for desktops and laptops with webcams that are broken or lack support would be a good idea. My boss has a Dell XPS 15 with the camera below the screen and he got a Brio as well because he didn't like the angle, so a Surface WebCam with Hello support would have done for him too.

The Logitech BRIO 4k is available and supports Hello. For me (and many other users, but not all), the 20H2 update broke Hello on it. Logitech blames MS and MS is clueless, and I'm stuck using the fingerprint reader I have as a backup, but probably on a new install, the BRIO is a good readily available Hello-supporting webcam. However, because of the Hello problems with my BRIO and Logitech's lack of interest in helping fix it, I would jump on an option direct from MS.

The successor to SPX is definitely coming in 2021. They're already about a year behind Apple. Not releasing in 2021 will make it much worse.
The tech for it exists, just saying. Qualcomm has been working on the next 8cx based on 888

Yeah indeed, which is likely the reason why MS did a small upgrade (but noticeable difference in practice I heard, perhaps igpu related) with the SQ2 in the meantime.

What we want is... sigh.....upgrade Windows 10 1st, at least make it as good (especially UI) as macOS big Sur.

Subjective. I hate Apples UI on pretty much all their devices, which is one of the reasons I don't use their products...

What about hololens? Also Surface Hub

HoloLens is technically not part of Surface, it's its own group AFAIK though maybe some of the engineers overlap. Surface Hub we left out, but tbh, it and HoloLens are non-consumer products. But to the point, we don't expect any new hardware for either in 2021.

From an article on Forbes on December 20, 2020, "At its core, the IVAS is an Augmented Reality system, which overlay translucent graphics onto a wearer's field of view. In doing so, the IVAS can provide soldiers with the information that they need in combat while still allowing them to keep their "head on a swivel."" This is where MSFT is applying a lot of engineering talent on the Hololens. The Army plans to field 40,000 IVAS headsets in 2021.

Imo Surface Laptop Go line needs to have a 360 degree hinge and a digitizer OR/and keyboard backlightning. Or further decrease price and put in a I3 / Ryzen 3 u. It is stuck in that weird position where it makes only sense for some niche users at those prices vs features. Seems like it will be an interesting year for Surface Laptop fans considering they will probably get very nice AMD cpu upgrades. Will also be interesting to see what they will do for the Duo 2 and Pro X 2. Considering the Pro X can already run stuff like Blender 64 bit (and Photoshop 64 bit etc but just slow, as well as many games), it will now depend mostly on how big the cpu upgrade will be.

How about a mini desktop Surface box. I would definitely be waiting for this

New Band please (huge fan!). Waiting for Studio 3, still getting by with original Studio here - and surprised how it still works so well. Didn't know Duo was to have Windows - fully missed that (wouldn't that get pretty warm?)! Waiting for 2021 Duo for sure....

a Surface Band and if possible a pocket device with windows

I'd like to see an all-in-one desktop that is less expensive than the Studio. I. E. a more basic PC for those of us who still like to work at a desk with a keyboard, mouse, and screen components (and no separate box under the desk).

I agree with the idea that Microsoft should embrace newer technologies.
For me, Surface needs two things
- embrace new tech (new for Microsoft) like Thunderbolt 4, 5G, anti reflective screens etc
- think about redesigning the Pro and Book ranges. The designs are old and holding them back from getting good performance and battery life We have 6 Surfaces in our house and I won't be buying more until I can see Microsoft continuing to push the boundaries with their current ranges, not just introducing new products (Laptop Go, Duo)

I ow the surface headphones 2. the left ear cup died a few months ago. Every time I go online to file a warranty request, I get locked out on the last step. This simply means MSFT does not care about their online warranty service So yes, improving customer service would be great.

Contact MS support they are very helpful and say it's not letting you out in the warranty request.

ddn123, as Annullator says, just go through Support and select Chat or Phone. They are awesomely helpful. My ONLY negative so far is that the group that does advance replacement (send you a replacement device before you have shipped back your broken one) can sometimes require a transfer to a different group. If you don't need the replacement in advance, then that doesn't even matter. But even if it does, that small delay and transfer is a pretty minor issue.

Daniel, no mention of the IVAS system for the Army. The IVAS (Integrated Visual Augmentation System) is the Hololens adapted for Army soldiers. The nice part of the system is it integrates the impact point of a shoot onto the vision of the soldier. While soldiers do need to develop marksmanship skills the old fashion way (looking down the sights of the rifle), the IVAS will allow the soldier to point his gun while protected behind walls or in trenches. Plus, it also lets soldiers in the unit see objectives, other unit member's locations, etc. This seems like an important development in 2021 for the HoloLens. Would you consider this part of the surface line? Think how many they could sell to the consumer for people "playing" in the woods (paintball etc.)

While interesting, currently, HoloLens is not under Surface brand or leadership.

Personally I think its going to be crucial for Microsoft to have a ARM competitor to the Apple M1 chip. I love my Surface Go but the POS Intel processor is slow and battery life isnt great.
Give me a Surface Go on ARM with good performance!!

Would be nice but does not necessarily have to be ARM for good efficiency though. Current cpu's in Surface Go's are just outdated (the Intel m3 is still ok because it is optimized well but still dated nm process). I think the issue is that Intel has not made good affordable low power cpu's (I mean the y/m variants) in the last few years and AMD just entering the Ultrabook market (originally focused more on desktop cpu's because of limited budget). I can imagine there will be more interesting cpu options for the Surface Go 3. As a side note; part of the charm of the M1 comes from that everything is on the same chip which (besides 5nm process) gives its good performance, however it does come at the cost that it prevents user replacement of the SSD since it needs to be soldered on the chip (for Surface Go not a big issue maybe but for Surface Laptop 3 and Pro X etc it would be a step backwards).

The Surface Pro 8 needs the display, speakers, and accessible SSD from the Pro X. There's room for all of that without significantly modifying the existing Surface Pro chassis.

Surface Go 3 with an arm processor would make a lot of sense.
There's not a whole lot I would want to on my Go 2 that I can't do with Windows on Arm where it is.
Always on LTE would make the Go 3 an amazing portable computer to always have with me.
Give it a top notch camera and mics and it's really the perfect sized device to do Zoom and Teams calls from. But we need a native arm Zoom app. Not being able to use a virtual background in Zoom is a deal breaker for the Surface Pro X.

'After all, releasing the most expensive consumer Surface when people are losing their jobs and the economy is shaky is probably not a great idea' Or... Releasing the only tabletop consumer Surface when people are forced to work from home and have fewer things to spend their money on would be a no-brainer

This explanation baffles me as well. The use case as well as the price of the Surface Studio makes it far more likely to be an enterprise device. The creatives I works with were barely effected by the pandemic this year and many had record revenue this year my company included. We've been waiting to upgrade all our computers to studio 3's. I don't see restaurants and movie theaters ever buying studios. I think Microsoft assumed wrong on this one and missed a huge opportunity.

That's what I thought too.
Especially for people who would otherwise need a computer AND a tablet display.

Daniel your description of why the Surface Duo was missing so many phone features was the best explanation I've ever heard for why it's a phone missing so many standard phone features; especially for a high priced phone. Given this new information I take back all the mean things I said about short sighted engineers. It gets me a bit more excited for version 2. But unless they knock it out of the park I may still wait until version 3 before I make the leap.

Number 1:
A 360 degree hinge on a laptop. I have had several surfaces, but my latest purchase was a Dell with a 360 degree hinge. That's a sale lost, Microsoft.
This is the number one type of laptop sold today - yet there is no Surface device. WTF?
Oh. This is also the area where Apple can't compete. Just do it. Number 2:
A surface 'lunchbox' PC. It's a NUC, but it has a surface connect port.
You know, so everyone with a surface dock can make a desktop PC. One connector, and you're good.
Plug the Pro or Laptop in when you need to, have a desktop the rest of the time.
So simple it's maddening that it hasn't happened already. Number 3:
Make a (touchscreen) monitor with a surface connect port (and inbuilt dock) for use with #2.
Think of it as a surface studio without the PC.
Think of it as a surface studio that allows the PC to be upgraded independently to the screen.
Think of it as the workplace desk fitting for offices everywhere. Number 4:
I *still* want a windows phone.
I don't care that it isn't cost effective. Just double the price. I'll still buy one (again) in a heartbeat. Number 5:
You're gonna need a watch.
Fitbit has fallen to Google, so something needs to fill that hole. Sooner or later, you'll need to do something about that. Number 6:
Windows Central - could you not see any of this? Have you been paying attention?

number 1: not sure about dell sales but I dont think 360degree hinge helps it.
number 2: market for that is small, not worth.
number 3: just like number 2
number 4: they will but not now. They need to build up windows store to the level that can compete with the major ones, Android and IOS. A Windows that can run Android apps, universal, native apps, x86 app... Windows need a overhaul in design and features to become touch friendly to draw more interest in developers... maybe 2 years from now. Number 5: very hard for anyone to join the battle now. MSFT need to fix Windows and its eco systems first Meanwhile, Hololens team seems to seek to improve Form factors with new display tech (microled). Hope we'll see a comercial hololens device in 2022 or 23 https://winbuzzer.com/2020/12/30/microsoft-wants-to-improve-hololens-for... Microsoft definitely need a new vision in the next 5 years as their money making Cloud has become mature, they need new engines. AR devices, new Windows Store, ARM devices... robotics techs...

The camera is much needed.
I think there should be a certification for high quality conferencing.
Then people can be sure ( especially the lay folk) when they buy that their device will give the best quality audio and HD video as possible.
We've all seen those interviews where someone is on a device that is woefully underpowered to perform video calls at all, let alone have it publicly viewed. 15 inch surface pro/double screen surface pro ( even with windows x- there are plenty of projection options that many of us use daily even without that ( very desirable) dual screen OS feature).

I'm pretty happy with my Go 2 but if there was a 2021 version with a good ARM processor (at least more powerful than the M3), I'd definitely upgrade.
Windows Central Newsletter
Thank you for signing up to Windows Central. You will receive a verification email shortly.
There was a problem. Please refresh the page and try again.