Which Dell laptop is right for you?
So, you've settled on a Dell laptop. But which one is best for you?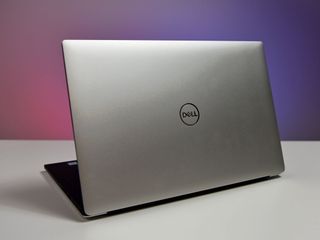 (Image credit: Windows Central)
Dell makes some of the best laptops out there right now, and its product lineup covers an impressive array of PC users. XPS, Alienware (and G-Series), Inspiron, Latitude, Precision, and Vostro are the big brands within Dell's stable, offering prosumer, gaming, casual, business, and professional brands.
While the Latitude, Precision, and Vostro PCs have a defined professional audience, there is some crossover among the other brands. Alienware and G-Series are traditionally for gamers, though some of the larger XPS models can be used for lighter gaming thanks to discrete graphics. In the same sense, many Inspiron laptops offer the same high-end features as XPS, though at a reduced cost. Here we take a closer look at each of Dell's laptop brands to help decide which one is the ideal buy.
All the best Dell laptops in one place
Why you can trust Windows Central Our expert reviewers spend hours testing and comparing products and services so you can choose the best for you. Find out more about how we test.
The outright best laptop isn't always the best one for you, and when you make as many as Dell, there's something out there for everyone. The key is finding the right choice, and it's fair to say that navigating the mound of machines Dell makes can be confusing and time-consuming.
If you're curious to see what the absolute best of the best are, our roundup of the best Dell laptops will tell you everything you need to know. We've compared them all to make some recommendations that should help you out.
XPS 13, XPS 15, and XPS 17 — Best of the best
Dell's XPS lineup is its most premium offering of laptops for professionals and casual users who want a high-end laptop with nearly flawless design and modern performance. Most people will likely want to check out the XPS 13 or the XPS 15, though the XPS 17 is also there for anyone who wants to supersize their order. These laptops do get quite expensive as you scale up the specs, but they're worth it if you have the budget.
The XPS 13 is the smallest and most affordable of the XPS family. The XPS 13 Plus (9320) launched April 28 with some major upgrades, though you can still find older models. In his XPS 13 (9310) OLED review, Executive Editor Daniel Rubino awarded the laptop a full five stars and called it "close to perfection."
The 13-inch XPS 13 Plus has added extra speakers under the keyboard deck (to go along with the usual down-firing pair), a better camera with split RGB and IR, new 12th Gen Intel Core mobile CPUs with better performance, a seamless glass touchpad with built-in haptics, capacitive function keys, and an edge-to-edge keyboard with larger keycaps. The XPS 13 is the premium laptop you want if you prefer to remain as mobile as possible.
The XPS 13 might not have as powerful hardware or as large of a display as the XPS 15 and XPS 17, but it's still a superb Ultrabook for anyone who wants to remain as mobile as possible.
The XPS 13 (9315) is a true continuation of the standard XPS 13, without as many high-end features as the Plus model. It's still an outstanding Ultrabook and costs less.
Comparing the XPS 13 to the XPS 15 isn't too difficult, as the latter is essentially a larger version of the XPS 13 9310 model. Its larger 15-inch frame allows for top-firing speakers that flank the keyboard, a larger touchpad, and, internally, a discrete graphics card. Executive Editor Daniel Rubino called the PC a joy to use in his XPS 15 review. The latest XPS 15 9520 model brings 12th Gen Intel Core H-Series CPUs, DDR5 RAM, and up to an NVIDIA RTX 3050 Ti laptop GPU. It's the right choice if you love the XPS look but need that extra power and screen real estate.
The XPS 17 is the most recent addition to the family, bringing an enormous 17-inch display and discrete graphics. There are multiple display options to choose from, you get the same stellar XPS design and machining, and it comes with plenty of hardware options. 12th Gen Intel Core CPUs make an appearance again, along with up to an NVIDIA RTX 3060 discrete laptop GPU and DDR5 RAM. If you're in search of an XPS laptop that thinks it's a desktop, this one is your best bet. Check out our Dell XPS 17 review for more information.
The XPS 15 is an excellent pick for anyone who needs significant performance without getting into the 17-inch laptop range.
(opens in new tab)
The XPS 17 offers a massive display with tremendous performance inside. It's big and expensive, but it'll no doubt appeal to creators and designers.
Alienware and G-Series — For the gamers
When you're considering Dell from the perspective of a PC gamer, you'll be drawn immediately here. Alienware is Dell's dedicated gaming range, and when looking for the best Alienware laptop, the Alienware m15 or x15 is the one to get.
The m15 and the x15 sit between the smaller Alienware x14 and the larger m17 and x17 behemoths. The 15.6-inch display is a sweet spot for many gamers, and you still get 12th Gen Intel Core H-Series or AMD Ryzen 6000-Series mobile CPUs with up to a NVIDIA RTX 3080 Ti laptop GPU. The difference between "m" and "x" mostly comes down to size and GPU wattage. If you want to go as thin as possible, stick with the x15. If you don't mind some extra weight and want the best possible performance, go with the m15.
If you're looking for something just a bit more portable, the 14-inch Alienware x14 should be considered. It comes with 12th Gen Intel Core H-Series CPUs, up to an NVIDIA RTX 3060 laptop GPU, LPDDR5 RAM, and a high-end gaming display. You get many of the same features as in the larger Alienware laptops, but you won't find it as heavy to lug around with you.
And if you want to go all out, the Alienware m17 and x17 models are your best bet. These 17.3-inch laptops offer the best performance, the most display area, and plenty of configuration options. Get AMD Ryzen 6000-Series of 12th Gen Intel Core CPUs, up to an NVIDIA RTX 3080 Ti laptop GPU, DDR5 RAM, and up to a 120Hz UHD display with G-Sync. This is the most expensive option, but it's the right pick for those who like to go big.
Alienware m15/x15 gaming laptop
The Alienware m15 and x15 have something for all gamers with great displays and frame-shredding power within.
Alienware laptops are undoubtedly expensive, which is why Dell also offers a G-Series of more affordable gaming PCs. The Dell G15 5520 (Intel) and G15 5525 (AMD) start at less than $900 and still offer superb performance. You can get 12th Gen Intel Core or AMD Ryzen 6000 CPUs, up to an NVIDIA RTX 3070 Ti laptop GPU, DDR5 RAM, and multiple display options up to QHD with a 240Hz refresh rate.
Older G15 models are still available if you want an even better deal and don't mind not getting the latest CPUs. The G15 5511 and 5515 have 11th Gen Intel Core and AMD Ryzen 5000 CPUs, up to an NVIDIA RTX 3060 laptop GPU, and DDR4 RAM.
Dell's G-Series gaming laptops don't have all the same high-end features and performance options as their Alienware counterparts, but they're much easier on the wallet and still deliver an excellent gaming experience.
The G15 is the one to go for if you're looking for impressive performance without breaking the bank.
Inspiron — Bang for your buck
The XPS laptops are more glamorous, but the Inspirons are the meat of Dell's consumer laptop range. Ultimately what you're getting here is value, whether that's at the super-low price budget laptop end of the spectrum, or the slightly more expensive but still way short of the XPS price point. The Inspiron range is where most Dell buyers will find the right laptop for them. Inspiron is also a great place to find a 2-in-1 laptop, especially now that Dell seems to have phased out the XPS convertibles (at least for the time being). There are many, many Inspiron options to choose from, making it easier to get exactly what you want.
In some cases, you're going to get similar (or even better) performance from Inspiron laptops compared to XPS. You can take a look at our comparison of the XPS 15 and the Inspiron 16 Plus for more information. The tradeoff is a lack of as many premium features and a design that's not as refined. Inspiron laptops have come a long way in the last few years, but XPS is still the champion of good looks.
Inspiron laptops are generally grouped into 7000-, 5000-, and 3000-Series categories, all with different price points and sizes to choose from. The 3000 laptops are generally the cheapest, while 7000 laptops begin to rival what the XPS has to offer. Our article on Inspiron 7000 vs. 5000 vs. 3000 can help further with your decision.
If you're looking to pick up one of the best budget laptops, have a look at our review of the Dell Inspiron 15 3000.
Dell Inspiron 15 3000 laptop
Want to spend less than $500 on a laptop and not get a total lemon? Check out the Inspiron 15 3000.
Latitude, Precision, and Vostro — All business all the time
Dell's Latitude, Precision, and Vostro laptop lineups are focused on professionals and enterprises that need extra security, durability, and, in many cases, a lot of performance. Dedicated graphics aren't just reserved for gamers; NVIDIA's Quadro and some AMD Radeon discrete GPUs are designed for workstations used by folks who need hefty computational power. People such as designers, architects, programmers, even video editors can all benefit from these laptops.
Most average consumers aren't going to find a need to shop for the best business laptops, but they're a very important part of Dell's laptop portfolio. Dell categorizes its Latitude laptops as ideal for most average businesses with IT squads, while its Vostro laptops are more reserved for small business where you're running your own show. There are very affordable options available from both lineups, but they both have multiple tiers in the same sense as the consumer Inspiron brand.
Vostro comes in 3000, 5000, and 7000 flavors, all with varying levels of performance and features. They're available in 13-, 14-, 15-, and 16-inch sizes. Latitude laptops come in 13-, 14-, and 15-inch sizes with four different model tiers. Our comparison of the Latitude 9000 vs. 7000 vs. 5000 vs. 3000 explains further the differences and similarities.
Finally, Dell's Precision mobile workstations are the best reserved for professionals who work in specialized fields with specific performance demands. They're available in 14-, 15-, and 17-inch sizes with 3000, 5000, and 7000 class categories. These laptops can be equipped with Intel Xeon CPUs and workstation GPUs, they're super durable, and they're built to work with specialized software.
Dell Latitude 9430 laptop
This 14-inch business laptop has high-end specs, a durable build, and multiple display options.
Windows Central Newsletter
Get the best of Windows Central in in your inbox, every day!
Senior Editor, Laptop Reviews
Cale Hunt is formerly a Senior Editor at Windows Central. He focuses mainly on laptop reviews, news, and accessory coverage. He's been reviewing laptops and accessories full-time since 2016, with hundreds of reviews published for Windows Central. He is an avid PC gamer and multi-platform user, and spends most of his time either tinkering with or writing about tech.
Windows Central Newsletter
Thank you for signing up to Windows Central. You will receive a verification email shortly.
There was a problem. Please refresh the page and try again.