Dell XPS, Inspiron, Alienware, and more: Picking the best laptop for you
Explaining the differences between all the Dell laptop brands to help you pick the best for your needs.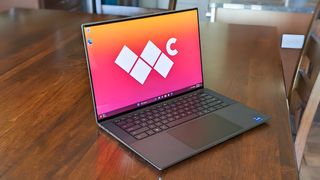 (Image credit: Rebecca Spear | Windows Central)
Dell is one of the largest and most experienced laptop manufacturers in the world, and for good reason. The company offers a wide range of Windows laptops and desktop PCs for every possible use case, budget, and demographic. Deciding to purchase a Dell is an easy choice — after all, many of the best Windows laptops come from the established PC monolith. With so many laptops from which to choose, though, it can be confusing to know which Dell laptop is the best one for you.
Dell's primary brands consist of XPS, Inspiron, Alienware (and G-series), Latitude, Vostro, and Precision. That's a lot of laptop families, and each one has a different focus, including for casual users, gamers, prosumers, businesses, enterprise professionals, and a whole lot more. There's plenty of overlap between the brands, too, which makes the final choice even more difficult. I'm here to make that process as easy as possible, as I'm going to break down each main Dell laptop brand, explain the differences between them, and even recommend a few of the best options from each brand.
If you'd rather just see the very best of the best from Dell's vast lineup, you can check out our roundup of the best Dell laptops for some easy recommendations for different budgets and needs.
Dell XPS: Premium design and features
Dell's XPS lineup is its most premium offering of laptops for professionals and casual users who want a high-end laptop with nearly flawless design and modern performance. Most people will likely want to check out the XPS 13 or the XPS 15, though the XPS 17 is also there for anyone who wants to supersize their order. These laptops do get quite expensive as you scale up the specs, but they're worth it if you have the budget.
Below, I'll provide a brief overview of the differences between each of the Dell XPS sizes, but those who want a more in-depth analysis can check out my guide on Dell XPS 13 vs. 15 vs. 17.
Dell XPS 13
As the name implies, the Dell XPS 13 is the smallest of the XPS family, but that doesn't mean it's the least interesting. The top of the XPS 13 roster is the Dell XPS 13 Plus (9320), which is among the most beautiful and advanced laptops you can buy right now. You'll have to pay a pretty penny to own this device, but in exchange you'll get a futuristic and minimalist design with surprisingly powerful hardware.
The XPS 13 line actually starts with the most affordable of Dell's ultra-premium computers, the regular Dell XPS 13 (9315). This is still a very nice premium Windows laptop, but it features a more traditional design versus the XPS 13 Plus and scales back some of the more impressive hardware. You're still getting one of the greatest Windows laptops you can buy, with plenty of options to ensure you have the power and features you need.
Finally, there's the Dell XPS 13 2-in-1 (9315), which is actually one of the best Windows tablets that can convert to a full-scale laptop with the help of its keyboard folio cover. The XPS 13 2-in-1 is on the more affordable side of the Dell XPS lineup, like the regular XPS 13, but is targeted at those who need the ultimate in portability and versatility (or really want to make use of a stylus).
Dell XPS 15
The Dell XPS 15 (9530) is pretty easy to figure out. It boasts a similarly premium, thin and light design to the Dell XPS 13 detailed above, but with a much larger screen and the potential for a whole lot more power. The Dell XPS 15 can even pack dedicated NVIDIA GPUs for creative work and light gaming, making it a great choice for those who need power but still want to stay portable. The XPS 15 is expensive, though, as you're paying extra for that beautiful, modern design.
Dell XPS 17
The Dell XPS 17 (9730) shares a lot with the smaller XPS 15. In fact, you'd be hard pressed to tell the difference at all, if they weren't side-by-side. That makes the Dell XPS 17 even easier to categorize than the rest of the Dell XPS line — You want premium design and lots of power, but with a huge screen. You're sacrificing a lot of that mobility, but the XPS 17 has all the same capabilities as the XPS 15, just in a larger chassis. If you love a large screen with lots of room for multitasking, the Dell XPS 17 should be your first stop.
Dell Inspiron: Diverse options, great value
If you see a Dell laptop while you're out and about, there's a very good chance it's from the Inspiron. After all, this vast range of laptops covers just about everything that isn't an ultra-premium XPS, a gaming-focused G-series or Alienware, or specialized laptops from the Latitude, Vostro, and Precision lines. This means Dell Inspiron includes super low-price budget laptops, mid-range workhorses, and high-end laptops that fall just short of the flagship XPS line.
This is where most people are going to find the perfect Dell laptop for them, because Inspiron has something for everyone. There's a bevy of traditional clamshells, 2-in-1 convertibles, powerful workstations, slim ultrabooks, and a whole lot more contained within this expansive brand. While you can't expect the same level of quality and value from every Inspiron, they all come with Dell's reputation for making great, reliable computers.
Inspiron laptops are generally categories into 3000, 5000, and 7000-series categories, with a larger model number typically meaning "more expensive with more features." 3000-series laptops often count among the best budget laptops, providing great value for those on a strict budget or looking for a simple, straightforward computer. 5000-series laptops rest comfortably in the low-to-mid range, with a good balance between price, quality, performance, and features. Finally, 7000-series laptops tend to pack premium designs to rival that of XPS, as well as a healthy blend of high-end hardware and advanced features. Of course, that means those laptops can be quite pricey.
Need more info? You can check out our in-depth guide on Dell Inspiron 3000 vs. 5000 vs. 7000 laptops.
Dell G-series and Alienware: Gaming prowess for every budget
Most of Dell's laptops may be catering to casual consumers, enterprise workers, creative professionals, and other productivity-focused industries, but the company also produces some of the best gaming laptops in the world. Dell's biggest brand for gaming hardware is Alienware, which is actually one of the oldest and most experienced PC gaming manufacturers.
Alienware's gaming laptops are mostly split between the x-series and m-series, with the former being more compact and premium and the latter focusing on power over aesthetics. Both lines are undoubtedly high-end, however, so Dell also produces some more affordable, value-driven gaming PCs under the G-series brand. Gamers have plenty of choice when looking for their next gaming laptop to play all the best PC games.
Alienware x-series
Looking for ultimate gaming performance, but not willing to compromise on design? Alienware's x-series of gaming laptops may be what you're looking for, then, as these laptops boast some serious fire power but also feature some of the best build quality and most premium designs from any gaming laptop manufacturer. The best Alienware laptops are always led by an x-series device, and for good reason.
The Alienware x16 R1 is a new era for Alienware's highest-end line of gaming laptops, pivoting the premium brand to the new "Legend 3" design language and new standard screen sizes. It packs all the latest and greatest hardware from Intel and NVIDIA, including 13th Gen Intel processors and NVIDIA GeForce RTX 40-series GPUs. It's not the most powerful laptop Alienware makes, but it is absolutely the most stylish, constructed entirely of premium materials with peerless build quality and gorgeous RGB lighting.
The Alienware x14 R2 shares a lot with its bigger, younger sibling, but trades a fair bit of that overwhelming power for a more compact, portable design. 14-inch laptops are quickly becoming a popular choice for gamers, and it's easy to see why. The appeal of being able to take a fully-fledged gaming PC wherever you go can't be understated. The x14 R2 can also double as a general-use laptop, while the x16 R1 struggles to last when taken away from its charger.
Alienware m-series
Alienware isn't all about style and premium designs. Its m-series of gaming laptops is actually much older than the x-series (it used to be the company's highest-end line) and is now a slightly more affordable way to get a fantastic gaming laptop. Even more surprisingly, Alienware's m-series laptops can actually get more powerful than the more premium x-series, as thicker and heavier chassis means more room for the most powerful hardware from Intel, NVIDIA, and AMD.
The Alienware m16 R1 shares a lot of the same base internals with the x16 R1 above, but with a lower starting price and a higher performance cap. Alienware used the extra space inside the m16 R1 to pack a massively powerful Intel Core i9-13900HX processor, which features more cores and a higher clock speed than the still-impressive Core i9-13900HK inside the x16 R1. This is still a very expensive gaming laptop, especially at the high end, but the price-to-performance ratio is a lot higher than with the x-series.
If you really just need a desktop gaming PC that happens to be portable, then consider the Alienware m18 R1. This laptop is ridiculous in every sense of the word, with its gargantuan, chunky chassis hiding the most absurdly powerful hardware you can shove into a gaming laptop today. This is for the gamers who need a gaming PC that will only occasionally move but has all the power in the world. The m18 R1 is expensive and a little ridiculous, but there's not a PC game out there it can't play.
Dell G-series
Alienware laptops are nice, but they're also undoubtedly expensive. On the more affordable side of things, Dell offers its G-series of value-driven gaming laptops. These laptops start at under $1,000 and can also boast plenty of configuration options, so those with a little more cash to splash can get a more powerful PC. The G-series laptops aren't flashy or feature premium designs, but they do have excellent price-to-performance ratios that rival options from other companies like HP OMEN and Lenovo Legion.
The older Dell G15 (5530) is the most affordable of the bunch, and it's not going to play the latest and greatest PC games with max visual settings and performance. It is a great entry-level PC, with some options to improve your gaming experience with more power, nicer displays, and more. This is one of the most well-rounded budget gaming laptops you can buy for a complete PC gaming experience under $1,000 (and sales often drag it much lower than that).
If you need slightly more power and options, the Dell G16 modernizes the G-series line a tad by giving it a bigger display and is still a high-value alternative to all the premium, high-end gaming laptops from Alienware and other brands. The latest version of the Dell G16 starts at nearly $1,300, but you can get last year's version of the G16 (with still very capable Intel and NVIDIA hardware) for under $1,000, same as the Dell G15.
Dell Latitude, Vostro, and Precision: For the professionals
Dell's Latitude, Precision, and Vostro laptop lineups are focused on professionals and enterprises that need extra security, durability, and, in many cases, a lot of performance. Dedicated graphics aren't just reserved for gamers; NVIDIA's Quadro and some AMD Radeon discrete GPUs are designed for workstations used by folks who need hefty computational power. People such as designers, architects, programmers, even video editors can all benefit from these laptops.
Most average consumers aren't going to find a need to shop for the best business laptops, but they're a very important part of Dell's laptop portfolio. Dell categorizes its Latitude laptops as ideal for most average businesses with IT squads, while its Vostro laptops are more reserved for small businesses where you're running your own show. There are affordable options available from both lineups, but they both have multiple tiers in the same sense as the consumer Inspiron brand.
Vostro comes in 3000, 5000, and 7000 flavors, all with varying levels of performance and features. They're available in 13, 14, 15, and 16-inch sizes. Latitude laptops come in 13, 14, 15, and 16-inch sizes with four different model tiers. Our guide for Dell Latitude 9000 vs. 7000 vs. 5000 vs. 3000 laptops explains further the differences and similarities between these tiers.
Finally, Dell's Precision mobile workstations are the best reserved for professionals who work in specialized fields with specific performance demands. They're available in various sizes with 3000, 5000, and 7000 class categories. These laptops can be equipped with Intel Xeon CPUs and workstation GPUs, they're super durable, and they're built to work with specialized software. Often, these enterprise-grade laptops are bought by your company, or your given a very specific set of features you need in your laptop that is covered by a Latitude, Vostro, or Precision. If you're a regular consumer looking for a Dell laptop, you may be better served by an XPS or Inspiron.
How to choose the right Dell laptop for you
Whenever it's time to buy a new laptop, either for yourself or for someone else, there's a lot to consider. After all, Dell is far from the only Windows PC manufacturer, with dozens of other companies vying for your attention and money. Dell is a very safe option, though, because you're getting certain guarantees of quality, support, and availability with one of the largest, oldest, and most experienced PC manufacturers. If you've landed on Dell, your selection process just got a lot easier (but it's still complicated). Here's a quick rundown of what you need to do to pick the best laptop for you.
1. What do you need a laptop for?
First, you need to decide for what you need a new Dell laptop. Most consumers will browse the web, use productivity apps like Microsoft Office, check their email, consume media like movies or music, and maybe very light photo editing or gaming. For these users, a Dell XPS or Inspiron will serve them best, with plenty of options to improve portability, versatility, or capability depending on how much you're willing to spend.
If your primary goal is to play games, you're best served by an Alienware or G-series. However, some XPS and Inspiron laptops do have discrete NVIDIA or AMD GPUs capable of gaming, if you need a laptop that can play games and do everything else really well.
If you're buying a laptop for work... Check with your company! You may get guidance on exactly what features you need in your laptop. If you don't receive any of that guidance, you probably don't need one of Dell's enterprise-ready computers and would be fine with an XPS or Inspiron. If you do need extra security and remote management features, you'll be able to choose from Latitude, Vostro, and Precision depending on how much power and mobility you need.
2. What is your budget?
This one is pretty straightforward... How much are you willing to spend? Dell XPS laptops start at around $1,000 for their entry-level specs, and that cost can quickly rise. Inspiron, on the other hand, starts at less than $300, with countless options for every price range all the way up to XPS-level costs. Alienware laptops are all quite expensive, but Dell's G-series gaming laptops can start at around $800. Dell's Latitude, Vostro, and Precision laptops all cost more than their XPS or Inspiron counterparts thanks to their extra features and capabilities, but you still have plenty of options within these lines depending on your budget.
3. What kind of laptop do you want?
Narrowing down how you'll use your laptop and how much you're willing to spend is a great start, but you also need to decide what kind of laptop you want. Many of Dell's laptops are traditional clamshells, meaning they have an attached display and keyboard base that opens to max 180-degrees, and may or may not have a touchscreen. This is your classic laptop form factor — it's not very interesting, but it's a tried-and-true formula that gets the job done.
You also have your convertibles and 2-in-1s, however. These could be tablets with attachable keyboards and other accessories, like the Dell XPS 13 2-in-1, or could be laptops that look like traditional clamshells, but actually have 360-degrees hinges that allow you to turn the touchscreen display all the way around. These laptops are more versatile than clamshells. There are many ways to use them, and they often have stylus support for note taking, drawing, and more. You usually have to pay extra over a similarly specced clamshell laptop for those convertible privileges.
Finally, you have your gaming laptops and workstations. The former are thick, heavy, and prioritize performance over all else. They usually have terrible battery life and aren't very mobile, but they're the best for video games. The latter are enterprise-ready laptops, which pack huge amounts of power into large (but still portable) chassis. These workstations are often incredibly expensive but are the ultimate accessory for technical professionals like architects, engineers, and more.
You'll also want to choose a size. 13 and 14-inch laptops are highly portable, but often lack power. 15 and 16-inch laptops are a sweet spot for a lot of people, with nice roomy displays, but definitely take up more space. 17 and 18-inch laptops willingly sacrifice portability for the most screen space you can get in a laptop, often with a lot more power, too.
4. Pick your laptop
Once you've covered the above steps and have a better idea of what you're looking for, it's time to pick your laptop! As I stated before, the vast majority of users will likely be more than satisfied with one of the many Dell Inspiron laptops, as they offer the best overall value in Dell's portfolio and covers almost any possible use case or form factor. Anyone with additional budget that wants a more premium alternative should look at Dell XPS.
Gamers and those who want as much power as possible (and don't plan to take their laptop away from the charger too often) can look at Alienware and G-series laptops. Then there's Latitude, Vostro, and Precision laptops, which are targeted at business and professional users with very specific computer needs. As always, you can stick to Windows Central for more recommendations, including our personal picks for the best Dell laptops you can buy.
Get the Windows Central Newsletter
All the latest news, reviews, and guides for Windows and Xbox diehards.