Microsoft Complete warranty for Surface: Everything you need to know
Is Microsoft Complete worth picking up as an extended warranty for your new Redmond gear? We have answers.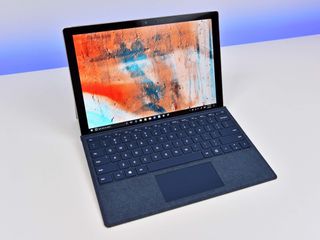 Buying a new device like a Surface is a significant decision. Not only is it a substantial financial commitment, but there are many other questions that come along with it. Which configuration should you get? Is it better to go for the Surface Pro or Surface Laptop? What accessories are "must-haves" from the start?
Today, we want to answer another question: Is it worth buying the extended Microsoft Complete warranty?
When you are already spending $800 or more on the device, it's hard to swallow another $150 on a warranty. However, Microsoft Complete is more than just an extended warranty. It can be off-putting, especially if you're not a fan of extended warranty programs, but it may be worth picking up Microsoft Complete, especially if you opt for the new Surface Pro. Here's why.
What is Microsoft Complete?
If you wanted the tl;dr answer, someone might tell you that Microsoft Complete is an extended warranty you can buy for just about any new Microsoft product. Unfortunately, that explanation overlooks many other benefits that Microsoft Complete offers. In a nutshell, it's a two-year support system for you and your new device.
Microsoft Complete varies from device to device, but you can purchase the extended warranty when you buy something new direct from Microsoft, including:
Surface series

(opens in new tab)

.
Windows phones.
Xbox console.
New PCs, tablets, and laptops (PDF link).
How much does it cost?
Pricing varies. For instance, the Surface Pro Microsoft Complete costs $149. If you are buying an Xbox One, it will run you $49.99. When it comes to a high-end laptop, you could be facing an extra $199 for two-year protection.
How to buy
You can only buy Microsoft Complete during the "add to cart" sequence when buying online from the Microsoft Store (opens in new tab).
When in a physical Microsoft Store, the sales associate should offer you the warranty during the checkout stage, allowing you to ask him or her about the cost, benefits and how the program works.
(Note: As many have noted in comments, if you buy a Surface or Xbox from another retailer, you can bring it into a Microsoft Store within 45 days to add Microsoft Complete. The Store will just need to see a receipt and that the item is in working order.)
What's included?
Microsoft Complete includes four services:
1. Extended warranty
Out of the box, a new Surface Pro and its accessories come with a one-year warranty that protects you from manufacturing defects. Microsoft Complete doubles that to two years. For the Microsoft Band, it merely extends it by one-month to thirteen total.
2. Accidental damage protection
The manufacturer warranty only protects you against defects. With Microsoft Complete, even if you drop your device or spill something on it, you can get it replaced.
If something happens to your purchased item, just pay a deductible, and you get a replacement device. You can only file two claims over the life of the warranty, but it's still better than the alternative.
You're going to shell out a lot of money for your Surface. It would be tragic to lose it because you tripped on your way out the door or your clumsy coworker spilled coffee on it.
3. Technical support (for PCs, laptops, or Surface)
In addition to protection for your hardware, Microsoft Complete gives you two years of access to the Answer Desk (opens in new tab) for technical support via phone, live chat, or in person at a Microsoft store.
They will answer questions, help you fix problems, and assist with PC tuneups and virus prevention or removal. And should the worst occur, your Microsoft Complete also entitles you to data recovery services.
4. Training (for PCs, laptops, or Surface)
Often, the move to a new device also means venturing into unfamiliar territory. Maybe you aren't familiar with Windows 10 or Office 365. Perhaps you are not a technical person, but you want to get the most out of your Surface Laptop. If your device is covered under the Microsoft Complete plan, you can partake in in-store training sessions that will teach you how to use it. There is no limit to how many of these you can attend during your coverage period.
Is Microsoft Complete worth it?
In the end, that is a question you are going to have to answer for yourself. You may never use most of the perks that come with Microsoft Complete. However, after spending over $1,000 on a new Surface (and its accessories), it may be worth the extra money solely to protect the new investment.
The guys over at iFixit slammed the Surface Laptop for not being co-operative when being dismantled. Also, to make matters worse, Consumer Reports went to town on Microsoft and Surface with its annual reliability study. This was due to a significantly higher rate of breakage within the first two years. That's not to say your Surface will break, but it's worth having peace of mind, more than anything.
When it comes to the high-priced items, Microsoft Complete stands on its own as a good deal for everyone, including knowledgeable techies. You do not have to look far on forums or Reddits to find stories of people dropping their new Surface or spilling coffee on their laptop. Considering how laid-back Microsoft Complete is to redeem, the small investment seems to be worth it.
If you still aren't sure about whether you want it when you buy your machine, you still have 45 days after the purchase date to add Microsoft Complete coverage.
Finally, perhaps a significant downside of Microsoft Complete is that it is most easily obtainable through a Microsoft Store. Although there are now over 100 across the U.S., for those outside the States, finding a Store is impossible. Still, assuming you are lucky enough to be buying something directly through Microsoft, the Microsoft Complete warranty is a good value to protect your investment.
Have you had to use Microsoft Complete before? Share your experience below.
Find out more about Microsoft Complete (opens in new tab)
Cracked Surface display photo via Reddit
Updated on June 01, 2018: We made a pass on this guide to ensure it offers up-to-date information on Microsoft Complete.
Windows Central Newsletter
Get the best of Windows Central in in your inbox, every day!
Rich Edmonds was formerly a Senior Editor of PC hardware at Windows Central, covering everything related to PC components and NAS. He's been involved in technology for more than a decade and knows a thing or two about the magic inside a PC chassis. You can follow him on Twitter at @RichEdmonds.
So if I were to buy a surface directly from Microsoft through Amazon I could still get it, or is it Microsoft's site and store only.

"You can only buy Microsoft Complete during the 'add to cart' sequence when buying online from the Microsoft Store." Please read...

I read, maybe you should try not being a funny guy next time buddy

If you register your device w/ Microsoft. You have 45 days from the date of purchase to get it.

"So if I were to buy a surface directly from Microsoft through Amazon I could still get it, or is it Microsoft's site and store only."

You are not really buying direct from Microsoft via Amazon. However, Amazon offers its own warranty service (via a company called Warrantech) during checkout. It covers for 4-years at $177.99 for a Surface.

So if you buy the warranty at the 45 days after you purchase, do you get 2 years and 45 days of coverage? Or still 2 years after purchasing your product?

2 years from date of purchase.

If you have a microsoft store local too you they have a SKU for "surface percased at other retailers" so you can get the coverage for the same price. you just have to bring in the surface so that they can check the Serial number and show proof of perchase.

Very good to know, thanks

According to the online store and the store in Austin, TX, they will not add it unless you bought I direct. Hopefully they just haven't been notified of what you found. ​

yeah, so microsoft store online and physical locations do butt heads sometimes but trust me if you get a surface or xbox from another retailer you can get it covered at a microsoft store within 45 days of perchase.

Thank you everyone, I'm glad I got the info I was looking for

I purchased my Surface Pro 3 at Best Buy, registered it online, and bought Microsoft complete for it that day.

Totally agree! Microsoft Complete is /the/ single best warranty out there if you live near a Microsoft Store.

I'm waiting for stock of the Band at either of the two MS stores near me. Good to know about this warranty.

Definitely! I don't know about other Microsoft Stores, but the one at Pentagon City Mall in Arlington, VA has the BEST customer service! I've not once walked out of there without being happy how out great the service is. Not once. Ever.

Bought it for my XBox One. #MustHave

I got it with the Band, because I was afraid the clasp would break or the screen would get scratched up. (When I got it at the Microsoft Store, they never mentioned a "free screen protector" -- did I get cheated?)

Depends. Call the store- I know that our store ran out of screen protectors. When they got more in, they had a box with customer's names and their screen protectors. You may have something waiting for you.

Yeah u got cheated. When I bought mine the first day the guy didn't mention the free screen protector or the 5 dollar Starbucks gift card. I left the store remembered seeing the sign went back and he said that he forgot and he gave me both items.

He wasn't cheated. The offer clearly states while supplies last. So, if they ran out of the screen protectors or starbuck gift cards, he wouldn't be entitled to one. He should still call the store and ask about it.

Precision of language. No one is out to "cheat" you. The free screen protector was included with some if not all bands shipped from the online store, together with the $5 Starbucks gift card. This was indicated in the checkout process as freebies. There may have been a different bundle or no bundle for in-store purchases. Microsoft isn't "cheating" anyone, complimentary bundles are at its discretion.

Regarding these screen protectors. It seems MS knew the screw was susceptible to scratches. Couldn't they fix that shit during manufacturing?

My store hadn't received the screen protectors yet. I left the country for a week and now have a very scratched Band. I'm tempted to have an accident to get one I can replace and slap a screen protector on ASAP!

One would point out that this article is only useful for Us readers as the packs aren't available outside the US and in Europe Microsoft is legally obligated to almost all the warranties in this pack and Microsoft does not offer the remaining ones as an alternate pack (which they should). Posted via the Windows Central App for Android

It is available in Canada.

Canada also has some Microsoft Stores, despite the article suggesting they're U.S. only.

I'll rephrase it: "outside North America". Canada has Microsoft Stores and you'll forgive me but I always forget Canada.

Not sure why but you cant on preordering hardware. For some reason every iteration of xb1 from elite to now they never offered it during presale. & if all they'll do is swap it with a refirb from their contractor(which also had contract with rim) I'd prefer they keep their 1 month vouchers & send it to their repair facility in the states

This almost sounds just like the "Geek Squad Protection Plan" from Best Buy. Good seeing Microsoft get on this too.

Except that Best Buy/Geek Squad is notorious for pre-Geeking merchandise, so that you have to pay for their overpriced antivirus software, and service under the plan has been historically sketchy. Always ask for non-Geeked, read plan details, and choose the plan, antivirus, etc. you think will work best for you.

Lol are you serious? You do know they offer other anti-viruses like Webroot, Trend, Kaspersky at a discounted rate with the computer you purchase. The T&C are always there if you ask.

Your confusing their in-store setup with their performance service plans both are separately sold. Their techbench edition of the AV is actually cheaper than the retail edition (co-oped @ at one of their futureshop's in the repair area where this is done)

My laptop hard disk just died... Wish I had known about this earlier. :(

Bought a red Lumia 920 from AT&T on day one and paid for their third party insurance, which cost me about $120 a year. When my screen cracked, the insurance company charged me a $125 deductible and sent me two buggy refurbished phones in black (they claimed they had the right to send whatever color they chose to) before sending me a new 920 in black. All of this took about two weeks. Bought my Lumia 1520 on day one from the Microsoft Store. Spent $99 for a year's worth of insurance. When my screen cracked, I went straight to the Microsoft Store and paid a $50 deductible. They asked me what color I wanted my replacement in, grabbed a brand new phone out the back, and I was done in about 30 minutes. There's no contest here. Get the insurance. The replacement process is so quick that I don't ever freak out when something happens to my Microsoft-based tech, and this is coming from someone who has dropped three phones in the past two years.

Nice, glad to hear you had a good experience. I love the physical MS Stores, amazing service and support.

I love the physical stores also. I just wish one were closer than 400 miles from me. ;)

These services should be made available trough their Best Buy and Future Shop locations if you ask me.

Yeah, same thing happened with my Xbox one. I got it from the physical MSFT store with the warranty. Woke up one morning & it wasn't coming on. I took it to the store expecting they would have to keep the device a few days to fix it but nope, they pulled out a brand new one out the box & gave me. (no payments were needed) I felt so good so I bought something (small) from the store for myself :)

You always get the short end of the stick if you buy your phone at the carrier and get their insurance, which is really a third-party product with a deductible that is, at times, more than the cost of just buying whatever new model is available.

You don't need a warranty for the replacement. If you just buy the phone at a Microsoft store, they will replace it with a $50 charge in the next two years. If you bought it somewhere else, they will replace it for $100, anytime. I bought my 1020 from att and broke the screen. Microsoft store gave me a brand new phone for $100, no questions asked. And now, since I bought the replacement in the store, my next replacement for the next two years will be for $50.

Can you explain this more? I bought my 1520 in a Microsoft store with a plan for AT&T, but don't believe I got any warranty or anything. Now I'm in China and dropped my phone and cracked it. I'd love to get it replaced for $50, but I don't think I have the receipt or anything (and also I'm now in China, bought the phone in Chicago...)

a surface (purchased anywhere else) can get Complete coverage in the USA but requires brining it into a local microsoft store to make sure it's not damaged.

I have Microsoft Complete on my X1 and SP2.

Good article, good read. Thank you :)

I already have Microsoft complete for my Surface Pro 3 but not on my windows phone though.

Don't need it for the phone. A replacement is $50 if you bought it in the Microsoft store or $100 if you bought it somewhere else.

The Microsoft Complete is perfect, I bought it for my Surface RT when it came out, but the last week it gave me some screen problems, I went to the Microsoft Store in Fashion Valley and, in less than 5 minutes, the employee replaced it! #Thanks

FYI, you can also add Complete to any Microsoft hardware device originally purchased from a third-party retailer, if you go into the store, within 45 days from purchase. Same pricing applies.

This program saved me big time. I bought it with my pro 1 and my kids 6 months ago broke it and cracked the screen and I took it in and was able to upgrade to a pro 3 and just had to rebut the program for the pro 3. because of how well I was treated I will only buy from Microsoft when its phones and comouters

You went into a physical store for the exchange? (I think that's what you are saying but I just want to make sure).

My new Microsoft Band clasp broke yesterday so I called Microsoft this morning. The first question they asked me is if I purchased the Microsoft Complete for the Band which I did. From there they were happy to assist me and told me I can either go to a Microsoft Store for an immediate exchange or they could process an exchange for me. I am sure glad I purchased the Microsoft Complete or who knows what I would have had to go through to get a replacement.

What is the deductible for band? Can someone please share.

If you're asking what the cost of Microsoft Complete is for the Band it's $19. There no deductible for getting a replacement Band under the Microsoft Complete program if that is what you are asking.

I bought it for my band for $19 for 13 months coverage. But I understood that there was a $20 deductible if anything happened. You probably had no deductible because your clasp was obviously a manufature defect.

Thanks! I was asking about the deductible which as Larry pointed is 20$. Still ok in my opinion.

Sorry guys....I am/was not aware of any deductible. I replaced my Microsoft Band this morning at the Microsoft Store and there was no deductible...it cost me nothing with my Microsoft Complete.

At least in Sweden we're guaranteed a 3-year warranty if there are any defects/malfunctions. And my home insurance cover any accidental damage to my items. Ofc I would have to pay a small amount (70-150€) for a new one, but the rest is covered. :)

I thought there wasn't a deductible on Microsoft Complete for my Surface 2. Is there?

Probably buying a new Surface 2 from Best Buy on black Friday and I'm considering buying the MS Complete coverage. But I currently do not live near a Microsoft store. I'll be near one over Christmas so I can bring the Surface in for validation and purchase the coverage, but is it worth it since I won't have access to a local MS store after that?

Who underwrites this, MS directly or a third party?

I don't know, but I would guess MS self insures this plan.

Looking under guarantee it mentions Wesco Insurance Company

Sounds like a great deal, I've never even heard of it.

We purchased 8 SP3s for our office. Two were purchased in July, the other 6 about 30 days ago. I dropped my SP3 on carpet 2 days ago and broke the screen and was looking at options for repairing. So far I am coming up with nothing and mine is one of the older ones. I have already recommended that we purchase the additional Complete for the 6 that still qualify as my SP3 wasn't as durable as I thought. My RT is more of a tank so I don't worry about breaking it. The only way my SP3 may still be useable is to put it in a docking station and hook it to an external monitor as the screen is non responsive at this point.

You can still have Microsoft replace it for you. Unfortunately they will have to inspect after you ship it in and the price will be roughly 360$. Mine was in pretty bad shape but they still replaced it, thank god.

Protections vary from country to country and some do not allow limitations on warranties. You will find this in the fine print for most anything you purchase. This can also vary state to state. There is a thought held by many financial advisors that you should never buy extended warranties. This is partially because of protections you already likely have and the normal limited warranty. Also, statistically very few people ever use the warranty. They usually advise you to simply put aside either the price of the warranty or a reasonable amount for repair or replacement. As for MS, i have had only one experience, very positive.i purchased a Zune at WalMart while in the States. It died about 2 months after purchase. I called and they gave me great service. This is not intended to sway anyone from purchasing this package.

Maybe it was just a bad choice for screenshots to show the pricing differences between products, but the AMD A4-Micro-6400T based HP Stream 14 laptop is by now means a "high-end laptop" =P

I bought Microsoft complete for both my wife and my Surface 2's, partly because the in-store rep sold it as a potential way to upgrade to the next Surface device. He said if I brought my broken device in for a replacement, I would have the option to pay the difference to a higher Surface device (for example, the LTE version, or even a Surface Pro model). I thought that sounded fantastic, and told all of my friends to buy Microsoft Complete. Recently though, I have heard stories of Surface owners trying to redeem this and getting pushback, or having to get exact device replacements. Don't get me wrong, the insurance is probably good, but I am pretty disappointed that the stores would use the promise of device upgrades as a selling point to sell more insurances, then push back on the customer for trying to redeem it. I really hope the Microsoft Store takes a new stance of being more pro-customer. Get the tablets into our hands!

I love their Complete package. No refurbished BS, no "this isn't covered". That's how I upgraded to my 1520 from 920. Broke 920 on purpose, came in, upgraded to 1520 for free after $100 deductible.

Unless it's changed, your #2 is incorrect. I was left rather pissed off with the Complete coverage for the Surface. I understood it to be like you described similar to phone insurance and bought it at the Microsoft Store with my Surface RT on launch day. I then sometime later but still in the allotted time dropped my Surface RT on the way out of work one night onto the sidewalk creating a spiderweb crack in the corner of the screen. When I sent it to get replaced under the Complete protection I was told they only would replace defective hardware components and that they could'nt replace my screen and sent the damaged unit back to me. WTF.

Well this is nice to know thanks! I am planning to buy a new Surface 2 at BB during their Black Friday sale and debating to get the MS coverage or BB Geek Squad protection depending on the price of it after the sale. I want accidental damage protection either way for my new Surface!!

I bought it for the Xbox one, last year, my MS Bands... But never for my 3 surface or two dell venue 8/11 tablets... Like Seth as an IT professional, I rarely need support... But the Xbox was scary even as my almost launch One died within two weeks... Did not use the warranty then, but MS gave me a free game :).
As we get more devices that have no serviceable parts, I am more into buying the warranty... If and if/when I do buy a surface pro 3 (still debating after all this time), I probably would get the warranty. Naturally, i dont break electronicsz oe computers as they get used but stay mint... I see other pwiple devices ans it looks like they were on a battlefield... They just dont csre at all... :(No brainer for the band... Just today, I was putting on my contacts and got it a little wet. This is a wearable and I am active... I still baby it some, but for the most part I use it worry free. I usually avoid warranties with high deductibles or monthly charges where in the end you get a returned product. Microsoft has a good service here... Even their basic warrant is great... One of my touch keyboards was falling apart from little to normal usage and it was replaced promptly.

Bought into it when I picked up my Lumia 830. Within the first week one of my lovely (lovely drenched heavily in sarcasm) coworkers knocked it from the desk onto a tiled floor. A couple of tiny potholes along the left side but nothing major enough yet to use one of the replacements on. It is sad to see that beautiful silver finish marred by what looks like rat bites.

Seth, I think you are incorrect about the replacement of the Microsoft Band if you scratch the screen. The details for Complete for Microsoft Band say, "Accidents happen, and that's okay. With Complete, you get a full 13 months of accidental damage protection—covers water damage, torn band, and broken clasp." http://www.microsoftstore.com/store/msusa/en_US/pdp/Complete-Extended-Service-Plan-for-Microsoft-Band/productID.308323500

Well, you could always, ahem, drop it and it could have an 'accident' ;)

Are you serious, Daniel ... ? Easily one reason why insurances are more expensive than they should be. Not funny, sorry.

Lighten up, dude. It was clearly an attempt at light-hearted humor.

So I take it that the 2 year Microsoft Complete coverage would be much better than a Best Buy 1 year $89.99 Geek Squad Protection Plan for a Surface 2? I don't live near a MS store but would much rather buy the Microsoft Complete coverage and not have to deal with the stupidity at Best Buy. I could always drive 2 hours to my nearest MS store if I had an issue.

I want to point out that many credit cards offer protection as well. A key on my typecover broke. The MS couldn't replace it since I damaged it accidentily but my Amex credited the value of the keyboard to my card.

I have an AMEX and was considering this, but not sure yet if they would cover accidental breakage like the screen or something on a Surface. I need to check with them. Planning on using my AMEX for the purchase since I will get an addtional $25 statement credit for spending $250 or more at Best Buy.

My son spilt water on his 3 week old Mac Air book this year. His Apple Care warranty did not cover it. My discover card says they will cover up to $500 for 90 days after purchase. I filed a claim and the reimbursed me the total $750 Apple charged to fix it.

This is a money printing machinery for Microsoft just like any additional consumer warranty. The risk and the expenses the insurance is going to spend on covered damages is way lower than what they earn by it. Would anybody be spending 15% of an automobile's price on a one-year warranty extension plus access to a knowledge base that the internet delivers for free?? Come on... It's much too expensive, this is ridiculous.

Not if you live near a Microsoft Store. Their service is worth it, especially for the accident protection. Being mobile with a $2k device is a risk, no matter how you cut it. Also, if you can't swing the insurance, you likely shouldn't be buying the device.

Sorry, but no. A device worth 1000 $ is not worth 150 $ for one year warranty and premium service. Add a zero's and ask yourself if you'd be willing to pay that price. It's a rip-off only possible for goods in this price range. I'd rather take the risk for the second year by myself. Talk to someone from the insurance sector, ultimately these kind of services only serve the issuing insurance company.

Sure, it's profitable to sell insurance, in part because they create a larger risk pool, which saves money, and skim some off of the top. However, that doesn't mean that insurance is a bad idea for consumers. Being part of that larger risk pool reduces the impact of something going wrong. You're right that or the SP3, Complete offers only one extra year of warranty, but it does offer two years of accident protection. My model costs $1,300. The cost of Complete and one replacement is $200. The cost of a replacement SP3 without Complete is $1,400. So, the question is, am I willing to spend $100/yr to protect against a $1,400 hit IF something goes wrong? Given how new the SP3 is, how different it is in physical construction from my old ThinkPads, and how I destroyed a Lumia 1520 by dropping it in just the wrong way, yes, it is. Will I feel ripped off if I don't break my Surface in two years? Unlikley, but I know that the bad feeling of not having when something goes wrong would be worse than the bad feel of having it and not using it.

I didn't mean to say that an insurance is a bad idea. For serious risks, especially health related, me damaging so else's property, anything elemental, adequate insurance is vital. Consumer insurances are optional, if you opt for them, fine! All I'm saying is the price is excessive, esp. given the constraints that seem to be implied. There were a couple of comments indicating that. But anybody who feels more comfortable with this warranty should go for it.

Surface Pro 3 essentials bundle is still available http://www.microsoftstore.com/store/msuk/en_GB/pdp/Surface-Pro-3-Essentials-Bundle/productID.308142300?icid=home_spotlight_3_p789_sp3essentials_12112014

Thanks for the info. Great article!

I totally get the support for computers/ surface, and even phones...are there any classes or training for the Xbox One? I am fixing to buy it and want to know if there are any insider tips & tricks they could teach me to get the most out of it? Please advise.

Yea but lets says u buy a brand new surface and the surface has hardware problems. They won't replace it with a new one but a use one or refurbished. A friend of my bought a surface and had some issues the surface. His surface had no scratches o cosmetic wear. Microsoft replace surface with cosmetic wear and scratches ummmm not a good deal

Microsoft Complete is amazing compared to what BestBuy charges, especially if you want Accidental Coverage.

Wow, what kind of referral bonus do you guys get for plugging the extended warranties? Every day it just seems like WCentral is more and more of a WShill than an independent party that presents the news.

I'm actually glad they covered this topic in detail today since just this week I started doing some research and comparisons about protection coverage on my upcoming Surface 2 purchase. Thanks for the info Daniel!!

I couldn't disagree more. The Complete Care warranty is going to come in very handy for some people, one of which is me. Most people may not even give it a second thought but when you're looking at getting a phone for free during a Black Friday sale do you really want to have to buy a lesser replacement phone or pay full price for a new one if that free phone breaks or is damaged? This warranty is also *much* cheaper than the cell providers' insurance programs which can be $10-$15/mo *plus* a higher deductible.

I was able to order complete online after a couple weeks. I did not need to go to the physical store. I dropped my i5 256 SP3 down a flight of stairs at my friends apartment complex. (total bonehead move). Big dent and non working touch screen. They replaced it no issues and actually sent me back my first pen and power cord. So now I have two

My rule of thumb is that is should cost 10% of what you are covering. You should also factor in the deductable.

I bought Lumia 2520 and keyboard cover totaling $400. Is it worth getting the Complete coverage for $99? It would be 25% of the price, and probably not even cover the keyboard?

II can't say it would be worth it for cheaper purchases but the Surface Pro 3 definitely needs it. I have already had to use the coverage twice. Once because it was damaged just in shipping. The box didn't dent but over time I spotted the tiniest dent that causes a popped out yellowing of the screen. I've also shatter one from a drop in a padded tablet bag oat 2.5 feet. As thin as the Pro 3 is, it is just not as durable as the 1 and 2. My pro 1 was a tank but not as nice looking. Just gently flex the Pro 3 and you will see how the chassis is weaker. Even Microsoft employee have admitted the Pro 3 is more fragile. One told me they had an exchange for one that shattered in large padded backpack and the number of ADP replacements is much higher.

Think the pricing structure still needs tweaking.... Buy a Dell VP8 for $269 from the MS Store and MS Complete is $99. I agree the insurance is a smart buy... but I can get the tablet and insurance much cheaper on Amazon or Dell.com.... becuase of the difference in the insurance.

I'm pretty opposed in general to service plans. Although it looks like this is a pretty good service plan as far as those go, I strongly recommend a DIY approach. Set aside a certain amount each month for emergency repairs or replacements only and you'll have your own disaster fund. If you don't have any issues with your device, that money is yours to do something else with. This can apply to anything you would be offered a warranty for.

Bought it for 100 on my Lumia 920 on launch day. They replaced phone free once due to text messaging errors that were claimed to be manufacturer defect. 6 months later, I broke the screen, replaced for $50 with a new 920. Six months later, I broke the screen again. Store didn't carry 920 anymore, was offered full msrp of 920 @ time of purchase towards 1020, so upgrading cost me 100 including deductible. No change to plan. 1020 screen broke, was allowed to renew complete for 100, given free replacement phone. Best plan I've ever used. Had verizon/asurion TEC before. Went through 11 "certified like new" warranty replacement phones in last 18 months, each non-functional in their own way. This warranty, and 1020 camera, are only things keeping me from jumping ship to a Moto X2. Damn 1030 better get here soon, can't take Resuming... much longer.

How can you break screens that fast? Is that something you enjoy doing? :D:D:D
I worked for MS Support and I can assure their quality level is top of the range. Many people that worked with me had been working for other brands like Samsung, HP, Apple, Dell, and they all were impressed on how much better MS was to their customers.
I had devices from lots of brands, I needed to use the warranty for an HP camera a few years back, it was a pain in the arse the get the issue sorted, but eventually all came to place.
Another time I had a major issue with an Acer Laptop only a few months old, the issue was excessive overheating due to bad design, the issue was documented everywhere on internet, lots of people complaining, I contacted the Support several times, I even tried the support from other countries, they were very rude most of the times I contacted them, the issue never got sorted, so I ended up scrapping the laptop and I never bought Acer again and never will.
MS has probably the best Support from all, that is why I use their products and will keep using them.

Sad thing is acer is one of the few that wont allow 3rd party to do warranty work while all the others do

I've had to use it two times already because I don't believe in cases for phones (I know im crazy). Two HTC 8xs got swapped in for a 925 and 1020 for 50 bucks after a year and a half. Well worth it if you ask me. The 925 also cracked but im waiting to use it when a better phone comes out. I also purchased a 1520.3 and put it on it as well.

I assume you won't see this a year later but unless you are NOT in the US, how could you get Complete which includes doubling the regular warranty for a phone that has no warranty at all in the US? There are many reports of 1520,3 owners having warranty claims denied because it was a foreign market phone. I know because I bought a brand new 1520.3 (after your post) and it failed in a few weeks. I had to have it replaced by the retail store (B&H) because Microsoft USA would not honor the warranty. Were you told you still didn't have any warranty much less an extended one? Or did they say nothing about the warranty leaving you thinking you had one? I have a pre-order in for a 950XL with B&H so am interested in finding out if it's really true you can get Microsoft Complete for a phone that has no US factory warranty. Thanks to anyone who can post they have had success USING Microsoft Complete for warranty or damage repair/replacement of a foreign market phone.

I have had to use the service when I had a Samsung Series 7 Slate. They could not repair the slate and that same day replaced it with a Surface 2 and I ended up getting all the assessories and the new Complete and did not pull out any cash or Credit. Best warranty I have ever used. no hassle at all.

I like I like! This sounds good. Why not the extended warranty. Its also a good idea to purchace microsoft complete when gifting a windows device to someone who may not be tech savy

You can also purchase it online through the MS Service Center. I did this for my Xbox One after talking to their support when I originally bought my Xbox One. http://support.xbox.com/en-US/xbox-one/warranties-and-repair/complete -> https://myservice.xbox.com/pages/managedevice.aspx

Hey everyone. I actually work for a Microsoft Store. You can indeed buy Microsoft Complete for your products at our locations, even if they weren't purchased through us. As of right now, we still have specifications in our POS system for products purchased elsewhere. No idea if this is going to change (I doubt it), but for the time being it's all good.

Seems like it has changed(at least in Canada) though you still cant get it on preorders

It should be added to the price by default. In general all investments should have this kind of protection. The true price always includes accidental damages in my household.

It's nice to see your covering this now the fact that xb1 esp's have gone 45 day opt in(like retail extended warranty) was misleading especially since the site didnt work leading me to giveup & comeback 6 months too late because it didnt say anything in the pamphlet that came with the xb1. Guess I may wait till a hw rev. with a bigger drive to trade twords

If you buy the item in an authorized retailer you have up to 45 days to purchase Microsoft complete, if for some reason your warranty is off you could submit a proof of purchase.

I don't get it, why not cover scratches? You are basically telling me to break my device for fun? Might as well you tube it to document how durable it can be.

As someone who purchased this service for my surface pro, i can say it was well worth the money. At one point I got upgraded to a SP2. Good stuff.

One of the corners of my SP2 has met an untimely introduction to a tile floor - is there ever a timely intro to a tile floor for a tablet? Thankfully I have the Complete Care and when I get a chance will be bringing it to the local MS Store for replacement...will inquire about paying the difference to a SP3 and see if they will let me do that...then again, if they don't have any SP2s in stock, they have to replace it with a like model of the newer gen :) <-- and *there's* your main benefit to Complete Care :-D

I'll stick with this: "As an IT professional, I will probably never use most of the perks that come with Microsoft Complete. I do not need the training and can provide 99% of the support that I would need for myself." Waste of money to me.

Is this an advert? It reads like one.
How is this different from a regular extended warranty?

Read the article and you will understand the difference.

It is odd sometimes when compairing Apple to Microsoft. PC buyers seem less concerned about buying warranty, but Apple has sold alot Apple Care of the years. A person buying new PC might not get the warranty, but if they own a Iphone or Ipad might have Apple Care on those devices. I know they are different devices, but it says alot about how PC's are valued. I also think it is matters on what is paid for a device, a $200 or $300 PC is easier to replace than a $1000 Surface Pro 3. It like my decision to replace my laptop with either a 2 in 1 or Windows Tablet or Surface Pro 2/3 or Ipad Air 2. I dont need a PC anymore, so I am looking at touch screen tablets for my needs. I still may buy a 2 in 1 and later buy a tablet. But this holiday season looks great for Windows devices. Tablets at $100, tablets w/ keyboards under 3 or 400, deals on Surfaces, and 2 in 1 under 400, and touch screens laptops under 500. So far this holiday shopping season they have made the decision harder, but I glad to see it. And so far it looks better out there for Microsoft this year than last year, because of availabilty of choices and prices. I will buy a warranty for my new device. Beause of the type of device I am looking at, "touch screen" says it all. After owning cellphones and a ereader, I believe these are the devices that need a warranty because of how they are handled and ease of damage (I have fumble figures). Look at it like a investment. If you do, you will realize a warranty is a necessity. Posted via the Windows Phone Central App for Android

Sure it is cheaper than say Asurion for a phone, but does it cover a lost device? Asurion does...

The last time i purchased a phone from Microsoft, a Lumia 950XL, they told me that they did NOT have any protection plans for this phone.

Does Microsoft offer MSFT Complete in the Canadian stores? If so, what's the pricing difference?

Yes, I am in Canada and I have bought it for every Surface I have ever purchased (and have made use of it on several occasions!). In terms of cost, for my most recent purchase, which was a Surface Pro (2017), it was $119.20 + tax.

i bought the service for my Microsoft Band 2. less than 2 years later, my band 2's bracelet broke and brought it in for an exchange. They were already discontinued and didnt have any to replace, so guess what this Service did for me? Gave me back my $200+ money back. It's worth it.

I've always bought Complete for my Surfaces purchased at the physical stores and even for a Lenovo AIO desktop PC I bought from the online store. I used the replacement once for a SP3 that I damaged. No hassles, no questions. My SP4 was replaced without hassle after it still failed to work properly even after the sleep issue firmware fix. And the Lenovo? There is no way I want ship this monster to some far off Lenovo service center and their website is generally unhelpful. I've hauled it to my local Microsoft Store twice for annoying Skylake related issues and both times the tech resolved the problems for me. And the training? It can be a family member who uses that so my wife was happy to take two sessions learning more about Windows 10 and Office 365 than she had learned from me. Complete is worth the expense.

The MS Complete is not a good value unless MS add 2 years to standard warranty - total 3 years... BTW - MS Complete is a one year program not two years...

No it is a 2 year program. In year 1 it only augments the standard warranty with all the additonal stuff. In year 2 it also covers the bits normally included with the standard warranty.

Funny to see all the variances across countries. In Belgium - Europe all manufactureres are obliged to provide at least 2 years of warranty for PC's, smartphones etc.

My current pc broke down after 2 yerar, so would I be able to get a 4 year warranty with Microsoft

I've had nothing but great experiences at the ms store with the complete warranty on my bands, lumias, and a non Microsoft laptop

At least in Denmark this service is available in 2018. But only with select models (some Surface models, like the LTE-edition does not offer it) But I agree, if you can get it, I would highly recommend it for the accidental damage protection price alone :) Because similar services cost thrice as much! (Again, at least in Denmark)
Windows Central Newsletter
Thank you for signing up to Windows Central. You will receive a verification email shortly.
There was a problem. Please refresh the page and try again.