Windows Phone Summary of the Week: August 8-14, 2011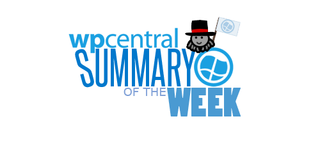 Another Sunday, another weekly summary. Have you all spent as much time as possible enjoying the sunshine? We hope so! We've been briefed with our weekly Mobile Nations update, not to mention another WPCentral podcast! Head on past the break for the juicy Windows Phone breakdown.
Let's kick off with Microsoft's Charlie Kindel, General Manager of the Windows Phone Developer Ecosystem, is leaving the software giant to pursue other adventures. Being at the helm of many successful ventures within the company, Kindel will be sorely missed. Has China been building a second great wall, but this time blocking the Windows Phone Marketplace?
Remember Brandon Watson's pledge to donate $1,000 to charity of choice should CNET's Molly Wood not enjoy the WP7 experience? Well, she has posted her first impressions in a quick video - mostly positive with the repeated "lack of apps" posing a problem. A student developer is one of 50 winners in a Microsoft supported competition and we were wandering what device would be the prize. Turns out, the HTC Mazza is heading to lucky winners.
ZDnet writer Matthew Miller has given his daughter a Windows Phone "Mango" Samsung Focus to get her opinion from a teenage perspective. Let's be honest - no one is as socially integrated as teens of today. Making you feel old? Good stuff. The September 1st rumour that our Seth Brodeur reported on later turned out to be false, with Joe Belfiore drowning all hopes over Twitter, or is this another marketing misdirection?
We've received word that Microsoft employees who use WP7 handsets can have their device(s) updated to "Mango" by taking it to the Device Lab and queue up. Pretty cool as opposed to have the update given out like the developer preview etc. The upcoming update has also been leaked and appears to work regardless of carrier and handset make, so if you simply can't wait much longer then flashing is your friend. Our George Ponder looks at the accusations Google has against Microsoft with the software giant releasing highly confidential code... on an open source platform.
Indie game IonBall is receiving a sequel with Xbox Live treatment and will be available for download soon. This week we've had Fruit Ninja chop its way onto the Xbox 360, with Kinect integration! Rubik's Cube is being given away for nothing at all by Samsung, available in the Samsung Zune for Focus and Omnia 7 owners. For all you Wheel of Fortune fans out there you can now become a beta tester for Wheel of Wealth by Shantek Online Solutions.
Unfortunately only being available in the U.S. for the time being (which is causing up an international stir), it's still awesome to have Minesweeper and Sudoku available to some on the Marketplace.
Onto software and we have a cool hack, posted at NanaPho, that allows the user to add languages before updating to "Mango" - including Japanese. Traffic and Travel UK has been updated improving functionality in an already priceless app for anyone who's looking to travel to and/or around the UK. ESPN Goals, an app about football (soccer) goals, is coming soon for Windows Phone (as well as other platforms) for nothing at all.
Skype's Vice President and General Manager of Products, Neil Stevens, has provided us all with a glimpse of the future of Skype, especially with WP7. A HD7 running an early build of "Tango" has been sighted for sale on Facebook. Microsoft's Channel 9 has posted a video that runs us all through the push notification and live tile support coming in the next update. As a bonus, they interview Thomas Fennel, who oversees all this technically beautiful goodness.
A good number of updates have rolled out for some popular apps. Those included are: 4th & Mayor, ESPN Score Center, PhotoFunia & USA Today. The official YouTube app has disappeared from the Marketplace in a number of countries excluding the U.S, probably linked to the tantrum Google is throwing against Microsoft. There seems to be a small gambit with MMS in "Mango", we;ve received word that by default the conversations use MMS format over SMS. We recommend turning this off in the settings for users who have a limited amount of MMS available.
We've seen the Nokia "Sea Ray" out for testing and is showing on speed tests, the company has also stated that Windows Phone will be the main focus in North America. Motorola have had a change of heart and are now open to Microsoft's OS. We see a Samsung Omnia 7 running Mango RTM, but the image captured by a tipster leaves much to be debated about (in terms of fakeness). Brandon Watson has been driving the community bonkers with his tweets about a mysterious device sporting an incredible screen.
HTC is pulling out the big guns in terms of music and multimedia with making a deal to use Beats Electronics. We have a look at the Samsung GT-i8350, which could well be the Omnia W. Compal, Nokia's supplier, is reported to be looking to ship 2 million devices Q4 this year--starting September.
Microsoft is now all about fun. Gone are the days of spreadsheets, corporate presentations and word documents. Microsoft executives show that they can have fun in a video. Gelaskins are a removable cover for protecting and customising your Windows Phones, which are available for a number of handsets. Developers, not much in the news for you guys apart from some help in creating your own augmented reality apps.
Highlights
Great Firewall of China blocking Marketplace?
Cnet's Molly Wood takes WP7 for a spin
Student developer wins HTC Mazaa from Microsoft
From a teen's perspective: Windows Phone Mango
Official Mango 7720 release leaked on XDA
Gaming
Wanted: Beta testers for new game 'Wheel of Wealth'
Minesweeper and Sudoku are now available for free on Xbox Live
Software
Add Japanese (and other) language packs to Mango Beta
ESPN Goals app coming to WP7
HD7 with early build of Windows Phone "Tango" for sale on Facebook
App updates: 4th & Mayor, ESPN Score Center, PhotoFunia & USA Today
Official YouTube app has gone missing in some Markets
Group Messaging in Mango: the MMS gambit
Microsoft invested millions in GPS-social network Waze?
Hardware
Motorola now "completely open" to Windows Phone but with a catch
Brandon Watson has a mystery Windows Phone with an "amazing" screen
HTC and Beats Electronics make it official
HTC Mazaa reveals faster GPU and more
Fun
Developers
Learn how to build your own Augmented Reality apps in Mango
Get the Windows Central Newsletter
All the latest news, reviews, and guides for Windows and Xbox diehards.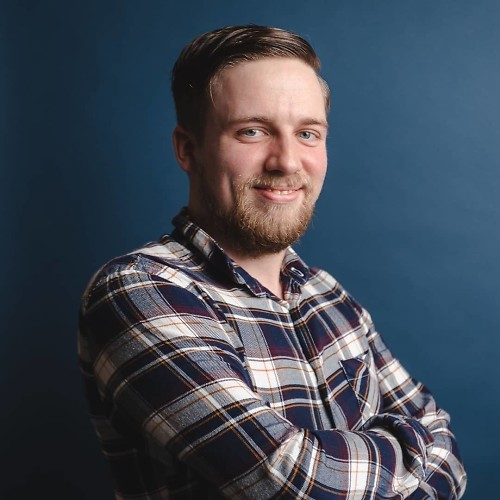 Rich Edmonds was formerly a Senior Editor of PC hardware at Windows Central, covering everything related to PC components and NAS. He's been involved in technology for more than a decade and knows a thing or two about the magic inside a PC chassis. You can follow him on Twitter at @RichEdmonds.