WMExperts Podcast Episode 68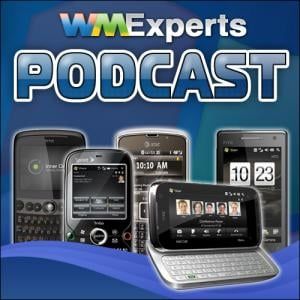 Malatesta and Phil blaze through a bunch of hardware and software news and tackle some excellent reader questions, including one about our very own Motorcycle Man of Mystery. Join us!
Hardware news
Software news
Microsoft news
Carrier news
Summer giveaway
Community
Thanks to Bryan, Mark and Douglas for the e-mails, and Robert for the voicemail. (Here's the link to Robert's TouchFLO 3D weather question.) Drop us a line. E-mail podcast@wmexperts.com. Call us at (866) 904-5882 ext. 222. Hit us up on Twitter - @wmexperts, Deiter, Phil, Malatesta, George, Tim.
Credits
Thanks to the WMExperts Store for sponsoring the podcast. Thanks also to these great artists for the music and to CCMixter.org for offering a great database of Creative Commons music!
Windows Central Newsletter
Get the best of Windows Central in your inbox, every day!
No, no, no! Catching up on podcasts and heard the recomendation for weather modification (adding cities) that are not already on the Touch Pro 2. Don't go the route suggested! Check www.ppcgeeks.com and search for conflipper v4 (or highter). It'll add more cities from all over the world. Then tap on the time on the home screen after adding your city on the weather tab. Select the city you added as your home city. Then weather will display in your calandar, no problem. No registry mods. No calandar defect. It all plays nice. Good luck! Loving this device.