Microsoft renames Your Phone to Phone Link, partners with Honor for an expanded experience
Microsoft is renaming the Your Phone app to Phone Link with its latest redesign, while the Android app shifts from Your Phone Companion to Link to Windows.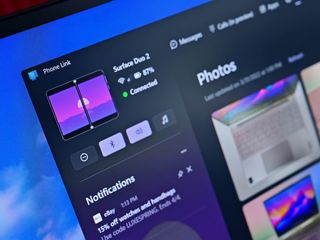 (Image credit: Daniel Rubino / Windows Central)
What you need to know
Your Phone on Windows is being renamed Phone Link.
On Android, Your Phone Companion changes to Link to Windows.
Microsoft cites the evolution of the app, noting it's "more than just bringing your phone into your PC but as a bridge between the two devices."
In addition to Surface Duo and Samsung partnerships, Honor Magic V, Magic 4 series, and Magic 3 series devices now support Phone Link with deeper integration.
It's been more than three years since Microsoft announced the Your Phone app for Windows. The app paired Android phones (and at the time, Apple iPhones with fewer features) to Windows PCs for essential functions like viewing photos, managing notifications, sending text messages, and making calls. Since then, the app has evolved with many new abilities, including smartphone settings, supporting multiple Android phones, and 'Apps,' which lets users run their phone's Android apps directly on the PC.
Now, Microsoft is further evolving the experience with some new names, announced today, which corresponds to the app's recent Windows 11 design refresh.
The PC app, Your Phone, is now called Phone Link. Correspondingly, the Android app goes from Your Phone Companion to Link to Windows.
As to the reason for the rechristening, Microsoft notes that "we see this experience as more than just bringing your phone into your PC but as a bridge between the two devices." Of course, one could also guess that Phone Link is straightforward in its name and function versus Your Phone, which was always odd: Having two apps, Phone Link and Link to Windows, is simpler. Microsoft also mentions how both apps will now use the same icon.
Ironically, there is no change here for those with Surface Duo or Samsung Galaxy phones. Microsoft always had two experiences on Android, with Link to Windows being reserved for devices with OS-level integration with the service (the app is built into Android and Settings with added functionality). All other Android phones were Your Phone Companion. Now, Microsoft uses the same name, Link to Windows, with all supported Android phones.
The Phone Link design is not changing any further, but Microsoft did mention its redesign for Windows 11, which is now being deployed. The refreshed app features "updated controls, color palette, and overall look and feel to deliver a native app experience on the new Windows 11 OS. New app design changes include rounded corners, fresh illustrations, and updated iconography."
New OOBE experience coming soon
Although today's announcement is mainly focused on renaming, Microsoft did reveal that a new feature is coming to Windows 11: Easier setup with Phone Link.
During the out-of-box experience (OOBE), where users configure Windows 11 for the first time, usually during a new PC setup, Microsoft will have a part where Phone Link configuration is offered. The method will be simple QR code scanning where a user's Android phone will fetch the Link to Windows app from the Google Play Store and link it to the PC with little user effort.
Honor joins the party
Until now, only Samsung and, later, Surface Duo devices supported deeper integration with Link to Windows. The most significant changes are the app being built into the OS with access to the notification shade's quick tools, configuration options in the OS Settings, and Apps support (instead of screen mirroring).
Samsung phones also recently got the ability to more easily launch frequently used apps via the Windows 11 System Tray.
Today, Microsoft is announcing that Honor phones, which are very popular in China, are also getting such integrations. The phones supported will be Magic V, Magic 4 series, and Magic 3 series devices, "with more to come." Presumably, those phones will get this deeper integration with future OS updates from Honor, which is required to bring those features forward to the user.
Phone Link / Link to Windows – What's next?
Although the world waits with bated breath for Google's Fast Pair for select Android phones (sarcasm detected), where does Microsoft take Phone Link next?
Microsoft hasn't talked much about any forthcoming features, which makes sense since it may be hitting a wall with how much it can do with Android and Windows. The app already makes calls, handles SMS, notifications, apps, photos, contacts, media controls, and a few system toggles.
What other features would you like to see come to Phone Link? While support for iPhone would be excellent, Apple won't play ball with Microsoft to allow deeper access to functionality, so that seems unlikely. Let us know where you think Microsoft can continue to improve its "bridge" between your phone and PC.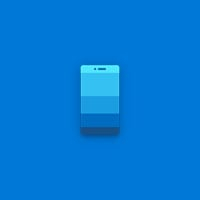 (opens in new tab)
Phone Link (PC) (opens in new tab)

Phone Link for PC syncs your photos, text messages, and notifications between your Android phone and your PC.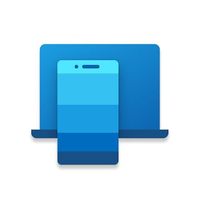 (opens in new tab)
Link to Windows (Android) (opens in new tab)

Link to Windows (Android) allows you to sync text messages, photos, and notifications from your Android phone to your Windows 10 and 11 PCs.
Daniel Rubino is the Editor-in-chief of Windows Central, head reviewer, podcast co-host, and analyst. He has been here covering Microsoft since 2007 when this site was called WMExperts (and later Windows Phone Central). His interests include Windows, Microsoft Surface, laptops, next-gen computing, and for some reason, watches. Before all this tech stuff, he worked on a Ph.D. in linguistics and ran the projectors at movie theaters, which has done absolutely nothing for his career.
Call a rose by any other name, will people still not use it? Seriously, I have had a top tier Samsung phone for years now and I have never had any luck with this app to the point I didn't even know it was still a thing. And I work in the tech industry. I can't imagine the "average consumer" pays this functionality any attention.

I use it every day and have had no issues. Not just on my PC, but on all the laptops and desktop PCs that I review (two just this week). The phones I use are various RealMe ones, TCL, Honor, Surface Duo 1/2, and Galaxy Z Flip (1 and 3), Note 20 Ultra. So, I would caution basing user experience on one situation. While not an outstanding score, the Android app maintains a 3.9 (out of 5) on Google Play from 612,000+ ratings, so it's not like it's being trashed by users either.

Hi Daniel, You've really had no issues? It's finally more stable under Windows 11 but under Windows 10 it would auto-close almost every day, for years, across multiple PCs. Have you heard of Matthew Moniz? A Tech YouTuber. He's reported how buggy Your Phone is too. It's also seriously limiting itself by still being "An App", it should be integrated into Windows. Also: 1. Photos is a nice Photo Viewer but you can't use it to download photos, it dramatically reduces their quality to 2MB and its intentional. Why?
2. The feature to transfer files between Phone and PC is terrible.
3. Android app support is awful, some small windowed app is supposed to be good? These are good though: 1. Notifications
2. Messages: No one still sends SMS in The UK though so I only used it for 2FA codes.
3. Calls: It's best feature or it would be.
4. PC to Samsung Galaxy Copy/Paste. I like this feature.

Photos is a nice Photo Viewer but you can't use it to download photos, it dramatically reduces their quality to 2MB and its intentional. Why?

I mean, it's bandwidth, obviously. It's trying to balance speed with ease of use. The photos we post on Windows Central, even ones taken with my Nikon Z60 mirrorless are < 400kb. Transfering many photos over Phone Link that are larger than 2MB will be a slow experience, something that the average user would be frustrated with.

"You've really had no issues?"

Since I mostly use new hardware with things like BT 5.2 and Wi-Fi 6/6E, yeah, no issues. It should be unsurprising that newer hardware works better with newer software.

You are wrong. Boatload of folks know about it and use it just like I do, and get this, I am using it on pixel 4XL and Pixel 4A(5G). I don't get the deep integration and other goodies that Samsung phones and the DUOs get, but, I get enough and nowadays are a lot easier to install. It is on every PC and Laptops that of our household. The idea where I can do phone responses without my phone while using my PC and or Lap in to me a very bug thing. I wish Google will give it a shot because I like my pixels.

I'm liking the new look for Windows 11. Not a fan of the name, though. Your Phone sounds better, IMO. Like Daniel, I pretty much use it everyday. It's gotten much better and more reliable. When it first launched, I used to have constant disconnects and messages not coming through. The worst thing that happens now is messages say "sending..." for like 10 or more seconds while others are nearly instant. There doesn't appear to be any rhyme or reason why that happens. Nonetheless, the message still goes through so it's only a minor issue. I also wish they would increase the size limit for sending MMS messages. It also seems like the texting app you use plays a role. I've been using Textra for years and I've never had much problem with it. However, a few months ago, I installed a different texting app (can't remember the name atm). I immediately noticed that only some messages were appearing in Your Phone. I was having problems responding in Your Phone as well. I switched back to Textra and the problem went away. Finally, I saw that Motorola moved up to #3 in the U.S. Maybe Microsoft should add them to the list (assuming they haven't already tried).

Adding Moto would be a good move. Also, weird how Moto is now #3 in the US lol.

YMMV of course, but I really like it. Works great with my Samsung phone. There have been some bumps along the way but the overall experience has been great. It's changed the way I use my phone, particularly at home (and WFH to be even more specific).

yes, it's definitely a YMMV. sometimes I've installed it perfectly with no problems. and other times it was a nightmare getting it to work. Like on one friend's Samsung, it was really easy. On another person's Samsung, I had to keep trying for awhile to finally get it to work. But the app keeps getting better. Like before, you could only pair the phone to one computer. But if you have a desktop and a laptop, you couldn't connect it to both. It was either/or which was frustrating. But now they added that functionality.

Sorry about your issues.
I use the Your Phone, er Phone Link daily on my S21 Ultra. Messages and notifications are top uses and I will often use the Ring app on the PC as well, but the best feature of the app is drag and drop of photos taken with the great S21 Ultra camera directly into Word docs I write. Setting up the app was a piece of cake. I leave it open on my Surface Pro screen while I work from my large monitor.

I've been using it for a long time and, while I used to have a fair number of issues with, it seems to have been rock solid for a while now.

I'd like to see them natively integrate RCS. The SMS feature has made great strides, but is still lacking. MMS performance in particular is underwhelming. RCS is the future of texting for Android, it'd be great if Microsoft would be part of that.

RCS and improved MMS would be nice. I think the MMS challenge is how it connects to the app and bandwidth limitations, so I'm not sure how they get around that, but it'd be welcomed.

Your Phone has supported Google Chat (RCS) for a while. I've used it too, don't think it's a Samsung exclusive. Surely no still uses MMS? It's slow, not cross-device compatible and often expensive. I disagree they should be adding other things than a technology even RCS has replaced.

MMS is still used in the US where SMS is still very popular.

i love RCS on my Surface Duo 2! we need to get Apple on board! hoping the European regulations will force the issue...

Well Apple still haven't followed The EU's single cable policy. They'll dig their feet in. Funny how it takes The EU to fix American tech problems.

Not to be snarky but I think that that's largely because Americans are so keen on freedom, even if that means cutting off their nose to spite their face, while Europeans are a bit more pragmatic.

If you still need to buy a Samsung to fully use it, I honestly don't care. Good that they're still putting efforts in this though, it's a good feature.

Agreed. It's disheartening that I need to purchase a $1500 phone to be able to use most of the features. It doesn't even seem like they're getting that much out of this Samsung partnership that I can't really imagine it's actually worth it.

I use it on Pixel 4XL and 4A(5G) while not to the features bountiful on Samsung, It still provide undeniable value for me when I am on my PC.

"It's disheartening that I need to purchase a $1500 phone to be able to use most of the features"

Sorry, but this is rubbish. "Most of the features"? This tells me you have never used Your Phone / Phone Link. There's effectively

one

feature: Apps (vs phone screen). That's it. I guess copy/paste is cool, but it's not a core feature of this app.

Never thought I'd see the day an American use the word rubbish :D. It's a great word.

My $750 Galaxy Note 10 (base model) has been getting all the features since 2020.

Where did you get that from? A $100 Samsung Galaxy should have full support.

"If you still need to buy a Samsung to fully use it,"

Define "fully use"? The only real difference is Apps (vs phone screen) and the quick access to those apps in the System Tray (which is pretty boring, tbh). Photos, SMS, volume, media, notifications, texting, phone calls ... all the

exact

same. While "Apps" is neat, I can't say I use it more than once every few weeks. Photos, SMS, and notifications are easily the majority of use and there's zero difference there. So, what is it that you think you're missing exactly?

The apps is the biggest one for now. Feel free to correct me if I'm wrong, but most, if not all of these features have been gated at some point. Wasn't there also a screen viewing portion of it at some point? It's just frustrating that over time, many of the advertised features have been gated to some extent. This isn't the first time I haven't been able to access features in the app due to not having one of the most expensive phones on the market.

"most, if not all of these features have been gated at some point."

Nope. Running a new RealMe GT 2 Pro here straight from China. I have Photos, SMS, notifications, media controls, contacts, calls, etc. It is missing phone screen and copy/paste, but the rest works (and a RealMe phone is going to be an odd exception here). The core features of Phone Link is just that: Photos, SMS, notifications, contacts, media controls, and calls. That's what the majority of people are going to do with this app and what makes it so useful. The app stuff is neat, but why would you not use Phone Link just because that feature was missing? That's weird. If Android apps are that important to you just use Android Subsystem for Windows and run them that way.

Daniel what he's saying is if that feature is there he want's to use if not he won't use the app at all to him it's just the princeable of it, i don't use that very often either it's neat like you said, but not of any importance to me.

I meant they've been gated in the past. Initial access to the app was limited to about a dozen phones for months. The same with some of the features that are now default. I don't even think screen sharing is an option anymore, at least I don't see it in my app. Yes, most of it is now out in the open, but since all of that happened, myself (and likely many others) have done most of my communications on apps and services that already have a desktop app. And while the photos integration might be good, I've already had one drive setup for a decade at this point so what good does it do me? I rarely use actual text messaging, and even most of my calls aren't on an actual phone anymore unless I'm not at a desk. I think there's a lot of people where this ship has sailed for them. Myself included. So the fact that they're still gate keeping a feature that I **might actually** use (I don't know because I've never been able to try it) behind the purchase of $1500 phone is frankly ridiculous.

Trust me the Apps feature is awful. It takes too long to load the app on your phone and it opens them in this stupidly small window. Looks like tech from the 90 tbh.

It's not that bad. Well OK, it used to be that bad (lots of forced closures) but it's better now.

This attitude seems rather self-defeating to me. Either it has features that are useful to you or it doesn't. The fact that someone else may get more features shouldn't really affect your decision. I don't have a Samsung phone but I use it because the features it provides me are useful to me. I'd like to be able to run apps on my PC but the fact that I can't doesn't make the other features less useful.

"Google's Fair Pair for select Android phones (sarcasm detected)". Seriously? You say this when YourPhoneLink only works fully for select Samsung phones. Oh and the DUO now, which should have fully supported it from day one. It is a MS phone after all.

" You say this when YourPhoneLink only works fully for select Samsung phones. "

This is a flawed argument. Here's why you're wrong: The only real differing feature between Samsung/Duo and every other Android phone is Apps (vs Phone Screen). SMS, photos, calls, notifications, media controls, volume, contacts are all exactly the same. The only reason why Samsung/Duo/Honor have a partnership is that to get the above features (and build them into the OS settings) it needs to be at the OS/firmware level. Samsung (and now Honor) are building Microsoft's tools into the ROM and it comes via an OS update. Those companies

agreed

to work with Microsoft. Others have not. That's it. So, all Android 7.x users get 95% of the same functionality. That's way better than "select HP and Acer laptops," which is going to such a small batch of users (and likely only new laptops). While Apps is neat, it's hardly some critical feature that defines the experience. Most users are going to use Phone Link for photos, SMS, calls, and notifications, not running Android apps (the phone still needs to be on and the screen goes black). My argument against Google was it didn't even coordinate with Microsoft on this:

Why isn't Google working with Intel (and AMD and Qualcomm) with Microsoft to make this something standard with Your Phone in Windows 11? ... This solution isn't rocket science. Google with Microsoft (and Intel, AMD, Qualcomm) could create a standard for Android phones in Windows 11 and then give that model to OEMs to build into PCs. If it costs extra money due to specific hardware requirements, make it optional for PC makers.

Next they will come up with a completely different product and call it Phone Link ... they've done it before ...

I'm not seeing the UI changes yet. Your Phone was an awful name but Phone Link is worse. Does it say "exciting" to you like MacOS' equivalent features do? Why is it only Apple can come up with decent Tech names? I never got why it wasn't called My Phone. A nice homage to My Documents too.

I frequently hit Start + "My" to pull up Your Phone. I kept forgetting it wasn't called My Phone. The good news about this name change is now you can just hit Start + "Pho" and you'll get the right app, or a Vietnamese restaurant, and it's easy to tell them apart.

Microsoft has an obsession with renaming stuff.

My dream would be for Phone Link to bring all my messaging apps under the "Message" tab. Differentiate the the threads with a symbol or color e.g.: facebook convo are blue, watsapp green etc...
On a regular day I have to juggle WhatsApp, Facebook messenger, Samsung messaging app, Teams ( I also have Skype Just in case). It's a pain on an android phone and an impossible task on my computer.

I don't think I will bother, with MS in bed with Samsung other phones are forgotten, not that I really want to link Windows up with Android, justy think of the privacy issues there.

I think the Phone Link app for Android needs to support ability to make use of Nearby Share in Windows which is still largely underutilize due to being only to work between Windows devices. At least they should able to work with Samsung for this, then now Honor as well.

I wish the app had better integration when your not on wifi. To use most of the features you have to be connected over wifi on a home or work type network. Some of us are always mobile and aren't always tied to a network. I've tried using the link over lte and it never connects.

When I was on my Pixel 5 I used the 'your phone' app quite a lot. Mainly for calling and messaging. Then I moved to iPhone and you know the story there. I'm looking to move back to Android, and was contemplating getting the Samsung Galaxy S22. I prefer compact phones rather than the large ones. Which was one reason I moved to an iPhone 11 pro. With the Samsung, will I be able to use SMS and RCS messaging from the Phone Link app? With the pixel it was just standard SMS messages.
Windows Central Newsletter