Best 2 Player Games for Xbox One, Xbox Series X & Series S 2021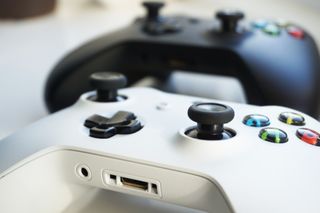 (Image credit: Windows Central)
Do you have a friend? I don't ... but if you DO, then you may want to play games with them. I hear friends are good for that sort of thing. Thankfully, many of the best Xbox games are in fact, playable with friends. I wouldn't know of course, being the un-friendable wretch I am. But what I do know is what games I would play if I had any. So with that in mind, here are our picks for best 2 player games on Xbox One, Xbox Series X, and Xbox Series S!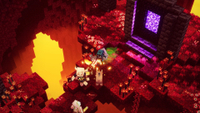 (opens in new tab)
Minecraft Dungeons - Xbox (opens in new tab)

Featured Favorite

Fancy yourself a heroic slayer of Minecraft baddies, but don't fancy building a blocky version of the Sistine Chapel? Minecraft Dungeons may be for you. Playable with up to four friends online or locally, Minecraft Dungeons is an addictive and satisfying action RPG dungeon crawler with accessible easy-to-learn, tough-to-master gameplay.
The best two-player games on Xbox
Some of my favorite experiences on Xbox are in co-operative play with friends and family. When living in another country, being able to fire up Monster Hunter: World and jump on with my brother from across the world really slams home the benefits of modern internet-based gaming. Monster Hunter: World isn't for everyone, and it can be quite tough to get into, but we did write a beginner's guide for Monster Hunter: World to help you get started. If you and your friends can get into it, it'll remain rewarding for dozens, perhaps hundreds of hours as you grind through the large menagerie of monsters and obtainable loot.
Additionally, I've found myself spending a ton of time with Minecraft Dungeons lately, particularly since it was updated with more robust endgame systems. Minecraft Dungeons doesn't have a deep plot by any means, but it's all about jumping on and quickly smashing hundreds and thousands of mobs with your friends with a wide array of cool weapons and powers. Minecraft Dungeons' satisfying combat is supplemented with a wide variety of loot and environments, made further complex by a new endgame "Ancient Hunt" system, which lets you transform unwanted enchanted gear into portals to battle unique bosses for even more powerful loot.
If I had to personally recommend another game from this list, it would be Streets of Rage 4. The game represents the best of classic couch co-op gaming, with a dash of modern flair. Sega kept everything that was great about the original, with gorgeous comic book-style visuals and slick, classic beat 'em up combat, ideal for pairs of gamers who want to bash things together.