Best Core i7 Windows laptops 2023
The best laptops equipped with Intel's best CPUs.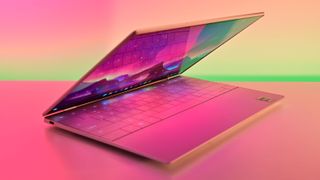 (Image credit: Daniel Rubino)
Intel Core i7 processors are some of the best laptop CPUs available, as they offer a superb balance between performance, thermals, and cost. They're more capable than Core i3 or Core i5 chips, but also aren't as expensive and don't produce as much heat as Core i9 options. This has made the chips incredibly popular.
That widespread availability is fantastic since it means it's not difficult to get your hands on a Core i7 machine, but it can be tough to know which laptop you should get since there are so many excellent options. If you need the latest generation of Intel chips, we recommend the company's 12th Gen Core i7 processor, which will give you terrific performance and long battery life. However, if you're on a budget, stepping down to a slightly older 11th Gen processor can still deliver some terrific results. We think the Dell XPS 13 Plus is the best Core i7 Windows laptop due to its top-notch specs, display, battery life, and design, but there are plenty of great alternatives as well.
Dell XPS 13 Plus
The best Core i7 laptop overall
Reasons to buy
+
Cutting-edge specs
+
Superb display
+
Excellent keyboard and trackpad
+
Fresh, innovative design
Reasons to avoid
-
Expensive
-
Battery life could be better
-
No 3.5mm audio slot
Dell's traditional XPS 13 has widely been considered the best Ultrabook on the market for several years, but the bold new Dell XPS 13 Plus is arguably an even better laptop. Sporting superb specs, a stellar new chassis design, and the same phenomenal display that folks love with the regular XPS 13, the Plus sits comfortably at the top of the Core i7 hill.
The mighty 12th Gen i7-1270P and i7-1280P CPUs are available here, which are Intel's most powerful laptop CPUs on the market aside from the power-hungry chips in the H-Series that are typically reserved for workstations and gaming laptops. You also get Intel's excellent Xe graphics, up to 32GB of DDR5 RAM, and up to 2TB of SSD storage space. You also get Wi-Fi 6 and Bluetooth 5.2, as well as the choice between an FHD panel, a 3.5K one, or a jaw-dropping 4K UHD display. Each screen has a peak brightness of 500 nits, an anti-glare coating, and an amazing color gamut. The FHD option is ideal for folks who want to maximize battery life, while 3.5K and 4K UHD are for people who want the best visual quality. Battery life unfortunately falls a little short compared to some other devices, as you'll get between 5-8 hours with one of the higher resolution options (expect more with the FHD screen).
What truly sets the Dell XPS 13 Plus apart from the competition is its design. Featuring an edge-to-edge keyboard with spacious, zero-lattice keycaps as well as a massive and invisible haptic trackpad, the device is both beautifully sleek and remarkably functional. The new design has its caveats — the loss of 3.5mm audio is unfortunate, and not everyone will love that capacitive touch buttons have replaced the function keys — but we think these concessions are worth it, especially since Dell includes a Type-C-to-3.5mm adapter in the box. Overall, between its incredible hardware, amazing display options, and its fresh and innovative design, the Dell XPS 13 Plus is nothing short of a triumph.
Dell XPS 13 (9315)
The classic favorite
Reasons to buy
+
Top-notch specs
+
Superb display
+
Great battery life
+
Outstanding design
Reasons to avoid
-
Expensive
-
Webcam is just OK
The classic Dell XPS 13 represents the pinnacle of what a traditional-style laptop can be, pairing some of the best Ultrabook-class specs available with an industry-leading design. You can configure it with the fantastic Intel Core i7-1250U, which is one of the best processors in Intel's 12th Gen Mobile CPU lineup. The device also comes with Intel's impressive Xe integrated graphics, up to 32GB of memory, and up to 1TB of SSD storage (there's a microSD slot, too). The Dell XPS 13's display is a showstopper as well, featuring superb color accuracy, up to 500 nits of peak brightness, an incredibly effective anti-reflective coating, and options for HD, 3.5K, and 4K UHD resolutions. Other features include Wi-Fi 6, Bluetooth 5.1, and a battery that lasts for up to 14 hours.
In terms of design, the Dell XPS 13 comes with a comfortable keyboard with bright backlighting, as well as a high-quality trackpad that doesn't have the wobble or looseness often found in inferior laptops. The device also comes with dual Thunderbolt 4 for strong peripheral connectivity, and Dell even includes a USB-C to USB-A converter you can use if you ever need to hook up a USB-A accessory. The device is pricey, and the webcam is just OK, but overall, the Dell XPS 13 is simply an incredible laptop that we strongly recommend if you're not a fan of the Dell XPS 13 Plus' bold new design.
Surface Pro 9 (Intel)
Transformational tablet
Reasons to buy
+
Excellent 3:2 PixelSense display
+
Pen support
+
Detachable keyboard transforms this lightweight tablet into a laptop
+
Terrific inking experience
Reasons to avoid
-
Keyboard and pen options add to purchase price
-
No LTE/5G option on Intel variant
For those who love a tablet-first experience, the Microsoft Surface Pro lineup is definitely one of the best out there with its built-in kickstand, all-metal build, and sleek and slim design. If you're in the market for the Surface Pro 9 this year, you should pay close attention as Microsoft includes both Intel and Arm-based Qualcomm processors in the same family. While the newer Arm models will get you built-in 5G connectivity provided you pay for the data plan, the tried-and-trusted Intel model still delivers the better experience for most Windows users with improved app compatibility and reliable performance.
Unlike some of the competing laptops on our list, the Surface Pro 9 won't come in cheap if you fully outfit it with the optional keyboard cover and pen, both are considered necessities if you intend on using the device for productive work or taking digital notes. Price for the tablet alone starts at $1,399 for the Intel Core i7 build, which will net you an i7-1255U processor alongside Intel Iris Xe graphics, 16GB of RAM, and a 256GB solid-state drive. The device is built on and certified for Intel's Evo platform, which delivers promises of sustained performance and long battery life. At the top configuration, you can get a build with up to 32GB of RAM and 1TB of solid-state storage.
And alongside Microsoft's magnetic Surface Connect port, you'll also find two Thunderbolt 4 over USB-C ports on this tablet. Sadly, 3.5mm audio support is gone, so you'll either have to switch to Bluetooth or USB-C wired headphones for listening to music.
HP Spectre x360 13.5
A gem-cut beauty
Reasons to buy
+
Excellent specs
+
Incredible 3:2 display
+
Webcam privacy shutter
+
Quad speakers
Looking for something that ditches the traditional clamshell design in favor of something more flexible? Check out the HP Spectre x360 13.5, a top-notch 2-in-1 that we absolutely love. Its 12th Gen i7-1255U brings plenty of power to the table, while its Intel Xe graphics ensure you can enjoy unrivaled integrated graphics performance. It's also got up to 32GB of memory and up to a 2TB SSD, giving you all the memory and storage you need in an Ultrabook. The rest of the specs don't disappoint, either — the 3:2 HD or 3K2K display with inking support, an anti-reflective coating, and excellent color accuracy is a treat, and the inclusion of a 720p webcam with a privacy shutter, quad Bang & Olufsen speakers, large 66WHr battery, and Wi-Fi 6 and Bluetooth 5.2 connectivity options are great, too.
Design-wise, the HP Spectre x360 13.5 has a unique gem-cut design with striking angular edges, making it one of the fanciest-looking devices on the market. The keyboard's large size, and the satisfying keycap travel, makes it very pleasant to type on, and the trackpad is sturdy and reliable too. In terms of ports, you get dual Thunderbolt 4 as well as a USB-A port. A laptop of this caliber doesn't come cheap, and we wish that there was an option for LTE, but the HP Spectre x360 13.5 is a stellar 2-in-1 regardless.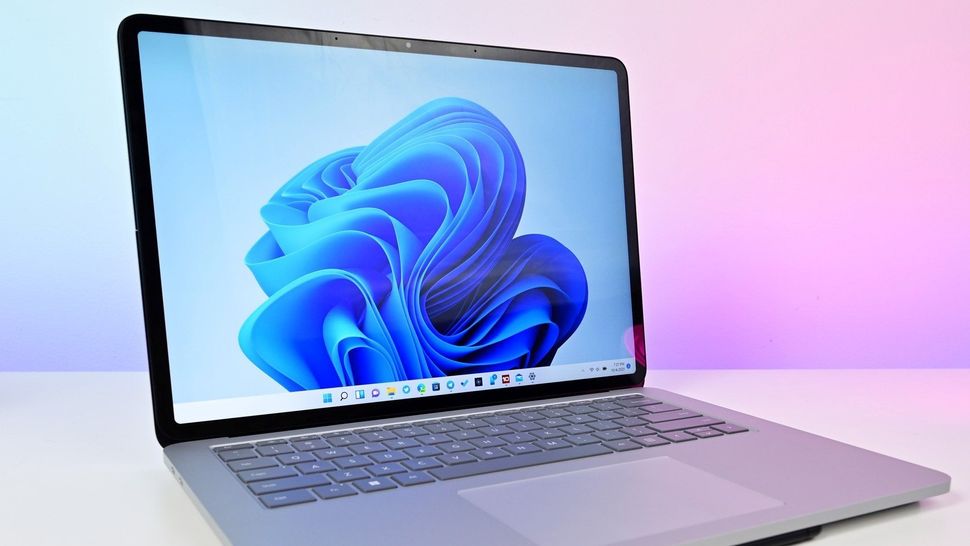 Surface Laptop Studio
The ultimate convertible workstation
Reasons to buy
+
Excellent workstation-grade specs
+
Tons of storage
+
Quad speakers with Dolby Atmos
+
Awesome display that can tilt and fold
Reasons to avoid
-
Display could be less reflective
-
Switching postures is a little awkward
If you need a laptop that has more "oomph" than your typical Ultrabook, the Surface Laptop Studio will be perfect for your needs. It can be equipped with the Intel Core i7-11370H, one of Intel's H-Series chips that's rated and optimized for high performance. You can also configure it with up to an NVIDIA RTX 3050 Ti or A2000, up to 32GB of memory, and up to 2TB of SSD space. The 14.4-inch 2400x1600 display looks great, too, and it comes with full touch support and a 120Hz refresh rate (the anti-reflective coating is rather ineffective, unfortunately). A front-facing HD webcam, quad speakers with Dolby Atmos, dual mics, and both Wi-Fi 6 and Bluetooth 5.1 round out the device's specs sheet.
Several other workstation-class laptops have hardware like this, but what sets the Surface Laptop Studio apart is its design. In addition to the standard laptop mode, you can also tilt the display forward and rest it in front of the keyboard for "stage mode" or fold everything down for a tablet-like "studio mode" that's ideal for stylus use. The process of switching between each of these "postures" can be finicky due to how stiff the display is at times, but it's not too much of a concern. In terms of ports, the device comes with dual Thunderbolt 4 as well as Microsoft's proprietary Surface Connect slot.
Lenovo ThinkPad X1 Nano
All business
Reasons to buy
+
Fantastic business-oriented design
+
Excellent specs
+
Mobile connectivity options
+
Very thin and light
Reasons to avoid
-
Webcam could look better
-
Battery life is just OK
While most Ultrabooks are great for business use, opting specifically for a business-class one is a good idea if you do a lot of traveling for work. Business laptops are usually even thinner and lighter than regular Ultrabooks, making them easier to carry around. On top of that, they usually also come with business-oriented features like mobile connectivity or additional security measures. One such device is the Lenovo ThinkPad X1 Nano, which pairs the power and reliability of a 12th Gen i7-1260P or i7-1280P, Xe graphics, up to 32GB of DDR5 memory, and a 1TB SSD with the flexibility and security of 4G LTE and 5G, a fingerprint reader, an IR camera with human presence detection, and Lenovo's ThinkShutter camera cover. The 13-inch 2160x1350 display looks nice, too, featuring great color accuracy, an option for touch support, and a peak brightness of 450 nits.
In terms of dimensions and weight, the ThinkPad X1 Nano comes in at 11.5 x 8.15 x 0.55 inches (292.8mm x 208mm x 13.87mm) and 1.98 to 2.17 pounds (898 to 984 grams) respectively. The keyboard and trackpad are very comfortable as well, and dual Thunderbolt 4 ports ensure that you'll always have the peripheral connectivity you need. We would have liked a sharper webcam and stronger battery life than the 8-9-hour average, but ultimately, the ThinkPad X1 Nano is one of the best business laptops available right now.
Razer Blade 15
Get gaming
Reasons to buy
+
Superb gaming performance
+
Wide variety of excellent displays
+
Great trackpad
+
Strong port selection
Reasons to avoid
-
Very expensive
-
Keyboard isn't the best
The Razer Blade 15 is often considered one of the best gaming laptops on the market, and when you look at its specs, it's easy to see why. Configurations with the Intel Core i7-12800H are available, which is the most powerful Core i7 chip Intel has ever made (there are also Core i9 CPUs to choose from if you want even more horsepower). Everything from the humble NVIDIA RTX 3060 to the beastly RTX 3080 Ti is available when picking a GPU for the system, and the laptop can also be configured with up to 32GB of DDR5 memory and up to 1TB of SSD space. Razer also includes Wi-Fi 6 and Bluetooth 5.2 for top-notch connectivity.
There are many different displays available as well, ranging from basic and affordable 144Hz HD panels all the way up to pristine and pricey 4K OLED ones. You can also get HD displays with up to 360Hz for maximum FPS support, or you can opt for a jack-of-all-trades QHD display with 240Hz.
It's true that the Razer Blade 15's keyboard isn't the greatest, but the trackpad is stellar, and the Blade 15 also comes with an excellent array of ports. Dual Thunderbolt 4 ports as well as up to three USB-A ports (ports vary depending on which model and configuration you opt for) are included, giving you the freedom to hook up as many peripherals as you want while gaming. It doesn't come cheap at the end of the day, but the Razer Blade 15 is a superb gaming laptop.
Acer Swift 3 (SF314)
Punching above its weight class
Reasons to buy
+
Great specs
+
Strong connectivity
+
Great port selection
+
Affordable
Reasons to avoid
-
Display is just OK
-
Keyboard and trackpad could be better
Most Core i7-equipped laptops are on the pricey side due to the premium nature of many Ultrabooks, but the Acer Swift 3 is a notable exception. It has an Intel Core i7-1260P, Xe graphics, up to 16GB of DDR4 memory, and 512GB of SSD storage, making it performant enough to rival more expensive options. However, the display is a very basic HD screen that pales in comparison to what you'll get with the other options on this list, and the webcam is rather grainy, too. The display and webcam aren't bad, though, and for people who want something more affordable, these downsides will be easy to look past.
Some other issues with the device include its keyboard and trackpad. The keyboard's keycaps are on the small side, making them easier to miss (especially if you have big fingers). The white-on-silver backlighting doesn't look good in regular lighting, too, and the trackpad annoyingly rattles when clicked. You do get dual USB-A and a Thunderbolt 4 port, though, which is awesome. Overall, this is one of the best budget laptops available if you want the power of a Core i7 CPU, even despite its drawbacks.
Bottom line
Why you can trust Windows Central Our expert reviewers spend hours testing and comparing products and services so you can choose the best for you. Find out more about how we test.
Laptops that can be configured with a Core i7 chip are some of the best devices on the market, and while we recommend all of the laptops we included in this roundup, our favorite of the bunch is the Dell XPS 13 Plus. Between its stellar specs, incredible display, and legendary new design, the Dell XPS 13 Plus is unquestionably one of the best Windows laptops with Core i7 configurations available. Dell's classic XPS 13 is also a phenomenal option for folks that want something more traditional and don't like the Plus' bold new chassis.
What if you're after a convertible? We strongly recommend HP's Spectre x360 13.5, as it packs many of the same incredible specs you can get with Dell's options into a 2-in-1, complete with a vibrant touch-enabled display and a striking gem-cut design. It may be pricey, but you won't find a better Core i7-equipped convertible on the market.
Gamers will love the Razer Blade 15's incredible GPU power, while business users should opt for the thin, light, and mobile Lenovo ThinkPad X1 Nano. People in need of a heavy-duty workstation device don't have to look further than the flexible and versatile Surface Laptop Studio, and if you're on a budget, the impressively low price of Acer's Swift 3 will get the performance of Core i7 into your hands without breaking the bank.
Get the Windows Central Newsletter
All the latest news, reviews, and guides for Windows and Xbox diehards.
Brendan Lowry is a Windows Central writer and Oakland University graduate with a burning passion for video games, of which he's been an avid fan since childhood. You'll find him doing reviews, editorials, and general coverage on everything Xbox and PC. Follow him on Twitter.