Windows 11, Surface, Xbox, and more: These are the biggest Microsoft news stories of 2021
2021 was a massive year for news, including software, hardware, gaming, and more.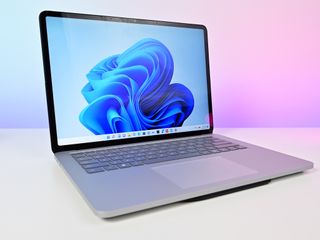 (Image credit: Windows Central)
2021 was a massive year for news, including new hardware, major software updates, and one of the best years for gaming that Microsoft has seen in a long time. Here at Windows Central, we published well over 1,000 news pieces this year, including Microsoft announcing Windows 11, the launch of new Surface hardware, and the release of Halo Infinite. From insider scoops to product launches, here are the biggest news stories from 2021 related to Windows, Xbox, and all things Microsoft.
A brand new version of Windows
For years, it was thought that Windows 10 would be the final version of Windows. That turned out to not be the case, as Microsoft released Windows 11 in October 2021. The new operating system builds on Windows 10 in several ways, including supporting all apps from its predecessor. Windows 11 modernized several elements of the OS, including the Start menu, icons, and the Taskbar.
This move toward simplicity has been met with mixed reactions. While Windows 11 trimmed down some of the complexities of the OS interface, it lacks some of the features seen in Windows 10. Additionally, the Start menu and Taskbar ran into criticism. Many have looked for the best apps to customize Windows 11 to restore both the look of previous versions of Windows and lost functionality.
Windows 11 ran into issues before it launched. A confusing set of minimum requirements and mixed signals from Microsoft's tool for checking eligibility made it difficult to tell if some systems would be able to upgrade to Windows 11 at all. The requirement of having TPM 2.0 was the limiting factor for many computers. As a result of this confusion, the Windows userbase was split to a certain point. While tech-savvy folks know about the limitations and how to work around them, some general consumers are still confused about why their PC hasn't seen the option to update.
Those that did receive Windows 11 gained access to several new features and a new Microsoft Store. A renewed push on getting developers to work with Windows has proven successful, as several major companies have brought their apps to the Microsoft Store, including Adobe, Zoom, and OBS. The move to allow unpackaged apps was a big boost to Windows, as was the option for developers to use their own revenue stream.
Gamers received some nice features in the upgrade to Windows 11. Many of these features were already available on the Xbox Series X and Xbox Series S. Auto HDR works with over 1,000 DirectX 11 and DirectX 12 games. Direct Storage improves load times and takes advantage of the best SSDs. DirectX 12 Ultimate also includes features for developers, including Raytracing 1.1, variable rate shading, and Sampler Feedback.
While Windows 11 has a refreshed interface and new features, many view it as an optional update, at least for now. The OS should continue to improve as Microsoft rolls out new features, such as Android app support. Those that want it now have likely already upgraded. Those who don't feel the need to update can wait for quite a while since Windows 10 will remain supported until 2025.
A load of new Surface devices
As it does every year, Microsoft released several new pieces of Surface hardware in 2021. This year, the company launched the Surface Pro 8, Surface Go 3, and Surface Duo 2. It also introduced the Surface Laptop Studio, a unique laptop with a floating display.
The Surface Pro 8 saw a design refresh that brought it more in line with the Surface Pro X (though it is slightly thicker than its Windows on ARM sibling). In many ways, the Surface Pro 8 represents the pinnacle of its form factor. It has a 13.3-inch120Hz display, supports Thunderbolt 4, and has an excellent webcam. A new Slim Pen 2 with haptics pairs with the Surface Pro 8 to improve the handwriting experience. Our executive editor Daniel Rubino said that the "Surface Pro 8 finally hits its full potential with the all-new redesign for 2021."
The Surface Laptop Studio introduces a new form factor to the PC space. It features a floating display that can rest in different positions to facilitate a range of workflows. Of course, one of those positions is that of a traditional clamshell laptop. In that category, the Surface Laptop Studio stacks up against the likes of the Razer Blade 15 and the HP ENVY x360 15.
The Surface Go 3 is a more modest refresh compared to its siblings. It's identical to the Surface Go 2 in every way except for its processor. While the device doesn't support any new features, the entry-level model is 60% more powerful than that of the Go 2.
Unlike the rest of the Surface family, the Surface Duo 2 is a mobile device that runs Android. It's the sequel to the original Surface Duo, which received mixed reviews due to its buggy software. The Surface Duo 2 has a significantly better camera setup than its predecessor and slimmer bezels as well. The hinge also has a Glance Bar that can show notifications when closed, though that feature isn't that versatile.
More importantly than bumping up the internals and general hardware specs, Microsoft focused on the software experience with the Duo 2. While it isn't perfect, it's significantly smoother than that of the first Duo, which still hasn't received Android 11. Microsoft has also supported the Duo 2 better than the original Duo so far, including a day-one update and a significant December update.
A big year for gaming and Xbox
2021 proved to be one of the biggest years ever for Xbox. While the Xbox Series X and S came out in 2020, the Xbox brand as a whole saw a major boost this year. The consoles came into their own, and new games took advantage of the updated hardware.
Xbox Game Pass added some big-name titles this year, including MLB The Show and Outriders in the spring. Psychonauts 2 and Football Manager 2022 also made their way to the service this year.
Those titles were merely appetizers compared to Halo Infinite, Forza Horizon 5, and Age of Empires IV, all of which became available on Xbox Game Pass and PC Game Pass on their respective launch days.
Microsoft's acquisition of Bethesda was finalized in 2021, which should only help the company's library of games going forward. Games from Bethesda should also diversify Xbox's first-party lineup quite a bit.
A continuing global chip shortage
The ongoing global chip shortage started before 2021, but it continued throughout the entire year. Component shortages affected the availability of the best GPUs, the Xbox Series X, Xbox Series S, and PlayStation 5. Scalpers only made the problem worse, making it almost impossible to grab new gadgets.
NVIDIA launched several RTX 30-Series GPUs in 2021. While these are excellent graphics cards, they have been difficult to purchase. Scalpers and bots gobbled up any stock that became available, creating an expensive second-hand market. To get their hands on high-end graphics, some gamers purchased the best RTX 3080 laptops.
AMD also released several high-end graphics cards this year from its RX 6000 series. Like competing cards from NVIDIA, AMD GPUs have been hard to find in stock. For example, the RX 6800 is an excellent GPU for QHD gaming, but it's out of stock at just about every retailer.
Some surprising stories
While not the biggest stories in terms of traditional newsworthiness, a few pieces piqued the interest of our readers much more than others. These stood out for covering surprising topics or garnering an unexpected amount of interest.
Early this year, a hidden message was found in the new White House website. It was just an invitation to apply for jobs related to coding, but it gained quite a bit of traction. Big companies often hide similar messages on their websites, but the invitation from the White House gained attention due to the stature of the Office.
Despite Microsoft releasing Windows 11 this year, people in Armenia appear to prefer Windows XP. According to StatCounter, as of September 2021, 53.5% of desktops in the country ran Windows XP. It's not clear why so many Armenian desktops run XP, but the numbers don't lie.
Forza Horizon 5 was one of the best games to launch in 2021. Shortly after the game became available, a strange trend emerged. As part of an effort to quickly progress through the game, people would purchase Willys Jeeps by the hundreds, earn a Super Wheelspin, and then gift the car to a random player. As a result, thousands of Willys Jeeps flooded the Forza Horizon fanbase.
Get the Windows Central Newsletter
All the latest news, reviews, and guides for Windows and Xbox diehards.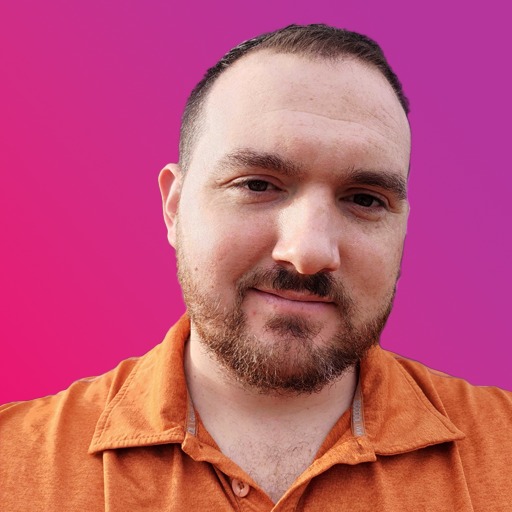 News Writer and apps editor
Sean Endicott brings nearly a decade of experience covering Microsoft and Windows news to Windows Central. He joined our team in 2017 as an app reviewer and now heads up our day-to-day news coverage. If you have a news tip or an app to review, hit him up at sean.endicott@futurenet.com.