What do early adopters think about the Surface Pro 4 and Surface Book?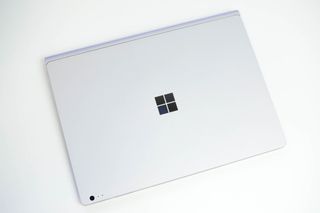 On October 26, 2015, the new Surface Book and Surface Pro 4 went on sale, and reviews across the internet began to pop up with hype and positive acceptance. Also, the way Microsoft advertised these new devices helped to make many people pre-order them right away, and they have become the must-have devices to run Windows 10.
While we have been talking about these new portable computing devices and how great they are as advertised, after a few days since they have been available on the market, many new customers are now part of the Surface experience -- some are newcomers, and others have upgraded from their previous version.
No doubt about it, these are great devices. On the left side, you have the Surface Pro 4, which is the fourth iteration of perhaps the most popular tablet to run Windows that can also replace your laptop. The new tablet features a slightly 12.3-inch PixelSense display with a thinner and lighter body that looks almost identical to the Surface Pro 3 design.
On the right side, you have the Surface Book, which is the first laptop built by Microsoft, which is being advertised as the "ultimate laptop." It features a 13.5-inch PixelSense display, the now unmistakable "dynamic fulcrum hinge" design with the "muscle wire lock" to release the display from the dock, and a discrete graphics processor that makes the laptop deliver performance on editing tasks and gaming.
It's been a few interesting days since both devices went on sale, as the reaction from customers has been largely very positive, but other customers came across some significant issues that made them doubt about their purchase.
We have decided to dig around and see how the new Surface Book and Surface Pro 4 are treating customers. While we always hear from many different channels what's going on in the world of technology, we focus our research on our forums, Microsoft Answers forums, and on Reddit to see the reactions and concerns from customers.
Concerns about the Surface Pro 4
Excessive battery drain browsing the web using Microsoft Edge: Some users are reporting that a full charge will only allow up to 2 hours of web browsing.
Microsoft Edge color rendering issue: Many customers are reporting a tone pink color or different colors while scrolling a web page.
Random fan problems: Fan kicks in often even though there isn't much going on the Task Manager.
Graphics driver: Display driver crashes suddenly during normal use or when using Microsoft Edge.
Low battery life: Many customers are also reporting 4-5 hours of battery life out the claimed 9 hours.
Brightness and black screen: There have been concerns about sudden loss of brightness and completely dark screen when scrolling.
Type Cover: When in tablet mode and attaching the Type Cover will make the trackpad stop working.
Windows Hello won't work: It works the first time when you wake the device, but after resuming the second time Windows Hello won't work.
Slow booting: Sometimes when booting up Surface Pro 4 will just get stuck in the Surface logo. Also booting up could take up to 5 minutes. Users have tried resetting the device to factory defaults, but after a while the problem keeps coming back.
Sources
Concerns about the Surface Book
Clipboard: Display detach mechanism not detaching or detach not being recognized when pressing the button, and it will result in an error that says "Latch did not release."
Setup problems: After the initial setup the Surface Book will freeze up every few minutes to the point that users need to hard reset the device to factory defaults.
Random blue screen of death: A number of users have experienced blue screen of death while using Microsoft Edge, detaching the screen from the base, and other reasons.
Trackpad issues: While the trackpad on Surface Book is great when it works, some users are experiencing slow response when using the mouse or the pointing simply disappearing. (see our how-to to temporary fix this issue)
Keyboard issue: In some cases, various keys will simply fail and reset won't fix the problem.
Sources
Complaints about the Surface Pro 4 and Surface Book
Windows Hello causing fast battery drain and heat during sleep: It has been discovered that Windows Hello may not be working correctly blocking the device from going to sleep completely causing battery drain and produce more heat. (If this is an issue affecting your device, you can follow this guide to temporarily disable Windows Hello in your Surface Book or Surface Pro 4)
Screen flickering: Many users have noted of screen flickering on their Surface Pro 4 and Surface Book, and in many cases this would happen when Hyper-V is enabled.
Slow Wi-Fi connectivity: It appears that it a software problem that is causing slow wireless connectivity. This is a known issue and Microsoft is working on permanent fix. (In the meantime, you can use this workaround to fix the Wi-Fi issue)
Popping sound from speakers: Some users are also experiencing a "fairly loud pop" when using the device.
Surface Pen: The pen stops working frequently, pen driver won't reinstall, or it will not pair with the device.
Sources
Note: Please remember that even though, I have grouped the different issues per device, because the Surface Book and Surface Pro 4 have similar hardware there are chances that you may experience the same problems found in Surface Pro 4 on your Surface Book and vice versa.
It's worth saying that while these problems exist, they are not affecting everyone. Furthermore, on November 2nd, Microsoft has issued a firmware update for the Surface Book and Surface Pro 4 that addresses some of the key issues, such as:
HD Graphics 520 driver update (v20.19.15.4308) addresses some display issues, including some scenarios that result in screen flickering.
Display audio driver update (v8.20.0.659) supports compatibility with the updated graphics driver.
Surface Embedded Controller Firmware update (v88.855.257.0) improves system stability.
Surface Pen Settings driver (v10.0.302.0) adds support for future functionality on Windows 10.
And the company is also improving the trackpad experience with the Surface System Aggregator Firmware update (v88.853.258.0). However, the firmware update is just rolling out now, as such we'll have to wait a few days until we can see if the issues are clearly resolved.
If you own a new Surface, you can read-up more details on all the changes for Surface Book and Surface Pro 4 on the Surface Update history support pages.
Reactions from users
Although, there are a few things that aren't working correctly, the devices are still well received from customers.
Below you can read a number of statements from users about the new devices:
Protection plan?
Microsoft has been doing Surface tablets for a few years, and the company has learned a lot from each iteration, but as you can see today, nothing is always perfect. Also, even though the Surface Book is based on the Surface Pro 4, the tablet remains a version 1.0 device. As such, whenever possible, you might be better off buying the device you like with a protection plan.
The Microsoft Complete Accident Protection for Surface Pro costs $149, and the Microsoft Complete Accident Protection for Surface Book costs $249, in both cases you get two years protection from accidental damages, including drops and spills, and you also get two years coverage from hardware defects or malfunctions.
Remember that you have 45 days to purchase a protection plan since the day you bought the device, if you have already bought one.
Of course, as any new device you purchase, both Surface devices come with one-year warranty from the manufacturer.
Wrapping things up
While customers shouldn't have to go through this kind of problems out of the box when they're are paying a premium, what we are seeing today seem to be more firmware and software-related problems, something that Microsoft should be able to fix by releasing new updates. Also, it doesn't yet appear that Microsoft will have to recall devices because of defective hardware. Even though, many people have reported that after spending hours with the support they have been issued a replacement, and many other customers had to get replacements more than once in a very short period of time.
Microsoft seems to be proactively working to solve all the big problems. Surface Pro 4 and Surface Book began to ship across the United States and Canada on October 26th, and on October 27th, the software maker released its first wave of firmware updates for both devices, which fixed a lot of problems. Then, only six days after, on November 2nd, the company rolled out a new firmware update fixing some key issues on Surface Book and Surface Pro 4.
Finally, as expected, as I was digging through long comments threads on different forums around the web, I will always come across the same main issues. The stories and details obviously were different, but the display flickering and screen color rendering problem, battery life issues, and Microsoft Edge performance problems were always the main concerns, which suggests that even though these problems aren't affecting everyone equally, they are significant isues Microsoft has to address very soon to avoid a big number of returns.
Do you own one of the new Surface devices? Are you having any issues? Did the November firmware update fixed some of the issues for you? Let us your experience in the comments below.
More resources
Surface Pro 4 coverage
Surface Book coverage
Get the Windows Central Newsletter
All the latest news, reviews, and guides for Windows and Xbox diehards.
Mauro Huculak is technical writer for WindowsCentral.com. His primary focus is to write comprehensive how-tos to help users get the most out of Windows 10 and its many related technologies. He has an IT background with professional certifications from Microsoft, Cisco, and CompTIA, and he's a recognized member of the Microsoft MVP community.