Starfield PC specs: Recommended, Minimum, and Ultra system requirements
The hardware you'll need to take to the stars in Bethesda's sci-fi RPG.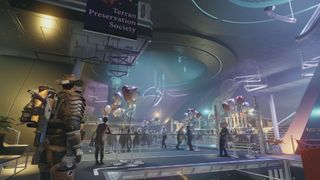 (Image credit: Windows Central)
Team Windows Central has been blessed with the opportunity to play Starfield ahead of its release, and we've been absolutely blown away by the title's incredible scope and depth. As we said in our Starfield review, it's "a thought-provoking, daunting, and landmark experience," and undoubtedly "one of Microsoft's best exclusive games in over a decade."
Indeed, Starfield seems almost unfathomable, and if you're a PC gamer, you're probably wondering about the hardware you'll need to enjoy it all smoothly. Thankfully, Bethesda has shared Starfield's full PC system requirements, and we've got all that information for you right here.
Here's everything you need to know about these requirements, including what the minimum and recommended specs are and how you can check to see if your rig will be able to support your star-sailing adventures.
Starfield PC specs: System requirements
Starfield Guides
- 7 things I wish I knew before playing
- Inventory management: What to sell
- Pickpocketing: Unlocking and how-to
- Persuasion: Passing speech checks
- How to fast travel and grav jump
- Status effects and medicines
- How to use the boost pack
- How to solve digipick puzzles
Now that Bethesda has officially shared Starfield's requirements, we've learned precisely what hardware you'll have to have in order to play the game. Notably, these specs include the processor, memory, graphics card, and storage hardware you'll need, as well as the operating system and DirectX version the game requires.
Overall, Starfield's requirements are very reasonable for a AAA 2023 release, especially when you consider just how big it is in terms of scale. With that said, it's notable that 16GB of RAM is required, as is having an SSD (time to finally join the SSD gang, HDD users). Also, the game's large 139.84GB file size may force you to uninstall some games or add extra storage to your system.
Below, you'll find a complete list of Starfield's minimum and recommended specs, along with some predictions for the hardware you'll need for Ultra gameplay.
Starfield PC Minimum system requirements
With this hardware, you'll likely be able to play Starfield at 720p or 1080p with a solid frame rate of 30 FPS on Low settings.
OS: Windows 10 version 22H2 (10.0.19045)
Processor: AMD Ryzen 5 2600X, Intel Core i7-6800K
Memory: 16 GB RAM
Graphics: AMD Radeon RX 5700, NVIDIA GeForce 1070 Ti
DirectX: Version 12
Network: Broadband Internet connection
Storage: 125 GB available space
Additional Notes: SSD Required
Starfield PC Recommended specs
In most cases, recommended specs will enable you to turn settings up to Medium or High and enjoy a decently high framerate while playing at 1080p or 1440p. The best gaming laptops should be able to handle this rather easily.
OS: Windows 10/11 with updates
Processor: AMD Ryzen 5 3600X, Intel i5-10600K
Memory: 16 GB RAM
Graphics: AMD Radeon RX 6800 XT, NVIDIA GeForce RTX 2080
DirectX: Version 12
Network: Broadband Internet connection
Storage: 125 GB available space
Additional Notes: SSD Required
Starfield PC Ultra Requirements
While Bethesda hasn't given its own recommendations for specs that'll allow you to have a stellar experience at Ultra settings and at 4K resolution, AMD has made some suggestions for CPU and GPU hardware. These include the following:
CPU: AMD Ryzen 7 7800X3D
GPU: AMD Radeon RX 7900 XT
You'd want to pair these specs with a good AM5 motherboard like an AMD X670, along with 32GB of DDR5 RAM. If you prefer Intel-based systems, you'll want to aim for something like the Core i9-12900K or the Core i7-13700K and a quality LGA1700 motherboard. If you'd prefer an alternative GPU, NVIDIA's high-end RTX 30 Series cards and newer 40 Series cards will give you all the performance you'll need.
Can my PC run Starfield?
Not sure if your current PC meets the requirements listed above? Fear not, as there's an easy way to check. All you need to do is perform a quick analysis with the DirectX Diagnostic Tool, a built-in piece of Windows software that allows you to identify all your components in seconds. Here's how to use it.
1. Click the Windows button on your taskbar.
2. Type dxdiag.
3. Click dxdiag in the search results. Windows will then show your PC specifications.
4. Navigate to the System tab for details on your processor, memory, and Windows version.
5. Navigate to Display tab for details on your graphics card hardware.
Note that checking your available hard drive space is even easier. All you have to do is open File Explorer, look for the drive you're planning to install the game on, and check to see that you have over 125 GB of free space.
How to upgrade my computer's GPU to play Starfield
Starfield is an incredible game with impressive graphics and a vast universe to explore. If you're looking to update your computer in order to play this sci-fi adventure better then you should check out our guide on how to upgrade your PC's graphics card.
Into the stars
With so many exciting possibilities made available to Starfield players, it's understandable that many people will want to get the most out of the game by making sure their computers can meet certain requirements. While it's perfectly fine to play a game at the minimum specs, the experience will be a whole lot smoother and more convenient if your gaming laptop or computer has a bit more oomph to it. This means having a powerful GPU and plenty of storage to make room for the game.

Whether you're looking into purchasing a new computer or laptop that can handle Starfield or you're trying to find out what processors you need to use in your existing rig, we at Windows Central wish you the very best of luck in your preparations.
Starfield is finally here, and it's undoubtedly one of the best Xbox games and best PC games for lovers of space exploration, deep RPG gameplay, and the sci-fi genre as a whole.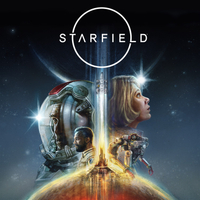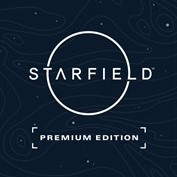 Starfield Premium Edition
The Premium Edition of Starfield includes bonuses alongside the main game, and you're guaranteed access to the first story expansion when it arrives. You can also start exploring vast planets five days early.
Buy at: Xbox | Amazon | Steam (GMG)
Get the Windows Central Newsletter
All the latest news, reviews, and guides for Windows and Xbox diehards.
Brendan Lowry is a Windows Central writer and Oakland University graduate with a burning passion for video games, of which he's been an avid fan since childhood. You'll find him doing reviews, editorials, and general coverage on everything Xbox and PC. Follow him on Twitter.