9 Action RPGs on Xbox similar to Diablo 4
Not made up your mind on Diablo 4? Try these titles.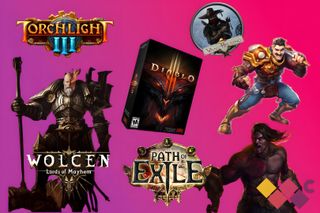 (Image credit: Future)
Diablo 4 is out now on Xbox, Windows PC and Playstation, and we're having a hell of a time with it, but it's not cheap. Perhaps you're curious about the isometric aRPG genre and want to give a similar game a try before dropping $70 on Diablo 4?

Don't worry, we've got you covered. There are plenty of amazing games on Xbox right now that offer similar experiences to Diablo 4. They all feature fantasy worlds, loot-driven gameplay, character customization, and diverse classes. And some of them are even on Xbox Game Pass or free to play.
So here are 9 of the best games to play while you make your mind up on Diablo 4, or to get a taste of what the genre has to offer.
Torchlight 1-3
Torchlight is normally the first aRPG that comes to mind when asked for comparable games to Diablo, with the high fantasy setting, randomized dungeons, loot collection and character customization.

You even get cute pet companions that fight alongside your player character, using their own attacks and spells, and wielding support skills. The pets carry their own inventory and even return to town to sell your useless items for gold. We only saw pets as useful and resourceful as this in the latest Diablo 3 Season 28 theme.

Torchlight also supports multiplayer co-op so you needn't fight alone, though the quirky characters and humorous tone of the games make this a joy to play through solo. Torchlight 1 is available on Xbox as backwards compatible, but there is no pre-requisite to play the previous games if you just want to jump into the latest installment and start having fun. You can even customize your own fort, where you can store your treasures, craft items, and show off to other players. Who doesn't want to build a fort?

That being said, it's widely agreed that Torchlight 2 was the best in the series, so if you don't want to stretch your wallet to the latest game, jumping in at 2 is just fine.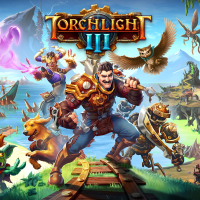 Torchlight 3
Explore a vibrant fantasy world full of monsters, loot, and adventure. Create your own hero from four unique classes, each with their own skills and relics.
Buy on Xbox
Titan Quest
Titan Quest is inspired by the mythology and history of Ancient Greece, Eygpt and Asia. You must fight against the Titans, ancient enemies of the gods, and their minions who have escaped their eternal prison. There are a whopping 36 combinations of classes to choose from and the game supports up to 6-player online co-op. With a 40-hour-long campaign, this will certainly keep you busy until Diablo 4 launches and beyond.

Titan Quest initially launched in 2006 but was remastered 10 years later and packed full of performance improvements and quality-of-life updates, as well as new heroes and bosses to discover. Imagine if classic movies like Jason and the Argonauts and Clash of the TItans were combined in one great video game? You've got Titan Quest.

If there isn't enough in the game to satiate you, you can even create your own levels with a full-featured level editor to create your own maps and quests. If you purchase the Titan Quest Anniversary Edition you receive the base game and the Immortal Throne expansion.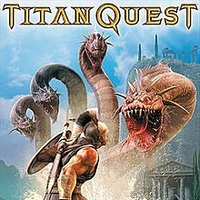 Titan Quest Anniversary Edition
A remaster of a beloved classic aRPG, which includes the first expansion. Explore the ancient world and fight against Titans.
Buy on Xbox
Path of Exile
The world of Diablo 2 was dark, gritty and brooding, and some fans were not happy when Diablo 3 took a more... colorful turn. Grinding Gear Games stepped in to fill the void for fans looking for a more appropriate spiritual successor, and Path of Exile was born. Path of Exile captures the dark and grim atmosphere of Diablo 2, as well as the addictive gameplay loop of slaying monsters and collecting loot. But Path of Exile also innovates on the genre and goes in a different direction to its muse, by introducing more complex and diverse end-game systems and customization options.

The game offers more depth and variety to the character-building side of aRPGs but it can be overwhelming to complete newbies to the genre with it's massive skill tree, variety of skill gems and countless items and modifiers.

Path of Exile is a game that rewards creativity and experimentation, but it can also be daunting and challenging for newcomers to the genre.
Read more
-Is Diablo 4 on Xbox Game Pass?
-7 boomer shooters: The old-school throwbacks
-Xbox & PC Game Pass best kept secrets: 10 games you need to play
But even if you don't want to dive into the deep end of Path of Exile's end-game systems, you can still enjoy the campaign mode that will prepare you for the loot hunt experience that Diablo 4 will offer. The campaign mode takes you through ten acts, each with its own theme, enemies, and bosses. You can also discover side quests and hidden areas along the way. The campaign mode has three difficulty levels: normal, cruel, and merciless. Each level ramps up the challenge and the rewards, and you can choose from seven classes: Marauder, Ranger, Witch, Duelist, Templar, Shadow or Scion. Later in the game you 'ascend' and get to pick one of nineteen subclasses to customize your playstyle.

Path of Exile is free to play, and is constantly updated with new content and features, and has a huge active community of loyal players. You can read our full review here.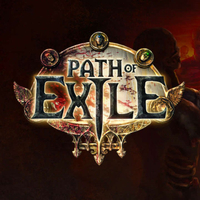 Path of Exile First Blood Bundle
Whilst the base game is free to play the First Blood Bundle is the Ultimate pack of goodies to start your journey through the world of Wraeclast. Includes 200 points to spend in the store, First Blood Weapon effect and an all-important extra stash tab for all that loot.

Buy on Xbox
Wolcen
Wolcen is an a-RPG that has been in development for a long time, starting as a Kickstarter project in 2015 under the name Umbra. After four years of early access, it finally released on Steam in 2020 as Wolcen: Lords of Mayhem. It uses the CryEngine 3 to deliver stunning graphics and environments that elevate the aRPG genre to a new level of visual quality. It's worth watching the gameplay video above to see how good Wolcen really looks in action.

In Wolcen, you can create your own hero and explore a vast and corrupted world that is facing a cataclysmic event. You can follow the campaign mode that spans four chapters, or you can explore randomly generated dungeons with different challenges and rewards in the map mode.


Xbox controller deals: Amazon | Razer | Dell | Best Buy | Walmart
The story of Wolcen: Lords of Mayhem is a dark and epic saga that explores themes such as destiny, betrayal, corruption, and redemption. It draws inspiration from various myths and legends from different cultures and eras. It also features choices and consequences that affect the outcome of some quests and events. If you focus on the campaign alone it's possible to complete the game in around 17-20 hours, a nice pit stop before jumping into Diablo 4.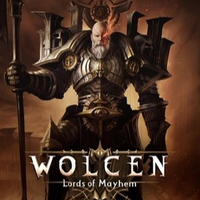 Wolcen: Lords of Mayhem
A dungeon crawler game that's visually a class above it's competitors. Wolcen features a classless progression system, a dynamic combat system, a crafting system, and a variety of weapons and skills to choose from. Create your character and face off against demonic enemies and fallen Primordials.
Buy on Xbox
Warhammer: ChaosBane
Warhammer: Chaosbane takes place two hundred years prior to the setting of the main Warhammer Fantasy story, and you play through the story of Magnus the Pios. Choose from four character classes and fight against the hordes of Chaos in solo or co-op, and experience iconic Warhammer locations like Nuln, Praag and the Chaos Wastes in isometric aRPG goodness. If you really enjoy the game, there's DLC available which unlocks two extra classes.
The game has been praised for its fun combat, diverse classes, and faithful adaptation of the Warhammer setting. However, it has also been criticized for its repetitive gameplay, lack of loot variety and short campaign. The game has been compared to Diablo, but it does not offer the same level of depth, challenge, or replayability. That being said, for a quick playthrough before diving into Diablo, it's worth a try considering it's pretty cheap right now and does share a lot of the DNA of a Diablo game.
The game's campaign lasts about 10 to 15 hours, depending on the difficulty level and the number of players. The game also offers endgame modes such as boss rush, relic hunt, and expedition, where you can earn better loot and face tougher enemies.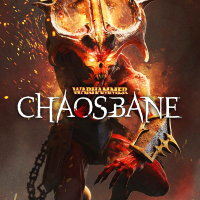 Warhammer: Chaosbane
Hack and slash your way through hordes of Chaos in the Warhammer Fantasy world. Play solo or co-op with up to four players and choose from six character classes with unique skills.
Buy on Xbox
The Incredible Adventures of Van Helsing: Complete Trilogy
The Incredible Adventures of Van Helsing Complete Trilogy is a bundle of three action-RPG games that let you play as Van Helsing, the famous monster hunter, and his ghostly companion Lady Katarina. You can explore the gothic-noir world of Borgovia, where you will face hordes of creatures, mad scientists, and supernatural enemies. You can customize your character with skills, weapons, and equipment, and play solo or co-op with up to four players.
If Redfall left you feeling bereft of proper vampire slaying, then not only does Van Helsing have vampires, but it supports 4K res and 60 FPS on the Xbox Series X|S. Whether you dive into the entire trilogy or just go for the latest installment, you won't be disappointed with the fun and humor these games have to offer.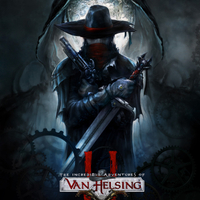 The Incredible Adventures of Van Helsing: Complete Trilogy
Play as the famous monster hunter and his ghost partner in a gothic-noir world. You can also enjoy a tower defense mode that adds some strategy to the gameplay. If you like humor, horror, and hack-and-slash, you might want to try this series out.
Buy at Xbox
Minecraft Dungeons
A title available on Xbox Game Pass right now, is Minecraft Dungeons. Don't be fooled by its 'Diablo for children' veneer, some fights in this game are genuinely challenging and harder than trying to tame an ocelot. You'll need to upgrade your gear before you can face them.
Minecraft Dungeons does offer a simplified approach to the action RPG in that it doesn't have any classes, just lots of loot and action. Your playstyle is determined by your chosen loadout and weapons you've hunted down in the game. It's a fun and colorful adventure that has some well-designed levels and varied biomes.. even if it is deceptively hard in certain areas.

What started as a simple base game has now grown to new heights, so while you finish the campaign relatively swiftly if you really jam with Minecraft Dungeons there are six DLC packs to download to expand your game and level choice.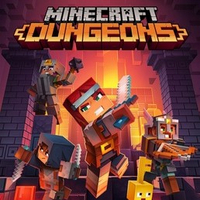 Minecraft Dungeons
Join an epic quest to stop the evil Arch-Illager in this action-adventure game based on classic dungeon crawlers and Minecraft! Play solo or with up to four friends and explore varied levels full of treasures and new mobs. Customize your character with powerful weapons, items, and enchantments to suit your style and strategy.
Buy at Xbox
Grim Dawn
Grim Dawn is a dark fantasy action RPG developed by a group of former members of Iron Lore and is a spiritual successor to the popular Titan Quest we previously mentioned, but set in a more Victorian style era with old-school firearms like flintlock pistols.

The plot revolves around humanity being driven to the brink of extinction as two otherworldly factions fight it out over Earth and the fate of humanity (very much like Angels and Demons fighting over Sanctuary in Diablo). It boasts a class system where the player picks two classes starting at level 10 to create a unique character, allowing for interesting combinations of skills and buffs.

Gearing up in Grim Dawn isn't as easy as picking all the options that give you more damage. There are different resistances like pierce resistance, vitality resistance, chaos resistance, etc., and players have to find gear and make choices based on what content they're facing. The game does a great job of feeling like you are progressing naturally without too much of a grind, and the side quests aren't as tedious as they can be in other similar titles.
Whilst some titles try and take the aRPG formula in a different direction, Grim Dawn simply does a great job at refining a tried and tested formula and sticking to it's roots, and it's well worth a playthrough.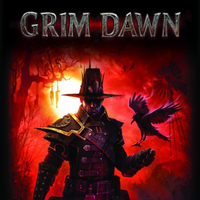 Grim Dawn: Definitive Edition
Includes the base game and two expansion packs that add new environments, enemies and character classes to choose from. Set in a dark and war-torn world where humanity is on the brink of destruction and you must fight against eldritch horrors and cultists to save the day.
Diablo 3
It would be disingenuous of me to create a list of great aRPGs, and not mention the previous Diablo games, they helped define the genre after all. In fact, a lot of people ask, do I need to play the previous Diablo games before jumping into Diablo 4? The answer of course is no, you don't need to, but it's great to have them to refer back to if you find yourself enjoying Diablo 4 and want some more context to the game world. Speaking of which, we have a lore overview here of pre-Diablo 4 history.

Diablo 3 is arguably the easiest of the series to jump into and play without much knowledge of aRPGs in general, and while Diablo 4 is far darker and foreboding and shares more aesthetically with Diablo 2, I'd say that Diablo 3 is certainly the best entry point if you just want to see if you enjoy the combat style and loot systems. It still has a lot of charm and personality, and some epic moments and boss fights.

That being said, the cheapest and best value way to buy Diablo 3 right now is as part of the Prime Evil collection which is discounted on Xbox by 75%. This is a great deal for anyone who wants to dive into the world of Diablo, as it offers hours of gameplay and fun for a steal of a price.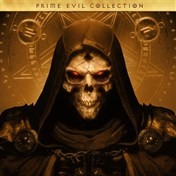 Diablo Prime Evil Collection $59.99 $15.00 (-75%)
This collection is packed with value as you are getting Diablo 2: Resurrected, Diablo 3 and the Reaper of Souls expansion, as well as the Rise of the Necromancer DLC which adds a new class to Diablo 3.
So there you have it, 9 different options on Xbox right now to experiment with a world of loot, action and adventure before you commit to the cult of Diablo 4 and let it completely take over your life. Of course, this isn't an exhaustive list and we'd love to hear from you, feel free to share your own recommendations and opinions in the comments below.
Get the Windows Central Newsletter
All the latest news, reviews, and guides for Windows and Xbox diehards.
Jen is a News Writer for Windows Central, focused on all things gaming and Microsoft. Anything slaying monsters with magical weapons will get a thumbs up such as Dark Souls, Dragon Age, Diablo, and Monster Hunter. When not playing games, she'll be watching a horror or trash reality TV show, she hasn't decided which of those categories the Kardashians fit into. You can follow Jen on Twitter @Jenbox360 for more Diablo fangirling and general moaning about British weather.