CES 2023 roundup: NVIDIA 4070 Ti, AMD Ryzen 7000, 13th Gen Intel, and PCs from Lenovo, Razer, HP, ASUS, and more
CES saw a massive range of devices from the biggest names in tech.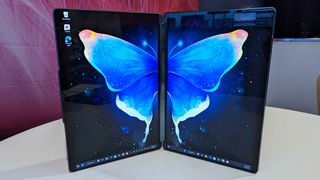 (Image credit: Future)
CES 2023 has officially wrapped up, leaving us with a litany of devices to study and look forward to throughout the year. Just about all of the major tech brands made at least one announcement during or centered around the conference. AMD, Intel, and NVIDIA made CPU and GPU news while Dell, LG, Lenovo, and Razer were among the many OEMs to unveil laptops, PCs, and accessories.
With so many announcements to sort through, it's easy to miss a few, or even tune out the news since it comes so quickly. Here's a recap of the biggest announcements at CES 2023, at least on the Windows side of things. Our colleagues over at Android Central covered CES too.
NVIDIA RTX 4070 Ti
What was arguably the biggest news of last week wasn't necessarily good news. NVIDIA confirmed pricing for its RTX 4070 Ti graphics card. That GPU was once known as the RTX 4080 before NVIDIA pulled its launch and rebranded it under the 4070 Ti moniker.
The RTX 4070 Ti was officially announced at CES 2023 in a move that was a bit of a surprise. The graphics card is designed for 1440p gaming. Its pricing starts at $800, which is $100 less than what it was going to priced at when it was the RTX 4080. That fact irked many, who point to the price drop as proof that the card was overpriced under its previous branding.
While the pricing proved controversial, the RTX 4070 Ti will likely be among the best graphics cards when it comes to performance. The card should handle the best PC games at 1440p and be able to power some 4K gaming, especially if you take advantage of Deep Learning Super Sampling (DLSS) 3, which is exclusive to NVIDIA's RTX 40 series.
AMD Ryzen 7000 laptop CPUs
AMD also hit the showroom floor at CES. The company unveiled its Ryzen 7000 series laptop CPUs for the next wave of PCs. Many of the laptops announced at the conference had variants powered by AMD's latest chips. Since the Ryzen 7000 range has a mixture of architectures and naming schemes, it can be a bit confusing. Our managing editor Richard Devine broke down all of the new chips last week.
Here's a quick rundown:
Ryzen 7020 series: Based on Zen 2, with a maximum of 4-cores and 8-threads. Integrated graphics based on RDNA 2. Supports LPDDR5 memory.
Ryzen 7030 series: Based on Zen 3, with a maximum of 8-cores and 16-threads. Integrated graphics based on Vega, and supports DDR4 and LPDDR4 memory.
Ryzen 7035 series: Based on Zen 3+, with a maximum of 8-cores and 16-threads. Integrated graphics based on RDNA 2, and supports DDR5 and LPDDR5 memory.
Ryzen 7040 series: Based on Zen 4, with a maximum of 8-cores and 16-threads. Integrated graphics based on RDNA 3, and supports DDR5 and LPDDR5 memory.
AMD also announced Ryzen AI last week. It's an XDNA Adaptive AI architecture that will feature in the Ryzen 7040 series of processors. This is the first time that an AI engine has been integrated into an x86 CPU and it promises better efficiency in the area.
Intel 13th Gen chips
Intel had a massive CES. The chipmaker unveiled the 13th Gen Intel Core mobile CPUs that power many of the newly announced laptops from CES 2023. The company also expanded its 13th Gen desktop CPU lineup and announced the new entry-level Core i3 N-series mobile CPUs.
The family of 13th Gen Intel Core mobile processors includes the world's first 24-core processor for a laptop. In total, Intel announced 32 chips across its latest generation of mobile CPUs. The flagship Intel Core i9-13980HX holds the top spot of the family, thanks to its 24 cores. Our channel editor Ben Wilson shared the complete specs of all of the mobile CPUs last week.
Intel first announced its 13th Gen desktop CPUs back in September 2022, but those were K-series processors. Last week, the chipmaker took the wraps off its 65-watt and 35-watt 13th Gen desktop CPUs. The chips have up to 8 more efficiency cores than the previous generation, maxing out at a total of 24 (8 performance and 16 efficiency). I broke down the full specs of the chips during CES.
On the lower end of the processor spectrum, Intel announced its entry-level Core i3 N-series mobile CPUs. The N-series chips have up to 8 efficiency cores and are built on Intel 7 process tech. Those processors are designed for efficiency and are aimed at the education sector.
Lenovo's unique PCs
Lenovo announced a large library of devices at CES 2023, including Legion gaming PCs, a ThinkBook Twist with an e-ink display and an OLED screen, and a powerful All-in-One. But one device stood out, the Lenovo Yoga Book 9i. That laptop features a pair of OLED displays and looks like the spiritual successor to the never-released Surface Neo.
The Yoga Book 9i can flip around into different postures, similar to Lenovo's other Yoga Books. Unlike its flexible siblings, the Yoga Book 9i can also be used with its dual displays stacked vertically or horizontally, allowing the PC to act as a portable desktop.
An included Bluetooth keyboard can attach to the Yoga Book 9i magnetically, which lets a person use the computer as a traditional clamshell laptop.
The Yoga Book 9i looks like a mix of the Lenovo ThinkPad X1 Fold and the Microsoft Surface Neo, both of which have garnered attention from our readers over the years. The foldable PC is expected to ship in June 2023 with a starting price of $2,100.
Razer Blade 18, 16, and more
Razer announced its new lineup of Razer Blade laptops powered by 13th Gen Intel Core processors. The Razer Blade 16 features a dual-mode LED QHD+ display with a refresh rate of 240Hz and a brightness of 1000 nits. The company also unveiled the Razer Blade 18 and a range of accessories, including a webcam, a PC soundbar, and a gaming chair cushion with speakers and haptic feedback.
The Razer Blade 18 and Blade 16 run on 13th Gen mobile processors from Intel alongside NVIDIA RTX 4000 series graphics. They also support DDR5 memory and max out several other aspects of their respective spec sheets. Based on their specs and designs, both of Razer's new offerings should rank among the best gaming laptops.
There are quite a few models of the Razer Blade 18 and Blade 16, all of which were broken down by our gaming editor Rebecca Spear.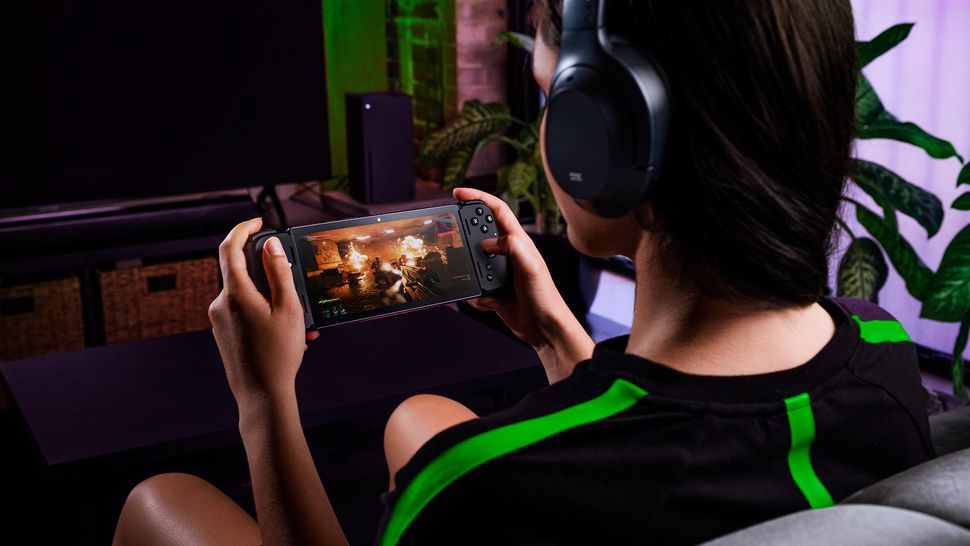 Quite a few gaming accessories and peripherals were shown off by Razer last week. Project Carol is a gaming chair head cushion that includes haptic feedback powered by Razer HyperSense and 7.1 surround sound audio.
The Razer Edge is the latest gaming handheld. It has a 6.8-inch AMOLED display and runs on the Snapdragon G3x Gen 1 processor. With that hardware, the Razer Edge can play native Android games while also supporting streaming through Xbox Cloud Gaming.
Rounding out the wave of announcements was the Razer Kiyo Pro Ultra Webcam, the Razer Leviathan V2 Pro soundbar, and an adjustable head strap for the Meta Quest 2.
HP's powerful PCs
HP showed off some powerful new PCs at CES 2023. Laptops and desktops from the OMEN lineup were unveiled, as well as the HP Dragonfly Pro and Dragonfly G4 laptops. The PCs run on the respective 13th Gen Intel CPUs for their form factor. The OMEN 40L and 45L top the charts with support for 13th Gen Intel Core i9-13900K and an NVIDIA GeForce RTX 4090. On the laptop side of things, the OMEN 17 features a 13th Gen Intel Core i9-13900HX mobile processor.
The Dragonfly laptops are aimed at creators and freelancers. The Dragonfly Pro has an AMD Ryzen 7736U inside while the Dragonfly G4 has a 13th Gen Intel Core processor.
ASUS 3D display
ASUS showed off a new type of 3D OLED display that can make images appear in three dimensions without requiring special glasses. The screen is featured in the ASUS ProArt StudioBook 16 and VivoBook Pro 16X laptops. The laptops use what ASUS calls "Spatial Vision" to deliver a 3D experience that's unlike anything we've seen on a laptop before.
In addition to the screen itself, the secret sauce behind the 3D tech is eye tracking, which is built into both laptops. By following where a person's eyes are, the laptop can make the images appear properly in front of the user. It's a difficult feature to show off in videos, since it requires hardware that won't be available until later this year.
"One of the demos I experienced was a simple showcase of some 3D models, and it's hard to put into words how impressive they looked. The level of detail visible is remarkable," said our managing editor Richard Devine. "It takes a second or two for your eyes to adjust, but otherwise it just feels, well, normal."
ASUS also detailed its 2023 Strix lineup of gaming laptops at the event. Those PCs feature the latest hardware from Intel, NVIDIA, and AMD, depending on the model you choose.
Get the Windows Central Newsletter
All the latest news, reviews, and guides for Windows and Xbox diehards.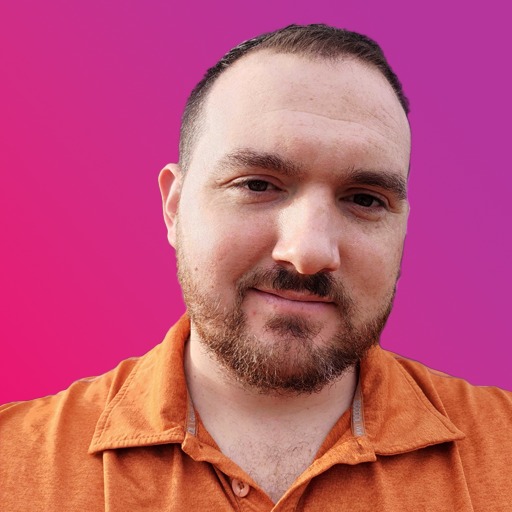 News Writer and apps editor
Sean Endicott brings nearly a decade of experience covering Microsoft and Windows news to Windows Central. He joined our team in 2017 as an app reviewer and now heads up our day-to-day news coverage. If you have a news tip or an app to review, hit him up at sean.endicott@futurenet.com.