CES 2023 presents an exciting future for gaming laptops
18" laptops make a return at CES, and I'm here for it.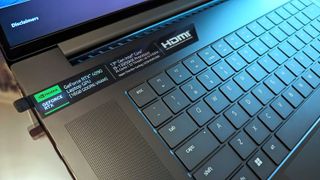 (Image credit: Daniel Rubino | Windows Central)
I'm sure you already noticed, but CES 2023 is in full swing this week. The consumer electronics show has manufacturers showing off revisions to their existing ranges and all-new expansions into territories in dire need of a shake-up.
Gigantic 18" gaming laptops with 16:10 panels are among some of the most surprising reveals at the convention in Las Vegas, especially since a recent trend of portable gaming hardware leaning into making everything ultra-compact and lightweight, sometimes at the cost of performance potential.
Abandoning real-time rendering entirely and opting for cloud gaming seemed like the intense focus for many gaming divisions towards the end of the last year, including the Razer Edge handheld with its beautiful 6.8" AMOLED panel hitting 144Hz refresh rates while streaming AAA titles, demonstrated at Razer's CES booth this week.
Nothing, in my opinion, can replace the experience of genuine, live-action gaming with a powerhouse laptop from ASUS ROG STRIX, a wealth of options from MSI, or the expanded Lenovo Legion Pro line-up. To my delight, my favorite gaming brands have brought some exciting prospects to the table in Nevada this year. However, some alarming gimmicks within laptops shown elsewhere in the show have yet to sell me on their usefulness.
Does CES think 3D is still 'future tech'?
At-home and portable screens with three-dimensional gimmicks have been an outstretched trend pushed by technology companies that have never convinced me of their long-term appeal. I've always given them a shot at the beginning, whether watching movies in the cinema with garish, oversized sunglasses just for characters to reach out a gigantic hand every few minutes or occasionally adjusting the depth slide on my Nintendo 3DS before disabling it forever.
Even virtual reality has imperfections, and the highest-grade VR headsets still suffer from the occasional glitch that makes your view hitch, which can take you out of the immersive experience and even cause some motion sickness. At least for gaming, the nature of entering a virtual world is more exciting thanks to the improvements to controllers, such as per-finger tracking and grip detection.
Our managing editor Richard Devine had hands-on experience with this kind of tech via ASUS Spatial Vision. So far, CES 2023 has proved that manufacturers are keen to keep this tech separated from machines focused on 3D model creation rather than gaming.
Some side effects from modern gaming components, such as the NVIDIA RTX graphics cards, come in the way of the NVIDIA Broadcast Studio enhancing video and audio for live streaming and conference calls. Still, it's better off staying that way, and I'm glad this obsession with 3D panels has avoided the latest gaming laptops. It might appeal to creators, and I'm open to testing its applications as a novice Blender user creating 3D models, but my intrigue stops there.
Budget-unfriendly GPUs
Gaming laptops can be fantastic value for more than mobile access to your libraries of PC-exclusive titles, even beyond being a fully-fledged Windows machine. There was a significant stretch where I didn't have a desktop machine, opting for a high-end laptop that remained on my desk connected to an external monitor and peripherals.
Buying a gaming laptop that happens to contain a premium graphics card is a similarly clever tactic to choosing a pre-built tower over constructing your own. Brand-new GPUs have had an unfortunate reputation in recent years for being wildly overpriced compared to their implied MSRP, but grabbing them as part of a complete package can shave off some of the cost.
Even the just-released GeForce RTX 4070 Ti has entirely skipped an official NVIDIA model, leaving third-party manufacturers to charge whatever they like. Bagging a cutting-edge AMD Radeon RX 7000-series or NVIDIA RTX 4000-series alongside the latest range of confusingly-named AMD Ryzen 7000 or Intel 13th Gen Core mobile processors without destroying your bank account seems to rank from reasonably attainable to a complete pipedream with some of the CES 2023 offerings.
At the cheaper end for 2023, Lenovo's 16" Legion Pro laptops come in four flavors. The 5, 5i, 7, and 7i models vary primarily on processor choice but feature a vague 'next-gen NVIDIA GeForce' option for graphics cards.
If the $1,460 Legion Pro 15 can manage at least a mobile RTX 4050, then the high-end Legion Pro 7i at $2,000 could see anything up to the mobile 4090. It's a decent option for performance parts without getting too crazy on prices.
On the other end of the spectrum, ASUS has gone all-in with its 14" ROG Zephyrus duo laptop featuring minimalistic changes to the aesthetic but monstrous performance lurking underneath.
Its 16-core AMD Ryzen 9 Zen 4 CPU pairs with the highest NVIDIA GeForce RTX 4090 mobile GPU alongside its famed twin screens, the slim lower panel showing live diagnostics, extended game stats, or anything you choose for a cool $4,000. It may be extreme for most people, but ASUS has earned its place in the enthusiast category after years of manufacturing extremely high-performance PC components.
Finding the balance
Personally, meeting in the middle for cost with the benefit of expanding to a 16 or 18" panel via the latest line-up of Razer Blade laptops appeals to me the most out of everything shown at CES so far. The revealed spec sheets make your graphics options as clear as day, with choices from a GeForce RTX 4060, 4070, 4080, or even a beefy 4080Ti mobile GPU.
Line those up with the killer Intel Core 13th Gen i9-13950HX processor and 32GB of DDR5-5600 RAM, and you're already hitting some of the highest specs for a portable gaming machine starting at around $2,900. It's still a significant number at a glance, but considering the CPU and GPU alone would set you back well over a thousand dollars at MSRP, packaging them into a beautiful Razer-branded enclosure with a 240Hz 1600p panel is a no-brainer if you have the budget.
Overall, I'm ecstatic to see 16:10 panels making a real comeback for gaming laptops this year. The return of a chunky 18" form factor allows for some high-end performance components inside each. And while glasses-free 3D display tech is fascinating to experience in person, I'm glad it's kept separate from some potential additions to the best gaming laptops.
The biggest downside to CES is waiting for everything to be released to consumers properly, but I'm excited to see how these beasts perform with real-world testing throughout 2023. A few more days to the Vegas convention remain, and our editor-in-chief Daniel Rubino has his boots on the ground to feed us the juiciest info directly from the brands.
Get the Windows Central Newsletter
All the latest news, reviews, and guides for Windows and Xbox diehards.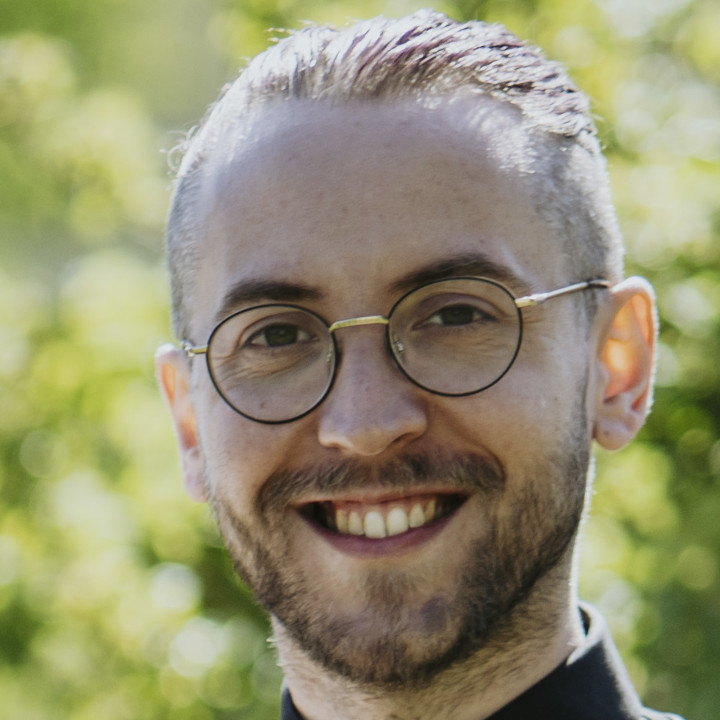 Ben is the channel editor for all things tech-related at Windows Central. That includes PCs, the components inside, and any accessory you can connect to a Windows desktop or Xbox console. Not restricted to one platform, he also has a keen interest in Valve's Steam Deck handheld and the Linux-based operating system inside. Fueling this career with coffee since 2021, you can usually find him behind one screen or another. Find him on Mastodon @trzomb@mastodon.online to ask questions or share opinions.