How to upgrade the SSD in your Lenovo Legion Y7000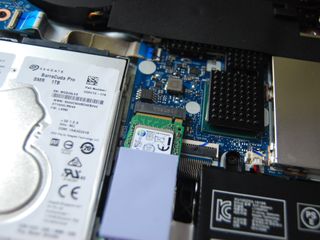 Lenovo's Legion Y500- and Y700- series laptops climb in price quickly, especially when you get RTX NVIDIA graphics cards (GPU) involved, but for those looking for mid-range performance at a great price, there is the Legion Y7000. As an added bonus, the back panel of the laptop can be removed, giving you access to the RAM, hard-disk drive (HDD), and solid-state drive (SSD) for easy upgrades. If you'd like to replace the M.2 PCIe SSD with something larger or faster, we've created this guide to help you along the way.
Hardware and software to get the job done
How to upgrade the M.2 SSD in your Lenovo Legion Y7000
Note: Before beginning any upgrades on a PC, it's a good idea to back up your data in the unlikely event something should go wrong. You'll also want to ensure you're not working in a static-filled environment, as it can cause damage to a PC's internal hardware. Consider investing in an anti-static wristband to avoid unnecessary damage.
Your Lenovo Legion Y7000 comes with a 1TB HDD — which can also be upgraded — and a 256GB PCIe SSD. It's likely the Samsung PM981, which offers, in our testing, read speeds up to 3,493 MB/s and write speeds up to 1,653 MB/s. It's really not a slouch, and if you're upgrading, it's likely for more storage space or for faster write speeds, both of which are available with the Samsung 970 EVO Plus.
Because Windows 10 comes installed on the original SSD in the Legion Y7000, we recommend cloning all data (Windows 10, apps, and anything personal) to the new SSD with an external enclosure before the upgrade process. If you choose to clone, you should be able to boot your PC as usual following the upgrade with no further tweaks necessary. We've had success using Macrium Reflect to clone and have even written a complete guide to help you get the job done. Samsung also makes a cloning tool for use with its hardware. Alternatively, you can do a clean install of Windows 10, but know that you'll essentially be starting from scratch.
Once you've completed any necessary cloning or backup, you can proceed with the steps below to upgrade the M.2 SSD in your Lenovo Legion Y7000. Be sure to power off your laptop before removing the back panel.
Unscrew the 11 fasteners on the back panel of the Legion Y7000 using a Philips-head screwdriver. There are also two screws in the black venting along the back edge, but they can remain in place.
Pry up the bottom panel using a thumb or pry tool. Start with a front corner and carefully work your way around so as to not damage the panel or keyboard deck.
Unscrew the single black fastener holding the M.2 SSD in place using a Philips-head screwdriver.
Pull the old M.2 SSD away from the mount. It should slide out easily.
Insert the new M.2 SSD into the slot. It is keyed and should only fit in one way.
Screw in the single black fastener at the end of the M.2 SSD, being careful not to overtighten.
Replace the sticky silicone pad on top of the SSD. This helps dissipate heat produced by the SSD.
Replace the bottom panel of the laptop by applying pressure around the edges. You should hear the panel snap back into place when it's seated properly.
Screw in the eleven fasteners on the back panel.
You're now free to boot up your Legion Y7000 and see if the upgrade went according to plan. Because you cloned the old SSD to the new SSD, you shouldn't need to perform any extra steps. The laptop should boot up as it always does, but if it doesn't, you can always replace the old SSD and retry the cloning process.
Our top hardware and software picks
Our pick for an upgrade M.2 PCIe NVMe SSD is Samsung's 970 EVO Plus. It's incredibly fast, it's long-lasting, and it's relatively cheap for the performance you're getting.
Blazing SSD speeds
Unreal performance up to 2TB in size

Samsung's 970 EVO Plus brings blistering read and write speeds, a competitive price, and a five-year warranty, which altogether is an impressive package. Sizes start at 250GB and go up to 2TB.
Not only does the Legion Y7000 come with impressive specs straight from the factory, the RAM, SSD, and HDD can also be upgraded to keep it relevant longer.
Lenovo Legion Y7000
$1,100 at Costco
Gaming laptop with GTX 1060 and hexa-core Intel CPU
Lenovo's Legion Y7000 is a worthwhile alternative to the Legion 700 series, focusing more on power than on extra features that don't contribute to overall performance.
Powerful but affordable
Additional Equipment
To make the upgrade process easier and less risky, consider investing in some of these affordable PC tools, and don't forget about Macrium Reflect for those who want to clone drives.
ElecGear M.2 PCIe enclosure ($50 at Amazon)
If you're cloning the original SSD to the new SSD, an external enclosure is needed. This option from ElecGear fits M.2 PCIe NVMe SSDs and can connect back to your Legion Y7000 with USB-C or USB-A.
Macrium Reflect 7 (Free at Macrium)
We've had success cloning drives with Macrium Reflect 7, and have even written a complete guide on how to use it properly. A free edition is available, but you can purchase a full edition with a bunch more features for those who truly take backups seriously.
ORIA PC toolkit ($34 at Amazon)
Having the proper gear to work on your PC will always make the job much easier. Here you get a plethora of tools contained in a portable case.
Rosewill anti-static wristband ($6 at Amazon)
Static electricity can damage sensitive PC parts, so remove the risk with an anti-static wristband. Fasten it around your wrist and clip it onto your PC for peace of mind.
Get the Windows Central Newsletter
All the latest news, reviews, and guides for Windows and Xbox diehards.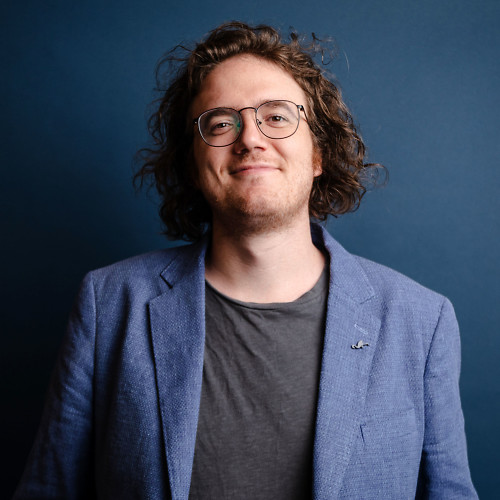 Senior Editor, Laptop Reviews
Cale Hunt is formerly a Senior Editor at Windows Central. He focuses mainly on laptop reviews, news, and accessory coverage. He's been reviewing laptops and accessories full-time since 2016, with hundreds of reviews published for Windows Central. He is an avid PC gamer and multi-platform user, and spends most of his time either tinkering with or writing about tech.