The Seagate FireCuda 2TB internal drive is not a solid state drive, but it's also not a hard drive. It's a hybrid drive, which is somewhere in between. It has the storage of a 2TB hard drive but it uses NAND memory and a cache system to allow for performance closer to an SSD. This drive sells for around $80 usually, and you can find it for $78 at Amazon at the moment. This is one of the best prices we've ever seen and beats the last deal we shared by $5. The Newegg sale ends in two days.
Fast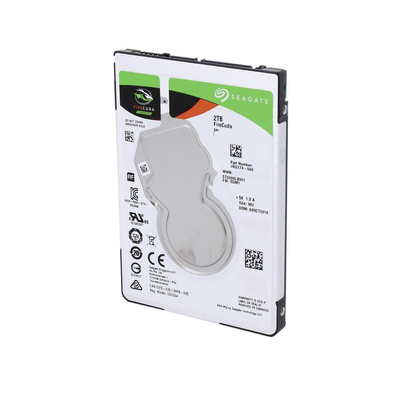 Seagate FireCuda 2TB gaming solid state hybrid drive
The size of a 2.5-inch hard drive and can store up to 2TB of data. Flash-accelerated technology gives it load times five times faster than a standard hard drive. Multi-tier caching helps boost performance, too. Five-year warranty.
$59.99 $75.00 $15 off
The deal given is no longer valid and we do not have a better one. However, we have found some similar deals
The single terabyte version is currently $59.99 at places like Amazon, so you're getting twice the space for the same cost. Even the 500GB version is only $49.99. Just $10 more for all that space? Easy decision I think. There is a more updated model that includes a faster spinning hard drive, but the 2TB version is going for $100, which makes the above deal a much better value if you're looking to save some money.
The process is mostly automatic with the FireCuda (some SSHDs let you manually choose what to do with it). You get a 5400 RPM hard drive, which is already nice and fast for a hard drive. And then you get the cache system that gives you SSD-like performance for some stuff. The accelerated tech will help with load times and write times, letting you get to your games and other programs much faster.
This sort of drive is perfect if you have very limited storage options, like a laptop that only has one drive bay and is still using an ancient hard drive. The drive also won't add to your power consumption, so you don't have to worry about that.
It comes with a five-year warranty from Seagate.
We may earn a commission for purchases using our links. Learn more.