6 useful things you can still do with Kinect for Xbox in 2019
Even though Kinect may be dead, here are six things you can still do with the Xbox One accessory.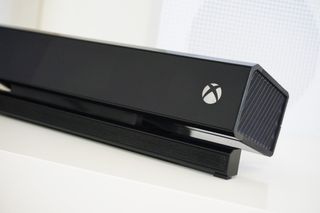 (Image credit: Matt Brown | Windows Central)
Earlier this year, Microsoft wrapped up production on its Kinect sensor – the company's ambitious camera and motion controller for Xbox consoles. Following a major push for the device across the Xbox 360 and Xbox One, Microsoft's hopes for the device eventually fell flat, amid privacy concerns and disappointing software support.
The end is nigh for Kinect, especially with the company having recently discontinued its Kinect adapter, which allowed the accessory to be used on the Xbox One S and Xbox One X. Despite this, the legacy Kinect established hasn't entirely diminished, with games, apps and OS-level features still available across the console. If you're among the remaining Kinect users on the console, the device still has tricks to show in 2018.
A whole load of Kinect games
This is a somewhat obvious point to start on, though the existing library of Kinect games shouldn't be forgotten. While a lack of consistent quality titles was a major factor in the device's downfall, there are still several enjoyable games built around the accessory.
One of the differentiating aspects of Kinect was its sensors, which powered its unique motion controls. Most Kinect-integrated games leveraged these tools, with hands-free gameplay that put players at the center of the experience. Among the highlights of these were FRU (opens in new tab) and Fruit Ninja Kinect 2 (opens in new tab) – games that required players to use their body to complete challenges. Other titles, such as D4: Dark Dreams Don't Die (opens in new tab) and Zoo Tycoon (opens in new tab) weren't necessarily built for Kinect, but still offered motion controls to experience the game in an imaginative way.
Alternatively, a range of games during the console's launch period supported Kinect voice commands, while still tying core gameplay to a controller. Dead Rising 3 (opens in new tab)'s support left players shouting "You're crazy!" at challenging foes, while Forza Horizon 2 (opens in new tab) featured a voice-controlled G.P.S and mapping system. These implementations weren't revolutionary but added additional depth for existing Kinect users.
Development of Kinect games may have come to a halt for many, though some companies continue to invest in the device. The most prevalent of these is "Virtual Air Guitar Company," a developer that still pledges to make Kinect games going forward – though it's unclear how long this can remain sustainable.
Best Kinect Games for Xbox One
Voice commands and Cortana
Of Kinect's features, arguably the most widely used has been its voice commands. Providing a sleeker (and often much faster) method of jumping between aspects of the OS, these were a great example of how Kinect can naturally fit with the console.
Some elements of the original system-level Kinect integration have been phased out, with recent revisions of the OS pushing for a more controller-focused interface. Despite this, voice commands still remain, with strict phrases to trigger shortcuts to certain apps, quickly perform certain tasks, or move around the interface.
For more natural language, the console also has Cortana – Microsoft's digital voice assistant from its PC and phone endeavors. Offering the similar base functionality of standard voice commands, with the expanded functionality that comes with Cortana, this packs more features and flexibility. And tying into the Universal Windows Platform (UWP), this also allows for deeper voice controls across apps, opening the console to smart-home devices and other third-party services. While there are clear limitations to Cortana's abilities, it still has potential going forward.
While Cortana is supported over Xbox One headsets, traditional voice commands are tied exclusively to the Kinect sensor. Even then, having an external microphone rather than a headset feels considerably more natural, making Kinect preferable even if not required.
Webcams for Skype, Mixer and more
With a high-resolution camera slapped on Kinect, the device also serves as a great webcam across supported apps. Among these is Skype, which allows for high-quality video calls, and live streaming services such as Mixer, with webcam broadcasting. This also applies to other apps available on the Xbox One which take advantage of the camera in any way.
Support for plug and play devices has been slowly rolling on Xbox One, with third-party webcams now supported on the console. While there are arguably superior cameras compatible with the console now, the Kinect still shines in both its visual quality and integrated microphone array.
Quick Xbox One sign-in
If your Xbox One is used by multiple people, Kinect's automatic sign-in feature makes it easy to instantly access your personal content. Taking advantage of its tracking abilities, the Kinect can be used to automatically sign into your Xbox Live profile when walking within the presence of the sensor. This is all handled subtly, without having to navigate menus in the process.
Use it with a Windows 10 PC
While Kinect's official Xbox One support may be limited today, the full potential of the device can be unlocked with a PC. If you managed to grab one before being discontinued, the Kinect USB adapter allows the device to also be connected directly to a Windows PC, for use with the official software development kit (SDK) offered by Microsoft. If you don't have a Kinect adapter, some you can bypass this step by using our DIY guide.
Kinect unmatched tracking abilities are the biggest draw, with innovative PC applications built around the device. Alternatively, its advanced infrared technology also means the device serves as a Windows Hello camera, adding biometric security to your PC.
How to set up Windows Hello facial recognition in Windows 10
If all else fails...
With future plans for Kinect looking grim, the feature set of the device isn't expected to grow going forward. If none of the aforementioned main features appeal to you, the device likely isn't for you. Luckily, with Kinect being a heavy device with its own complex components, it also serves as a perfect paperweight... sadface.
What do you use Kinect for in 2018? If you have any other tips, make sure to let us know in the comments section below.
Windows Central Newsletter
Get the best of Windows Central in your inbox, every day!
Matt Brown was formerly a Windows Central's Senior Editor, Xbox & PC, at Future. Following over seven years of professional consumer technology and gaming coverage, he's focused on the world of Microsoft's gaming efforts. You can follow him on Twitter @mattjbrown.
I still use it to turn up or down the volume if the remote isn't close, especially since there isn't a way to do that from the game controller. Sometimes I'll use a voice command to play/pause if the remote isn't close (e.g. walking back into the room I will say play before sitting down). My wife sometimes uses it to switch apps still. I used to do that a lot, but as the OS got more controller-focussed, it's probably about the same amount of time to switch apps with less potential for frustration when it gets it wrong. I think the only game I ever tried with it was Kinect Sports Rivals. Fun game, but not so much fun that I rushed back to play it more than about 3 times including things like moving furniture to get enough space. We did use it for Skype about a dozen times between the two of us as well. That is pretty useful, especially for calls involving both of us so we didn't have to squeeze in front of a computer screen. That's about it. It's still useful, but if it broke tonight, I don't think we'd miss it.

It's a great piece of hardware to use in researches on the robotics area. ♥️

MS is exhibiting a severe level of incompetency! They are quite literally creating problems for their customers by removing, and/or failing to sustain what has been, and should have remained 'staple' feature sets for their Xbox/Windows 10 platform. They are harming their relationship between their once loyal customer base and harming their place in the industry by not insuring a static set of staple features that we can trust will always remain for as long as the platform does and remain features which will grow more and more powerful with each and every change made! People are growing to truly dislike Microsoft (and greatly) because of these practices, as that all too delicate cord of trust between them and the user (already so tattered and frayed) continues to snap and unravel like old rope! Truly disappointing!

Kinect is next in a long line of truly innovative products that I used, believed in and evangelized to only have it taken away from me. True, there were a lot of unpolished Kinect games but some really stood out (Kinect Sports, Kinect Party, Kinect Labs was also so very fun.) Kinect on the XBOX One always seemed half baked but I still use it today on my XBOX One X and will continue to use it until it or my adapter goes out. And oh, I still wish KINECT PARTY had been ported over. Such a fun party game for kids.

There is software written for it to translate sign language. Now it is obsolete I guess.

Too bad I can't find an adapter to add my Kinect to my XBox One X at a humane price.

There is an option 7 unlocked. - Kinect can be used for throwing on some ceo's head

I invested $85 couple months ago to purchase a Kinect sensor and a Adapter for the purpose to support Skype and voice control for XB1 X. It is a perfect pair as a XB1 X indispensable companion for group Skype.

I still use it to log in to my Xbox One. Sometimes I tell it to turn on by voice but I have to turn the controller on anyway. I really wanted to use the hand jestures but didn't get to before they did away with them. It's ironic that I have the Kinect and 60 minutes of Skype every month but never use it because I don't have anyone to call. Another interesting option if you don't have a Kinect is to use a tiny microphone that plugs directly into the headphone jack on the wireless controller. I bought one before I got the Kinect and left it plugged in while I used the controller. It can be used to give the Xbox voice commands without a Kinect or having to put on a headset and just costs a few dollars. The one I bought is black and is hardly noticable.

We use Kinect's auto-login and voice controls all the time. Being able to switch users on the fly just by saying "Hey, Cortana, show my stuff" is great. And ever since we loaded the Xbox One profile on our Logitech Harmony, we never take the controller out of the drawer.

"A whole load of Kinect games" Oh please...

Use it on Xbox X for everything and another on my pc for Hello and web cam..duhh.lol

I mainly depend on it for Xbox sign-in, hard to imagine not having that.