The tech Team Windows Central uses every day
The Windows Central team is often asked what gear we use on a daily basis. So here we're going to talk about just that.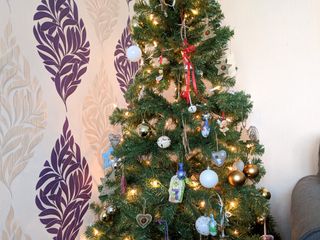 As we close out another year, there's been a lot of great technology that crossed our paths in 2017. Windows PCs continue to get more innovative and become more and more powerful, and choosing between them is a challenge.
We have buyer's guides galore, but ultimately, the Windows Central team is just like our readers in that we have to pick our own gear to use every day. We're often asked what we use and why, so let's end 2017 with a little insight into just that.
We narrowed it down to three categories: Our main PCs, the phones we're using, and a "wild card," for a piece of tech we're using that genuinely surprised us or makes the day go that little bit better.
PC
Daniel Rubino, executive editor – Dell XPS 27
After using the gorgeous Surface Studio for a few months, I switched to the substantially more powerful Dell XPS 27. While I lose pen support, I was never the target market for the Surface Studio. The XPS 27, on the other hand, not only keeps a 4K display with high color accuracy but tosses in 10 speakers as well making it a more multi-media friendly choice.
The extra graphics power also helps when running two additional monitors off the XPS 27 and it means I can play some more intense games. The real benefit though is the zippy solid-state drive (SSD) instead of the lackluster combo SSD and spinning drive in the Studio, which you can feel lag at times.
Richard Devine, reviews editor - Alienware Aurora
In early 2017, I picked up a new desktop PC from Alienware to act as my main rig for work and play and I'm really glad I chose the Aurora. I could have built a PC myself, but many things pointed me this way. It came pretty well equipped with a Core i7 6700, 8GB of RAM, 256GB NVMe SSD and GTX 1070 GPU.
But it's also super easy to upgrade and since I've added 32GB of RAM, a couple of extra drives, and a GTX 1080 Ti. None of the parts inside are custom, everything Dell puts into the Aurora is standard size, making it easy to swap out.
It's everything I ever needed in a PC and a whole lot more. It's quiet, fairly compact, which was important since I'm tight on space, has about twice as many ports as I actually need, and it hasn't put a foot wrong in the 10 months or so of ownership. And it has LED panels, which are super important, of course.
Rich Edmonds, staff reviower - Custom rig
I've lost count which revision this happens to be of my main gaming rig, but for the foreseeable future, I'll be relying on my current setup. This configuration includes an Intel Core i5-6600K overclocked to 4.6GHz, 16GB of RAM, and a ZOTAC GTX 1070 AMP! Extreme edition GPU. It's powerful enough to avoid the need to pick up a console, allowing me to enjoy the Nintendo Switch when not at the desk.
When it comes to the case, I recently switched from a green Thermaltake Core P5 with custom water loop to a more conservative (yet gorgeous) Phanteks P400S with a Cooler Master EVO CPU blower — arguably the best air cooler on the market for processors. The PC allows for comfortable 1440p gaming at high to maximum settings in most games, aside from Star Citizen and a handful of other demanding titles.
There's only a single strip of LEDs inside the case, which came with the chassis, and I've turned off other lighting to keep it from looking obnoxious. Once you go custom built, you never go back.
Jez Corden, games editor - Razer Blade 14 (2017)
Right now I'm using a Razer Blade 14 (2017 model), with the HD non-touch display, core i7 Kaby Lake quad-core CPU, and a GTX 1060 GPU.
I had to upgrade from my previous Surface Book (2015 model) purely because of the processor. Dual-core simply isn't strong enough for video editing and multitasking to the degree I needed, despite how much I loved the Surface Book overall (and how badly I miss the touchscreen).
I've written up some of my thoughts about the Razer Blade previously, but after using it for almost a year, I find myself yearning for the Surface Book's aspect ratio, touch panel, and inking digitizer. As a casual artist, having all the tools in a single place on the Surface Book was simply great, and now that the Surface Book 2 has rectified the CPU and GPU issues, I think I might flip back to team Surface when the Book 2 lands in Europe.
As a pure workhorse though, the Razer Blade is simply top-notch. It's super speedy, lightweight and thin, no-nonsense. The biggest annoyances, for me, are how easily smudged and dusty it gets, owing to its black exterior, and the noise. Playing games, this thing is not quiet, even with lighter titles.
Matt Brown, writer – Dell XPS 13
While in the office, I use a custom high-end desktop rig, if away from the desk, the Dell XPS 13 still remains my go-to for productivity. After a year with the device, the XPS 13 might not stand out for its flashy design or innovative features – but it captures the core features of a high-performance Ultrabook and perfects them.
I first purchased my XPS 13 was when I was studying as an artist, meaning I went for the spec'd out model with a QHD display. This high-resolution "InfinityEdge" screen still stands out for its sleek bezels, without compromising on visual clarity. With great performance, a solid keyboard and overall premium feel, the XPS 13 packs all the features I expect from a high-end PC. While many refer to its design as uninspiring in 2017, I appreciate its simplicity – offering the key essentials of a laptop in a top-tier package.
Sure, the camera placement might not be perfect, and the QHD display does take its toll on battery life, but ultimately, the XPS 13 successfully strips down the core of a laptop into a refined experience.
Al Sacco, managing editor - Surface Book 2 15-inch
It cliché, and lazy, and lame to call tech devices "sexy." But I don't care — the Surface Book 2 is tres Sexy, with a capital S.
It's been a long time since I had such an immediate and overwhelmingly positive reaction to a new PC. The Surface Book 2 is beautifully crafted, impressively powerful, and crucially versatile. I also have a Surface Pro, and as much as I like that device, I've barely touched it since I got my Surface Book 2. I use the 15-inch version, and though it's super portable, it's also strong enough to serve as my main desktop PC in my home office. I love the touch display and Surface Pen support. It's big enough to use comfortably with the Surface Dial on its screen. Battery life is solid. And it's a great tablet when you need it to be.
This is a serious PC, and though it certainly does not come cheap, it's a good example of (mostly) seamless hardware and software integration on Windows, something that Surface does better than any other Windows computer.
Cale Hunt, staff writer - Surface Pro 4
Despite it not being the latest Surface from Microsoft, I'm still in love with my Surface Pro 4. In this line of work, it's fun to slip out to a nearby coffee shop and soak in some of the social scene we're often lacking, and it's easy to carry the Pro 4 under an arm or in a compact backpack.
It's not the most powerful device out there — I use a separate desktop PC for VR and gaming — but it has what I need to write words and edit photos. The touch display is still one of my favorites out there, and the Surface Pen that attaches magnetically to the side is just an added bonus.
I imagine there will be an upgrade at some point in the not-too-distant future, but this thing still feels as good as the day I got it. Considering the amount of laptops we test and review, calling the Surface Pro 4 my favorite is saying a lot.
Zac Bowden, senior writer - Custom build
I've been using a custom-built PC for quite some time now, ever since Windows 10 launched back in 2015. It's rocking an Intel Core i7-6700K CPU with 16GB RAM and an NVIDIA GTX 1060 GPU. I use a single 512GB SSD for the OS and all my apps and games, because I hate having to deal with multiple internal hard drives.
I mainly use my desktop PC for heavy lifting work, including editing video and streaming the Windows Central Podcast. I'm not a big gamer, which is why I only have a GTX 1060 inside here. It's more than enough for the things I need it to do, and whenever I do want to play a game or two on PC, the 1060 is usually more than enough.
The desktop itself doesn't look like anything special. It's a stealth case, with no lights on it. I think the LED craze so many PC builders have is silly.
Dan Thorp-Lancaster, news writer - Surface Book 2 13-inch
Before I moved to writing solely for Windows Central, I worked across the various Mobile Nations sites and kept up a collection of gadgets on varying platforms to match. Among those was a 15-inch MacBook Pro that I used when I wasn't at my desktop PC, but I was never really happy with it because of the heft and, well, macOS. Enter my new baby, the 13-inch Surface Book 2.
My aging desktop rig is fine, but I'd say my Surface Book 2 is where I spend the majority of my time. And as Al said, this thing is sexy. I've found that, for me, 13 inches is the exact sweet spot between screen real estate and portability. And since writing is what I do every day, I'm in love with the 3:2 aspect ratio; I simply can't work effectively on 16:9 laptop screens anymore. Oh, and the keyboard, which I would rank at the top of my list of concerns for any laptop, is an absolute joy to use.
I'm not made of money, so, as much as I would have loved to, I didn't buy into the maxed out model. However, I did hit the middle ground by picking up a model with GTX 1050 graphics. And while it doesn't blow the socks off of any modern games, it works just fine for jumping into the odd game of Hearthstone.
Also as Al said, the Surface Book 2 doesn't come cheap, and I occasionally wonder if I may have been just as happy with the Surface Laptop. That said, I've been pretty impressed by the Surface Book 2 so far and don't plan to look back.
Phones
Daniel Rubino – Google Pixel 2
The Pixel 2 is arguably the most boring smartphone I have ever owned. That's not a bad thing though; it's a compliment. I like the one-handedness due to the Lumia 950-like size, the ease of it fitting into my front pocket, and the all-day battery life. It just works, and with Android 8.1 and no bloatware, it is pretty much the best Android experience you can get.
However, I'm about to switch to the Razer Phone in the coming weeks due to some forthcoming updates.
Richard Devine - Google Pixel 2
The year 2017 hasn't been a fun one for folks who enjoyed using Windows phones. It started off pretty quiet and got worse from there on out. For much of the year I was still using my Alcatel Idol 4S (or 4 Pro for the European market) with Windows 10, and later a HP Elite x3. But the future of the platform meant I, like many others, went elsewhere.
Ultimately I settled on the Google Pixel 2 as my personal daily driver, even though I've not had it for long. I've also been using the Razer Phone a lot, another device I really enjoy, but the Pixel 2 has some key features which a lot of Windows converts will appreciate.
The first is (mostly) speedy software updates, since Google promises that the Pixel 2 will have three years worth of support and it runs on the very latest and greatest. But what a lot of ex-Lumia fans want is a stellar camera, and you won't find a better one right now than the Pixel 2. It's fast, it takes amazing looking pictures, and portrait mode is a lot of fun to use.
And as we've previously proved, Android is very open to being Microsoftified.
Rich Edmonds - OnePlus 5
Windows phones were my go-to when it came to mobile devices. I was an avid fan of Windows Phone 8, but not so much Windows 10 Mobile. After Microsoft essentially threw in the towel, I was set to find an alternative platform and Android seemed like the best fit. I owned the original OnePlus One when it launched and was an immediate fan of the company. After that I moved back to the iPhone but returned to OnePlus after the launch of the OnePlus 5.
This beast of a smartphone is just what I need. It has super-fast charging, a gorgeous display, great build quality, capable camera, and solid performance. It's by no means perfect — no smartphone is — but it's a device I can safely rely on without issue and even made a DIY fix after accidentally damaging the volume rocker. Getting inside of the OnePlus 5 was straightforward.
Jez Corden - BlackBerry KEYone
As a diehard fan of Windows Phone, this year has been an incredibly painful one. Save for a glimmer of hope in the form of Microsoft's folding "Andromeda" device, it seems the company is all but done with mobile hardware, forcing its users to choose between Android or iOS.
I'll never buy an iPhone, I think they're well overpriced for what you get in terms of quality, and I'm still not ready to jump in at the deep end on Android either. Thankfully, our sister site Crackberry.com was kind enough to loan me a BlackBerry KEYone Android phone, and I've been incredibly impressed by it.
As a fan of the "uniqueness" of Windows Phone, the BlackBerry KEYone's QWERTY keyboard scratches that itch for me. But more importantly, it's actually great to use. If I have to give up Windows Phone's great keyboard, I might as well go with the next best thing, an actual keyboard. I've typed articles on this thing.
With the KEYone, you sacrifice some raw power and screen real estate, but the tradeoff is Lumia 1520-like battery life, which I absolutely adore as a phone junkie. I'll painfully, painfully miss the Windows 10 Mobile OS (and will remain bitter towards Microsoft about it, maybe forever), but the KEYone has certainly made the transition easier.
Matt Brown - Galaxy S8+
After shifting to Android a couple of years ago, one of Samsung's latest flagships, the Galaxy S8+, has become my daily driver. While previous warnings of Samsung's tied-down Android experience kept me skeptical going in, with nearly a year since launch, I have no plans to shift from Samsung devices.
I've always felt the Samsung Galaxy line offered function over style, packing a ton of features into a single package – many you wouldn't even use during your time with a device. And while the same deep feature set is still offered today, the phone is also one of the most visually appealing on the market.
It's hard to pin a single feature as the strength of the Galaxy S8+ - with an excellent camera, memorizing display, strong software and hardware to back it, the device stands out for its overall strength. The feature set can be overwhelming to begin, but having a phone with such wide capabilities can't be beaten.
Al Sacco - iPhone X
The mobile space is a two-horse race these days between Apple and iOS, and Google and Android. (RIP, Windows 10 Mobile …) I've been an iPhone user for years, and as such, Apple has its hooks in me pretty deeply, mainly because most of my friends and family communicate via Apple Messages. I'm also a huge fan of Apple CarPlay, which I use daily and which provides a way better experience than Android Auto, at least in my car.
I preordered my iPhone X the day it became available. Honestly, there's a lot I don't love about the phone. Face ID in particularly is finnicky, and I wear sunglass often, which means I'm constantly having to type in my complex passcode or remove my glasses to access my phone.
But iPhone X is the largest design departure from a previous generation iPhone in many years. And it's mostly a very solid phone. I'm particularly fond of the significantly smaller overall size compared to the iPhone 7 Plus and iPhone 8 Plus, even though the screen is just about the same size on all three devices. And now that there's a decent version of Edge for iOS (with the awesome Continue on PC feature), the iPhone is a great option for Windows users.
Cale Hunt - Google Pixel
Since making the change over from Windows 10 Mobile and my Lumia 950 XL, I've been rocking a first-generation Google Pixel. I've used iPhones in the past, and while they're undoubtedly fine pieces of hardware, I prefer the Android OS.
I actually picked the phone up from Android Central writer Marc Lagace as a temporary option between Windows 10 Mobile and something new in the Android field, but so far haven't gone with anything new and haven't returned the phone. (Sorry, Marc. It's coming back someday.)
When I do finally go for something new, it's likely going to be the Pixel 2. Its older sibling hasn't done me wrong so far, and it seems like it has what I like in a phone and doesn't have what I dislike. I'm looking at you, curved-edge displays.
Zac Bowden - OnePlus 5T
I use the OnePlus 5T for two reasons: OxygenOS and its 18:9 display. I love the 18:9 aspect ratio, and coupled with the stock Android that comes bundled on the OnePlus 5T, it makes this phone the best Android for Windows phone converts. I uninstalled all the Google apps, and replaced them with Microsoft's own.
You would never know Google owned Android when using a OnePlus 5T, because you can remove or disable it all. The only thing Google on my phone is the Play Store, which I'm OK with because the Play Store is full of great apps.
I use the 128GB of model with 8GB RAM, because the more RAM the better in my book.
Dan Thorp-Lancaster - Samsung Galaxy S8
Overall, I'd say I'm pretty happy with the Galaxy S8, save for a couple of reservations. Samsung's software experience isn't nearly as terrible as it once was, and the Samsung Experience (née TouchWiz) is actually fairly attractive. The main attraction, the screen, is a delight – though I don't find myself taking advantage of the Edge Screen functionality often. Similarly, the camera is one of the best I've ever had in a phone, and I'm always catching jealous comments from family members when I send them photos.
That said, the S8 isn't without its issues. The most glaring is its fragility: I managed to crack the rear of the phone in my sleep in what I can only assume was a tumble off of my bedside table that saw the corner hit the bedframe. Yeah, I could have probably prevented that snafu with a case, but I've managed to go most of my adult life without causing any major damage to a phone, until now.
I've also become more disappointed with the S8's battery life as time has gone on, but that's probably more down to an Android problem than anything. Oh, and it's been harped on relentlessly, but the fingerprint sensor placement is not my favorite thing in the world. That's not a deal breaker though, and I'm pretty happy with the S8. I'll be keen to see if Samsung can sway me again when I'm next looking to upgrade in 2019 or beyond.
Wild card picks
Daniel Rubino - Fitbit Ionic
Ever since I hit my 30s, I started exercising. It's been a slow, long process in training and learning the ropes of fitness and weightlifting. Because of my routine, where I hit the gym at least five days a week, the Fitbit Ionic (see my review) is my go-to tool for keeping me in line.
Whether it is monitoring my sleep, my resting (and all day) heart rate, using it as a simple timer in between sets, or calculating calories burned, the Ionic is my most looked at screen.
Combined with the latest firmware update that adds many more clock faces like instant weather, app support, and more, I still consider the Fitbit Ionic the best fitness wearable – with some smartwatch features – around. With battery life going into five days and the comfort in wearing it, this is peak exercise technology, and I don't see anything replacing it soon.
Richard Devine - Lenovo Explorer WMR headset
Windows Mixed Reality (WMR) isn't yet at a point where I'm going to be able to do my work in it, but it's been a fairly big part of Windows 10 in the latter part of 2017. And I've spent a lot of time inside my Lenovo Explorer headset and enjoyed (almost) every moment.
The issues with WMR that I've experienced are all software-based and up to Microsoft to fix, but the Lenovo headset has been the most surprising piece of tech I've used all year. It's light, extremely comfortable and the viewing experience inside is very good. It's also been very well priced, especially in pre-holiday sales.
It gets overlooked somewhat by the flashier looking headsets from Dell or Samsung, and in the value stakes a lot by the HP option, but honestly, I'd happily recommend anyone gets the Lenovo Explorer and I've no regrets with this one. WMR is a promising platform, and I'm going to enjoy it a great deal with this headset.
Rich Edmonds - Nintendo Switch
I just had to throw a nod to Nintendo and the Switch handheld console. This is now my go-to device for interactive entertainment when not at my PC or my gaming laptop — the brilliant HP Omen 15. Having such a portable device that can handle excellent titles like Zelda: Breath of the Wild, Stardew Valley, Rocket League, Skyrim, and more was a no-brainer when looking to pick one up recently.
I'm also quite a big fan of the Joy-Con controllers, though I know not everyone shares the same opinion. It's even possible to hook these up to a Windows 10 PC and do a little gaming with the Nintendo gamepads, as opposed to a mouse and keyboard or Xbox controller.
Being able to whip out the Switch at a public location, enjoy some games with friends or family makes it a compelling console and one I'll not cease to use for many hours to come.
Jez Corden - Xbox One X
What else did you expect to see here? My favorite piece of tech in 2017 has to be the Xbox One X, Microsoft's beastly 6TF game console. While I was sceptical of the value of 4K gaming, after experiencing it, I simply can't go back.
Games like Assassin's Creed Origins and Star Wars Battlefront II are awe inspiring on the X, boosted by color-oozing HDR visuals and lighting, with sharpness and detail you typically only see on a high-end gaming PC.
The One X is small, sleek, virtually silent, and simply stunning, and with dozens and dozens of 4K-enhanced games available already, there are tons more on the horizon. If we're lucky, The Witcher 3 Wild Hunt might even get the 4K treatment in time for the new year.
Matt Brown – Apple AirPods
Yes, I know – for a Microsoft-focused blog, Apple's wireless in-ear headphones, "AirPods," are probably the last thing you expected. But after taking the plunge earlier this year when in need of new earbuds, I couldn't be more impressed.
Despite Apple's love for proprietary technologies, AirPods operate on a standard Bluetooth, with each earpiece having its own dedicated connection. Sound quality may not be revolutionary, but in almost every other regard, the AirPods excel. Between their comfort and convenience, the two buds have become my essential accessory for audio on the go.
While my main concern was losing the AirPods due to their compact form factor, after half a year, I'm yet to need a replacement. The earpieces themselves are comfortable yet sturdy in the ear, leaving me without the worries of them falling out. Their neat little charging case also helps out, providing a set storage solution, and a quick way to top-up charge on the go. AirPods aren't cheap at $159.99, though this has easily been my favorite tech purchase of the year.
Al Sacco - PDP Talon Media Remote for Xbox
I use my Xbox One X just as much for streaming and watching stuff on TV as I do for gaming. And if you use your Xbox as your main set-top streaming box, you absolutely need a solid media remote.
PDP Talon's Media Remote Control for Xbox One isn't the most advanced Xbox remote, nor is it the most feature-packed option. But it cost $20. Twenty dollars. (I honestly can't remember any device I liked this much costing so little.) For that very reasonable price, the Talon remote has everything most people will need, and it literally works instantly right out of the box without any significant setup.
The buttons are backlit, too, which is an awesome touch — one that's tough to live without once you get used to it. This Xbox remote is an absolute steal, and it puts Microsoft's option to shame.
Cale Hunt - HP WMR headset
I knew WMR was going to be something special, but I truly was not expecting what it's brought to the VR table. Not only is HP's headset comfortable to wear for long periods of time, the display is also clear and nearly free of the dreaded screen-door effect that can make for a blurry time.
As a long-time user of the Rift and Vive, I appreciate the quick and painless setup of WMR. There are no outside sensors to worry about, and no external plugs to make room for. Despite not having the extra sensors, the motion controllers track well and are relatively comfortable to hold.
It was fun getting used to WMR in the Cliff House, but now that SteamVR integration has hit, it's been all fun and games. Most titles that work with Rift and Vive will also work with WMR, opening up an enormous library. The latest game I've been into is Fallout 4 VR, and it seems like things will stay that way for awhile.
Zac Bowden - Surface Laptop
My laptop of choice is Microsoft's Surface Laptop. I've been very vocal about this, but I truly believe the Surface Laptop is the best Surface Microsoft has ever built. It's literally the perfect laptop, for me at least. I opted for the Intel Core i5 with 8GB RAM configuration, which comes with a 256GB internal SSD too. I love the 3:2 display, and the design.
The design stands out because of how good it looks and feels. Featuring an Alcantara keyboard, along with an aluminum chassis, the Surface Laptop feels great to use and handle. I also love how thin it feels compared to the Surface Book, which I always found to be too clunky and heavy for my liking.
Dan Thorp-Lancaster - Surface Precision Mouse
Though I use a Razer DeathAdder with my desktop PC, I've been on the lookout for a good wireless mouse to tote around for a while. Since the Surface Book 2 struck a chord with me, and Daniel Rubino came away impressed in his review, I figured I'd give the Surface Precision Mouse a try as well.
Other than the fact that it's a little on the weighty side of things, I don't have much bad to say about the Surface Precision Mouse. The solid ergonomics and materials make it feel great in the hand. However, my favorite feature has to be the toggle for switching the feel of the mousewheel. At a click, you can go from a clicky scroll to smooth scrolling. And there's something about the robust "click" that the mouse makes when toggling between modes that's so satisfying.
Get the Windows Central Newsletter
All the latest news, reviews, and guides for Windows and Xbox diehards.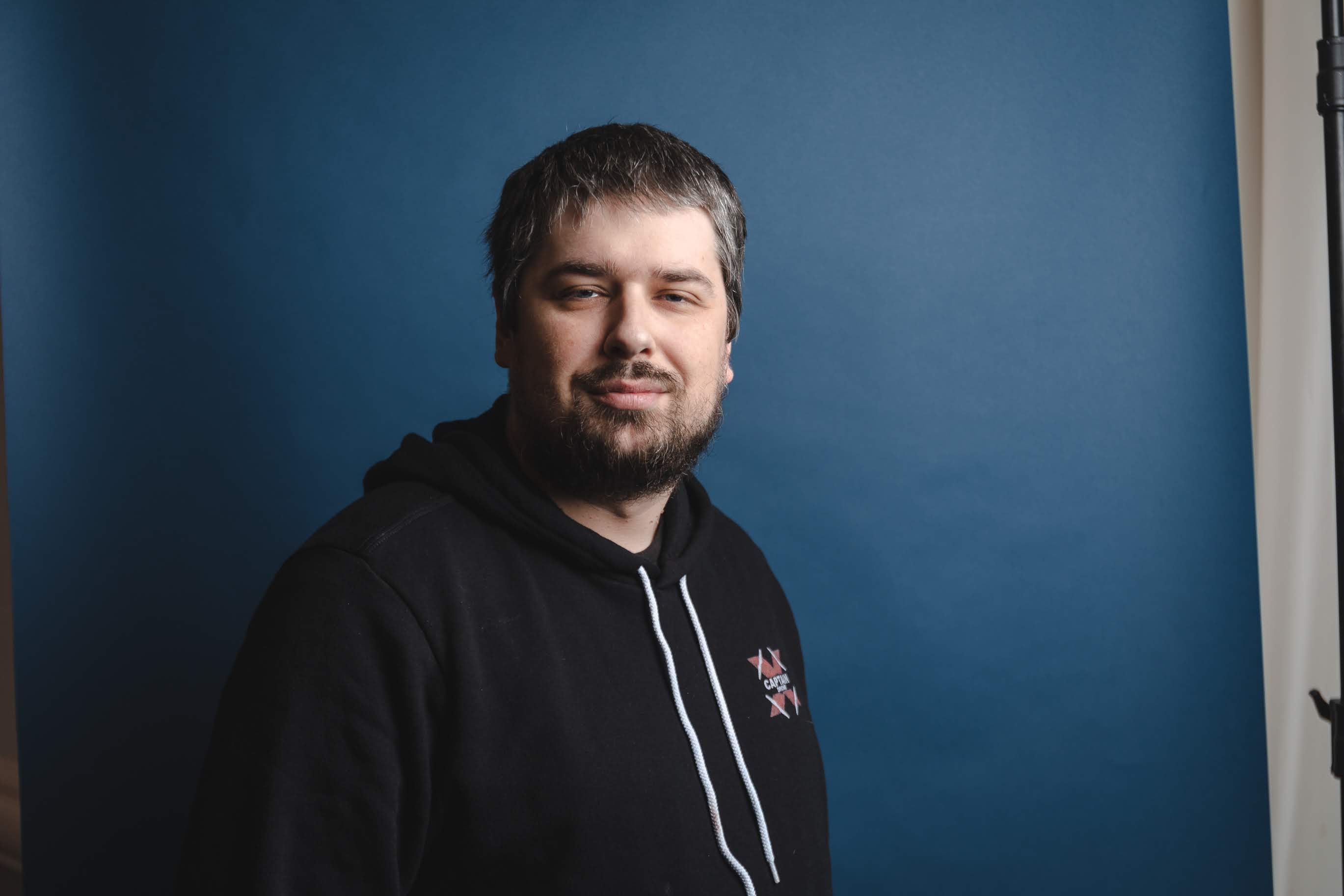 Managing Editor - Tech, Reviews
Richard Devine is a Managing Editor at Windows Central with over a decade of experience. A former Project Manager and long-term tech addict, he joined Mobile Nations in 2011 and has been found on Android Central and iMore as well as Windows Central. Currently, you'll find him steering the site's coverage of all manner of PC hardware and reviews. Find him on Mastodon at mstdn.social/@richdevine