What's better: Clean install or upgrade to Windows 10?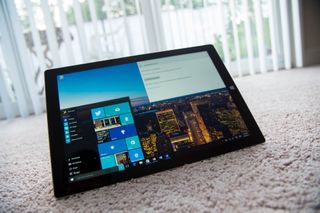 Since Microsoft launched its next operating system on July 29th to the world, millions of computers are already running Windows 10, and millions more are expected to follow. In fact, Microsoft hopes to upgrade over one billion devices in the next 2-3 years, and at this rate, chances look promising.
Although Windows 10 is packed with new features, such as the return of the Start menu, a new Action Center, new security features like Windows Hello, and Cortana, there is another good reason why people are upgrading so quickly. It's because the company is making Windows 10 a free upgrade to every computer running a genuine copy of Windows 7 and Windows 8.1.
If you haven't upgraded, you probably are still wondering, what is the best option to upgrade to Windows 10? It's possible to do an in-place upgrade via Windows Update, or you can also do a clean installation of the operating system.
To clear things up a bit and help you decide what's the best option for you, we'll go through benefits and disadvantages between a clean install and an in-place upgrade of Windows 10.
Upgrading to Windows 10
One of the most common methods to move from one version of Windows to another is by doing an in-place upgrade. The major advantage of doing an in-place upgrade is that you don't have to reformat your hard drive. The new operating system will simply replace your previous installation, and you'll be able to keep all of your files and programs. This process takes the least amount of time, as technically you're not required to do a backup (though it's highly recommended you do). Also, you're not prompted to enter a product key, at least for those users upgrading from Windows 7 or Windows 8.1.
Choosing the upgrade path using the "Get Windows 10" app over the clean install will also help users to install the right edition of the operating system. A clean installation requires to manually download the correct version of Windows 10 that will upgrade your system.
Technically, upgrading through Windows Update should be the easiest and safest way to make the move to Windows 10. However, performing an upgrade can also be problematic. You can stumble upon errors caused by pre-existing issues in your system. After the upgrade, there are chances that applications and peripherals may not work correctly, and it could result on additional time trying to troubleshoot and fix the problems.
Quick tip: If you're planning to upgrade, make sure to uninstall any security software, such as antivirus, and software you don't need. Take the time and check online to verify your hardware and software are compatible with Windows 10. Also, make sure to disconnect any peripherals, such as printers, scanners, and USB devices to avoid possible errors.
Another advantage worth to point out is that performing an upgrade will also allow you to roll back to Windows 7 or Windows 8.1 if something goes wrong or you simply don't like the operating system. You can't do this if you perform a clean install by booting from the Windows 10 installation media.
Clean install of Windows 10
If you have a custom computer or you want to start from scratch with a clean installation of Windows 10, you can opt to format the hard drive and start with a clean install of Windows 10.
There are many advantages performing a clean install of Windows 10. For example, a clean install is an opportunity to start fresh from scratch without any bloatware and trial software that might have come pre-installed with your system. You will also regain control over your apps, as you can now install only the applications you need, and you'll also start with a brand new and clean Windows Registry.
Also, your chances of running into errors and other issues will significantly be reduced. If your PC had any software or hardware issues, doing a clean install likely resolves any problems.
While a clean install is always the way to go for many technical users, upgrading to Windows 10 can be tricky. Microsoft is allowing users to perform a clean install of the operating system when upgrading from Windows 7 or Windows 8.1. However, it requires users to upgrade before the product keys can work on a clean install of Windows 10. Otherwise, chances are, your installation won't activate correctly.
Starting from scratch also takes longer than doing a plain in-place upgrade because you'll need to reinstall and reconfigure any software you previously had. It also requires that you have the applications installation files and products keys.
If the Windows setup can't recognize different hardware in your computer, you'll have to manually find and install all the necessary drivers. Sometimes, it's not an easy task.
Besides deleting all your applications and settings, performing a clean installation of Windows will delete all your files. (Make sure you backup all your data before using the upgrade path.)
Microsoft doesn't offer an option to do a clean install if you're upgrading using Windows Update. The only way to perform a clean install is by manually downloading the Windows 10 installation files.
Using the Windows 10 Setup tool, you can choose to "Upgrade this PC now" or "Create installation media for another PC". Choosing the "Upgrade this PC now" will give you the choice to keep all of your files and apps. If you choose to keep your files and apps, you will be doing an in-place upgrade. Choosing not to keep your files and apps can be considered as the option to do a clean install.
Personally, I like to create an installation media. This way I can have a better control on how Windows 10 will install, as I can reorganize the hard drive partitions as well.
It's worth noting that doing a clean install will prompt users to enter their product key. It's not a big deal, but it's something to keep in mind. Also, performing a clean install with a bootable media won't offer the option to roll back.
In practice, it's always better to start fresh with a clean install of Windows, even more if you've been running the same installation for quite some time.
Conclusion
While there are multiple methods to upgrade to Windows 10, both in-place upgrade and clean install have their benefits and disadvantages. Microsoft has been making various improvements in the upgrade process to the point that an in-place upgrade looks like a true solution for most users, but it all comes down to what you feel more comfortable doing.
Microsoft wants and recommends users to upgrade to Windows 10 by reserving their copies using the "Get Windows 10" app, which only offers the option of an in-place upgrade. This way allows users to keep their files and apps, which is a great choice for regular users.
I like to do a clean install of the operating system even though it takes more time and more work. Also, knowing that Microsoft is offering Windows as a Service, I will probably be avoiding some upgrade issues in the early days.
Additional Resources
Windows 10 Help, Tips, Tricks at Windows Central
How are you installing Windows 10? Let us know in the comments below.
Mauro Huculak is technical writer for WindowsCentral.com. His primary focus is to write comprehensive how-tos to help users get the most out of Windows 10 and its many related technologies. He has an IT background with professional certifications from Microsoft, Cisco, and CompTIA, and he's a recognized member of the Microsoft MVP community.
I made an upgrade and choose to keep nothing. It was almost the same thing to me as a clean one, Windows 10 started as a pretty new OS installed.

It's not a clean install if it doesn't involve going to the BIOS to check the boot order ☺

How did you manage to put an emoji in your comment?

if you're using W10 touch screen keyboard, you can type the emoji button.

Too Windows XPish lol I definitely gonna miss that all night formating and installing Windows through a CD drive, installing a million of drivers and programs and one month later do it all over again lol good old times. But seriously this upgrade option works perfectly, practically removes everything.

I did the upgrade and keep everything. working great on my thermaltake GT 10 snow edition. I do installs every day! So I was lazy and did the upgrade, glad I did.

I did my upgrade to win 10, it's great. Why it's so huge in size, 57Gb? If i have to do a clean upgrade, how can i do it without entering the product key as i don't have it. My pc came preinstalled with the windows 7 and an image back-up on my HDD.

You need to run disk cleanup to remove the windows.old directory (the previous version of your OS)

Hi Arthur, I dont know if you are still interested in dooing a clean install of windows 10 or not but if you still want to do it here is the solution to your lost windows key, this helped me to get my lenovo preinstalled windows key from the hard drive before I did a clean install. Download a third party app that can find and view your windows, office, etc product keys, it basically dig these info from inside the system files. Copy the key(s) you need, preferably email a copy to yourself, this way you can do a fresh install without fear of being stuck with an unactivated windows or the need to buy a new windows licnese, BUT you need to know that before freshly install windows 10, you need to upgrade first and when that is done (which you already did) then and only then you can do a clean install and Microsoft will accept your old windows Key for the clean install of windows 10, otherwise it will force you to buy a new license key. There are many third party key finder apps: 1. Magical Jelly Bean, Free, Recover the keys for MS Windows and Office from your machine HDD https://www.magicaljellybean.com/keyfinder/ 2. ProduKey, Free, does the same as the Jelly Bean, in addtion it is also capapble of extracting Product keys for windows, office, etc from a HDD that is not bootable ( ie you connect that non bootable HDD to another PC via a SATA to USB Cable and then run the program as adminstrator, (Rt clisk- run as adminstartor). http://www.nirsoft.net/utils/product_cd_key_viewer.html
They download is almost at the end of the page right before the last big table Also you may need to stop your Malware/Antivirus protection when doing that cause they may think this is a virus trying to steal your product keys, but since you are doing it, you know that the antivirus is wrong, so make sure to turn off your antimalware / anti virus before you do that. ProduKey

Yeah using the download tool and choosing to upgrade now BUT delete all files and programs option seems pretty legit. No need to go thru the trouble of burning the boot media. You can even choose to just keep your files and only delete programs. Just be sure once you're activated and everything's good, run disk cleaner and delete old windows install and temp windows install files.

There is a third option. Use disk clean up on c drive. It will remove the Windows old folder and give you at least 50 gb of space.

How about Reset option in Settings, doesn't it works as reset works in phone and can replaces the need for doing clean installation of Windows 10

Interesting. Where can I find that?

Alternatively, is there any reason not to do the upgrade, keeping everything, but if there's an issue just use the refresh or reset option?

you don't get to 'go back to windows 7/8'

Many ppl did not notice this but doing a clean install gave windows a 500mb reserve drive, upgrade doesnt change the size of the drive. compare to windows 7 at 100mb? There must be a reason they increase the size from win7-win8-win10.

Icyasd@ in fact there are two now, and i've noticed them since the first install of the technical p. The 100mb is still there and they made another 500mb which i find kind of funny, i like to have full control over my stuff and this new added 500mb reserve i don't like.

But there's a windows.old folder.. That cannot be gotten rid of easily.

Disk clean >> Remove previous windows installation (some like that). Although it will be deleted by itself within 30 days.

I've never seen an .old windows folder from and upgrade or anything remove itself. Ever. Lol

You might want to enable Show Hidden Files option in Explorer before you can see the Windows.old folder.

disk cleanup often empties the windows.old folder, but leaves the folder itself intact. One of the main things I hate about windows is the object security settings. More often than not, when you get an error saying that you do not have the priviledges to delete a file, you actually do have full control and cant delete it anyways.

Use Unlocker to delete folder, fastest and easiest way to do it

You don't have to worry about the windows.old. Windows 10 will automatically remove the windows.old entry after 30 days.

I had a question abt this
" KEEP NOTHING " Option
from very long time that.,
.
Will it Only Erase my '' C : Drive "
Or Entire System drives [ C , D , E , F ] ..
Pls do help me..

it doesn't erase the drive or any non-system dirs - data - i.e. anything outside your "Users" dir, Program Files, Windows (and similar). So it erases your user files (kept under 'Users' etc.) and system files - but anything sitting ont he disk is still there after 'keep nothing'. At least I did that and it worked that way (disclaimer - that isn't documented well so recheck for yourself).
But I didn't have much to worry about -
...so be careful ! Always backup things, or test on something not important. Other drives should be fine also (but I didn't have that to check, I presume since my C wasn't touched either (except for the above)

If you have a ssd is a clean better since windows old folder is like huge! :)

The upgrade worked for me on my XPS15

I upgraded my SP3, my moms laptop, and an older dell laptop with no problems. I upgraded my older dell xps pc and my sound card is really low on the volume, I've checked all available settings, updates and even went to the dell website for newer drivers and such. I did a clean install of my dell vostro domain PC at work with no problems.

Upgrade is way better. No one likes to take the full job of backing up or reinstalling everything. I'd rather just keep my w8.1. That's why I just upgraded and kept everything. It runs perfectly.

You should already have backups going...upgrades scan and do fail leaving people with no choice but yo start over... With no back up, one would be temporarily hosed.

Men dont back up. Men cry! That's what I did when I had a HDD go down years ago. Been backing up ever since. Now everything is on my OneDrive AND a two bay NAS. So I'll be making a clean install.

Clean install just to be safe...and FTW

I've always done a clean install but this time I tried upgrade as I didn't have too much junk on my machine and so far all seems sweet so I'll probably keep it this way.

I did both, upgrade is better, but had to clean install for Cortana to work on my domain PC so it depends

Clean or not i dont mind, my pc gets faster after getting windows10

I would've done an in-place upgrade if I got the GWX notification . . . Wanted to do a clean install to "start fresh" from the insider program and now my windows won't activate haha. I've read that it's an issue on MS's side, but after my SP3 still not being activated after 5 days, I'm skeptical.

Do your updates and you'll get it

Too late lol. I've been upgraded since the first day. Point is, it's not activated. Also, not true, because it didn't show up. Even spent two hours total with MS tech support on getting the update through, but they couldn't figure it out either.

You don't need to wait for that gwx whatever is this, you could download the Media tool from MS and perform a upgrade from there. After that you could make a clean.

Have you upgraded from 8.1?

Worked just fine for me, it is the bugs that are bothering me, sometimes the icon highlighting disappears and it is hard to know whether I have selected or not. Edge doesn't render some sites perfectly. All in all it's been good. And so much for keeping anti virus off, fortunately Norton didn't cause any major upsets.

Will pirated PCs can be upgraded /????

Yes, i have 5 machines who are upgraded with a legit product key, however i have 1 laptop which came with Windows Vista, so no free upgrade, just install Windows 8.1 and activate it with KMS and just upgrade, Windows 10 remains activated, a friend of mine told me, he is right :)

Yes ..
Use Kms for activation of ur W 8/8.1
and use Windows 10 media creation tool to upgrade for W10..
It'll get activated..

But after the upgrade and activation, if I want to do the clean, will it work with the same key?

Once it gets activated then.,
as promised by Microsoft you can clean install no. of times you want..
And if you have doubt ..
then just use " key finder " app you can get ur Windows 10 product key there..
.
& Use it while clean installing..

I've 2 Systems running with it..

well, had an upgrade from 8.1, which in turn was an upgrade from Windows 7 Ultimate.... while it upgraded, NOTHING worked. Couldn't get ANYTHING to work. no start menu, universal apps errored out, notifications tab would not open. Doing a rollback failed (depending on the position of the sun, it thought I have Windows 7, 8 or 8.1 installed?!?!)
a reset failed at 99% and undid everything. sfc /scannow and various DISM commands failed. Atleast the system did register onto my MS account, so a clean install activated fine. Another 7 ultimate to 8.1 to 10 worked fine, but the system is a bit sluggish, it may need a new HDD anyways, but it works. I have 1 more pc that is a 7 ultimate upgraded to 8.1 to go, but i have 11 months 3 weeks to go :) At least if it activates 10, a clean install is cake. I may hold off on the last machine, as I may have to upgrade the Motherboard. My point? if the system came with 8 or 8.1, it should work fine (Like my Surface Pro 2), but if your 8.1 install is an upgrade from Windows 7, upgrade and clean install right after may be ideal.

Better upgrade Windows 7 to 10 directly then, so you have another copy of Windows 10 with the 8 product key.

Wow, very well thought ;) I didn't think of this.

@Credo93 That's only if the 8/8.1 key is full version not upgrade key.. Makes a difference ;-)

I just had to reset my surface because that upgrade caused so many issues. I don't even know where to begin with them.

I like clean install so for now, I will wait till I can save up to buy Windows 10. I like to buy it anyway.

just do the upgrade then use the creation tool to make a USB install and clean install it - its free that way.

I did the upgrade and just reset my PC... Figured that was the same as a clean install...

Same here. Can't see why it wouldn't be the same other than you end up with that Windows.old file.

This gave me a BSOD loop :(

I upgraded, and the OS was painfully slow...the only thing that worked properly was Firefox. I'd had the preview for months on a partition and never had any issues, but the upgrade didn't get along with something or other. So I went with the clean install...backed up documents, photos and music, and voila...Windows 10 is humming along almost perfectly...

Clean, windows 8 carries over bugs :|

When I did a clean install of Windows 10 on my Dell 7537, Bluetooth wasn't working and there was no way to install the right driver. So, I had to reinstall Windows 8.1 and update to Windows 10 after all.

This. Same thing happened with my Sony vaio. Clean install, no Bluetooth. Not even detecting it. Then I rolled back to windows 7 and upgraded from there. Now everything works like a charm!

which Vaio do you run ? I'm considering whether to upgrade mine (Vaio Duo 13/hybrid)

My brother had the same problem when upgrading a BANGHO Notebook.. I have a (somewhat) generic notebook, that doesn't have bluetooth on it, and I use a BT Adaptor, so he plugged my adaptor and connected a phone and, when he disconnected my adaptor BANGHO's bluetooth started working and he hasn't had any other problem with it

Force upgraded my Dell venue 8 pro and I'm thinking that a clean install would have freshened up my little companion as either it's bored down with legacy stuff or Windows 10 is in need of some immediate work and optimization

Not sure how a clean install might fix hardware issues...that sentence maybe needs a little rewording.

This is no 2001 when you better clean install. I chose to clean install on here becuase I wanted just to have fun getting on recovery thing and doing command promt stuff but Windows installation moves everything to windows.old so there is no reason why people would do that. formatting and things like that are useless in 2015 only if you want to delete the files faster than going RD command on command promt.

I've done tens of thousands of both over the years and never liked upgrades. However, with the Insider edition and now the RTM, I'll have to say I may never do a clean install again. With the 40 plus upgrades under my best so far, not one has been an issue and has already saved hundreds of hours. Clean installs I can't say the same. 2 of 10 have been problematic but quickly resolved with an additional refresh.

Clean is always better. I choose to upgrade and keep the files. And I'll wait for some bugs fixes before I made a real clean install. Maybe a clean install just at the end of this year, I don't know. Lets see.

How about Reset option in Settings, doesn't it works as reset works in phone and can replaces the need for doing clean installation of Windows 10

For the free dvd app that would be another reason to upgrade not much else(unless you bought from an OEM that has slic product key)

Ah, that shot. Windows 10 is such a beautiful OS. And I prefer Clean Install.

I heard a few 'legacy' machines could run Win10 relatively smooth, so it gives me confidence in an immediate upgrade process...

We installed it on some really low-end HP netbooks and runs slightly better then 7 Starter Edition.

I have an old XP machine that I would like to try it on. But, I don't fancy paying for a license if it ends up not working. Is there any way around that? Is it possible to trial it?

Yes, just don't activate it and it will let you use it for a month or so for free. Or join the Insider program.

Clean install! All the way! Microsoft's never been good with upgrades... I noticed that when I first upgraded from 3.1 to 95. Tried every time after that and never had a good enough experience. The same happened this time. After I initially upgraded (as was required), I reinstalled I saw a big performance improvement between the two.

Yeah im with yeah between major os updates(sp, gdr)

clean install of course, sweet as 10

I upgraded and it was unbearably slow, so I reset the PC to stock Windows 10 and although I'm still reinstalling things it's infinitely better. Wow, what a super fast OS.

Not upgrading until threshold 2.

I had to reinstall office 2013, otherwise it went fine. Glad I didnt clean install. too much work...

I am currently running Win7 Pro on my system, not sure if I should upgrade or do a clean install of Win10 Pro?

Upgrade then clean install

Upgrade kept files/apps on one PC and upgrade kept no files/apps on another; best to keep no files/apps, the other way was unstable with file explorer crashing and not being able to right click anywhere...

I upgraded my surface pro 3... But nothing else... I will upgrade one of my laptops and the dell venue 8, but my full production Machines will be clean installs like always. You just can't beat a clean install. Mind you, these machines do the most work and less personal stuff, but clean installs allow foe one to remove old drivers and bloat. You put on just what you need. I have server with my data on it as I don't like to keep much data on any machine cause one I am always on a different device, and two, I less hassle... That and now cloud storage with one drive is so dag gone good. Always have a back up, save your important install files locally on a server, NAS, or in the cloud for access when you are doing a clean install. Keep your keys there too, you can encrypt the file you store them in for safety. With all that said, I am no rush to perform the clean install on those machines... One is 7, the other 8.1.. Doing just fine for now... And the one drove apps work with online folders still, lol.

My surface pro 3 upgrade was easy, but not seamless... it did blue screen 2 times... But things have been going well since then. I was kinda pissed I chose to upgrade I the morning of as I use I docked at the office... But all my tools worked as should... Just now I have to go to the browser to get some files from OneDrive... Please upvote the original functionality of offline/online files... On the positive note, ir is very cool that I can share files in onedrive by right-clicking the file in explorer... That's cool, that keeps me from having to go to the browser for that... But thats a poor trade... I would rather it be reversed again, lol.

Upgraded Toshiba z10 tablet easily; wife's SP3pro automatically (but lost dual monitor capability); my Dell inspiron PC now at 8 attempts and no success...no joy here...

I was one of the first that reserved the copy back in May. And still haven't got the upgrade, still waiting. This is BS.

Still I didn't get d W10 Get App. help me pls..,

No need of
" GET WINDOWS 10 APP " Bro..
Just google
" WINDOWS 10 MEDIA CREATION TOOL "
( some what 18 Mb exe file )
Open that
" W10 MC Tool " and choose
" UPGRADE / UPDATE "
It'll start downloading the Windows 10 ( I think +/- 5 Gb )
And It'll installs within some 30-40 mins as per your internet speed ..

You should make a disk clean up if u upgrade... Then u can save some memory as the disk cleanup deletes old windows folder...

I have two computers both running Windows 10 one is my main computer custom EVGA dual 660Ti upgraded from Vista to 7 to 8 to 8.1 to 10 all clean installs except 8.1, and 10 . The other one is an insider Windows test setup. Using speccy and two other key finder tools I can see that they both have the same activation key
VK7JG-NPHTM-C97JM-9MPGT-*****
Is this normal?

Don't worry it's perfectly Normal..
.
But one Doubt...
Are you a genuine user or ¿¿¿..
Pls don't mind ..
I've the same kind of issue..
But I'm not a genuine user bcoz I've activated my W8.1 using Microsoft tool kit ( KMS )
Now my W10 has also got activated and both my laptop and pc have the same activation key..

Team Clean Install, all the way.

Hi everyone, first time commenting here and I have a couple questions and I hope someone can help me. First question. Is the Technical Preview a Pro version or are they home and pro versions? I ask this because I have a desktop pc that I currently have windows 8.1 pro so if I upgrade I know I will be getting Windows 10 Pro. I also have a Surface Pro (1) with windows 8.1 pro so for that I will also get Windows 10 Pro, but for my wife's laptop we have windows 8.1 Home edition. if I do a regular upgrade i will get Windows 10 Home but I would like to get Windows 10 Pro. I have an ISO from an early Technical Preview. Second Question!! Can I do a clean install using the Technical Preview ISO (figuring the TP is a Pro Version) and then update as an insider all the way to the last build and then activate it as such. Will I get Windows 10 Pro at that time since it does not have anything about windows 8.1 anymore? I have not upgraded any of my computers yet, I will be working on that this coming weekend, so I hope someone can help me with this so I can install the technical preview on my wife's laptop and hopefully get windows 10 Pro on that. Thanks a lot for your help.

Hmm yes W10 tech preview is a PRO version..
As soon as Microsoft release a New Build for Windows Insiders.,
Then for Each & Every build they'll release ISO's With a Product key ( Temporary product keys ., in other words which will get expired after getting next build )
.
So through that ISO & Product key you can do a clean install..
.
But as this is for your wife's PC .,
I recommend you pls do not use Windows insider tech preview..
.
W10 ( Build 10240 ) may be working Pretty Good now ..
But no one can assure the same in future builds too..
There 'll be some sort of bugs.. ( problems which irritates specially for new Windows insiders ).
.
So I just suggest you that.,
Go for " WINDOWS 10 HOME " version only..
And I know you've worried abt automatic Windows updates in Home version..
But as I've heard you can Block the updates using some support app provided by Microsoft..

Note :
once you've done CLEAN INSTALL with Tech Preview iso & prd.key..
Then your old ( WINDOWS 7 / 8 / 8.1 ) product key will get erased..
And after quitting from Windows Insider option,
Your PC may encounter ACTIVATION problem..

Clean is always the preferred method for any OS install. IMHO anyway.


That is what I do, but I do not install a large amount of software like many do so I can understand why some people groan at the thought of doing a clean install.

How about Reset option in Settings, doesn't it works as reset works in phone and can replaces the need for doing clean installation of Windows 10

Clean install or a reset works about the same doesn't it? Either way, you're doing a fresh install of your applications and utilities. Which is why Clean is best.

Kaspersky Internet Security - this bastard created more problems for me than anything. I spent 4 hours figuring out what caused the update failure. Disable this guy for a seamless upgrade process.

I think you are not a regular follower of WINDOWS CENTRAL..
.
Bcoz WINDOWS CENTRAL has already published an articles which you shld read before installing W10 ..
That., Any third party security apps ( means except Windows defender ) will not allow you to get the Update..

I'm an MS fan, have 3 PCs and 3 WP's. I think a clean install is best, here's why: while Win10 works well on my phones, my excitement for my PCs was unfounded: the "upgrade" was an absolute train wreck on my first PC. I had to "do," as MS is so fond of saying, so I rolled it back after a week to Win7. When I finally reached a chat technician, he was nice but gave me zero help - and the resulting "escalation" was more like "black hole." An absolutely pitiful, disgraceful experience, not to mention a complete waste of scarce time. But that's just me.

Upgrade first and Clean install as a last result.

I've upgraded 4 systems so far. No issues that make me want to start clean so far.

Bah. I'm normally an OCD clean install guy but this time I'm good with an upgrade on all 5 systems. Works fine, seems faster. Posted via the Windows Central App for Android