Is this a pricing error? My favorite Xbox headset, the LucidSound LS50X is only $88
A luxury headset, not so luxurious price.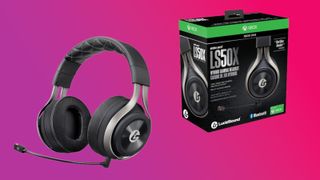 (Image credit: Future)
The LucidSound LS50X is a truly exceptional headset, which we ourselves scored highly in our review. However when we reviewed it back in 2021 the exceptional performance came at a cost, that being $250, making it hard to recommend over cheaper options such as the LS35X and the Xbox wireless headset. For a true luxury all bells and whistles audio experience though, I've never used another headset I've loved more, and now it's only $88. Having worn mine to death, if this price was available in the UK I'd be snapping it right up and getting a backup, but unfortunately for me, only our lucky US readers can benefit.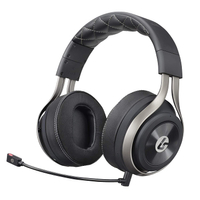 It's worth noting that the Amazon listing shows the original price to be $99.70 which I believe is a listing error, and may explain why this is listed so cheaply, as the MSRP of this headset is $250, and it's currently on sale directly from LucidSound for $199.99
Having used a fair few headsets in my gaming years, the LucidSound LS50X really stood out to me as a firm favorite and if anything, has set my expectations for other units impossibly high. I recently reviewed the LS100X which I found remarkably average, and while it's, of course, a budget-built headset so not aiming to compete with the LS50X, at $88 I would hands down recommend you buy this one instead.

The headset works with Xbox One and Xbox Series X|S, in addition to PC and Bluetooth devices like your smartphone. My preferred use for it is playing games and listening to a podcast on my phone at the same time with ease as you can simultaneously tune in to multiple audio streams. Better yet I can blast my own music into my ears while still hearing important game prompts, if you haven't played Resident Evil 4 to the soundtrack of Taylor Swift, you haven't lived.
Swipe to scroll horizontally
LucidSound LS50X Specs

| Category | Spec |
| --- | --- |
| Connectivity | Bluetooth 4.2, USB-A dongle |
| Driver diameter | 50mm |
| Frequency Response | 20Hz-20kHz |
| Weight | 408g/14.4ox |
| Compatibility | Xbox Series X|S, Xbox One, Windows PC |
| Battery Life | 20-hours |
| EQ Modes | Signature Sound, Bass Boost, Movie Mode, Music Mode, Flat EQ |
Another feature I find myself missing with competitor headsets is just how seamless and easy it is to change volume and mixes of audio with the earcups. No fumbling around for buttons or having to take the headset off to remember which button does what, it's as simple as turning the dials and makes for a great gaming and social experience.

The LucidSound LS50X offers 5 custom-tuned EQ modes, 20 hours of battery life, and dual noise-canceling mics. All of these are packed into an incredibly premium feeling headset with its gel-cooled memory foam earpads and cool metal frame.

Previously the much cheaper LS35X has topped our best headsets for Xbox list, but that only pipped this LS50X to the post because of the much more reasonable price, I'd argue that the LS50X surpasses it with the build quality and Bluetooth capability, and for $88 you can now get it at a more wallet-friendly price.
Get the Windows Central Newsletter
All the latest news, reviews, and guides for Windows and Xbox diehards.
Jen is a News Writer for Windows Central, focused on all things gaming and Microsoft. Anything slaying monsters with magical weapons will get a thumbs up such as Dark Souls, Dragon Age, Diablo, and Monster Hunter. When not playing games, she'll be watching a horror or trash reality TV show, she hasn't decided which of those categories the Kardashians fit into. You can follow Jen on Twitter @Jenbox360 for more Diablo fangirling and general moaning about British weather.