Best Battle Royale Games for Windows PCs in 2022
Here are some of the best Battle Royale games on Windows PC available today.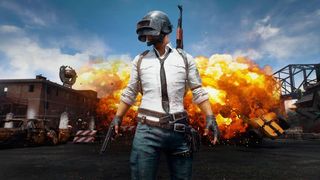 Battle Royale games put numerous players (we're talking usually 100 or more) against one another in an arena, which is usually an island of some sort. Players are tasked with locating weapons and other useful items in buildings and special locations, praying to the Gods of Random Number Generation (RNG) because everything is randomly spawned. After that, they need to keep track of the arena circle, which slowly closes in with each passing round.
As the game plays on, the circle collapses to force players to move closer to one another, increasing the chances of gunfights taking place. This is the main feature that helps create tense moments. Those who kill everyone in their way are crowned champions. It's also possible to team up with a friend or friend to take on other groups.
These are our picks for the best PC battle royale games
PlayerUnknown's Battlegrounds
Why you can trust Windows Central Our expert reviewers spend hours testing and comparing products and services so you can choose the best for you. Find out more about how we test.
Aside from the strange name, which is sticking around, PUBG is a really good Battle Royale game. It's currently considered by many within the community to be the best game in the genre. Thing is, it's also not that old. Launched in 2017 in Early Access, this game is being developed by Bluehole in South Korea and is having updates regularly released to introduce fixes and new features. The game also smashed its way into the esports scene.
From the game's official description:
The idea of PUBG actually originated as a mod for ARMA (PlayerUnknown's Battle Royale) but has turned into a game that amassed an insane amount of players at any one time. PUBG has smashed all records on Steam for concurrent players and sold in excess of 12 million copies. Powered by the Unreal 4 game engine, PUBG boasts some strong visuals and gameplay elements. Combat is fast-paced, and the end-game can create some incredibly memorable moments that last with an individual, duo or squad for many months. You also get a chicken dinner for winning! It costs $29.99.
H1Z1
H1Z1 has a slightly more arcade feel to it, but that doesn't mean it's a bad battle royale. In fact, it's rather fun when you have a squad and have no other goal than to cause havoc in the early game. Parachute in, grab the nearest weapon and start unloading rounds into enemies. Each game is overall faster paced than that of PlayerUnknown's Battlegrounds (PUBG), but hit registrations can be a real pain in the rear end at times, and the map of PUBG is more appealing.
From the game's official description:
Should you wish to get right into the action with almost 200 people in each playthrough, look no further than H1Z1. Those of you who enjoy base building and surviving against not only players but zombies and other elements may want to check out the sister game, Just Survive. H1Z1 is free to play with in-game microtransactions. The only downside to H1Z1 is the player base has dropped off considerably.
Rust
Rust is a survival, crafting, and base-destroying title by Facepunch Studios. Rust: Battle Royale is an unofficial gametype you can find on a handful of servers. The rules are similar to other titles we've covered in this list, including the fact you are only handed a single life. Loot is spawned in buildings and other locations, which you must acquire as you only start with a single torch, bandage, and map.
From the gametype's description:
It's a neat concept that allows one to have a break from the base game, which costs $34.99.
Minecraft
Wait. Seriously, wait! While you may not be a fan of the block building game, Minecraft actually has an unofficial Battle Royale/Hunger Games mode, which is a bag of fun. It's a similar concept, in which a number of players are spawned in to find loot, gear up and take down enemies. Better yet, since this is Minecraft you're bound to find active servers with a large number of people online.
It's a simple, more basic form of battle royale, restricted by Minecraft's mechanics, but what map builders and modders have been able to achieve is impressive. It's also much more accessible to PC owners who may not own powerful enough rigs to take on the larger, more advanced (and more demanding) games. It costs $26.99.
Fortnite Battle Royale
Epic Games makes the Unreal Engine that the immensely popular PlayerUnknown's Battlegrounds uses. It also makes Fortnite, a game which is not about killing everyone else inside an ever-shrinking circle.
But let's face it: Battle royale is the thing right now. And Fortnite added a free Battle Royale mode to its package. It's faced criticism for being a little too much like PUBG, but that aside, it's actually a lot of fun.
The premise is familiar: You spawn on a little island before being dropped by parachute onto a bigger island. In this case, you board the Battle Bus, and your parachute is a glider or an umbrella. A contraption that allows you to float, basically, but isn't a parachute. From here you loot weapons and resources, kill your opponents and do everything you can to be last man standing.
The unique aspect to Fortnite is its building. You have the ability to construct wonderful structures to help give yourself the edge, or to shield you from an oncoming attack. However you play it, Fortnite BR is worth checking out. Right now the game is about $50, but you can play the battle royale mode for free.
Grand Theft Auto V: Motor Wars
Delivered to GTA V Online as part of the recent Smuggler's Run update, Motor Wars is essentially Rockstar's first attempt at a battle royale mode in its games. And let's face it, the map in GTA V ($19.99 is so massive it's absolutely perfect for it.
You still drop in from the sky, and you still have an ever decreasing battlefield to command and take out your opponents. But there's a heavy focus on vehicular combat, hence the name.
Future Rockstar games will no doubt expand on the idea, but for now, it's a free update to one of the biggest, baddest games to hit the PC in recent years. You know it'll be good.
Realm Royale
Realm Royale is a game mode part of the free-to-play shooter Paladins by Hi-Rez Studios. It's an interesting take on the formula, looking a lot like Fortnite but including more classic RPG elements like mages, warriors, and other interesting content. There's the added bonus that when you're dead you transform into a chicken and have an opportunity to escape. From the description:
It's a different approach to the genre, with Hi-Rez even offering acess to your own mount to get around a little faster.
Coming soon
Your favorites?
We're sure you have a favorite when it comes to battle royale gaming. Are you a follower of PUBG or are you holding out for Daybreak Games to roll out updates for King of the Kill? Sound off with your favorite games in the comments!
Updated August 07, 2018: We updated the guide to make sure we're offering only the best Battle Royale games available on PC.
Get the Windows Central Newsletter
All the latest news, reviews, and guides for Windows and Xbox diehards.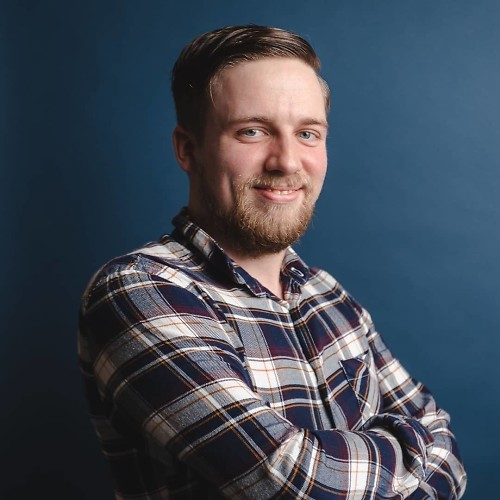 Rich Edmonds was formerly a Senior Editor of PC hardware at Windows Central, covering everything related to PC components and NAS. He's been involved in technology for more than a decade and knows a thing or two about the magic inside a PC chassis. You can follow him on Twitter at @RichEdmonds.