The 10 best Xbox One backwards compatible games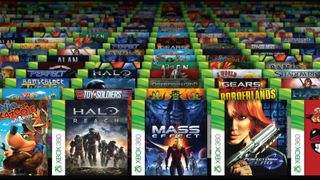 The Xbox One (and soon, the Xbox Series X runs Xbox 360 games via emulation, and as a result of the Xbox One's superior hardware, the games often run far better as well. When backward compatible games launched, they usually did so with all of their DLC, complete with online services intact.
Sadly, no new games are being added at this time, but there are already dozens of the greatest titles on offer. The full list of available games can always be found here.
Here's a comprehensive list of our picks for the best games that you must play available on Xbox One's backward compatibility, in no particular order.
Source: Activision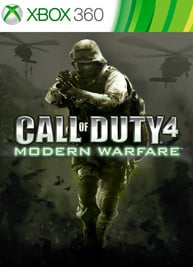 (opens in new tab)
Call of Duty 4: Modern Warfare (opens in new tab)

The OG

Call of Duty 4: Modern Warfare is arguably what caused the franchise to explode into the FPS juggernaut we all know it as today. Thankfully, Activision and Microsoft have preserved the console version for all eternity by including it in the backward compatibility program, complete with online systems intact.
What's your favorite?
Microsoft announced Xbox backwards compatibility at their E3 press conference in 2015. At the time, it was the most requested feature on the Xbox UserVoice feedback site, but it never seemed particularly likely to become a reality. Xbox head Phil Spencer announced backward compatibility, not only stating that the Xbox One would gain hundreds of titles as part of the system but also that currently owned licenses and discs would "just work," thanks to the emulation.
Since then, every major publisher has contributed games to backward compatibility, from Activision to EA, to Bethesda and beyond. Microsoft worked hard to resolve the licensing issues surrounding getting more Xbox 360 games onto the Xbox One emulator. Still, the team has since shifted focus to getting licenses in place for Project XCloud game streaming. Maybe they'll return to backward compatibility again in the future.
What's your favorite backward compatible title? Are there any you think should be included on this list? Let us know in the comments.