Best ID@Xbox Indie Games for Xbox One in 2020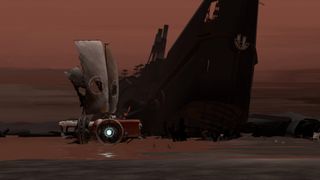 (Image credit: Windows Central)
The ID@Xbox program has been an invaluable resource for small and independent developers around the globe, as it has enabled them to publish their games to Xbox One. As a result, there is a large variety of incredible indie games available to play within the Xbox One ecosystem. Here's a list of our favorites.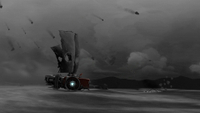 (opens in new tab)
FAR: Lone Sails (opens in new tab)

★ Author's Choice

FAR: Lone Sails is a phenomenal adventure title that tasks you with constantly moving forward with your part-boat, part-train vehicle in a post-apocalyptic wasteland. Though its concept is simple, the satisfying puzzle gameplay, stunning visuals, and excellent music make this vehicular odyssey a deep and nuanced experience.
If we had to choose
All of these ID@Xbox titles are absolutely fantastic, but if I had to choose just one, it would be FAR: Lone Sails (opens in new tab). The combination of its unique premise, beautiful presentation, and satisfying gameplay has cemented it as one of my favorite indie games ever, and I think the title will leave anyone who plays it feeling the same way.
If you're looking for something on the hardcore side, The Long Dark's (opens in new tab) incredibly intense and unforgiving survival mechanics will be right up your alley. The game isn't unfair, but it doesn't hold back, either.
If you simply want to relax or play something fun with a friend, I highly recommend Human Fall Flat (opens in new tab). The puzzles are clever but they're never obnoxiously difficult, and the hilarious physics of the game ensure you'll always be laughing as you try to progress.